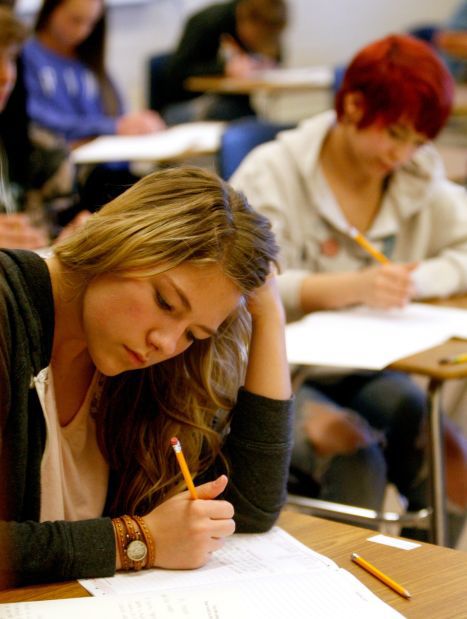 High school juniors are likely to miss out on ACT testing this spring, according to the Montana Office of Public Instruction. 
The exam has higher stakes for kids than the usual federally-required testing; it serves as a college entrance exam, offering kids who intend to go to college a free option and letting kids on the fence see where they stand. 
The good news is that kids that miss this year's test should get another crack in the fall. 
The Office of the Commissioner of the Higher Education and OPI announced Tuesday that the test will be given for free in the fall as a replacement for spring testing. Make up dates for schools are Oct. 6, Oct. 20 and Nov. 3. 
"By rescheduling the test to a regular school day in October, we've made sure that travel and cost are not a barrier," said Commissioner of Higher Education Clayton Christian in a statement. "This is a critical part of our mission to provide all Montanans the opportunity to pursue education after high school."
Montana's original test date was March 24. A make up date of April 21 has been announced, but its unclear when schools will have students back in classrooms.
Gov. Steve Bullock's original two-week closure was set to end on Friday. However, Bullock extended the closures Tuesday until April 10. 
Montana education officials requested a waiver so that Montana could skip federally-required standardized testing and expect to hear about its status Thursday. In addition to the ACT, students in grades 3-8 take Smarter Balanced tests.
As schools make remote learning plans, they're also scrambling to address more immediate outcomes for students — like how to address college admission timelines. 
Concerned about COVID-19?
Sign up now to get the most recent coronavirus headlines and other important local and national news sent to your email inbox daily.