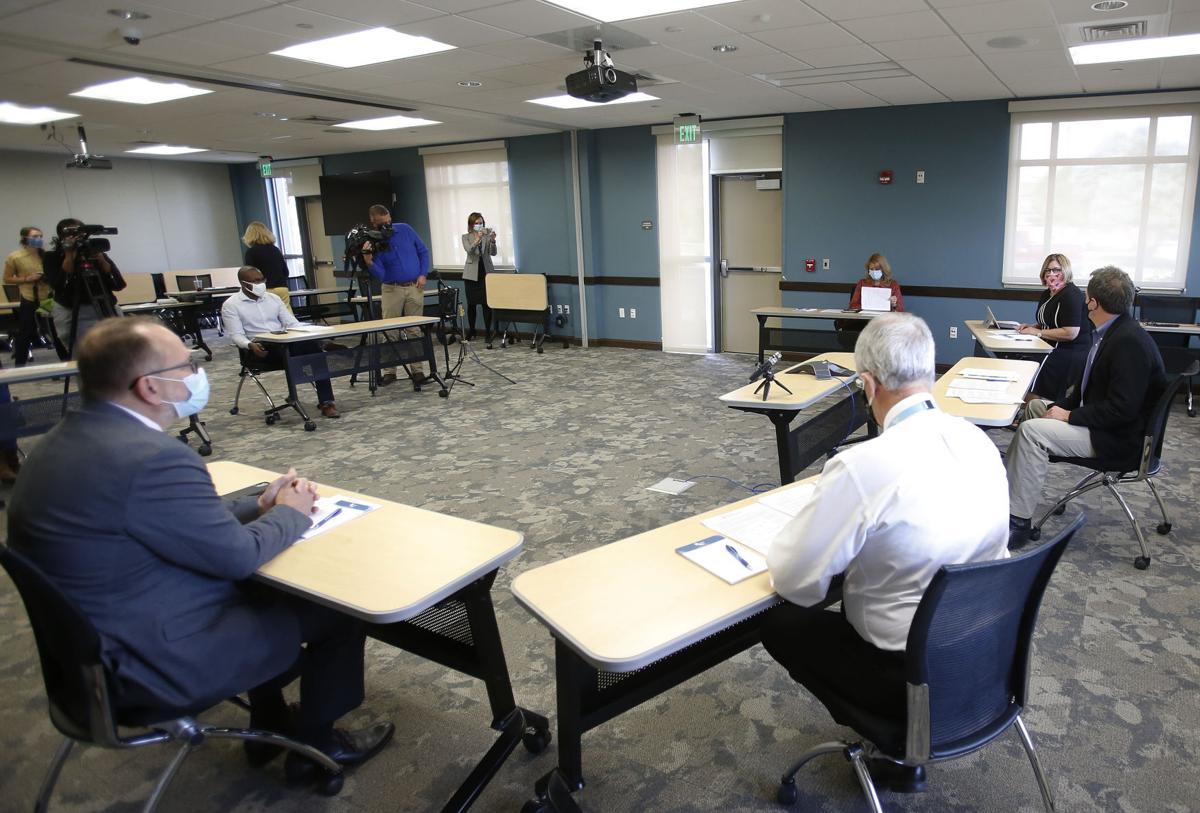 After five years of preparations, Gov. Steve Bullock and a Montana nonprofit organization announced a statewide health information exchange system that will launch later this fall.
Big Sky Care Connect was designated by Bullock as the statewide health information exchange in 2019, and will soon allow health care providers to share and have quick access to patient data, improve the quality of care and reduce health care costs. Montana is one of two states that do not have a health information exchange system.
The Big Sky Care Connect health information exchange has 20 participants, including hospitals, long-term care facilities, clinics, behavioral health facilities and more.
"By sharing data, providers will be able to ensure that they're informed about their patients' status as they seek different services to promote patient safety and outcomes," Bullock said during a roundtable discussion at RiverStone Health Thursday.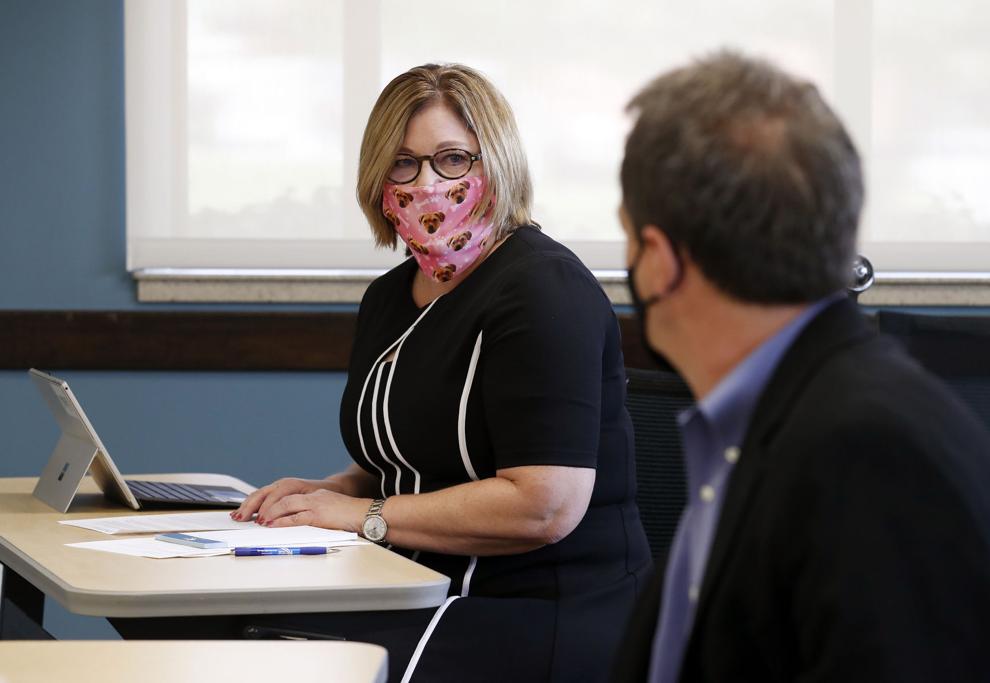 Big Sky Care Connect offers a way for providers within the network to access patient information anywhere in the state. A medication feed provides a list of prescribed and dispersed medication data, and the platform generates notifications when patients experience an admission, a discharge, a transfer or an emergency room visit.
Testing and medical exam information, like preventative care screenings, will also be accessible so that they won't have to be duplicated by other providers and will reduce costs.
These services can help decrease medication errors, reduce readmission rates and reduce health care costs, according to Big Sky Care Connect.
Being able to access the information immediately also streamlines the process and reduces the slow paper trail that the health care system uses now, said Yellowstone County Health Officer and president and CEO of RiverStone Health John Felton.
The exchange will also improve efficiency for Montanans who must travel to seek medical care.
"That's the old saying, that Montana is a small town with really long streets," Felton said.
Jean Branscum, CEO of the Montana Medical Association, shared a story that illustrates how the exchange can help. Branscum's daughter lives with a chronic disease and went to school in Helena, then transferred to Bozeman, and participated in training in Billings. Sometimes it would take days or weeks for her health information to be logged into a new system. 
The exchange should help with this road block, Branscum said.
"We had to make sure those medical records followed her," Branscum said.
Branscum noted a study where the Colorado health information exchange reduced health information retrieval times from 29 hours to six minutes. The New York health information exchange reduced the average hospital stay by 7%.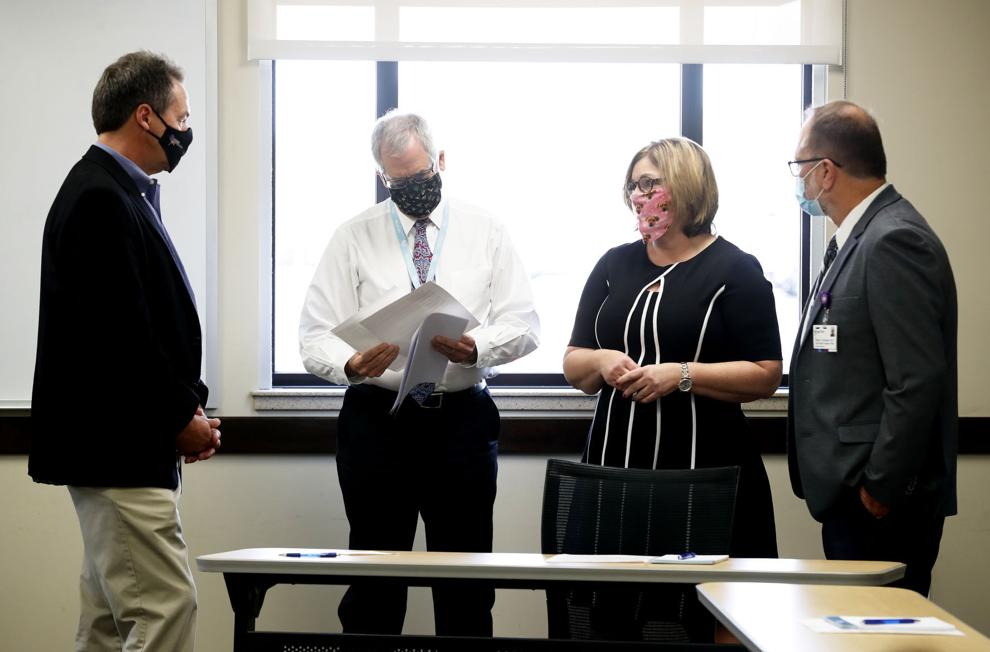 Patient notifications have helps save about $1.25 million, or about $488 per hospitalized patient, by avoiding readmissions, Branscum said.
Providers can sign up to use the exchange system, and patients can choose not to have their information accessed and can opt out of the exchange. Independent providers will pay $288 per year, or about 80 cents per day to use the service, Branscum said.
COVID-19
If a patient receives a COVID-19 test, the results will be available to every health care system in the exchange, according to Randy Thompson, chief health analyst officer at Billings Clinic.
"We don't have a way to share our test results from system to system to system," Thompson said. "We're not aware of any testing outside of our system, so that will be an immediate benefit."
When a patient is admitted into a hospital for COVID-19, providers will be able to access vital health information immediately, like pre-existing conditions that may put a person at greater risk for complications. They can then check the status of someone's asthma, diabetes, high blood pressure and more.
The exchange will allow health care systems to learn best practices and find out where health disparities exist, Felton said.
Other states using a health information exchange have been able to learn more about COVID-19 symptoms and patterns as doctors learned more about the virus. The information can help with contact tracing and make it easier for public health departments to work more efficiently, Branscum said.
"We've got providers in the state of Montana working hard to really put containment around this, and this will be another tool in their tool box," Branscum said.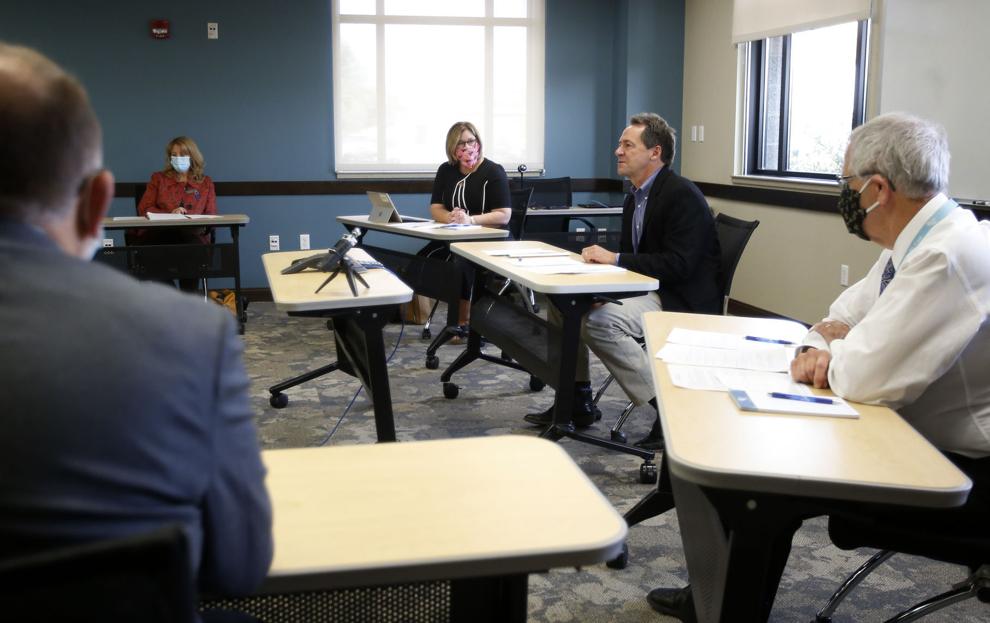 There has also been an increase in mental health issues and substance abuse amid the COVID-19 pandemic, according to Rimrock Foundation executive director Lenette Kosovich, so the exchange system will be a valuable tool.
"There's often medication that has to be prescribed to people in times of crisis, and to have that information at our finger tips of the medication they're on already — and what kind of testing they may have already had — it's just so important," Kosovich said.