Ironworkers on Wednesday were installing the frame for the new Opportunity Bank building that's under construction at North 27th Street and 10th Avenue North on Wednesday.
The project started in May when demolition crews razed the old Rimview Inn that for decades occupied that corner downtown.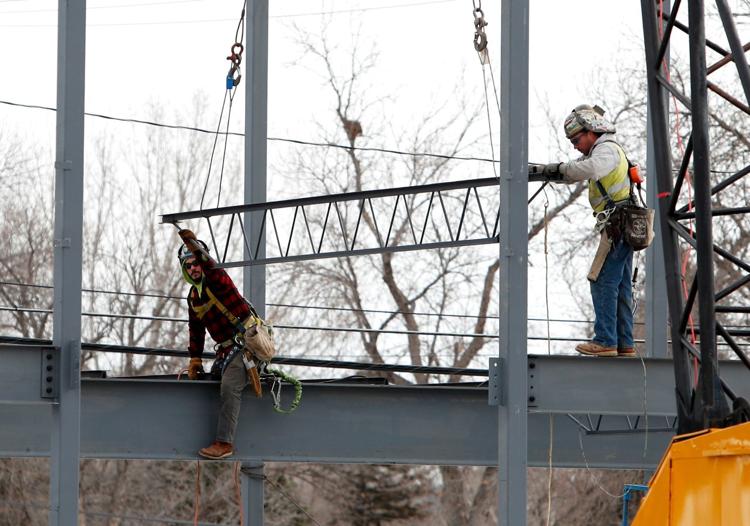 The bank purchased the hotel in early 2018 with plans to build its third Billings branch on the property. It will also build a quick-service restaurant there. Both will have drive-up windows.
Opportunity, a Helena-based bank, has been in Billings since 2013, when the corporation bought Sterling Bank. The deal left Opportunity with a branch building on 24th Street West and another on Main Street in the Heights.
The new bank downtown will be its third location in Billings.