Steve Loveless, who during the last decade has shepherded St. Vincent Healthcare in Billings through unprecedented growth — and a devastating pandemic — will leave his position at the end of April.
Loveless had been with St. Vincent for two years when he was named CEO in 2014 following then-president Jason Barker's resignation. The system's current Chief Operating Officer Michael Skehan will serve as interim president.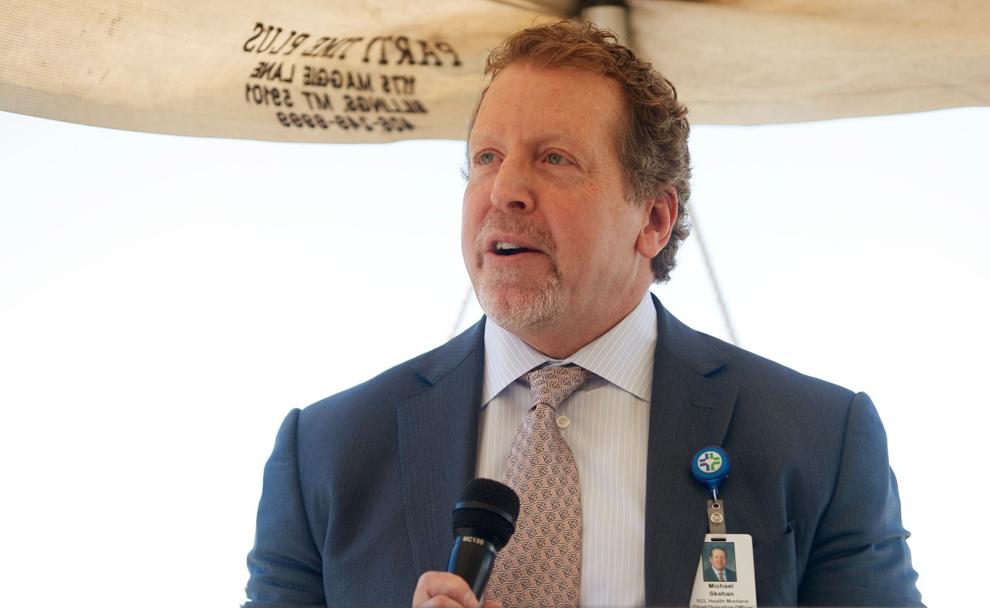 Loveless, a Utah native who came to Billings from Arkansas, said he will become an "executive coach" and so far plans to stay in Montana, which he and his family consider home.
When Loveless joined SCL Health Montana in 2012 the health care system was struggling with managing growth including construction of a new $8.2 million Healthcare Orthopedic Center of Excellence, the Fortin Regional Pediatric Specialty Clinic and the expansion of insurance availability with the Affordable Care Act.
The hospital was also stressed by unrest among staff, especially physicians. One survey of physicians early in his tenure put their satisfaction level at 33%, Loveless said.
"It could not have been worse. A lot of work, and healing, had to go on," Loveless said Tuesday.
Those satisfaction surveys lately have been closer to 93%, he said.
Among the remedies has been doing more to engage physicians in planning and problem solving.
"They are the experts and to allow them to thrive as experts and allow them to drive the care and the care processes while still moving toward things like standardization has been a big part of that success," he said.
Those improvements not only boosted patient outcomes, employee morale, and elevated the health care system's national reputation, it positioned the hospital to successfully navigate the unforeseen challenges of managing the COVID-19 pandemic.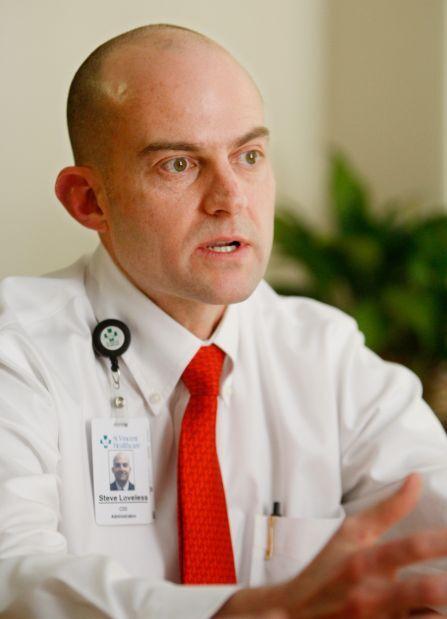 The hospital quickly assembled an incident command team that became efficient, decisive and kept everyone safe, Loveless said.
"The depth of resources and expertise we were able to draw on because of how we're organized is just remarkable," he said. "… We were able to thrive because that was the environment that existed when the pandemic began."
SCL Health Montana currently has more than 1,400 medical staff across the region, with more than 400 employed providers, including 53 who have joined within just the last year.
The system's ability to recover and flourish over the last decade is rooted in the Sisters of Charity of Leavenworth's 120 years of faith-based healing, a culture that goes beyond just giving medicine, Loveless said.
"So, when people talk about feeling different as a patient, I think they do, and we expect that they would because of that legacy."
The search for a new president for SCL Health Montana and St. Vincent Healthcare has begun, the organization said in a statement.
"We are very appreciative of Steve's many talents and contributions to moving the Montana region to a region-based operating model," said Mark Korth, SCL Health's chief operating officer of hospital operations in a press release. "Steve has also done tremendous work improving quality and safety outcomes across the region and in earning and maintaining third-party recognition and accolades for all of our Montana care sites."
In addition to his health care commitments, Loveless has been active in the Billings community, serving with the Big Sky Economic Development board, Rotary International and the MSUB Health Administration Program Advisory board.
"Our commitment to Billings and all of the communities we serve in Montana isn't changing. We will remain actively involved at many levels — it's core to our mission," Korth said.
Skehan said he looks forward to "continuing St. Vincent Healthcare's deep legacy of care and healing within our community and leading our teams across the state as we provide the very best experience to our patients."