A storage building located at a wedding venue southwest of Billings caught fire Wednesday night, and the structure is a total loss, the Laurel Fire Department said Thursday.
The building on the Swift River Ranch property located at 4313 Duck Creek Road was in flames as fire crews arrived around 9:30 p.m. Wednesday, Laurel Fire Department Assistant Chief Kent Kulesa said. The Swift River Ranch is a business that hosts weddings and other gatherings. The fire affected only a building used for storage, Kulesa said.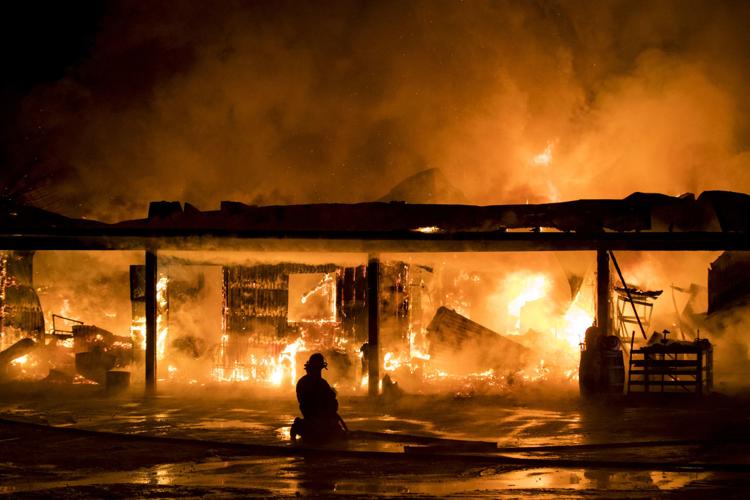 You have free articles remaining.
Fire crews from the Laurel, Billings, and Lockwood fire departments responded and were on-scene battling the fire until around 1:30 a.m. Thursday. Multiple engines and tender trucks also responded.
No one was injured and no other buildings were damaged in the fire, Kulesa said.
The Yellowstone County Sheriff's Office is investigating the cause of the fire, Kulesa said.
---
Photos: Fire destroys storage building at Swift River Ranch