Sunny weather and warmer temperatures will be seen in Billings and the surrounding area over the next few days as the winter storm system continues to move east.
About 7 inches of snow fell on Billings Friday night starting at 10 p.m., with as much as 10 inches reported in Reed Point, according to meteorologist Krista Carrothers. However, drier weather is on its way to southeastern Montana.
Plows sent out by the Billings Public Works department started to clear snow on Billings' West End, starting from 54th Street West and moving eastward, according to the department's Facebook page.
"We should clear up for the rest of the day," Carrothers said. "We'll have some clouds but we aren't expecting anymore snow."
A freezing drizzle lasted about six hours Friday night, leaving a slick coating on most surfaces. Icy conditions like this can be found as far west as Columbus, Carrothers said. The drizzle was the result of a "warm tongue" which is relatively warm air hovering above a freezing surface, causing water to quickly turn to ice.
Highs for Saturday are forecast to be in the mid-20 for Billings and in southeastern Montana. Saturday will see a low of 8 degrees, the coldest night of the week.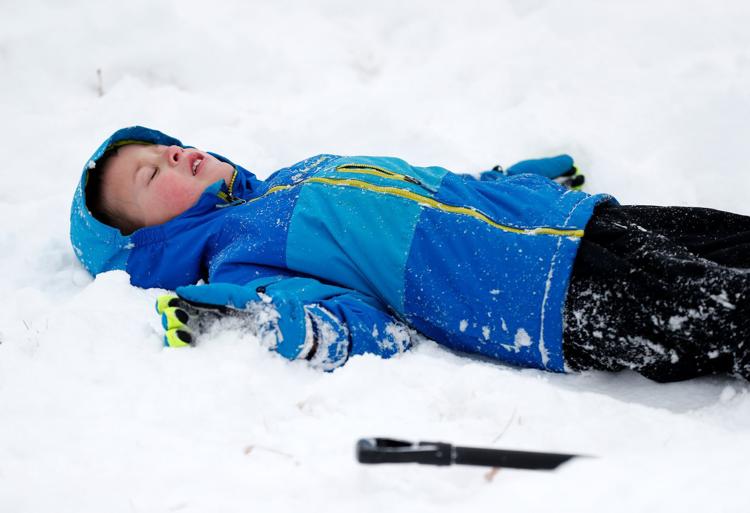 Sunday should be sunny, with a high near 31 and a low of 25 degrees. Monday and Tuesday are looking to be partly cloudy, with highs in the low 40s. More snow is expected next weekend.
A winter weather warning is still in effect until 6 p.m. tonight, however warnings have been cancelled in Park County near Livingston as of Saturday morning. Southeastern Montana will continue to see gusts of up to 25 mph.
While roads conditions are improving, travelers are advised to take it slow. Road closures and crashes in Eastern Montana caused delays in traffic, according to the Montana Department of Transportation.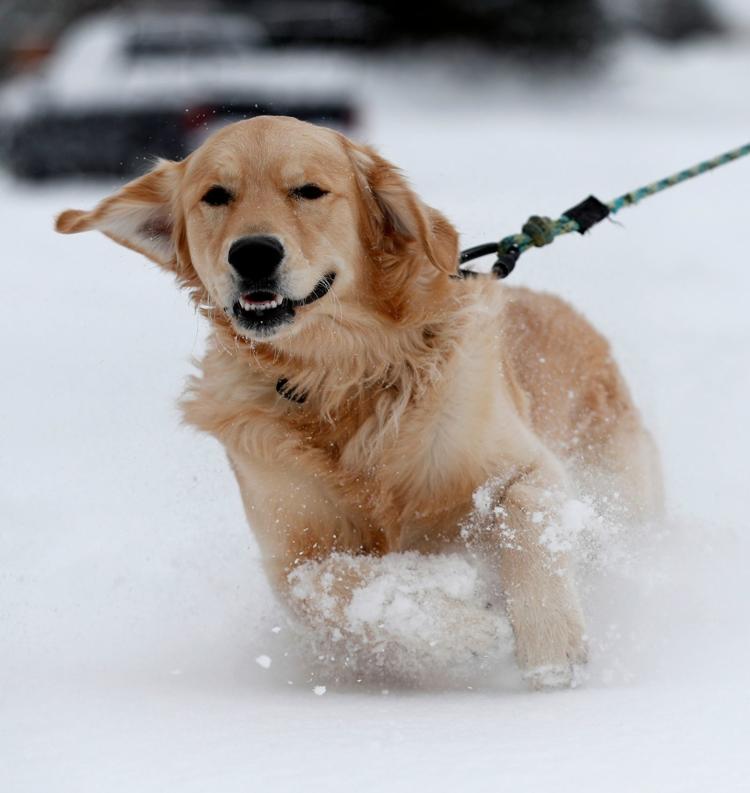 Interstate 90 from Hardin to the Wyoming state line is now open, according to MDT. Drivers should use caution on snow covered roads in the area. 
The westbound lanes of I-90 were closed between the Montana state line and Ranchester, Wyoming, on Friday, but are now open. The Wyoming Department of Transportation advises no unnecessary travel.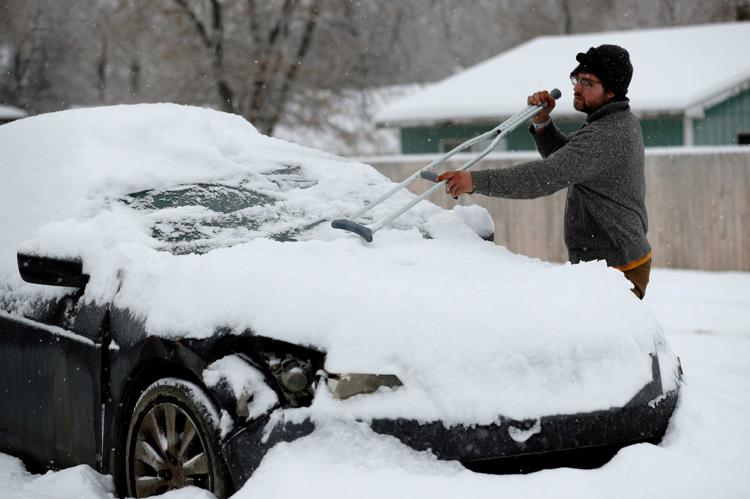 A semi collided into an MDT plow in I-90 about 12 miles east of Livingston Saturday morning. Westbound and eastbound passing lanes were closed in the area, but are now open, MDT reported Saturday evening.
Roads on Interstate 94 from Billings to Miles City are seeing snow and ice, with a section of road through Custer seeing snow cover. Roads from Miles City to the North Dakota state line are still seeing icy conditions.
Roads to the west are seeing snow and ice, while I-90 west from Reed Point to about 12 miles east of Livingston had severe driving conditions due to reduced visibility and blowing snow, MDT reported. As of 5:30 p.m. Saturday, the same stretch of interstate saw improved conditions, but was still covered in scattered snow and ice with spots of reduced visibility. The Bozeman Pass continues to be covered in snow and ice.
Get local news delivered to your inbox!
Subscribe to our Daily Headlines newsletter.