Supporters of a high school operational levy for Billings Public Schools that will be on ballots mailed out April 19 know that it's been a dozen years since a high school levy passed. 
"The message needs to be specifically about the value proposition. It can't be that you owe it to the high school," said Todd Buchannon, a pro-levy organizer and local financial adviser. "It's got to be a value investment."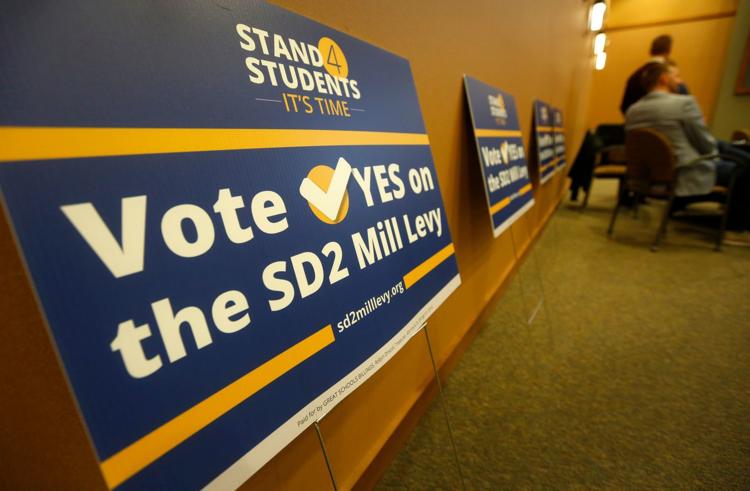 The ballot asks for a 3.72 mill raise, which would increase yearly property taxes about $5.02 on a $100,000 home. It would raise nearly $1 million each year for the high school district. There is no elementary levy on the ballot. 
Most of the money would go toward updating high school textbooks, but it would also fund new career counselor positions. 
Buchannon has a higher-profile role than he's taken in past levy campaigns. He's helping to lead a pro-levy political group operating under the same structure as last year's group but has adopted a new tagline, Stand 4 Students. 
"The demand from employers to have access to that (student) pipeline is overwhelming. The message to me is pretty clear," he said. 
He also buys into the vision of new superintendent Greg Upham. 
"We've left an enormous amount of money on the table since 2007," Upham said. 
Montana law requires schools to hit a minimum budget based on a mix of state and federal money plus local taxes. Schools can exceed that by 20 percent by raising local taxes, if voters approve. 
If increases are approved, money rolls forward from year to year. 
For Upham, levy passage this year would be great. But he wants to shift perceptions to make levy passage a regular event in Billings.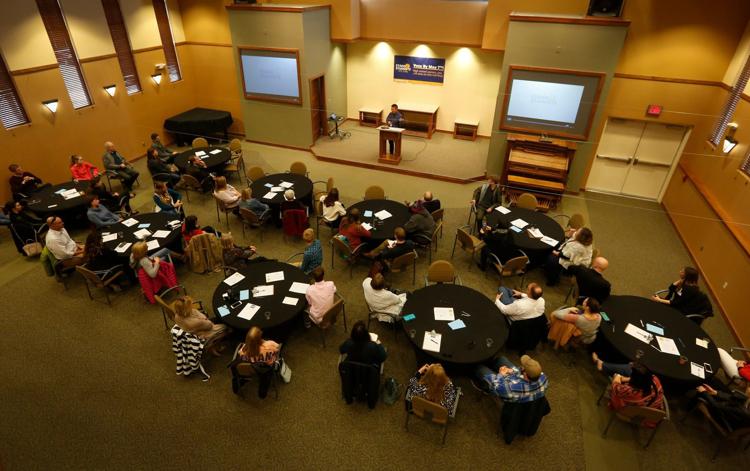 An elementary school levy of $1.3 million passed in 2018. It's been 12 years since a high school levy has been passed.
In Helena, where Upham was an administrator until this year, "you barely put a sign in the ground," he said. 
He doesn't think yard signs will be the solution in Billings.
"I'm not just after this year's levy," he said. "I'm after a value system."
Upham sees connecting coursework to jobs — in part through events like the job fair — as making school more relevant to students, parents and other community members, and building more investment in education. 
His vision sees updating textbooks and offering more career counseling as a pathway to offering more advanced courses that can earn students college credits or put them on an apprenticeship pathway while still in school. 
Textbooks are also one of the most visible barometers of education; parents see them at home, and some research shows that kids' perception of textbook quality affects their ability to learn from the textbook. 
The No. 1 complaint that SD2 High School Curriculum Director Chris Olszewski hears from parents is that their kids' textbooks are falling apart.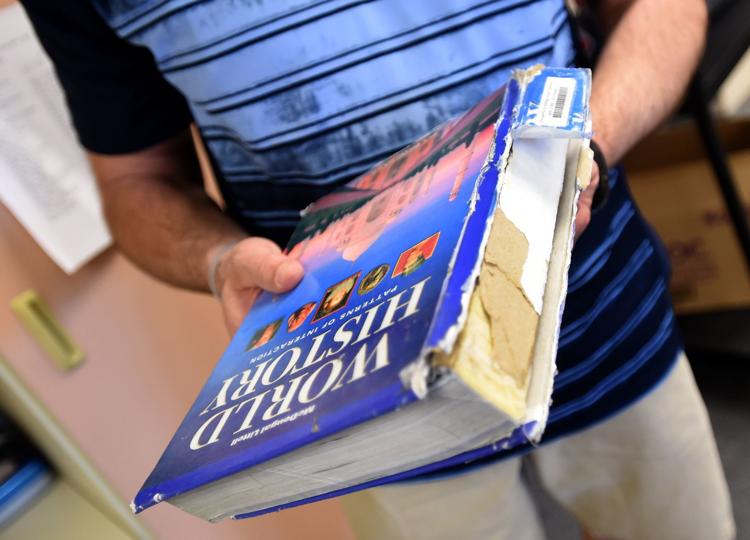 The district has been behind its schedule for replacing high school textbooks and other curriculum materials for years. Money from its regular budget has been just enough to keep SD2 "treading water," especially as the financial model in educational resources changes. 
"It's 2019, and we know how quickly obsolescence turns technology in the workplace useless. We've got to be proactive in the high schools," Buchannon said. "The truth is many of these seniors, the textbooks and the license that they're accessing is older than they are."
"Whether we pass another levy or not," Upham said, "we can never back away from it."
Mailed ballots must be returned to the Yellowstone County Elections Office by Election Day, May 7.