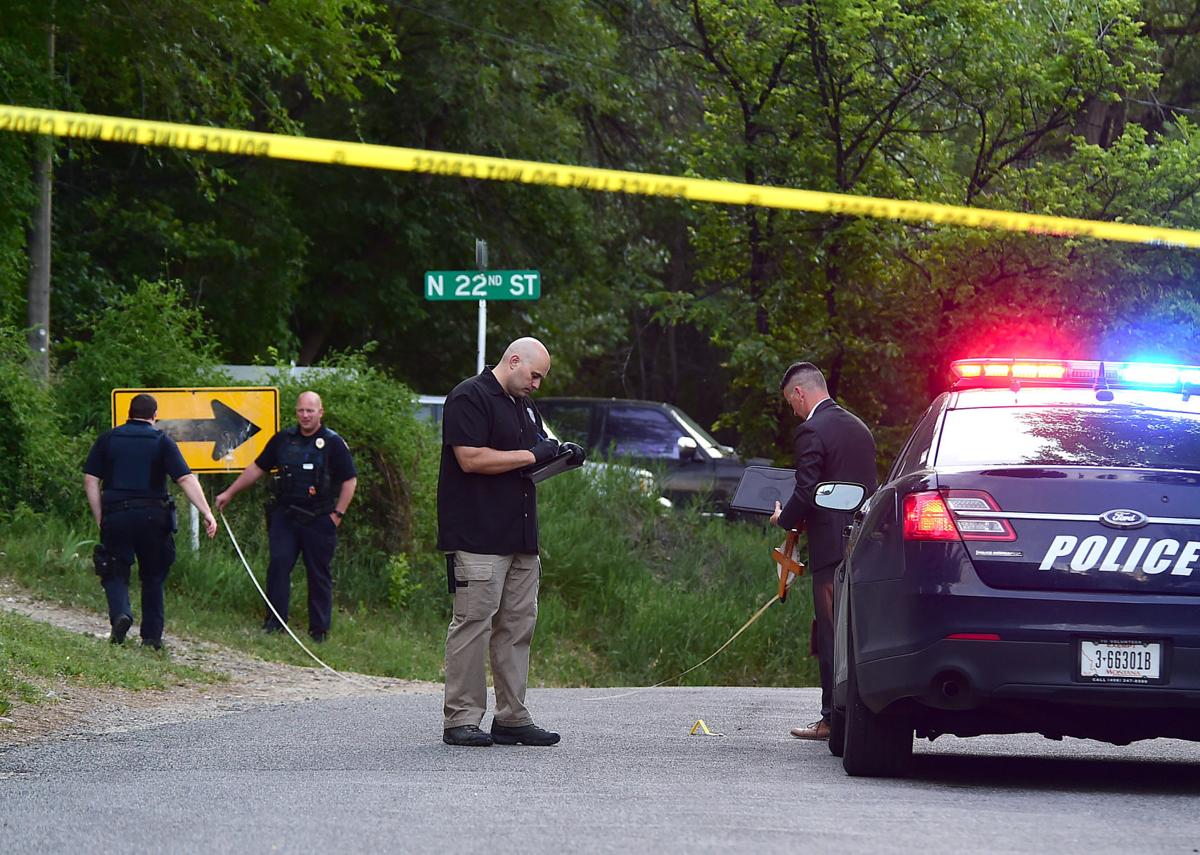 Billings Police arrested a 31-year-old man Thursday afternoon who is suspected of pulling a gun on a police officer.
The suspect, Corey Simon of Billings, disappeared after a short scuffle with the officer who fired one shot.
Simon was arrested about 2 p.m. without incident in the 1300 block of Industrial Avenue and booked into the Yellowstone County Detention Center, according to a press statement from police officials.
"Simon had minor injuries that did not require medical treatment and he was not struck by the officer's bullet," the statement said.
He could be charged with felony assault on a police officer, obstruction and resisting arrest, police said.
The officer, Brett Hilde, suffered minor injuries during the scuffle, Billings Police Department Chief Rich St. John said Thursday during press conference.
The suspect pulled a gun as Hilde was trying to deploy his taser, St. John said.
The incident began at about 3:30 a.m. when police were called to the Cenex gas station at 11th Avenue North and North 27th Street. A man reportedly walked into the gas station talking about how he had "borrowed" the Harley-Davidson motorcycle he was driving, and then walked off without explanation.
As police searched the area, Hilde, a 28-year-old officer with 4 years experience, encountered a white man wearing a baseball hat and black hoodie walking near 12th Avenue North and North 22nd Street. Hilde attempted to stop the man, who initially kept walking and then turned toward the officer, keeping his hands in his pockets.
As the man approached, Hilde reached toward him, and the man began to run north toward the ditch. Hilde chased and tackled the man, and the two scuffled as Hilde attempted to handcuff him, the chief said.
When Hilde reached for his taser, he saw the man pull a semi-automatic gun from his waist and pull the slide back. Hilde retreated several feet seeking cover while pulling his service weapon. He fired one shot at the man, who then disappeared as he ran east.
Hilde was not wearing a body camera, but parts of the incident were captured on his vehicle's dash camera and audio recording.
"You can certainly hear that this was a fight," St. John said.
The incident unfolded in about 30 seconds, St. John said, and "could have been disastrous for one or both (men)."
It's unclear if drugs or alcohol were involved in Thursday's incident, St. John said, but that "it would be surprising to me if there wasn't something on board, drug-wise."
Last week in Billings, members of the U.S. Marshals' Montana Violent Offender Task Force shot and killed a 19-year-old man after he pulled a gun while being arrested on a homicide charge out of Colorado.
Get local news delivered to your inbox!
Subscribe to our Daily Headlines newsletter.