Four people were hospitalized Friday night in Billings after an SUV driving on Monad Road crashed into a house and then rolled over.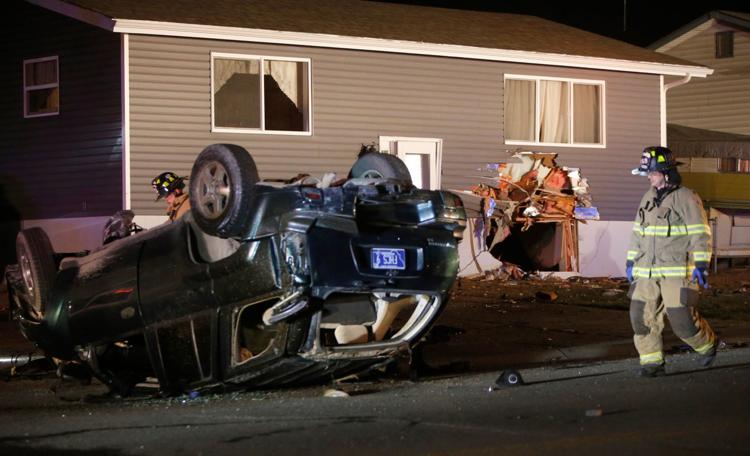 The collision occurred at about 10 p.m. on the 2100 block of Monad Road, just west of Berthoud Drive. 
Two people were ejected during the crash and two others were left trapped inside the SUV after it came to a rest on its roof.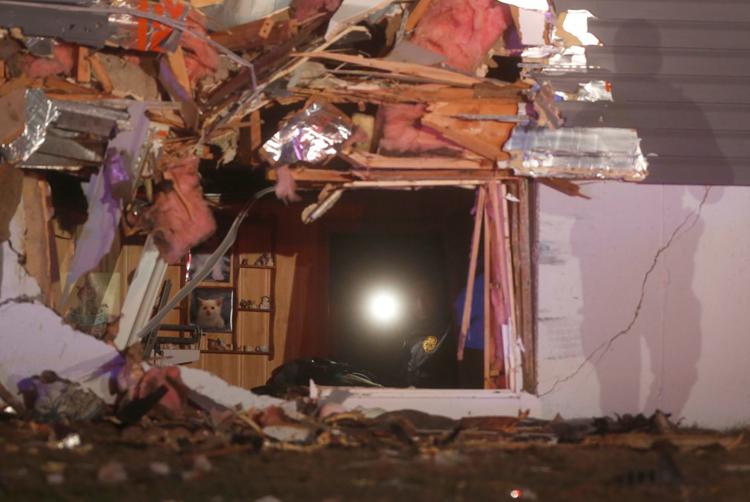 Speaking on scene, Billings Police Department Sgt. Matthew Chaney described their injuries as "serious," but said he had little other detailed information to share.
Chaney said male and female individuals were injured in the crash. 
Alcohol and speed were both being investigated as possible factors in the crash, Chaney said. It appeared that the vehicle was driving eastbound down Monad before it hit the house, Chaney said. 
"Crash team is coming out. They'll be out here probably three or four hours doing the investigation," Chaney said.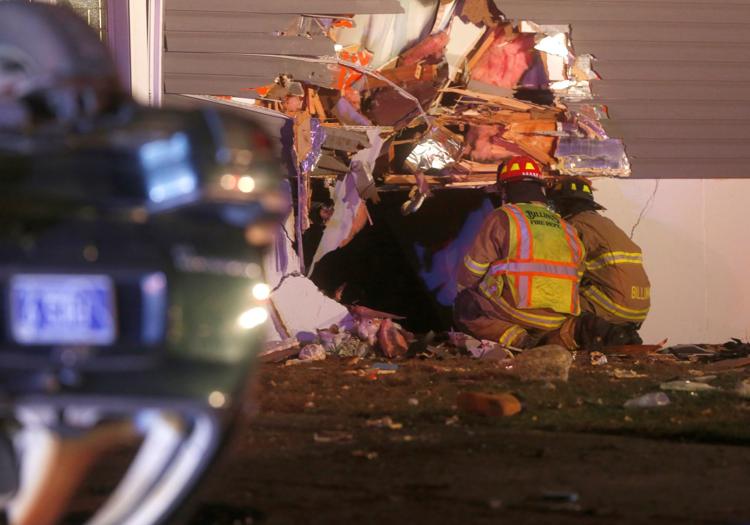 The home was occupied when it was hit, but no one inside was injured. 
Tire marks could be seen in the grass leading from a twisted chain link fence along a neighboring home's western boundary leading to the west side of the home struck by the car.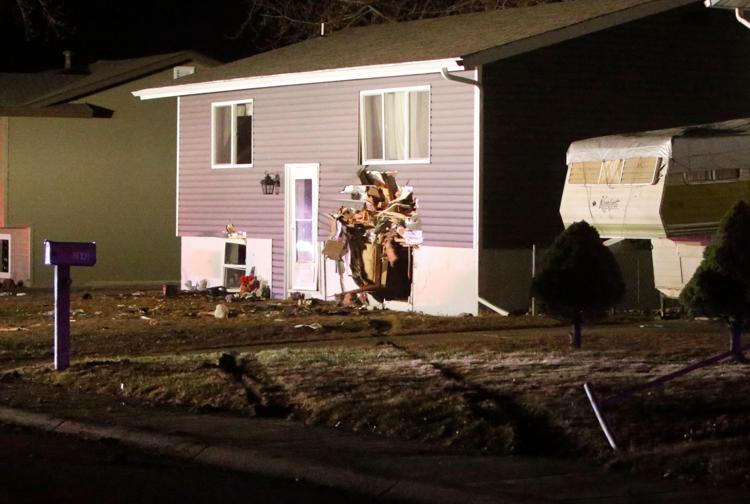 The hole in the house appeared approximately 7 feet tall and at least 7 feet wide.
Gas, electrical and water were all turned off in the damaged home as a precaution. 
You have free articles remaining.
Firefighters from four different Billings Fire Department stations converged on the scene, said Battalion Chief Ed Regele. 
Initial information described the incident as a single car crash, requiring a single engine response, Regele said. As additional information came in over dispatch, it became clear that the crash required an escalated response. 
"So right away, the first captain got on the radio and called for additional engines and our rescue rig," Regele said. "With that number of victims, it's manpower intensive."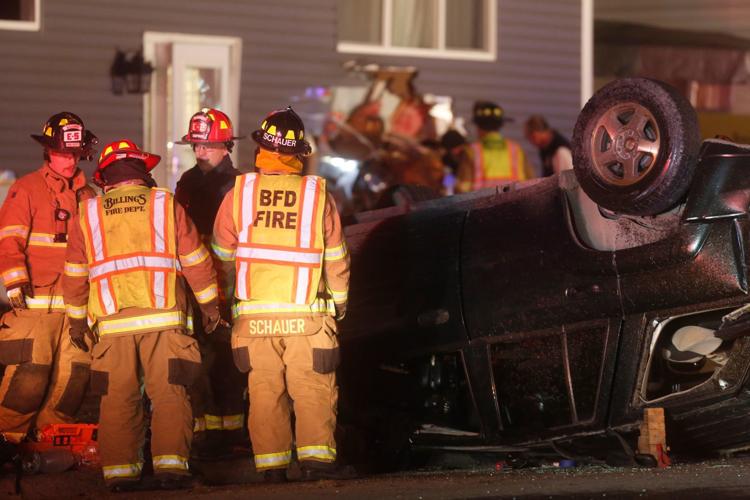 In the aftermath of the crash, BPD patrol cars were used to block off Monad at South 21st Street West and also several blocks west of the crash scene. 
Billings resident Casey Jones said he believed he was the first person to come upon the aftermath of the rollover. Jones said he had just left Buffalo Wild Wings and was headed home before the crash. "As I was driving eastbound down Monad, I heard what appeared to me...it sounded like a loud clack, kind of like a firework in that sense," Jones said. "Drove up another 100 yards and there was a vehicle turned over." 
Jones said he currently operates Vintage Vapor but worked for three years as a registered nurse and has kept his certification active. Jones said he and a woman who said she was a trained lifeguard both worked to calm down and stabilize two people thrown from the car and waited for responders to arrive. 
Next door neighbors Jim and Arlene Peterson were watching a movie on Netflix when they saw car lights flash through their curtains before hearing a loud noise. "You said it was a (car) backfire," Arlene Peterson said Saturday as she and her husband recalled the crash. "I said 'That wasn't a car backfire.'" 
Looking outside their living room window, Jim Peterson said he saw someone on the concrete and an overturned car.
Crash scene investigators remained on scene until about 4 a.m. and Arlene Peterson said she had trouble falling asleep in the aftermath of the crash. Crashes have occurred with enough frequency on their stretch of Monad that the couple said they've learned not to park their cars out on the street.
Two years ago someone took out the fence on the eastern side of their property. Friday night, the metal fence on the western side of their property was crushed by the SUV after it went off road. Just last winter someone hit a tree in their yard.
"We don't know who did it," Jim Peterson said. "They drove away. All we saw were tire tracks." 
"It's a nice neighborhood with some wonderful people," Arlene Peterson said. "But traffic is horrendous." 
The Petersons said they've lived at 2040 Monad Rd. for more than 20 years and know that the layout of their home is nearly identical to that of the neighboring home struck by the car Friday night. Based on the location of the hole, the feared the car may have struck their neighbor's bedroom. 
"It's scary is what it was," Arlene Peterson said. "My first though was 'Are they okay?'"