Out grabbing groceries by bicycle Friday, Logan Rampy thought he almost died at the corner of Central Avenue and Seventh Street West.
Straddling his fat tire bicycle and waiting for traffic to clear at the intersection, Rampy looked right at a stream of traffic.
He'd already checked his left, where things looked clear. But when looked again only one thing was clear: a gray minivan, rotating through the air about a foot off the ground, was headed straight for him. 
"As it was rolling it was like a scene out of a movie theater or something like that," Rampy said. "At one moment I thought I was going to die or be crushed under the van."
In all, four people were taken to hospitals after the crash, Billings Police Lt. Mark Cady said. Three more went to the hospital in personal vehicles. Cady said none of the injuries were life-threatening.
Rampy said that he called 911 after the crash and that the Billings Police Department was already approaching as he got off the phone with a dispatcher.
At the scene, responders, seeing that part of the bicycle was crushed under the van, feared that he was too. People were skeptical at first that he, the bicyclist, was up and walking around, Rampy said. He said his ankle is sore and he was scratched and bruised but is otherwise in decent shape. 
The physics of the crash unexpectedly worked out to his benefit — when the rolling minivan hit the front of his bicycle, he said he was pushed back into the high seat of his bike. At one point he had his hands on the roof of the van and then he was rolling backward onto his left side and onto his back. "I landed kind of in a squatting position on my feet," Rampy said.
You have free articles remaining.
Keep reading for FREE!
Enjoy more articles by signing up or logging in. No credit card required.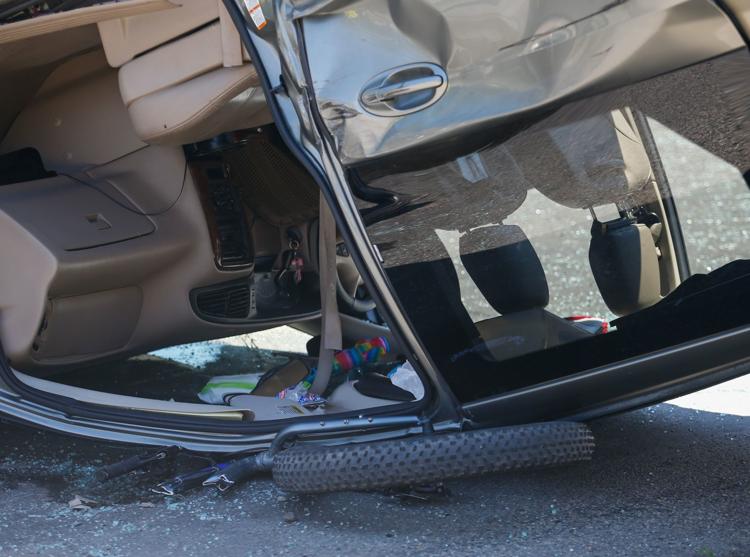 The handlebars and front tire wound up folded under the minivan. 
The Billings Fire Department cut the bicycle in half while trying to get an occupant out of the minivan. Rampy said more than one police officer joked that he might want to buy a lottery ticket considering his luck. 
Earlier in the day he'd withdrawn some money from a bank to buy a car, but the purchase didn't end up happening. Rampy said he's been relying on the KHS fat tire bicycle to get around town since February.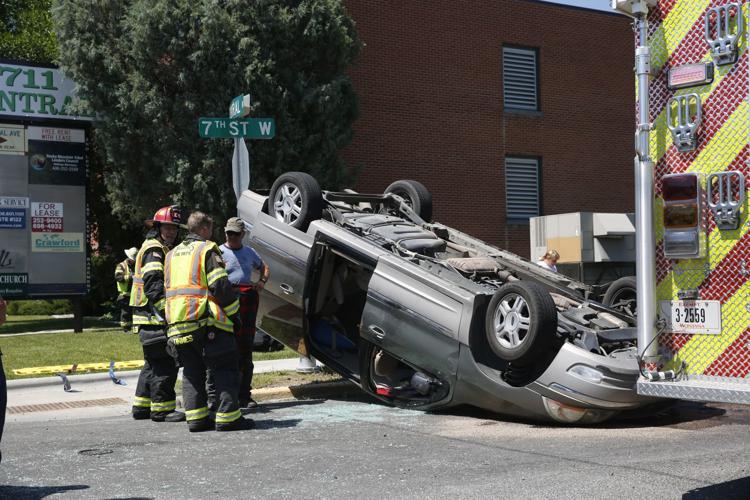 After the crash, Rampy siad his father gave him a ride to the hospital. Later, "I hugged my dad and told him how much I loved him," Rampy said. 
By the time he was released from the hospital Rampy said he didn't have a chance to speak with anyone else from the crash, but said he wanted to. 
"I wanted to let them know I was fine and let them know that I was O.K. I just wanted them to have that closure, that it wasn't really a bad thing," Rampy said. "Someone just made a bad decision and lives got changed for a few minutes."