A poll released by Montana State University Billings gives incumbent U.S. Sen. Jon Tester a 9-point lead over his challenger.
Tester, a Democrat, received 47 percent support from poll participants. Matt Rosendale, the Republican running to unseat Tester, took in 38 percent. The margin of error was 4.5 percent.
Jason Adkins, political science assistant professor and director of the poll, said that within the candidates' respective parties, Tester had more support. There were more undecided voters among Republicans for this race.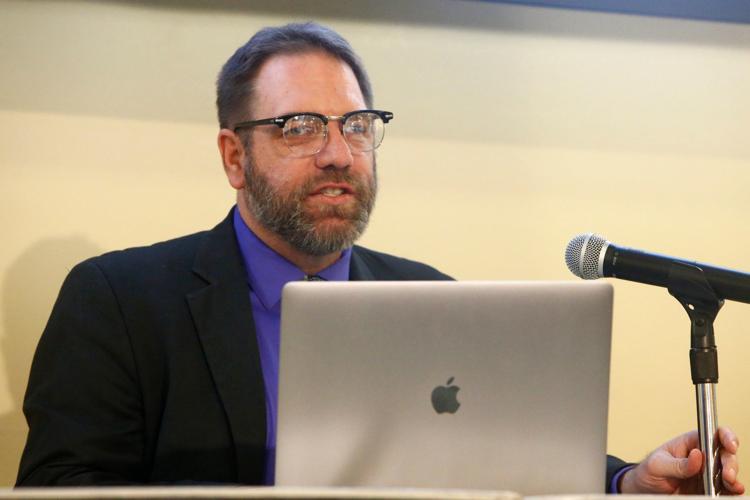 But the undecided vote might lean to the right, according to the poll. Adkins said that 58 percent of those undecided voters in this race support President Donald Trump.
"We think a good majority of those might vote for Matt Rosendale in the end," he said.
Libertarian candidate Rick Breckenridge polled at 3 percent, while 12 percent remained undecided in the Senate race.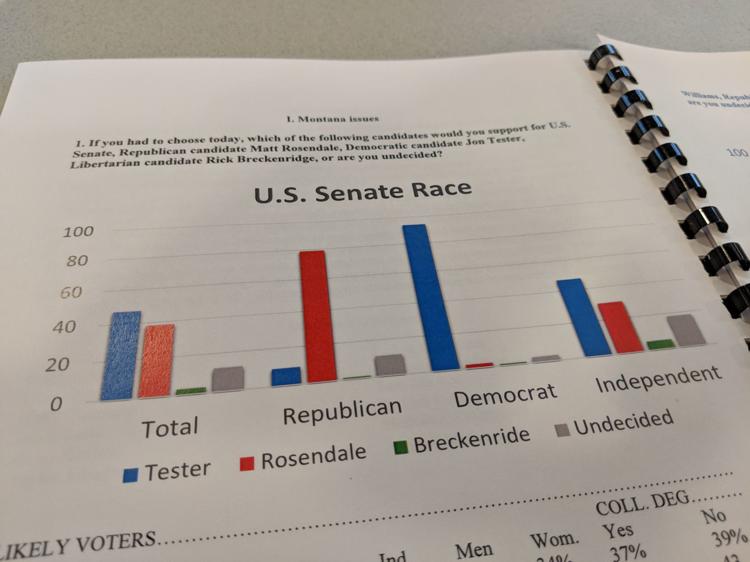 Twelve MSUB students in a media, public opinion and polling class conducted the poll with Adkins leading the way. They surveyed a random statewide group of 471 likely voters via telephone Oct. 8 through Oct. 13.
Among those polled, 32 percent identified as Republican and 26 percent identified as Democrat. Independents made up 38 percent.
The university has conducted these polls since 1989, and this year saw the 31st installment. Adkins released the results Tuesday, just two weeks before Election Day.
The MSUB poll showed a narrower gap in the U.S. House race. Republican Congressman Greg Gianforte took 44 percent over Democrat Kathleen Williams' 41 percent. The difference between them is within the margin of error.
You have free articles remaining.
Libertarian Elinor Swanson received 3 percent, while 12 percent of those polled were undecided.
The poll also covered ballot measures to be decided Nov. 6.
The six-mill levy to support Montana public colleges and universities, Legislative Referendum 128, received the most support among ballot issues with 66 percent in favor. A full 22 percent remained undecided, which was more than the 11 percent who opposed.
Initiative 185, which would raise the tobacco tax to fund Medicaid expansion, received 52 percent support. 
Initiative 186, which would place more strict wastewater oversight on proposed mining operations, got 50 percent support against 30 percent opposed and 20 percent undecided. Adkins said that the students and volunteers conducting the poll reported that many potential voters were confused about the details of the initiative.
A plurality of respondents, 41 percent, were undecided on Legislative Referendum 129, which would ban third-party ballot collections. Thirty-six percent were in favor of the measure.
Outside of the coming elections, the poll showed 49-percent approval for President Donald Trump with 42 percent opposed. In 2016, Trump won Montana with 56 percent of the vote.
Forty-six percent of respondents approve of the work of Gov. Steve Bullock.
When asked about immigration, 51 percent said that illegal immigrants should be deported, and 49 percent said that federal funding should be cut off for sanctuary cities.
The poll also asked respondents about their confidence in law enforcement. Sixty-seven percent said they had a great deal or quite a lot of confidence in law enforcement. Adkins said that there was a party split, as fewer Democrats than Republicans expressed a great deal of support, which was the highest mark in the poll.
Finally, Montana voters are in line with national surveys about federal lawmakers. Some 65 percent disapproved of Congress in the MSUB poll.
"Only 15 percent of voters approve of Congress in this state," Adkins said.