Sunday evening, student Rabbi Erik Uriarte will light the nine candles on the menorah at Billings' Congregation Beth Aaron to commemorate the last night of Hanukkah. 
It's a public ritual that, 25 years ago, some members of Billings' Jewish community weren't sure they should do in public. 
A paving stone thrown by high-schoolers on Dec. 3, 1993, through the bedroom window of 5-year-old Eric Schnitzer — the glass decorated with stickers depicting the Star of David and the menorah — left many in the community shaken and uncertain about what could happen next.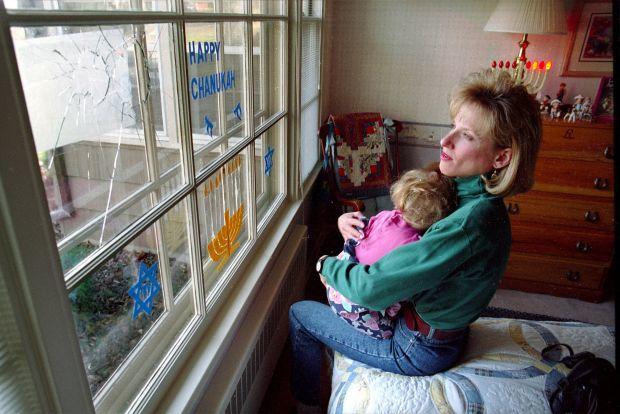 Two weeks before the Schnitzers' window was shattered, Rabbi Uri Barnea, then the music director of the Billings Symphony, found anti-Semitic literature tucked into his Sunday newspaper. A few days later, he came home from conducting the symphony to discover the front door of his home had been smashed in. 
At the time he and authorities weren't sure if it was simple vandalism or if it was connected to the literature tucked into his newspaper. The paving stone thrown through the Schnitzers' window two weeks later confirmed their suspicions. 
"Once the brick was thrown, then we connected the dots," Barnea said. 
It left many feeling on edge. All through the year, Billings residents had seen increasingly strident displays of antisemitism. The Schnitzers' broken window felt like a dangerous escalation.
Traditionally during Hanukkah the menorah is lit and displayed where people can see it. But after the Schnitzer incident, people in the community felt uneasy about openly placing depictions of the menorah in windows or storefronts, worried that it might put them at risk. 
What happened next reverberated around the nation, launching a movement and was the focus of an award-winning PBS documentary. Residents across the city hung printed images of the menorah in the windows in their homes — the entire community united in a show of solidarity with their Jewish neighbors.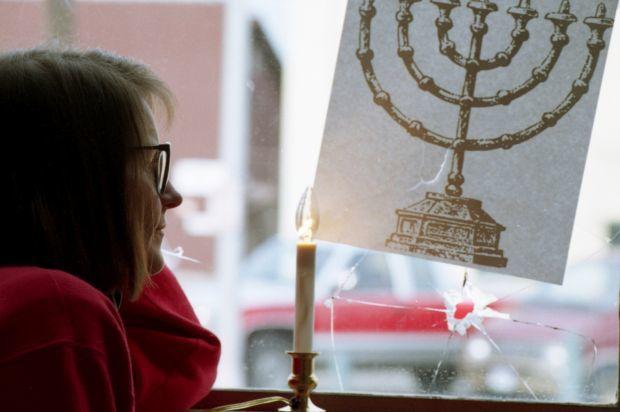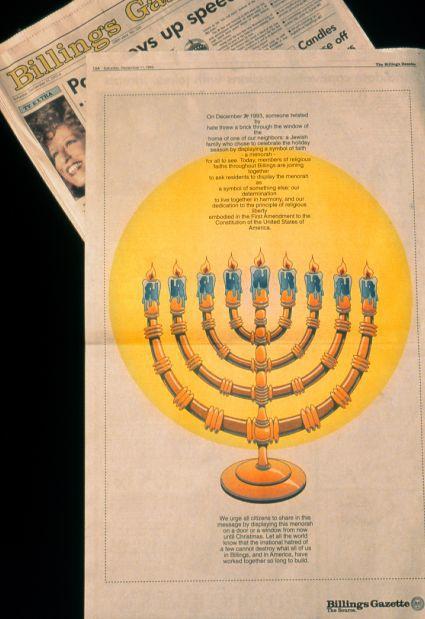 The message was "not in our town." 
And for years open displays of white nationalism and antisemitism stayed in the dark. 
"But it never really went away," Barnea said. "We know that the dark elements will always be with us."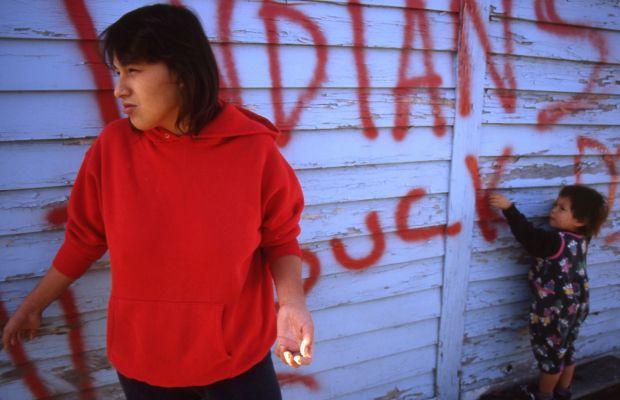 Recent uptick
During the past decade incidents have increasingly bubbled to the surface, graffiti on the Rims or leaflets distributed in parking lots. And then two years ago, it seemed to skyrocket.
Billings doesn't have a mechanism to track hate crime; it has no special designation under Montana law. But the Montana Human Rights Network saw a sharp rise in the number of complaints it received. 
Prior to 2016 the group received about a dozen complaints of identity-based discrimination or hate speech per year. By 2017 the number had shot up to more than 200 complaints, with more than 100 so far received this year.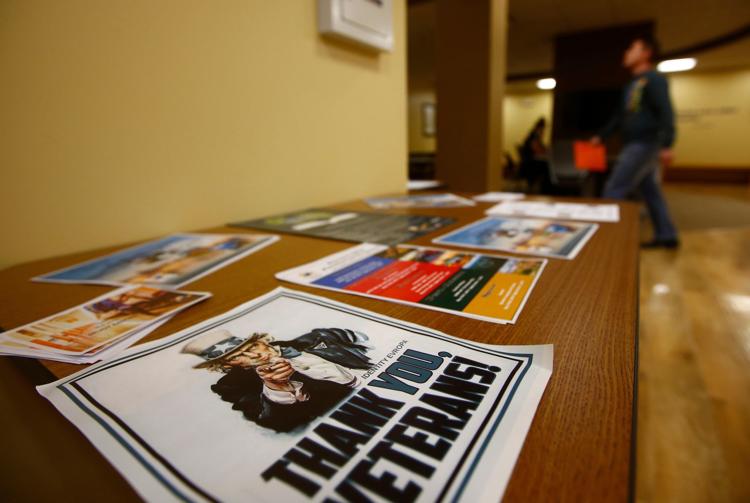 The community response to those displays of antisemitism was to reject it, Billings Police Chief Rich St. John said.
St. John has seen antisemitic sentiment, graffiti and violence ebb and flow in the community during the past 25 years. That element will always be around, he said. 
"And it's going to be up to the community to send a message that we don't condone it," St. John said. 
That's what this town has done over and over again, he said, starting in 1993. 
You have free articles remaining.
St. John believes one reason acts of bigotry and antisemitism aren't more prevalent in Billings is that every time something happens "this community rises up and beats it into submission."
"It's been a pretty cool thing to watch," he said.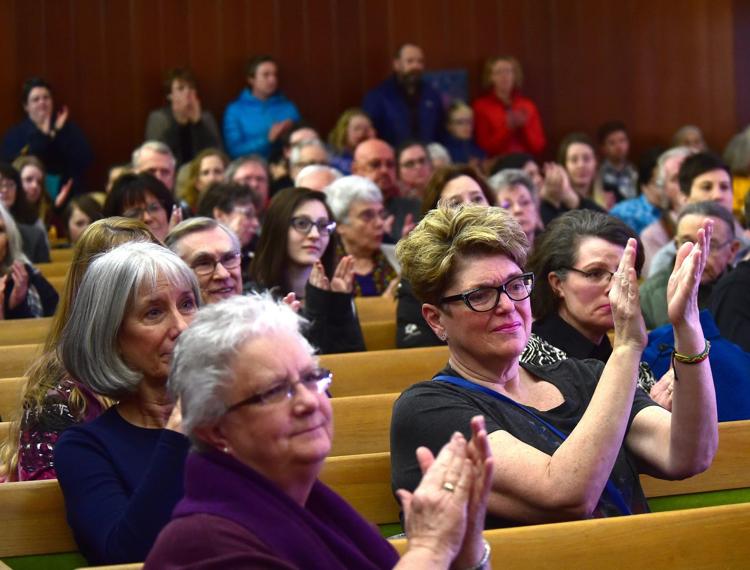 Constant fight
It's vital that the community speaks up and pushes back every time an act of bigotry, racism or antisemitism occurs, student Rabbi Uriarte said. Those who perpetuate acts of hate interpret silence as consent. 
To that end, it's important that the community be vigilant, he said. 
"It's not enough to push back on it when it happens," he said. "We need to be vigilant for the lead up."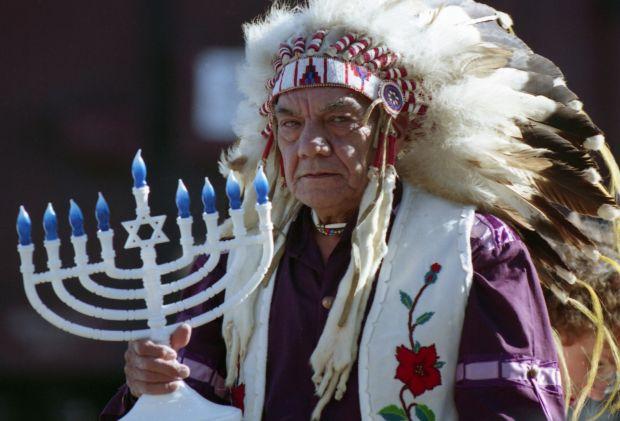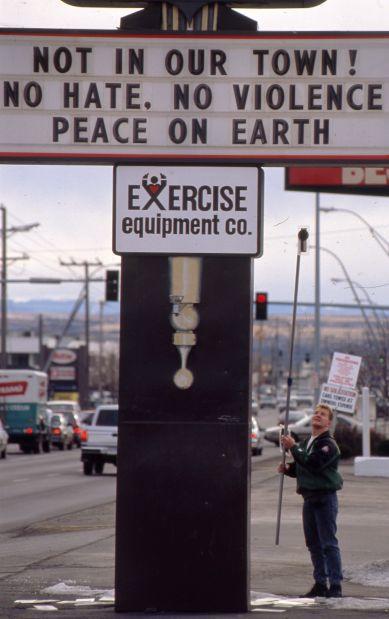 Tammie Schnitzer-Ahmadieh, Eric Schnitzer's mother who has since moved to Maine, has watched with worry and concern. At times she feels like nothing has changed. 
"The parallel (between then and now) is fantastical," she said. 
Like Barnea, Schnitzer believes some element of this strain of white nationalism will always be a part of society.
But some of it can be combated, she said, and it requires personal connection. People become more real when they get to know each other on a personal, individual level, she said. That can go a long way to pushing back against hate. 
But she's quick to note that ignorance and indifference can be just as dangerous as hate. And she points back to the window in her son's bedroom 25 years ago.
"It wasn't a skinhead. It was a West High School AP student egged on by his group of friends," she said. "That was the most humiliating part of it."
It was an ignorant act by a group of teenagers who didn't quite grasp the full import of what they were doing because they lacked the education and historical context of violent acts of antisemitism, she said. 
The Not in Our Town movement that sprang from the incident is now part of an international nonprofit group that works to educate people, push back against hate and build safe and inclusive communities around the world.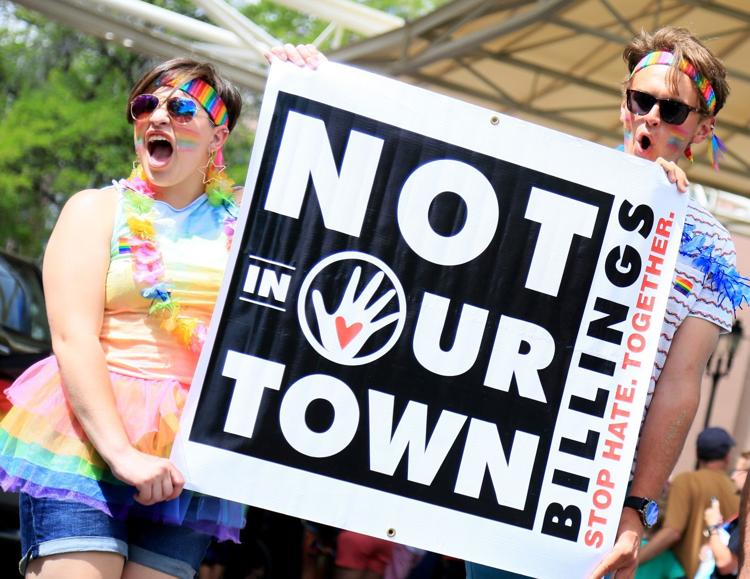 For Uriarte, who's new to Billings, it's given him a different way to connect to the community. But he laments that it takes trauma and tragedy for those connections to be made. 
Barnea agrees it's difficult. The constant news of terrible acts of violence happening around the country — from the violent rallies in Charlottesville, Virginia, in 2017 to the October shooting at the Tree of Life synagogue where 11 people were murdered — create a kind of intellectual fatigue, he said. 
The constant stream of news and the tragedy that it communicates can wear people down to the point that they no longer want to pay attention. 
"Instead of doing something (about it), we turn the page," he said. 
"We have to bring it up, we have to remind people." he said. 
For that reason, he said, Billings has to remember what happened 25 years ago.