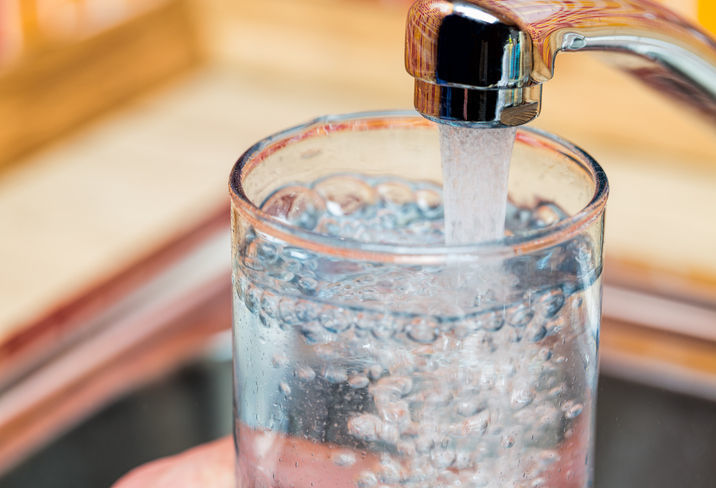 A new round of lead testing at Billings Public Schools shows that water is still within federal standards at each school. 
Most schools in Billings have at least some lead in their water. But all schools were well below the Environmental Protection Agency's "action level."
In tests conducted in April and May, some lead was measured in water at 25 schools. The highest concentrations, 6 parts per billion at Orchard Elementary and 5 ppb at Rose Park Elementary and Will James Middle School, were below the EPA threshold of 15 ppb. 
Overall, lead levels decreased at most schools compared to a round of testing in 2016.
"I'm feeling pretty good about it, to be honest with you," School District 2 superintendent Terry Bouck said. "In more cases we got better."
Bouck said improvements could be tied to continuing facilities work from 2012's bond passage for sweeping elementary school improvements. 
Lead levels are known to fluctuate in water measurements. Billings schools are hooked up to the City of Billings water system; that water supply was tested dozens of times between 2015 and 2017 as part of state compliance. Testing showed a lead level of 5 and 6 ppb.
Levels can be affected by individual fixtures and pipes near access points as well.
For example, in Missoula County, Seeley-Swan High School measured 28 ppb. The school district replaced four water fixtures with high lead content and installed a filter. A consultant found a backed-up abandoned water line near the school's water pipe that could have been a source of contamination.
No other Missoula County school tested above 15 ppb.
Previous report
Seeley-Swan's result was highlighted in a statewide report from the Environment Montana Research and Policy Center. 
The advocacy group rang an alarm bell in its report, citing a report from the American Academy of Pediatricians recommending that "state and local governments should take steps to ensure that water fountains in schools do not exceed water lead concentrations of 1 ppb."
In testing conducted by Billings, 1 ppb was the minimum level a measurement could record while detecting lead. Bouck called the report's use of the 1 ppb standard "misleading."
He emphasized that the schools are required to follow the EPA's 15 ppb standard. 
"You could make the case I guess whether you look at standards of nutrition that you have in school or standards of fitness, you've got to follow a national norm," he said. "You've got to draw the line on what standards you follow."
The Environment Montana report included results for Billings schools' water testing in 2016; Newman Elementary had the highest lead concentrations in those tests, at 11 ppb. 
Newman's result in 2018 was down to 4 ppb. Other elementary schools with relatively high levels also saw decreases. A handful saw increases from zero measurements in 2016, like Arrowhead Elementary, which measured 1 ppb in 2018, and Orchard, which measured zero in 2016. 
Health impacts of lead are clear, especially for children. 
Even low levels of lead measured in children's blood are linked to behavioral and learning problems, lower IQ and hyperactivity, slowed growth, hearing problems and anemia. The effects of contamination can be delayed, and high lead exposure can create immediate health issues. 
"There is no safe level of lead exposure," the agency wrote in 2016 guidance.
But it's hard to avoid. Drinking water laws limited the amount of lead used in plumbing in 1986; structures built before then are more likely to have lead contamination.
That doesn't mean cities are ripping up their pipes. Dealing with lead contamination in water systems is costly.
In Flint, tests from individual homes were as high as 13,200 ppb, and tests at schools were far above the EPA threshold. Media reports detailed how children developed rashes and mysterious illnesses. But it still took months for officials to acknowledge the problem, and more time to approve a fix. Michigan's governor's office estimated that it would cost about $55 million to replace Flint's lead piping.
Get local news delivered to your inbox!
Subscribe to our Daily Headlines newsletter.