It's not a stretch to call the 20-member Bureau of Land Management's Billings initial attack crew a veteran firefighting group.
The wildland firefighting crew, now back at its airport base after nine two-week rotations fighting wildfires this summer throughout the West, boasts 15 members who have served in the military before answering the call to protect lives, property and livestock during one of the worst fire seasons in decades.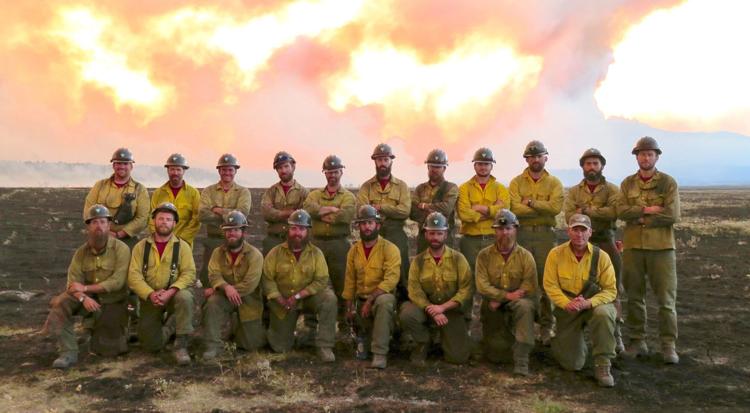 Veterans "come in on day one with more structure, more life experiences," said Cody Phillips, the crew superintendent who's spent 18 of his 36 years fighting fires for the BLM. "They're easy to supervise, because they fully understand the chain of command. It's ingrained in them."
The crew, one of eight from around the nation made up mainly of veterans, typically work 14 consecutive days — some of them 21-hour days — before receiving two days off. They did that nine times this summer throughout Montana, New Mexico, Colorado and other states. Crew members will be laid off Saturday, when they'll return to their homes, families, vocations and avocations.
Two firefighters — Chad Colwell, 37, a Marine Corps veteran from Blacksburg, Virginia, and Bryan Vesce, 31, a resident of O'Fallon, Illinois, who served in the Navy — said Tuesday they're grateful for the work and even more grateful for the thanks they received while doing it.
"It was arduous at times, hot and dry the whole summer," Vesce said. "A handshake from a grateful homeowner is worth more than any paycheck."
"We were visible" fighting fires in and around Glacier National Park, Colwell said. "People would drive by and honk. They were very grateful we were there."
2017 marked the second year the Billings hand crew was staffed mostly by veterans — seven Marines, four Navy veterans and two each from the Army and Air Force. Eleven of the 13 veterans from the 2016 crew returned for a second summer of fire protection. They were paid $13-$15 per hour, with a 50 percent increase for overtime and a 75 percent bump for hazard pay.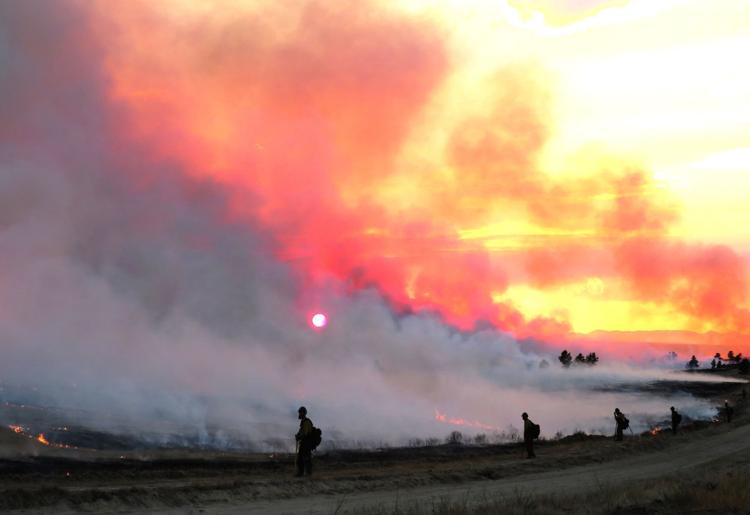 "Their bank accounts are certainly happy," said Phillips, who's not a veteran. "Their work was mostly physical, but for me it's mostly mental. I was constantly worried about their welfare, and it's draining. But with so many veterans returning from last year, that helps a ton."
According to Colwell, an infantry soldier who fought in Iraq and Afghanistan, working with his crew mates provides a similar camaraderie to what he experienced during his military service — only on a smaller scale.
"The leadership is a little different. It's more one-on-one," he said.
Vesce, a former Navy rescue swimmer who used to leap into the water from a helicopter, said he drew on his military experience all summer long.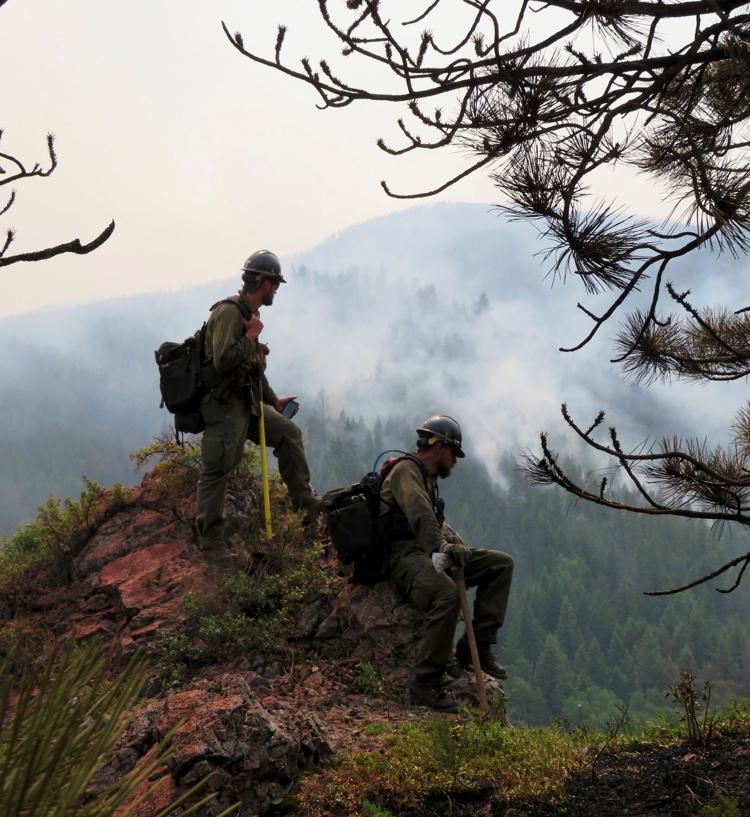 "It's just 'Get the job done.' You get an order and you go do it — while always looking at the safety aspect," he said. "We trusted Cody whenever he put us in a situation."
"For us," Vesce added, "it's a constant leaning on each other — making sure they hear that tree falling or they see that bear that wandered into camp."
"Flexibility is important," Colwell said. "You might work all day and somebody sees an opportunity to do some night burning (to reduce the fuel load), and everybody gets excited. You're tired, but you draw from your peers. Burning out at night is kind of fun."
Crew members were up every morning at 5 or 5:30, with most choosing to eat breakfast on their own or in small groups. But come dinnertime, Phillips said, all 20 firefighters ate together "as a crew" in order to debrief and to support one another.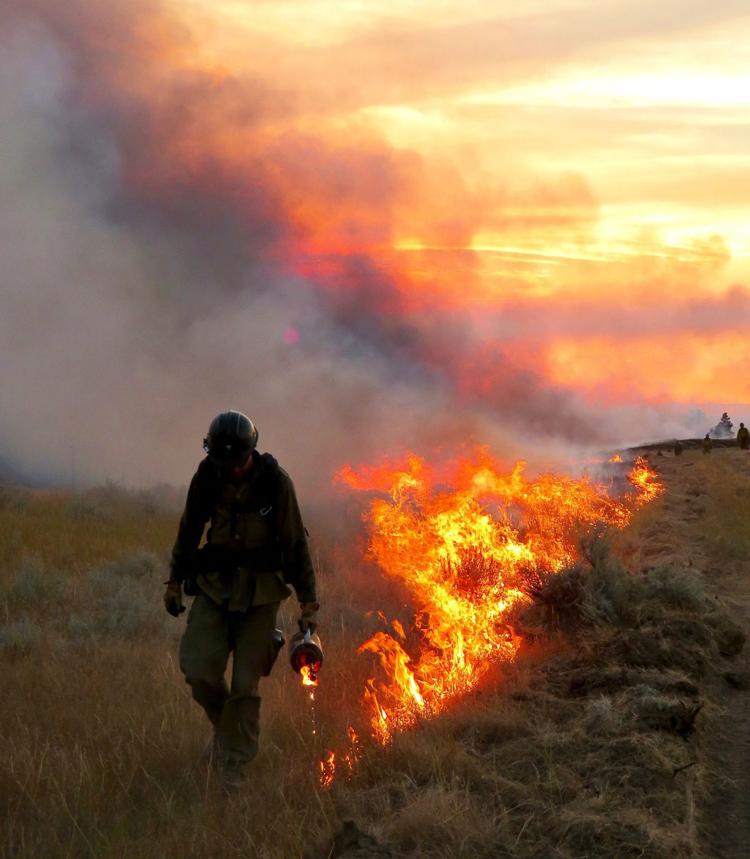 What's next?
The two veterans have divergent plans for their return home this weekend.
Colwell, an emergency medical technician who works in catastrophic response for the state of Virginia in Montgomery County, plans to add paramedic training to boost his career.
Vesce's wife is in the Air Force, and he plans to continue his online education through Penn State University. But before he resumes his studies, he'll spend most of October hunting with the help of his German shorthaired pointer, who was being trained even while Vesce was fighting fires.
"You look at an eight-hour-a-day job and it looks pretty easy right now," Vesce said with a laugh.
Cutting back overgrown vegetation, as some crew members were doing during their final week in Billings, is just about a walk in the park compared to their summertime labor.
"It's relaxing," Colwell said of the final week of work. "People say it's hard work, but you just have to go in with a chain saw and a can-do attitude."