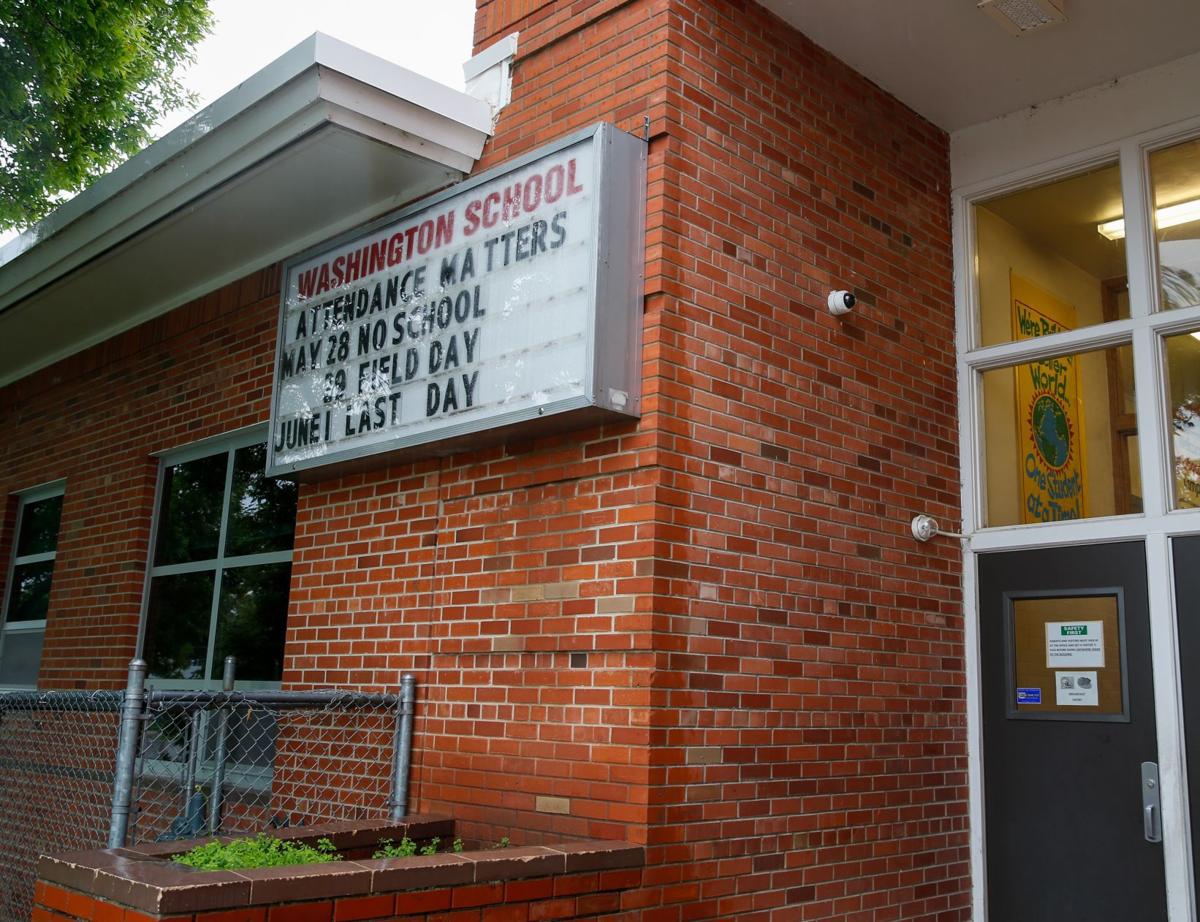 A third-grade student Tuesday brought a handgun to Washington Elementary School, School District 2 Superintendent Greg Upham said.
The student did not act violently, he said. The student apparently obtained the gun while in the care of a babysitter, and the student brought it to school in a backpack to show to friends. 
No one was hurt in relation to the incident.
"There was no violence or threats of any kind," he said. "It appears to be a poor use of judgement."
Numerous officers with the Billings Police Department responded to the school sometime between 2 p.m. and 2:30 p.m., according to BPD Lt. Brandon Wooley. 
When officers arrived, school staff had already confiscated the weapon, Wooley said. "The principal and other school staff had things pretty well under control."
Wooley, who also responded to the school, said he did not believe the student acted violently with the weapon. 
At least one student notified the school's principal, DeeDee Larsen. A school resource officer was notified and is investigating the situation. 
That officer then called the police department, Wooley said. 
"The school never went on lockdown, to my knowledge," Wooley said. 
When asked if the weapon was loaded, Wooley said that was a detail his agency was not yet ready to release. The incident remains under investigation. No arrests were made. 
Upham said parents in the student's class and others who came into contact with the gun were notified, and more parents will be notified through the district's robocall system. 
On Sept. 25, Billings police received a report of a boy walking around the Heights with a gun. 
Billings school policies prohibit anyone from bringing an unapproved firearm to a school:
"No student shall possess any firearm, without authorization, on school premises, on the way to and from school or school activities, or during intermission or recess, or any school function or activity. Violation of this provision shall result in discipline up to and including expulsion.
"The Superintendent shall develop a process to notify the criminal justice or juvenile delinquency system of any student who brings a firearm to school. The District will refer to law enforcement for immediate prosecution any person who possesses, carries, or stores a weapon in a school building or on school premises. In addition, the District will refer for possible prosecution a responsible adult of any minor violating this policy on grounds of allowing a minor to possess, carry or store a weapon in a school."
School shootings in 2018 supercharged the conversation about school safety — scenes of mass carnage from Parkland, Florida, and Santa Fe, Texa…
Get local news delivered to your inbox!
Subscribe to our Daily Headlines newsletter.