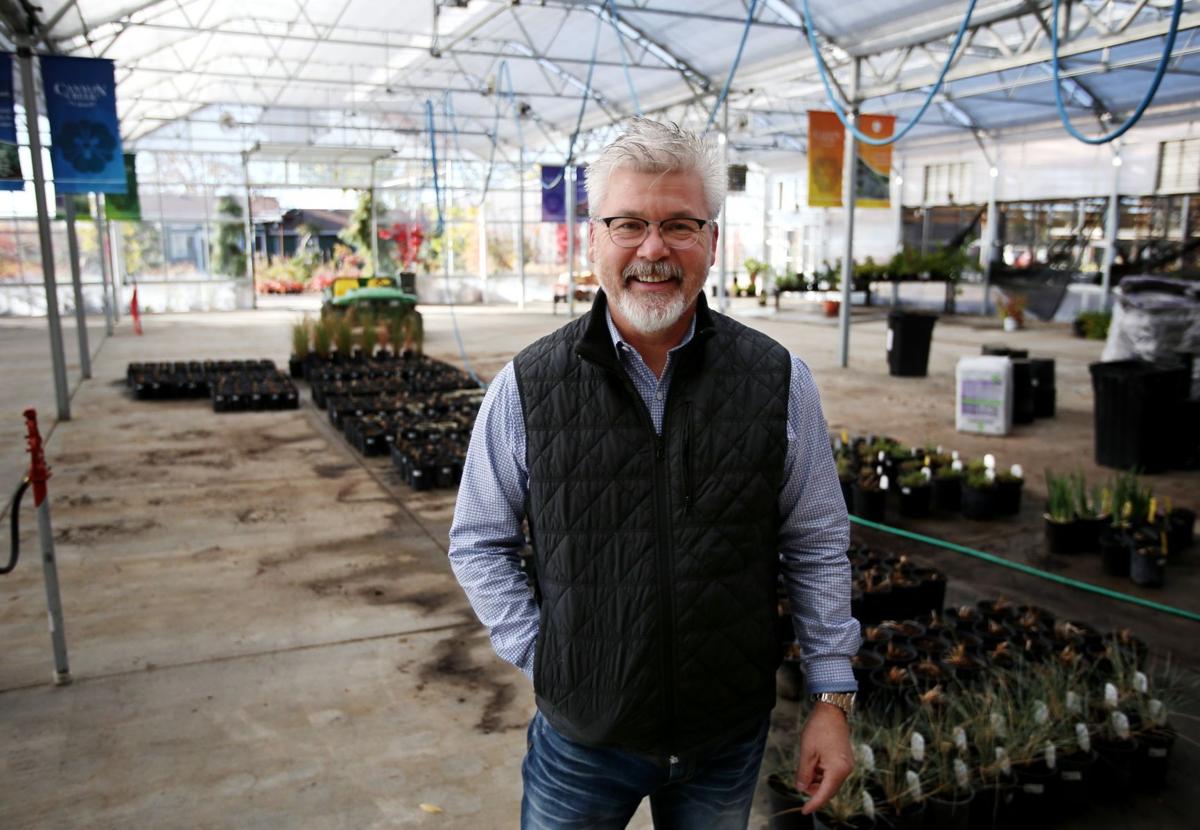 Thirsty Street Brewing Co., a downtown Billings microbrewery, will be moving to a new West End location in a partnership with Canyon Creek Nursery under a zoning plan approved Tuesday.
The Yellowstone County commission approved 3-0 a zone change request by Canyon Creek Nursery from agricultural open space to planned unit development with neighborhood commercial zoning.
The proposal, by Stacey Robinson, owner and agent for Canyon Creek Nursery, at 1730 S. 48th St. W., and also owner of Land Design Inc., drew strong support during a public hearing before commissioners. There was one opponent.
Robinson, who bought the site of the former A-1 Nursery two years ago and runs both the Canyon Creek Nursery and LDI, was looking to expand the nursery into a brewery and at developing agricultural land in the area of 48th Street West, south of Hesper Road.
And Thirsty Street's owners, Shea and Jill Dawson, were seeking to expand their operations, especially their sour beer brews. The Dawsons opened the downtown microbrewery two years ago.
Robinson and the Dawsons said they plan to open the new brewery and taproom this spring.
While the brewery and taproom will move, Thirsty Street, which has a beer and wine license, will turn its downtown location into a restaurant, Shea Dawson said.
Thirsty Street's sour beer is "far and away our most successful product" and sour beer is "a big trend" in the United States, Shea Dawson said. Sour beer is made with wild yeast and is aged in oak barrels from six months to three years, he said.
Moving to the Canyon Creek Nursery will give Thirsty Street space for more barrels and access to wild natural yeast, Shea Dawson said. The move also will create 10 more jobs and will double the revenue at both businesses, he added.
Jill Dawson said the project is a "unique and exciting opportunity" to tap into the growing interest in microbrews and to help make Billings a beer destination for visitors.
The brewery and taproom will be located in the existing nursery's greenhouse, which will be remodeled to accommodate the new business, Robinson said. A patio will be added as well.
The zone change will affect 8.7 acres of a 20-acre parcel and allow for a brewery and taproom at the site of the nursery. The planned unit development is a more restrictive and customized form of zoning, while neighborhood commercial is the most restrictive of commercial zoning.
The proposal initially was met with opposition from area residents whose concerns included changing a residential area to be more commercial — increased noise and traffic, decline in property values, and more crowds and vehicles needing parking.
The microbrewery and taproom have to comply with state regulations that limit its hours and the quantity of beer served per person.
The taproom has to stop serving at 8 p.m. and has to close by 9 p.m. There is a 48-ounce limit per person, and the microbrewery can serve only its products, Shea Dawson said. In addition, there will be no gaming, and drinking will be in designated places, he said.
Robinson said he was "taken aback" by the opposition at a September neighborhood meeting and has since tried to address the concerns, including hiring a study of property values, which indicated there would be economic growth. Parking also will be within the property.
For the residents nearest the project, Robinson said he will increase an earthen berm and plant more spruce trees as a noise and visual buffer.
The proposal also meets and addresses all of the 11 zoning criteria used to evaluate projects, Robinson said.
One of the criteria is whether the new zoning is in accordance with Yellowstone County's 2008 Growth Policy.
A planning staff analysis said the zone change would allow for overall zoning that is "consistent and should remain consistent with the adjacent neighborhood character."
The proposed zoning, the analysis continued, will allow additional uses on the property that "take advantage of the existing development and its connection to agricultural uses."
The surrounding area is a mix of agricultural uses and low-density residential subdivisions.
Zoning Coordinator Nicole Cromwell, who presented the proposed zone change to the commission, said the planning staff found the proposal was compatible and conformed to the county's growth policy and recommended approval.
The county zoning commission held a public hearing on Dec. 11 and voted 2-2 on a motion to approve the project. The tie vote meant the zoning commission had no recommendation for county commissioners, Cromwell said.
The proposal had strong support at the commissioners' public hearing.
Al Blain, co-owner with his brother Gary, of Billings Flying Service, a helicopter service, has worked with Robinson and said that Robinson will have "a first-class facility."
Gary Blain also supported the zone change, saying the project, along with schools and amenities like bike trails, is what makes the Billings community attractive to job seekers.
The Blains, who went through a controversial county zone change when they moved and expanded their business to a new location next to the Billings Logan International Airport, have added 75 more jobs with their expansion, Gary Blain said.
Patrick Landry, who said he's in the 21-to-35-year-old demographic, a student and has a job with the Dawsons, said a taproom is more of a cultural meeting place, not a bar.
Kristi Drake, executive director of Billings TrailNet, said, "I'm so for this. It's a no-brainer to me." She called Robinson "a classy operator" and the project will enhance Billings and its economy.
Clint Peck, owner of Yellowstone Cellars and Winery, also backed the proposal, calling it an "absolutely good addition" to the community.
Big Sky Economic Development Director Steve Arveschoug also spoke in favor of the project, saying the agency's small business development center worked with the Dawsons in 2015 to help them launch Thirsty Street. He called the Dawsons "a very good team" and that both Thirsty Street and Canyon Creek Nursery are successful businesses.
The microbrewery sector attracts tourists, Arveschoug said.
The only opposition came from Rick Larson, who has lived in the area for 20 years. "It's hard to say no. Everything they've done has been fantastic," he said.
The project will change the usage of area, which is mostly residential, and affect the local residents, Larson said.
Despite his opposition, Larson said he'll probably go have a beer.
"I wish them all the luck in the world, whatever you decide," he told commissioners.
Get local news delivered to your inbox!
Subscribe to our Daily Headlines newsletter.