Local law enforcement officers were volunteering as restaurant staff Tuesday for the Tip-A-Cop fundraiser at MacKenzie River Pizza.
All tips to the volunteer servers go directly to Special Olympics Montana athletes, according to a press release from Deputy Chief Chris Evans, of Montana Probation and Parole.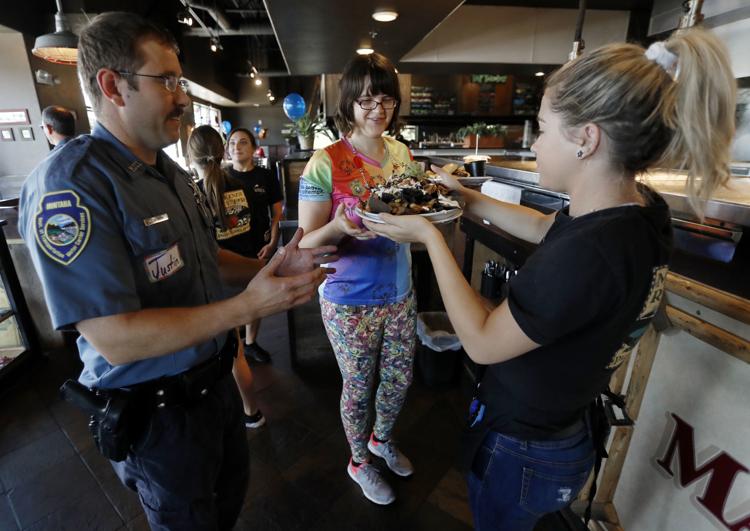 The fundraiser ran from 11 a.m. to 10 p.m. at both Billings locations of McKenzie River Pizza: 405 Main St. in the Heights and 3025 Grand Ave. on the West End.
Participating law enforcement agencies were: Montana Probation and Parole, Yellowstone County Sheriff's Office and Detention Facility, Montana Motor Carrier Services, Montana Highway Patrol, Army National Guard, and the Montana Women's Prison.
Nearly $140,000 has been raised for Special Olympics since the first Tip-A-Cop event was held at a McKenzie River Pizza shop in Whitefish in 2011, according to a press release from Special Olympics Montana.
Special Olympics, a nonprofit, provides sports training and athletic competition to more than 2,000 people with intellectual disabilities in Montana.