Too many of Ahnna Barnett's kindergarten students were arriving at Orchard Elementary not yet equipped to make it through a school day, much less to learn. Many struggled to follow basic instructions. Social tasks like sharing resulted in too many screechy fights. Some kids weren't fully potty-trained. 
Barnett felt like she spent the first six weeks of the school year simply preparing many kids to learn before they could get to ABCs and 123s.
"They're coming in not able to socialize as well as the other kids," she said. "Sharing is difficult for them, they're very impulsive. If there's a disagreement, the first thing they want to do is whack the other kid, or argue or scream or fight."  
Kids from poor families across the country are less likely to have reading or math skills at grade level, even in kindergarten, and they're more likely to be disciplined in school. They're also less likely to attend a preschool that can help them building academic and behavioral skills. And those gaps are likely to haunt them through high school. 
"You're almost a full year behind," coming into kindergarten, Barnett said. "You may grow, and you may be making a year's growth.
"But it's not good enough."
The vast majority of Barnett's students at Orchard, a school that serves a large proportion of students from poor families, had no formal preschool, and many had little interaction with their peers.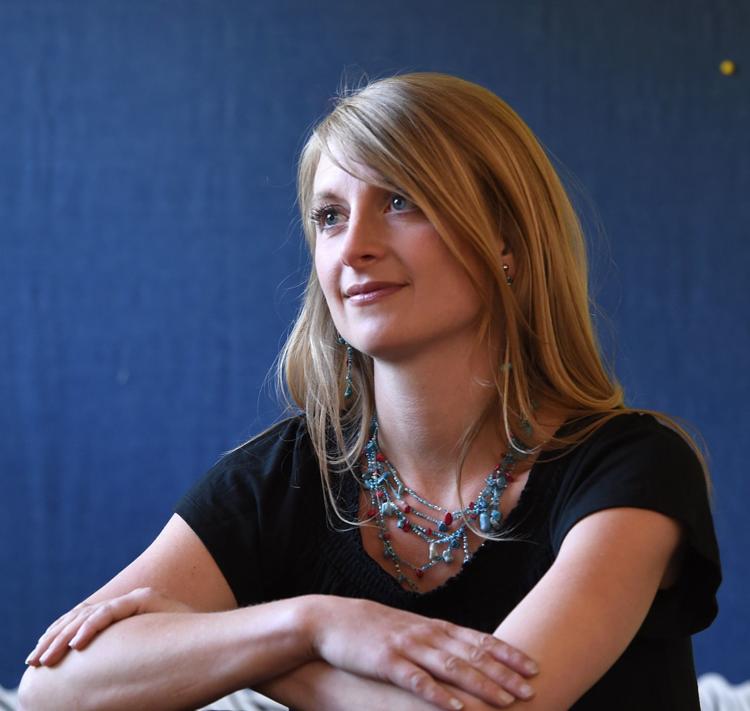 So two years ago, Barnett found herself knocking doors, distributing fliers to parents for a kindergarten jump start program — six weeks of half-day, preschool-lite during the summer that she hoped could help bridge achievement gaps. 
It was a volunteer-driven, shoestring thing. Paul Asleson, then a kindergarten teacher at Newman Elementary, joined her to help. He viewed the program as addressing an equity issue — that kids from poor families clustered in poor neighborhoods are more likely to have poor academic outcomes.
"There are kindergartners in Billings that walk into school and are reading books already. There are kindergartners in Billings that walk into school and can't identify a single word on a page," he said. "Everyone's coming in on a different playing field."
About 16 kids showed up the first summer, most bound for Orchard, but a handful from other elementary schools. A few didn't stick, and a few added in late. There wasn't a formal curriculum, but it was a chance for students to get used to interacting with their peers and to learn the routine of a school day.
Teachers got an early look at students who might need extra help and a head start on trying to get it for them during the school year. 
In year two, a School District 2 grant writer found some funding for the program. Barnett and Asleson added more structure to the program, analyzing the kindergarten curriculum and bringing in early elements. They created assessments modeled off ones the school district uses for early grades. And they built anecdotal behavioral reports to deliver to school principals. 
You have free articles remaining.
A few more kids showed up during the program's second year, too.
Armed with a year's experience, more resources, and a planned curriculum, they got through 25 instructional days in six weeks. 
Barnett and Asleson assessed kids early in the summer program, midway, and at the end. They showed progress. Not everything-is-fixed progress, but gaps narrowed. 
"Not every kiddo leaves and is just doing amazing," Barnett said. "There's no way we can get a year's worth of growth into them in six weeks ... (But some kids) are kind of leaders during the school year for other kids."
The teachers and administrators kept tabs on kids in the program, and noticed that assessment score improvements stuck; kids continued building off the progress they made in the summer.
Orchard isn't the only school in the district that serves poor neighborhoods. Almost three out of four kids at several elementary schools are considered low-income students; Ponderosa and Newman on the South Side; McKinley near North Park; Washington and Broadwater west of Downtown; Bench in the western Heights.
Every school in the district serves at least some poor students. And even students who already had preschool, who can write their names and spout numbers and sentences, could benefit from early exposure to their school buildings and routine. 
Barnett also felt like the jump-start program helped parents connect better with schools. 
"I think it helps really bridge that gap that we find between families and our school. This way, it's a way for them to get used to us as teachers, and our classrooms," she said. 
She also didn't point fingers at parents about lack of school readiness. 
"These parents are hardworking people, and they're doing the best they can," she said. 
District administrators have expressed interest in expanding a preschool-lite summer program. But there's a long list of educational initiatives that fit into the "would be great to have" category. 
The biggest gatekeeper to that list? Money.