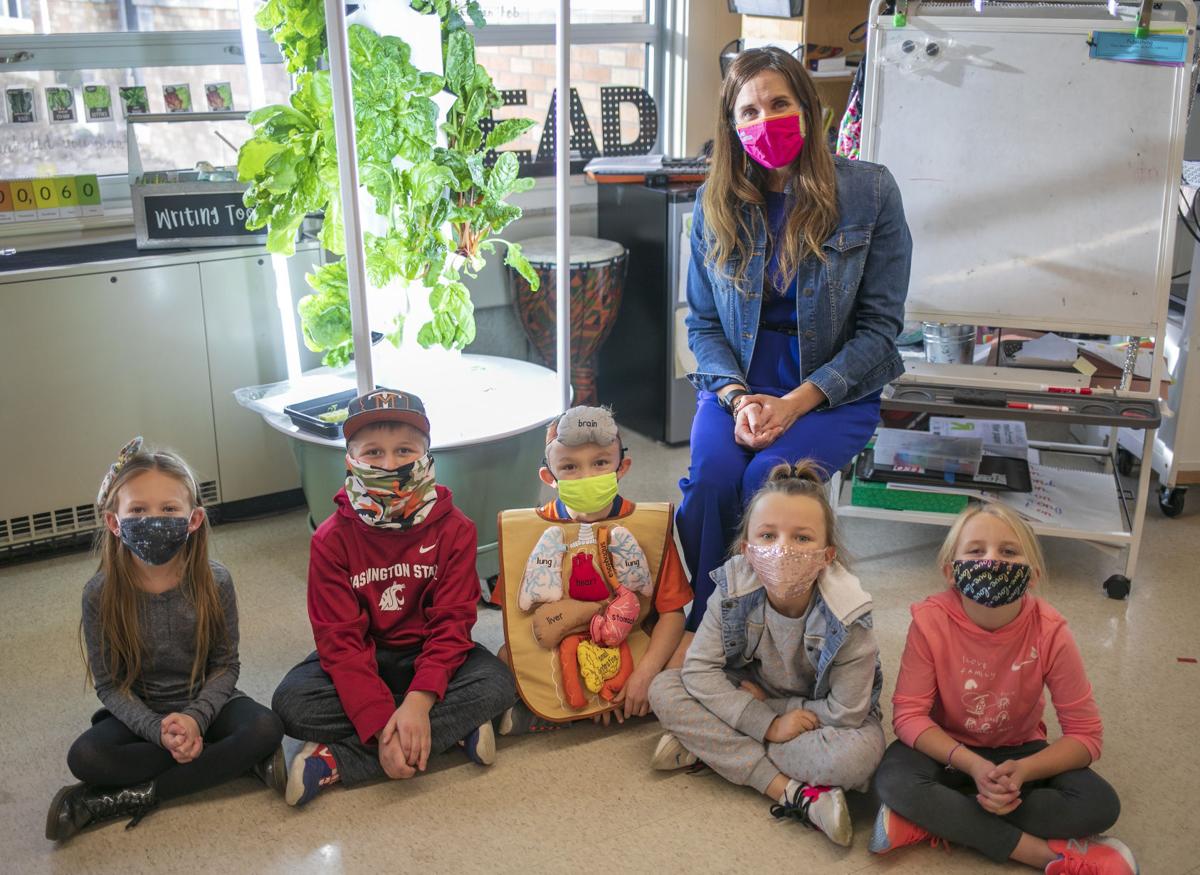 Snack time is a lot different in Kerra Olson's first-grade classroom at Boulder Elementary. 
Instead of procuring food from a shiny wrapper, snacks typically consist of fresh fruits or vegetables. Sometimes they're made with food literally grown in the classroom, which students help nurture and harvest, making nutrition a tangible lesson that they see evolve with their own eyes.   
That process imparts lessons that a worksheet can't. 
"It has to live in their heart and in their brain," Olson said. "I feel like they're really starting to get thinking about, where does there food come from?"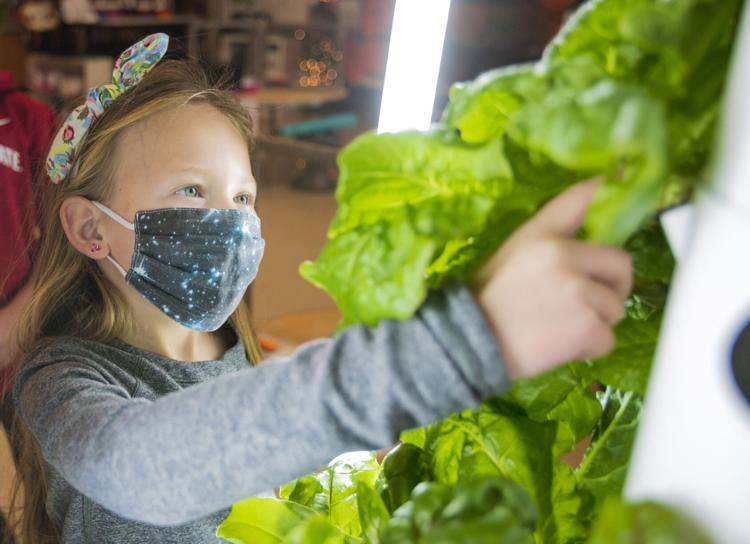 Olson was awarded the School Health Champion Award from Billings Action for Healthy Kids for her efforts, which include maintaining a tower garden in her classroom and participating in a "harvest of the month" curriculum. 
Pens, not pencils
Ten years ago, Olson had seven students in her class with food allergies severe enough that they needed EpiPens nearby. 
"I said OK, I'm going to fruits and veggies everyday," she said. 
That idea germinated and grew, becoming a staple of not just helping kids build healthy eating habits but helping them build critical thinking skills. 
She began planting the tower garden, which she purchased with a grant from the Education Foundation for Billings Public Schools. Rainbow chard, kale, and basil are growing this year.  
For elementary students, especially the youngest, concepts like nutrition can be difficult to truly understand. It's not just about memorizing facts; it requires a more nuanced understanding of long-term consequences of actions and understanding of how food is created. 
With gardening, Olson's students learn how vegetables grow and what can affect that; they move plants into and out of sunlight, water them less and more, and try different varieties.
"You have to be patient and try some things," Olson said.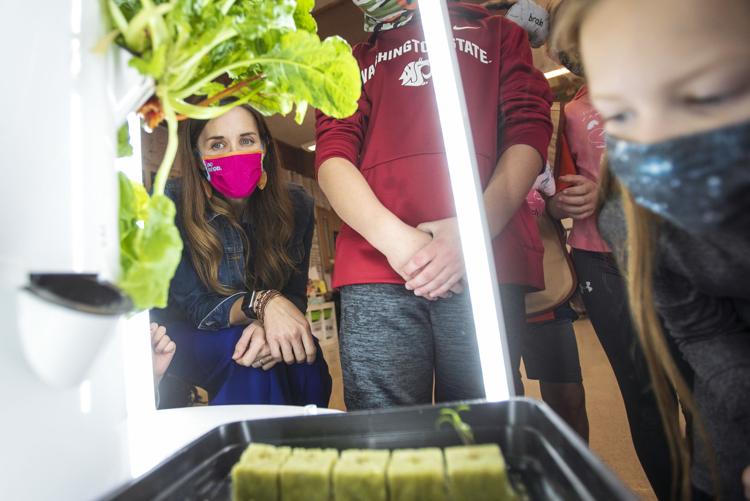 Kids learn to ask questions about what works and what doesn't, and it can spill over into their other food choices. 
"Kids ask, Why aren't we having Goldfish?" Olson said, referring to the ubiquitous fish-shaped cheese crackers. Instead of getting a very-adult answer, Olson can couch her reply in their work with the garden. 
Most of the ingredients on a box of the crackers are tongue twisters for first graders, but Olson starts with the slogan — "made with smiles."
Does that make sense, with what the students have learned about how plants grow and are used as food?
(Not in the experience of most plant-killing grown-ups). 
The Harvest of the Month materials help bolster the hands-on lessons. The Montana State University program focuses on Montana-grown foods; for example, November's theme is winter squash.
Classrooms prepare meals with each month's food; Brassica, a family of cabbage-like plants, proved a challenge, but Olson's students enjoyed using it in almond milk smoothies. 
She also uses more common foods; her students studied apples and tried a new variety each week during October, and she showed them how to make applesauce — and that plastic cups with foil covers don't grow out of the ground.
The Harvest of the Month program is pitched as the first step toward creating a farm-to-school program. 
Olson's garden has done that one better.