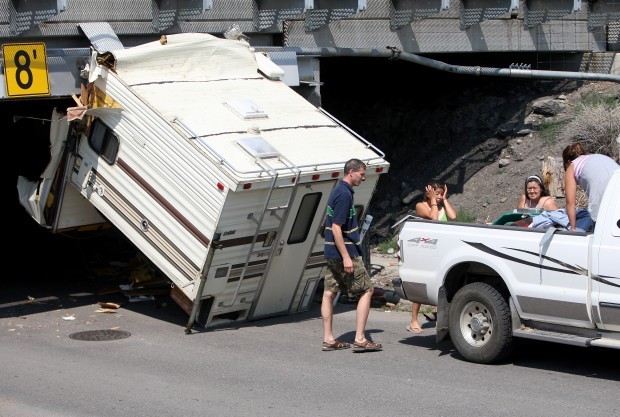 No injuries were reported but traffic was briefly shut down after a camper in the bed of a pickup truck hit a downtown underpass this afternoon.
Shortly before 2 p.m., Leo Cummings, 58, was driving a 1999 Ford pickup northbound on North 21st Street when he attempted to drive through a railroad underpass between Montana and Minnesota avenues, Billings Police Sgt. Neil Lawrence said.
A camper in the bed of the pickup was too tall and struck the bottom of the underpass, shearing it from the truck as it passed through. The underpass has an 8-foot clearance.
Cummings, from Newtown, N.D., was not issued any citations in the crash, Lawrence said.
The underpass was not damaged and traffic was flowing smoothly again by 3 p.m.