With 12 hours to go before President Donald Trump took the stage at the Rimrock Auto Arena, about two dozen die-hard supporters were already waiting in line as dawn broke Thursday over Billings.
Several of the early birds said they had been waiting overnight in the arena parking lot after driving from as far away as Minnesota and Washington.
Stephanie Bishop, a 45-year-old municipal government employee from Spokane, said she wasn't taking any chances after waiting in line for nine hours at Trump's July 5 rally in Great Falls, only to be denied a seat at the sold-out Four Seasons Arena.
"I love Donald Trump. I just think he's amazing," Bishop said. "I'm just interested in the energy he generates, just to see it up front."
Other early comers were veterans of the president's famously raucous rallies. Bounding energetically throughout the line and hollering encouragement to many of his fellow rally-goers, Randal Thom of Lakefield, Minnesota, was highly visible in his red, white and blue cowboy hat. This will be his 39th Trump event, and the 58-year-old has become a consistent presence in local newspaper stories and television broadcasts reporting the president's rallies throughout the Midwest.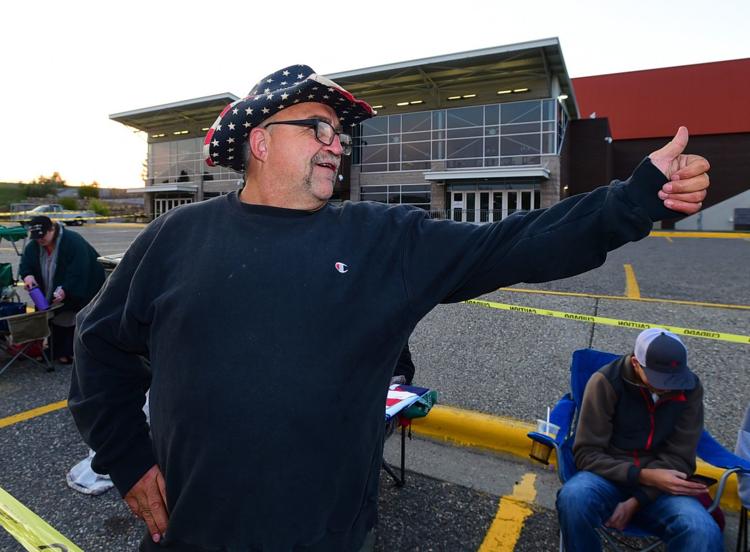 "By the end of the night, when we come out of that rally, we'll be friends for life," Thom said of the others gathered in front of the arena. "We have to fire him back up to refuel him, to let him know that yes, we love him, we stand with him."
By 8 a.m., many Trump supporters from Billings, Park City, Bridger and other nearby areas had joined the line.
Park City cousins Monte and Ben Shorten arrived early to see a commander in chief they believe has already lived up to his campaign promise to focus on strengthening the economy. Monte, 49, said he's seen the effect of Trump's economic agenda firsthand as a heavy-equipment truck driver.
"All of a sudden, we've been busier since he's been in office," he said.
Ben, a 38-year-old business owner, agreed, but noted he's not entirely sold on one of the president's signature achievements, a package of federal tax cuts passed last year.
"I'm waiting for tax season to see how it turns out for small businesses," he said. "I'm not sure, but I'm waiting to see."
But aside from some mild critiques of Trump's first 21 months in office, most of those in line had nothing but praise for him.
You have free articles remaining.
Keep reading for FREE!
Enjoy more articles by signing up or logging in. No credit card required.
"I moved up here to get away from the Mexican influx we had, from the crime and the gangs," said Deb Watson, a Billings resident of 22 years who previously lived in Mesa, Arizona.
Immigration is her number-one concern, Watson said, and Trump's continued push to build a wall along the southern U.S. border and his efforts to phase out the Deferred Action for Childhood Arrivals, former president Barack Obama's immigration policy commonly known as DACA, have already secured her vote for 2020.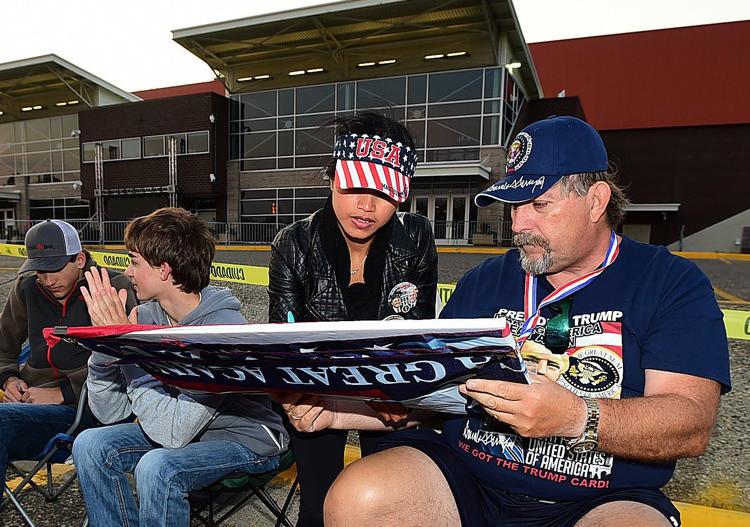 Laurel resident Rick Utgaard, 61, said he's proud to support the president, singling out Trump's work to strike better trade deals though tariffs as one of his chief accomplishments.
"I think both parties are corrupt as hell," he said. "So far, I love everything he's done."
Utgaard allowed that Trump's rhetoric sometimes sounds "like he's on an eighth-grade or fifth-grade level," but said he's still produced a roaring economy that doesn't get a fair shake from the media. Asked whether he feels the president is untruthful at times, he brought up Trump's well-publicized financial relationship with porn actress Stormy Daniels, who Trump initially claimed he had no knowledge of paying hush money before ultimately admitting to reimbursing his lawyer for the expense.
"It's business," Utgaard said. "He has to say things that aren't necessarily true, in politics."
He added, "I don't know anyone who voted for Trump that didn't think he had a bunch of affairs with different women. But that's not why we voted for him."
Metra officials anticipate as many as 10,000 people will attend the event, where the president is expected to campaign for State Auditor Matt Rosendale, the Republican seeking to unseat Sen. Jon Tester, D-Mont., this fall. Trump is scheduled to speak at 7 p.m.
---
Photos: President Trump visits Billings
Air Force One lands in Billings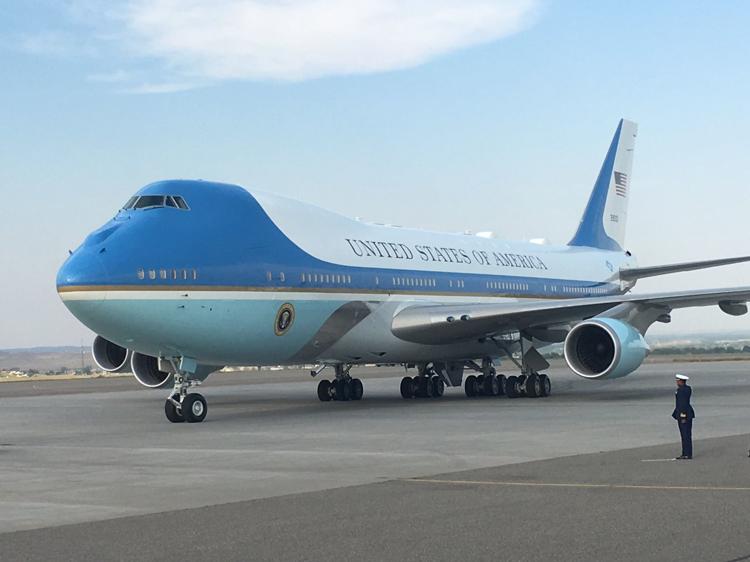 President Trump visits Billings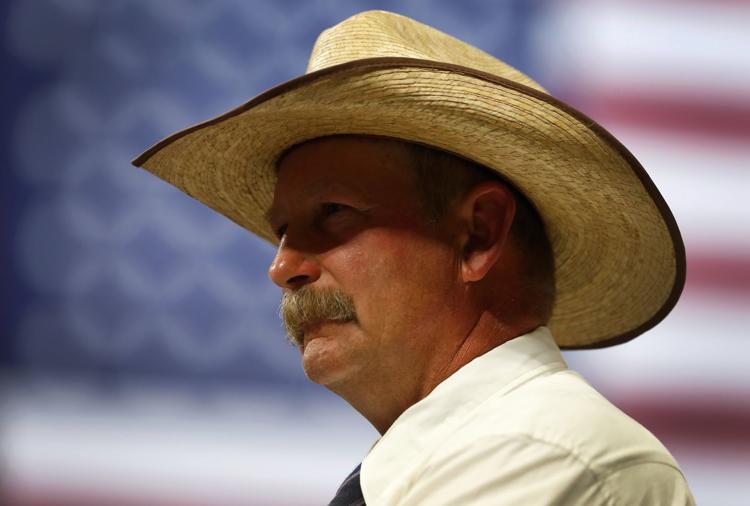 President Trump visits Billings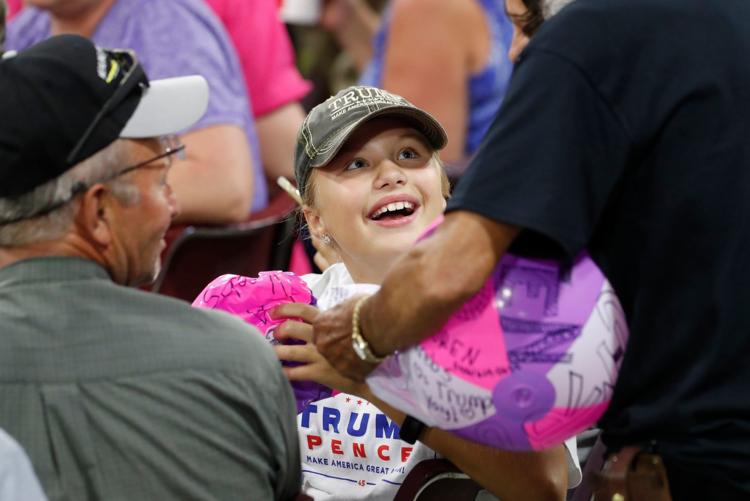 President Trump visits Billings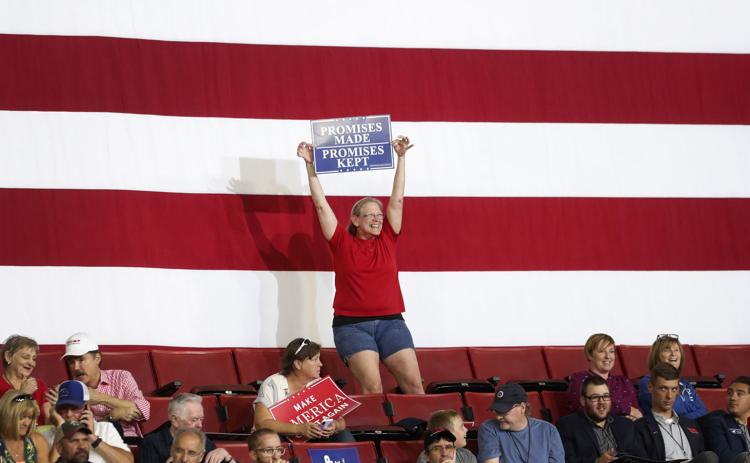 President Trump visits Billings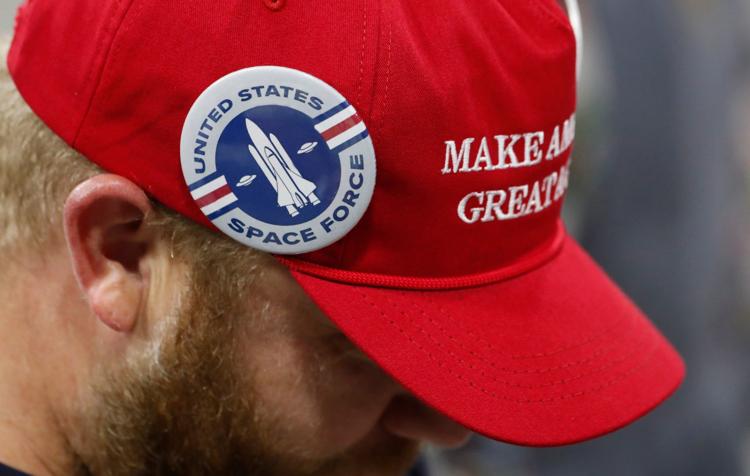 White House Chief of Staff John Kelly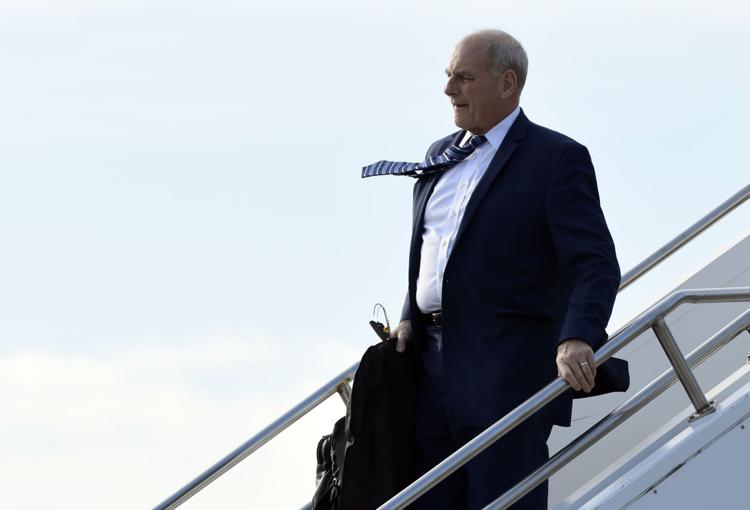 President Donald Trump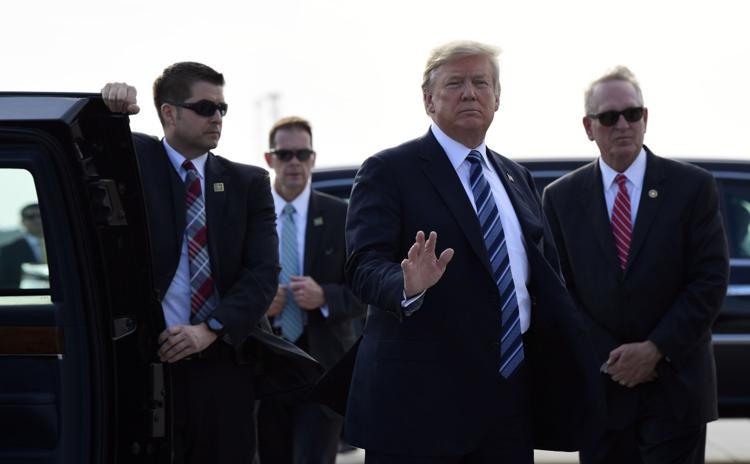 Trump, Daines, Gianforte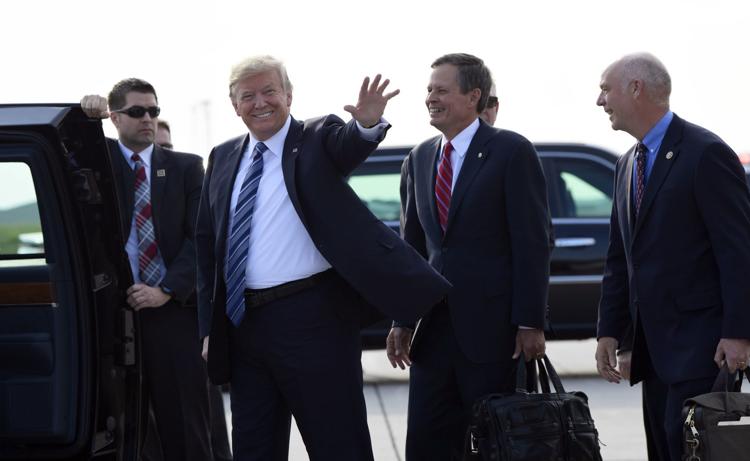 Trump walks off Air Force One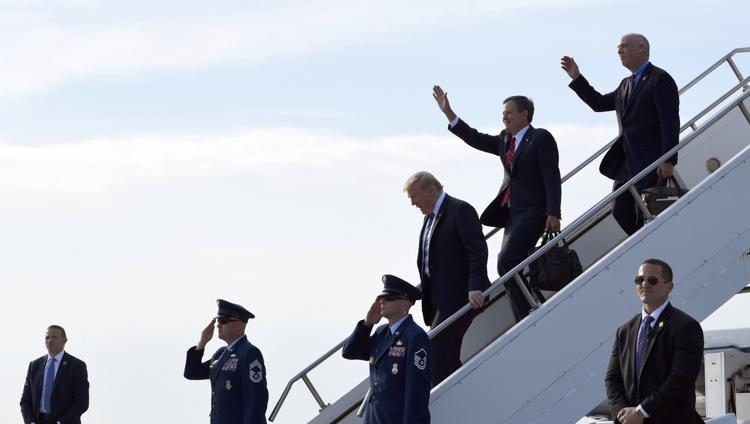 Daines, Gianforte, Trump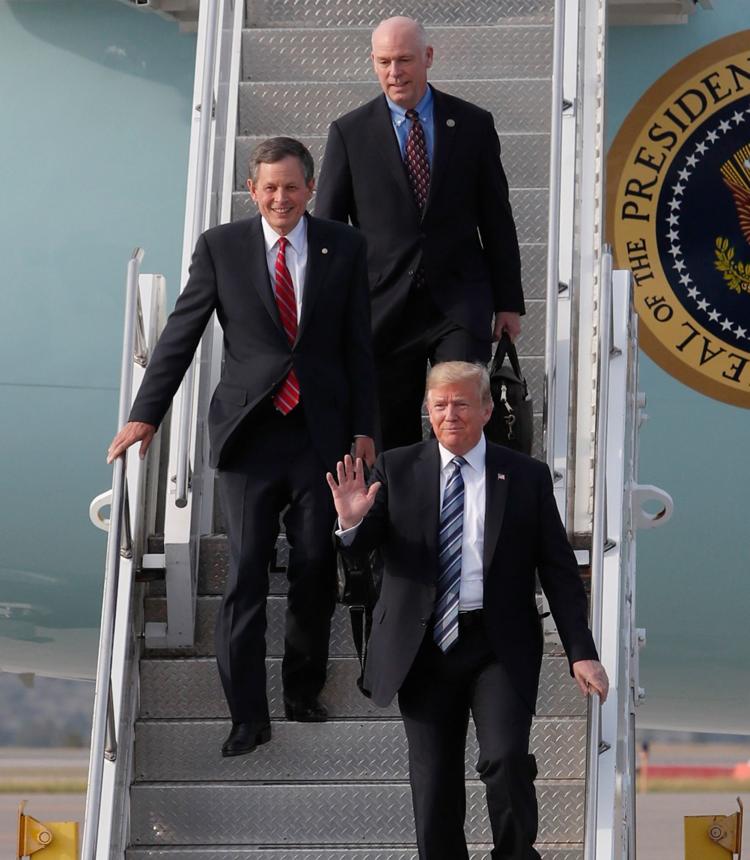 President Donald Trump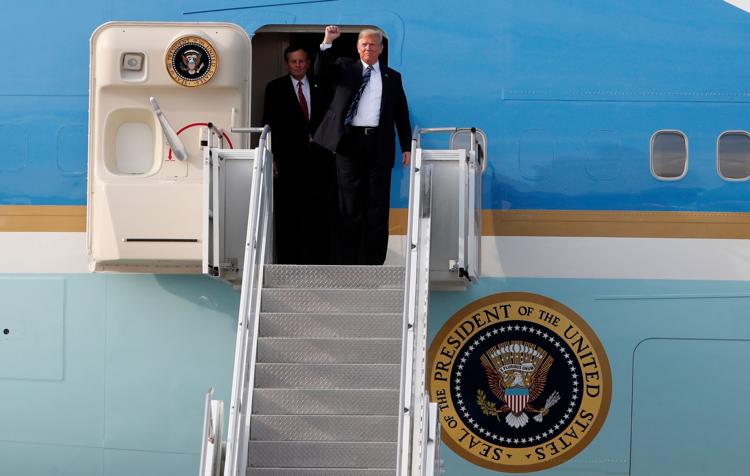 Air Force One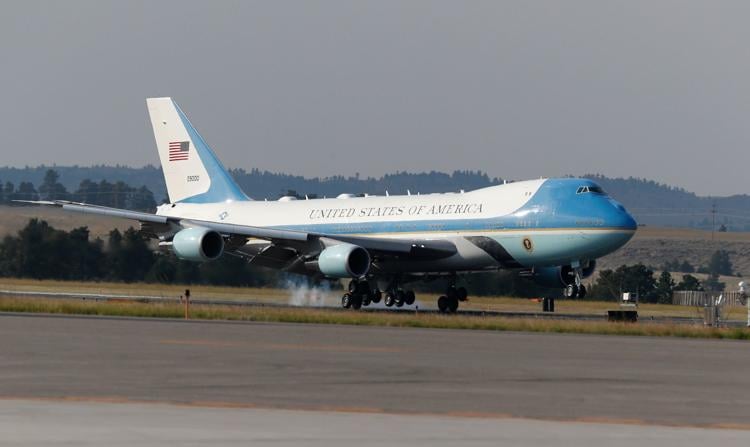 Air Force One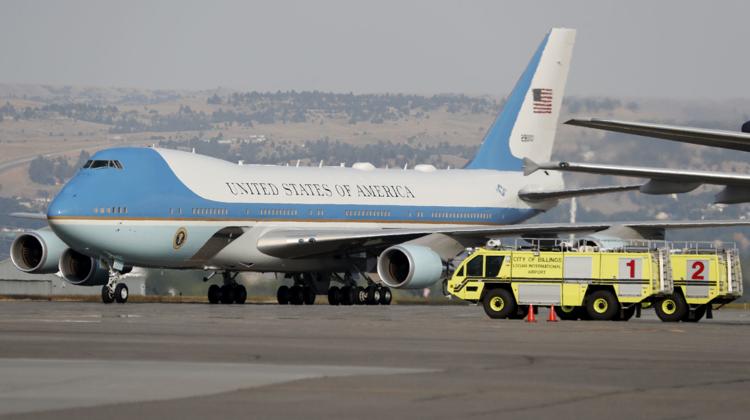 President Donald Trump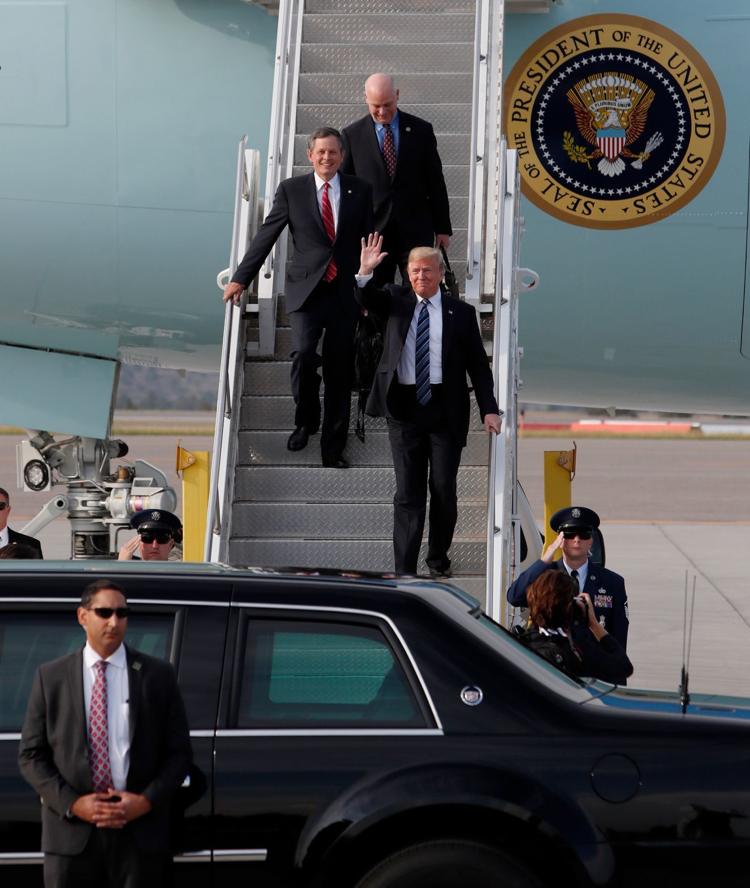 Mark Poynter and his son Wesley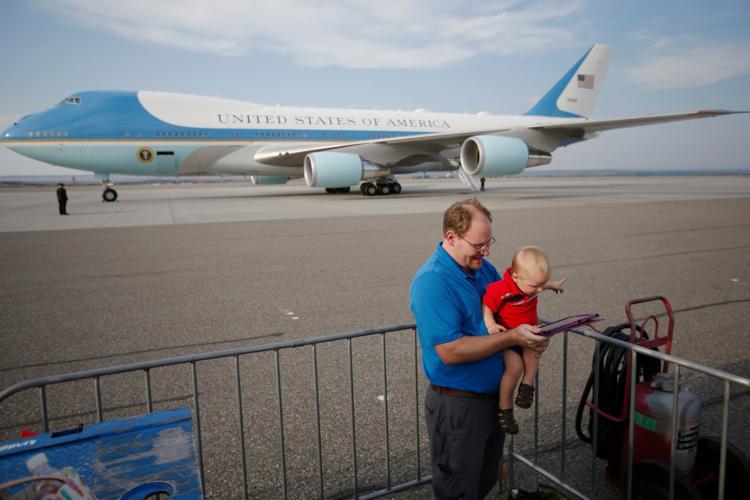 Air Force One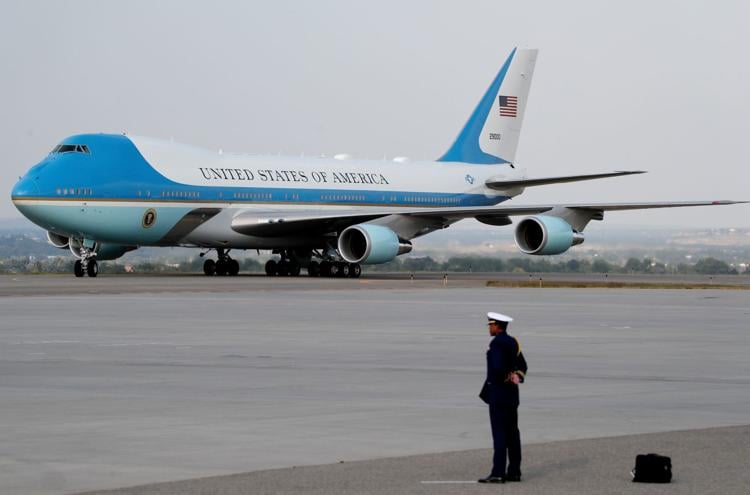 President Donald Trump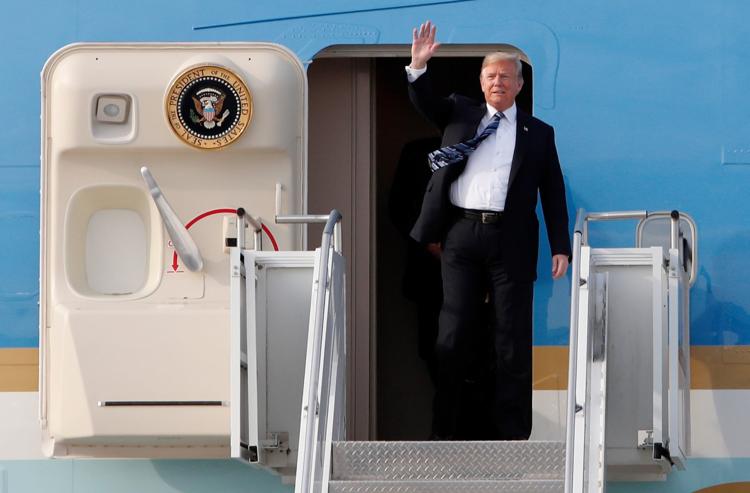 U.S. Rep. Greg Gianforte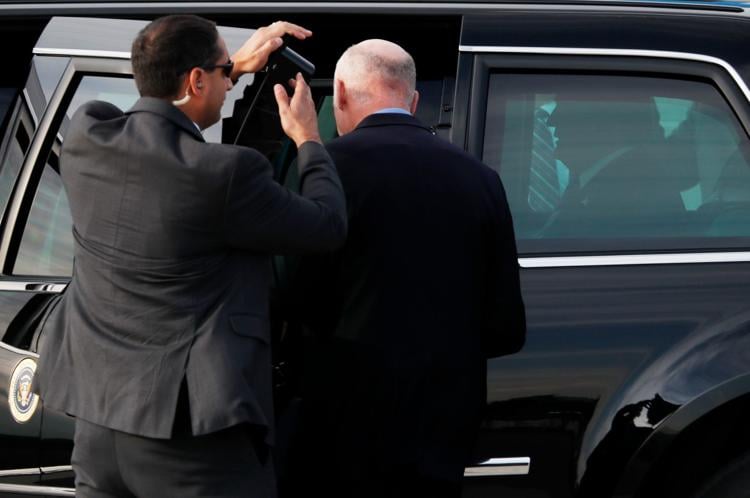 U.S. Sen. Steve Daines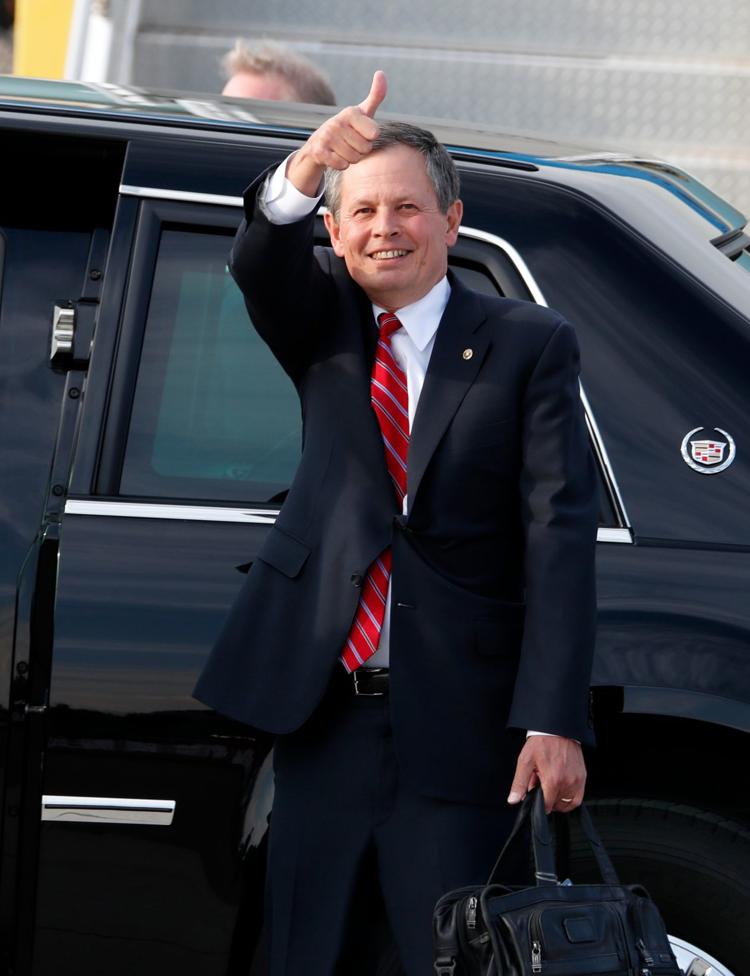 Air Force One
Trump, Fox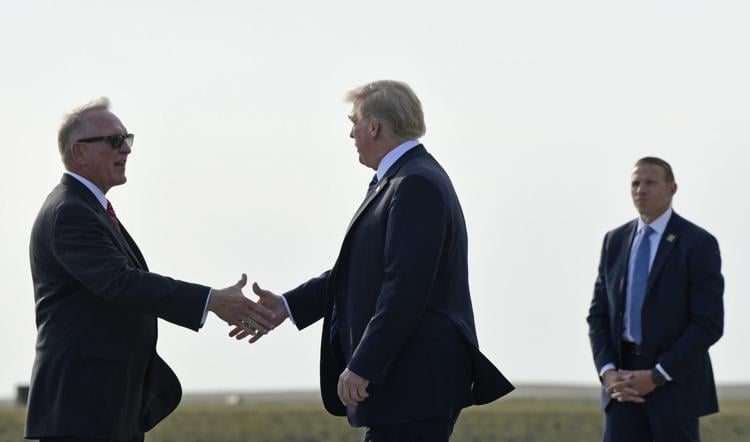 White House Chief of Staff John Kelly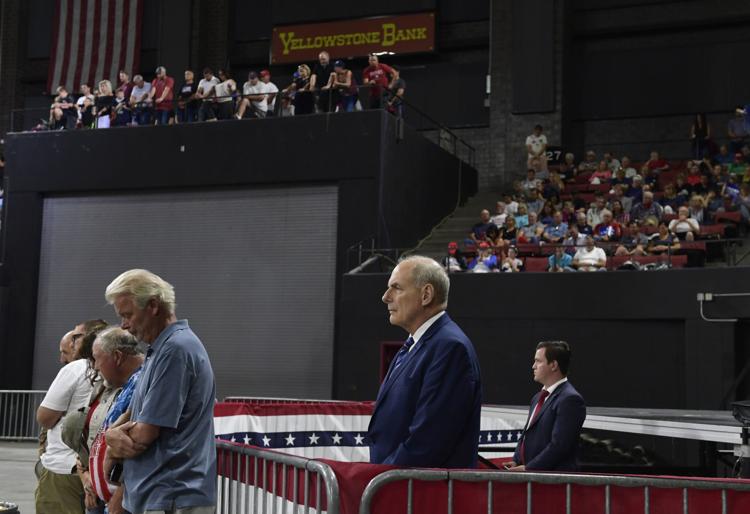 White House Chief of Staff John Kelly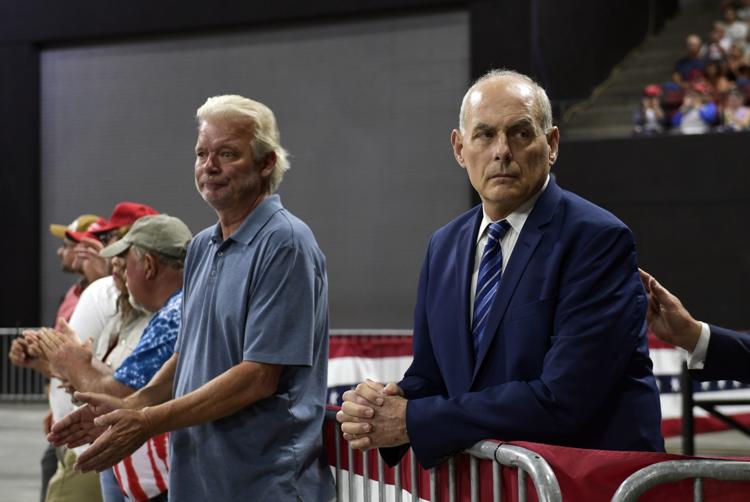 Trump Motorcade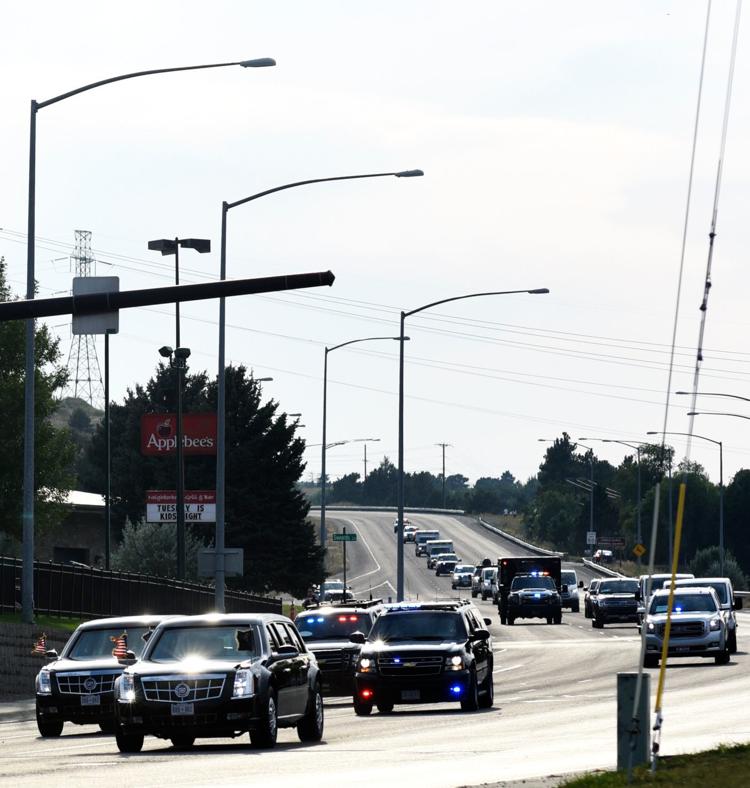 Trump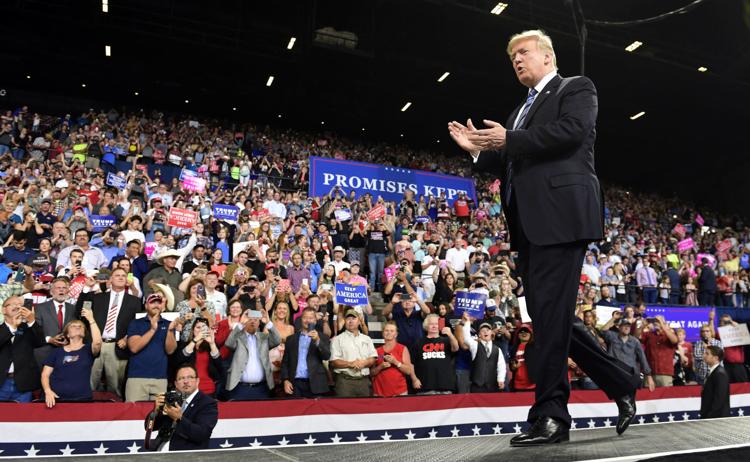 Trump
Trump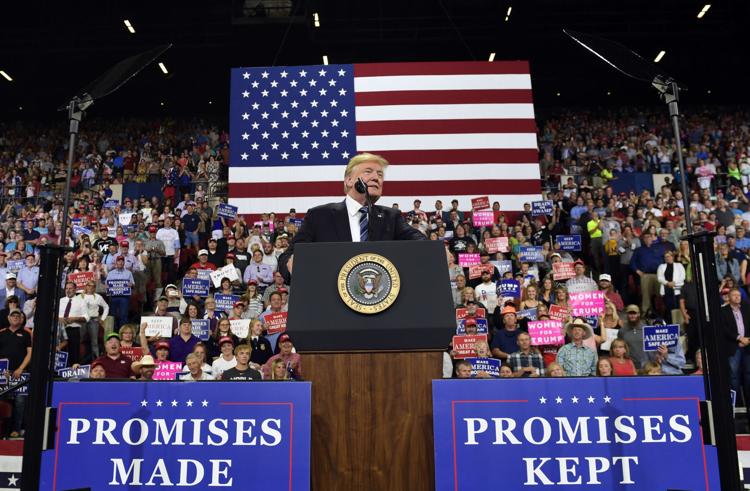 Trump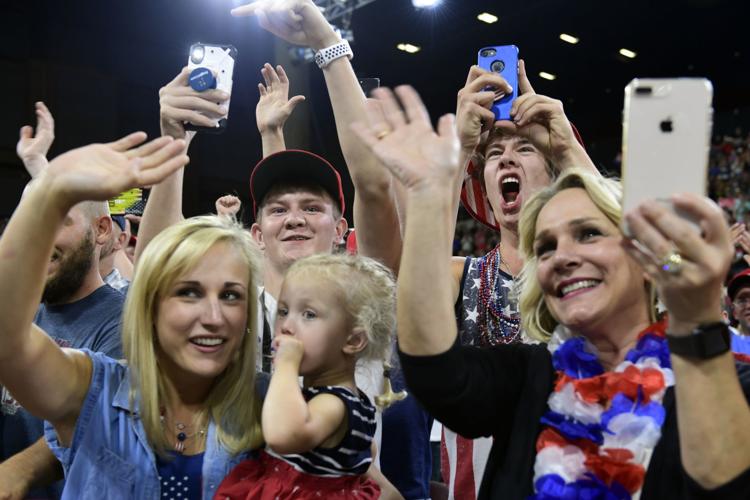 Trump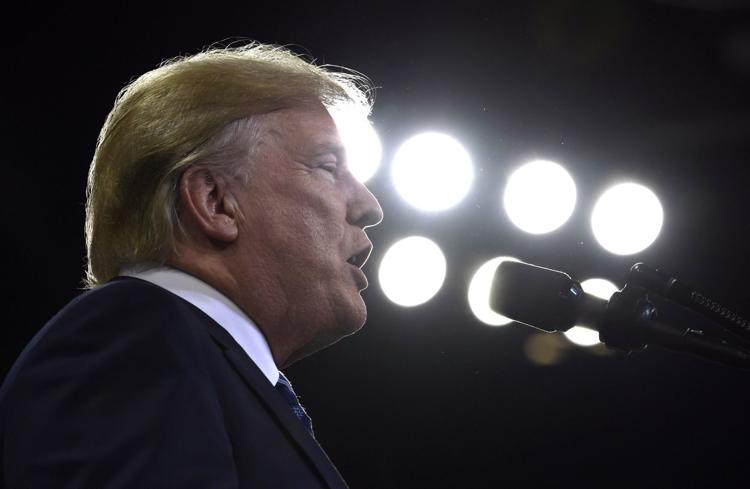 Trump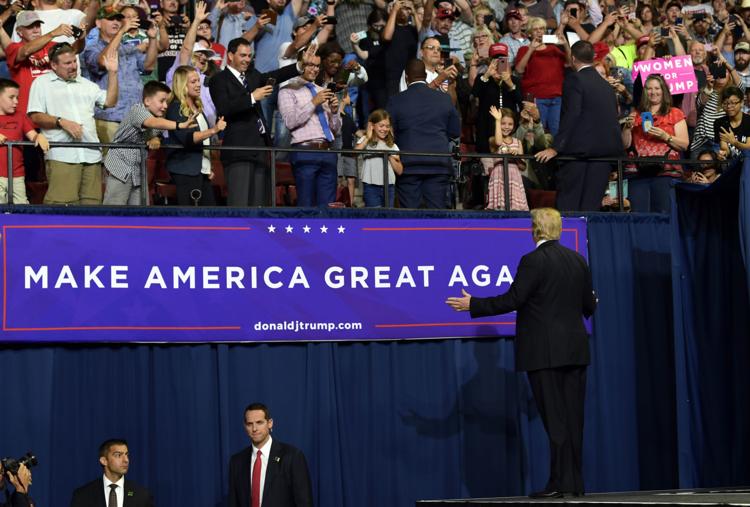 Trump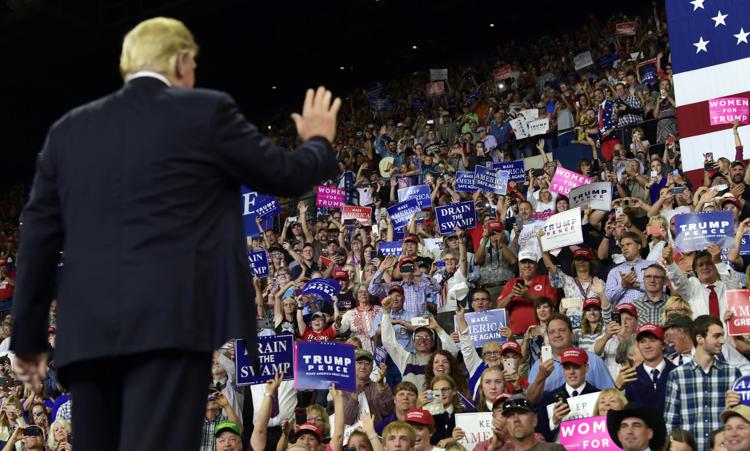 President Trump visits Billings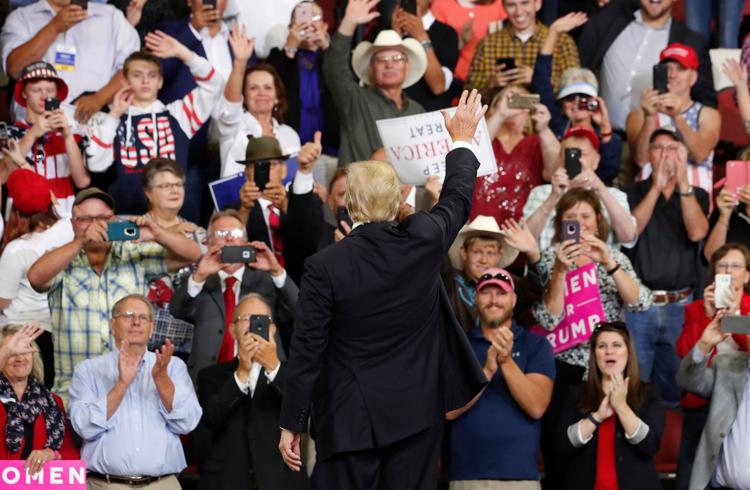 President Trump visits Billings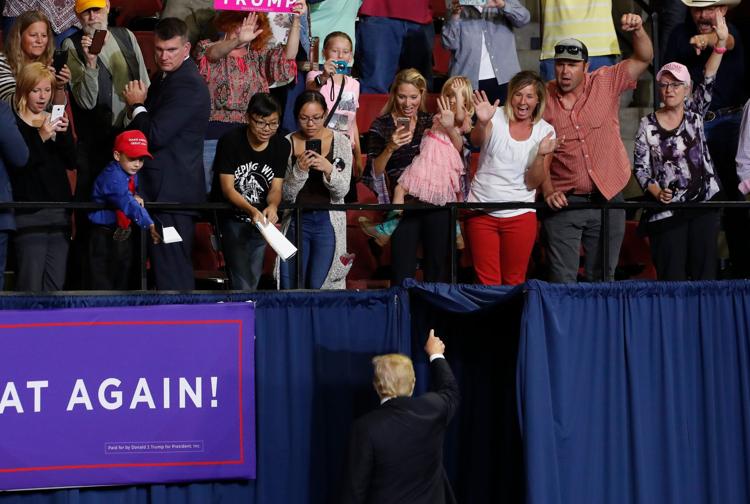 President Trump visits Billings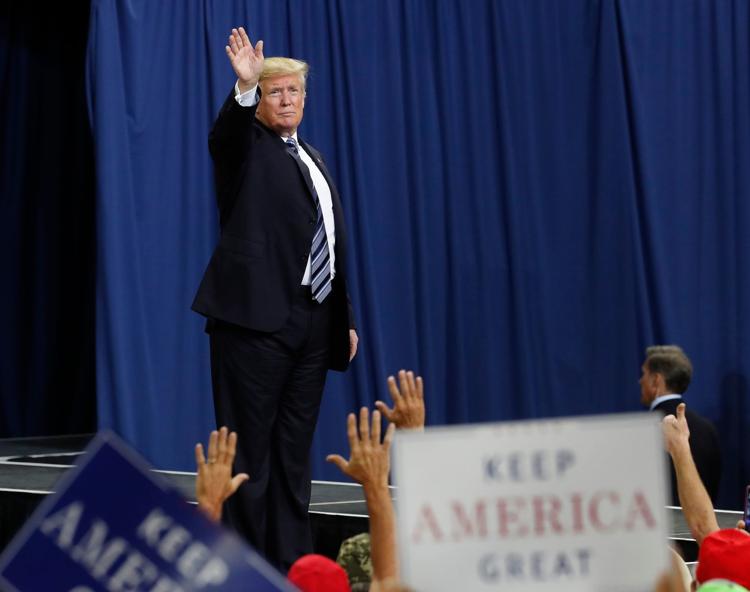 President Trump visits Billings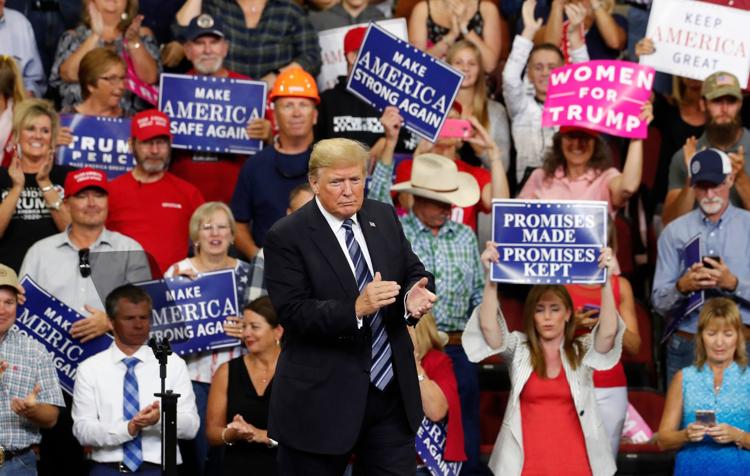 President Trump visits Billings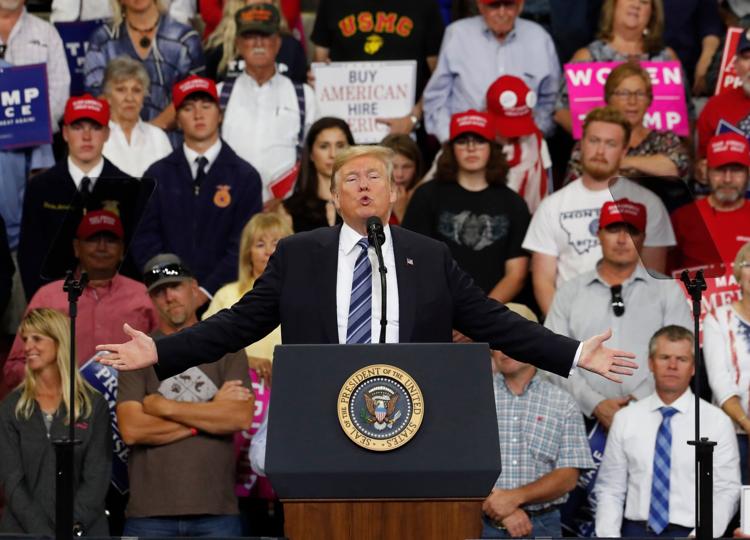 President Trump visits Billings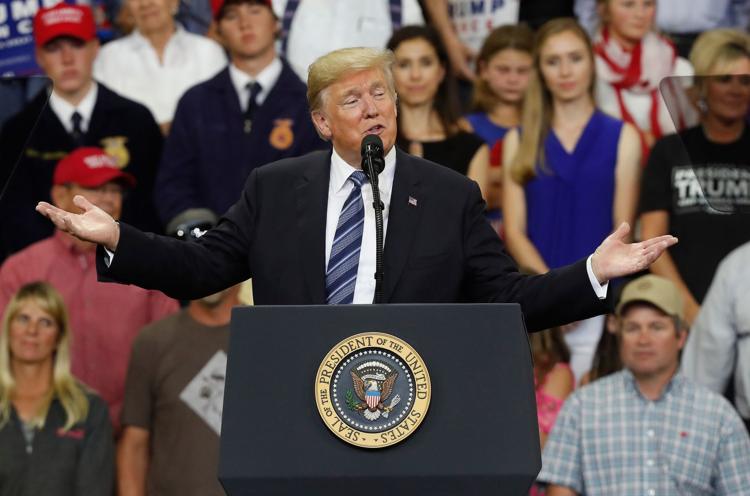 President Trump visits Billings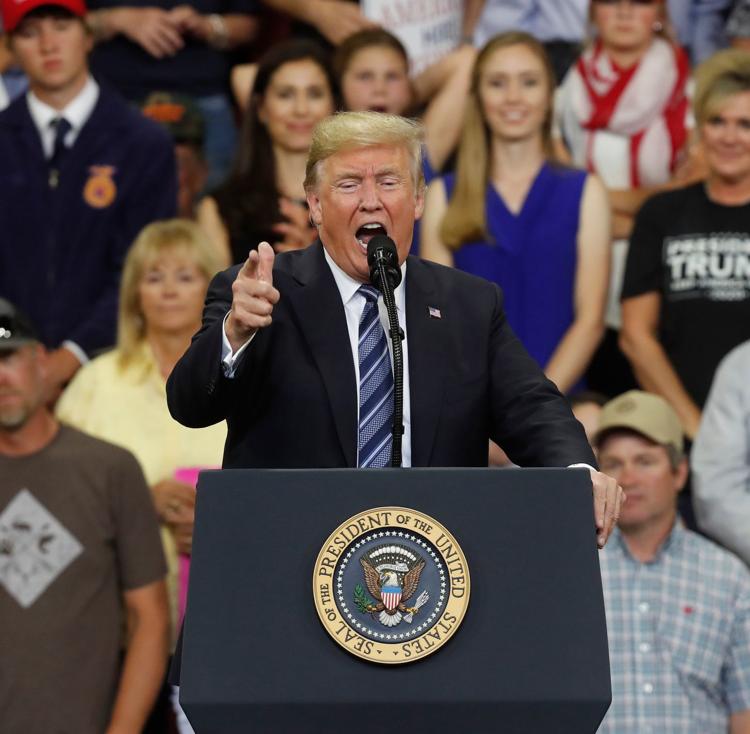 President Trump visits Billings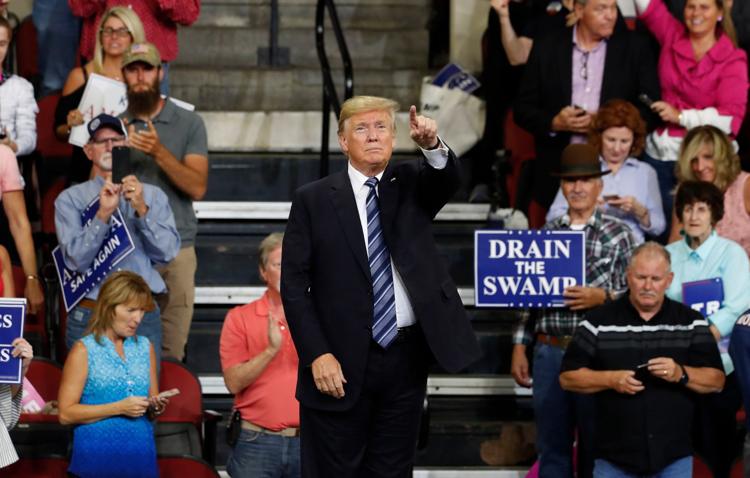 Greg Gianforte walks onto the stage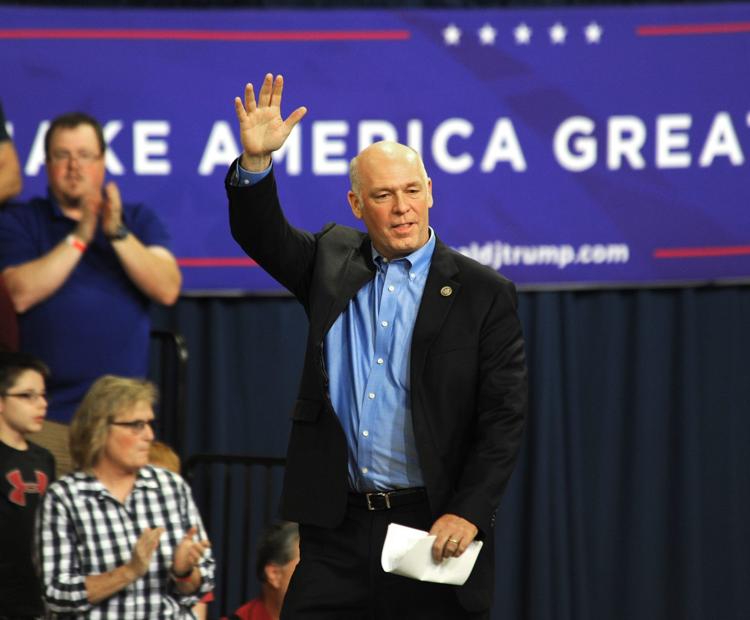 Matt Rosendale points to friends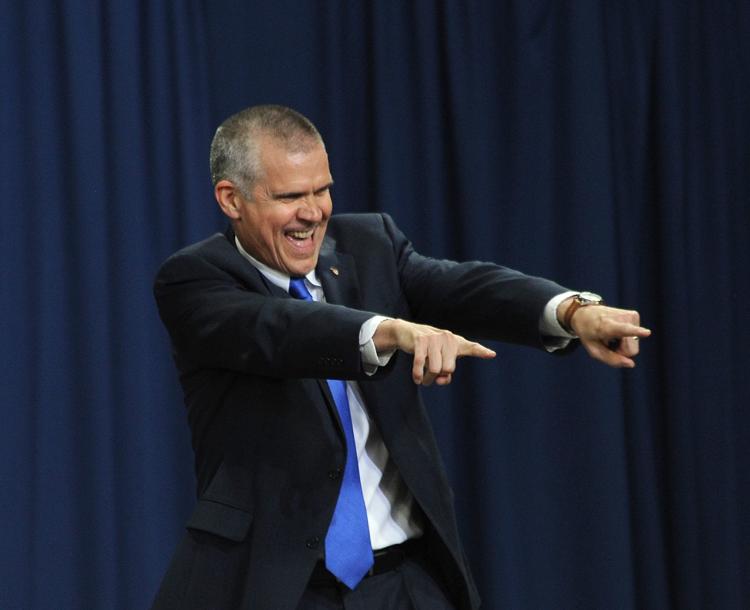 President Donald Trump's supporters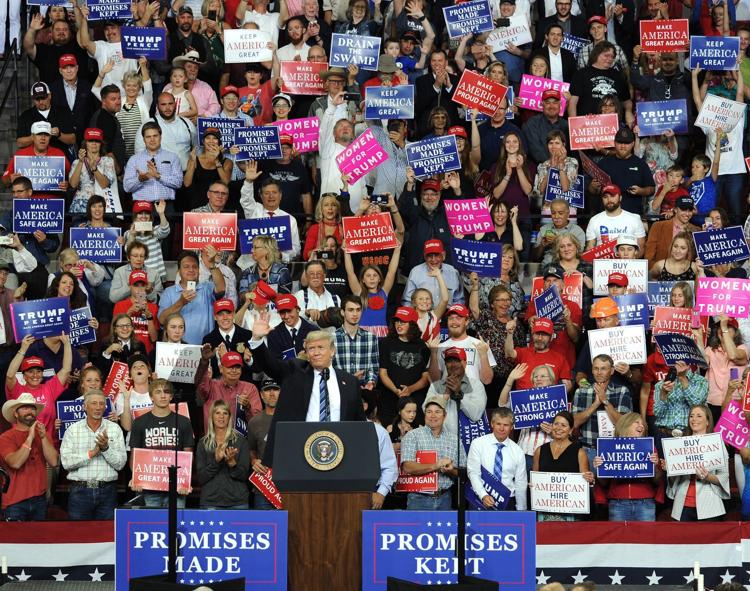 A man unrolls banners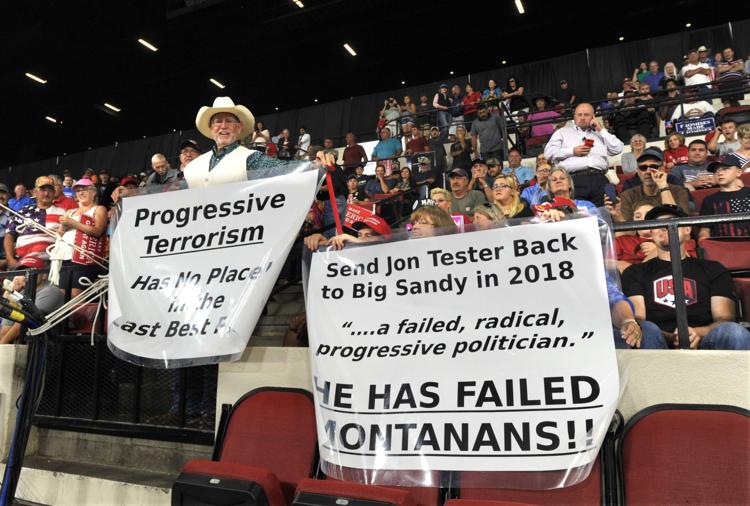 Trump crowd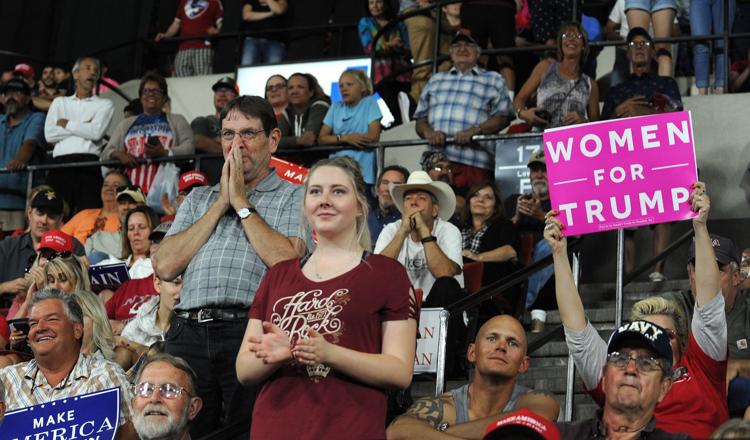 Trump on stage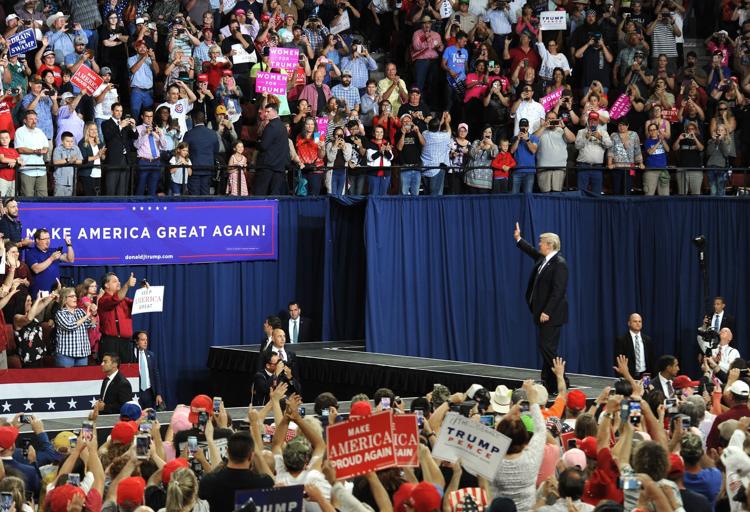 President Trump visits Billings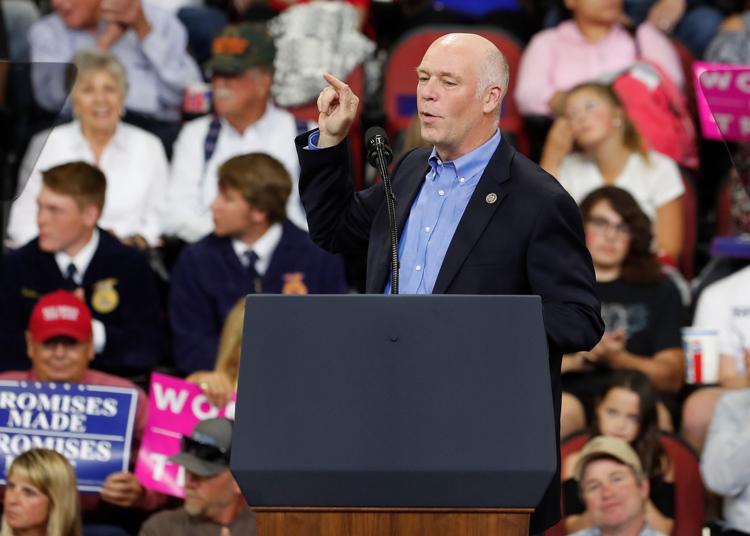 President Trump visits Billings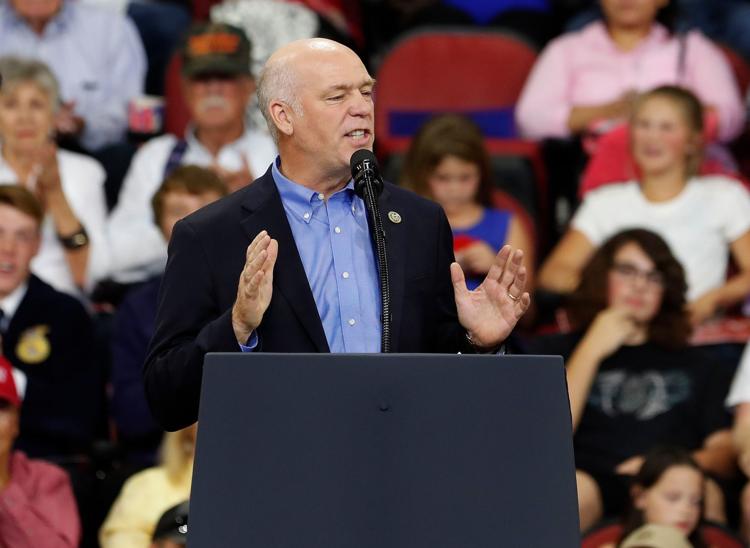 President Trump visits Billings
President Trump visits Billings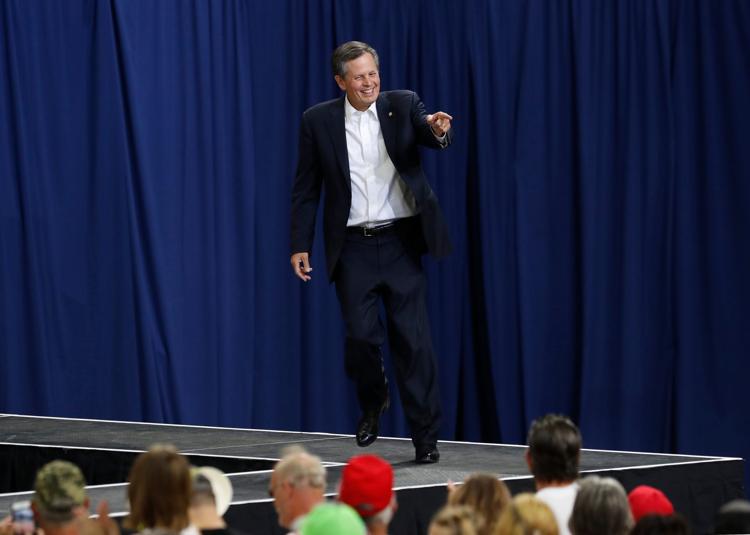 Bo Reichenbach leads the crowd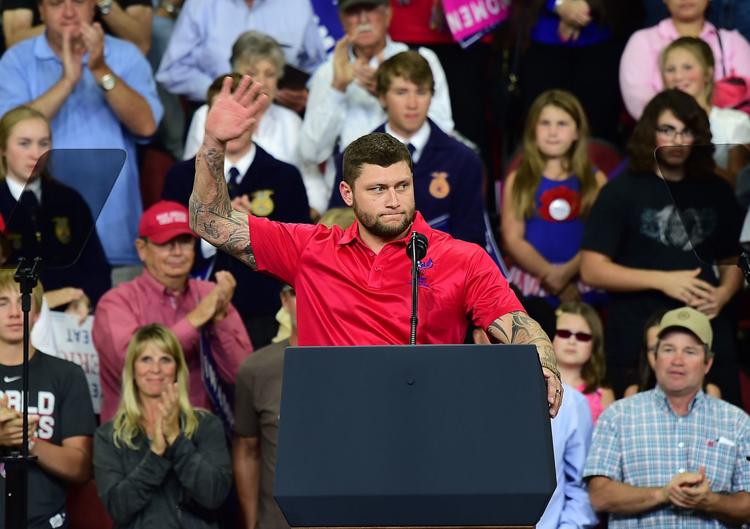 President Trump visits Billings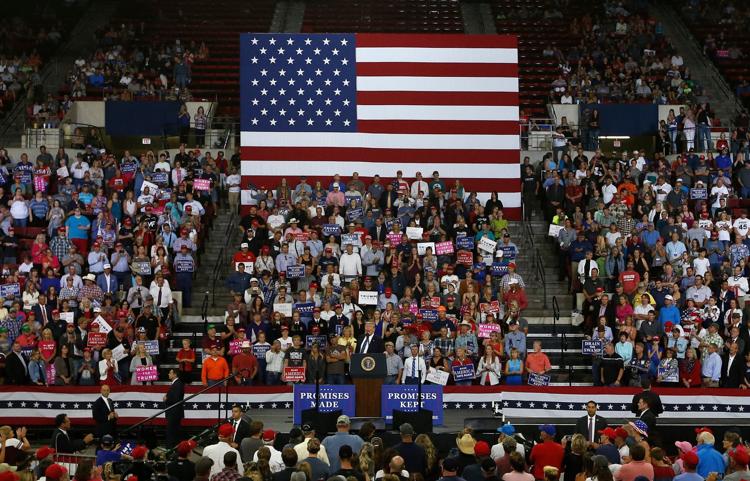 President Trump visits Billings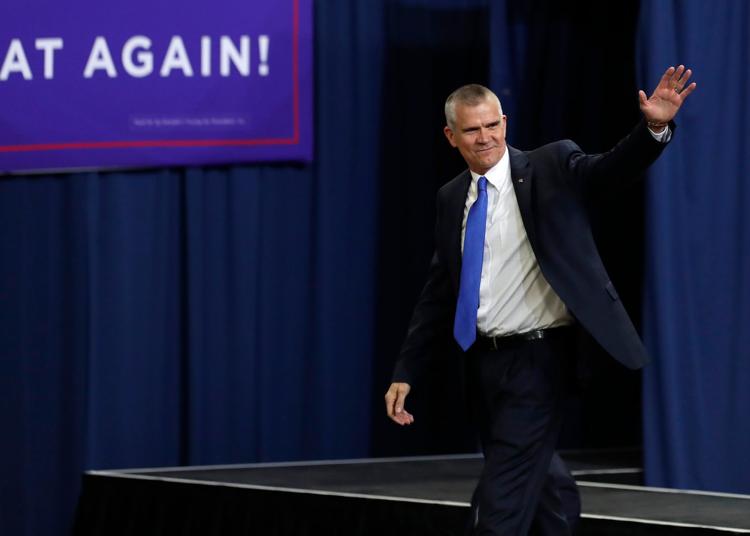 President Trump visits Billings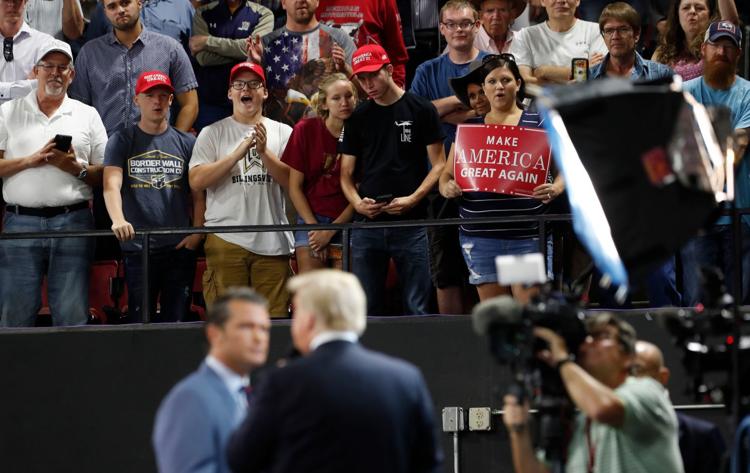 President Trump visits Billings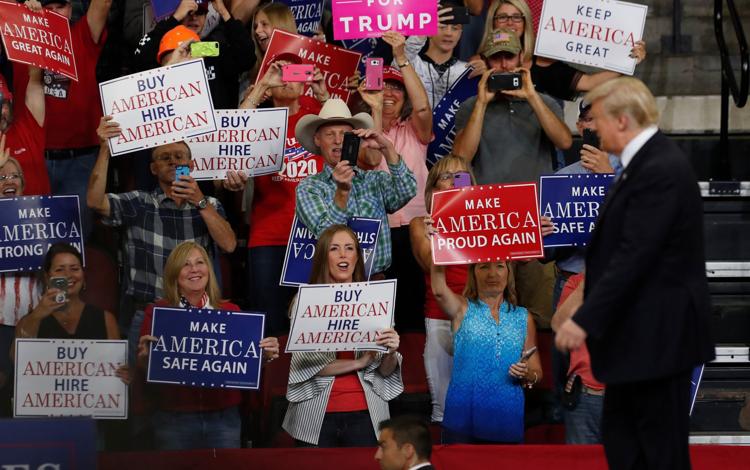 President Trump visits Billings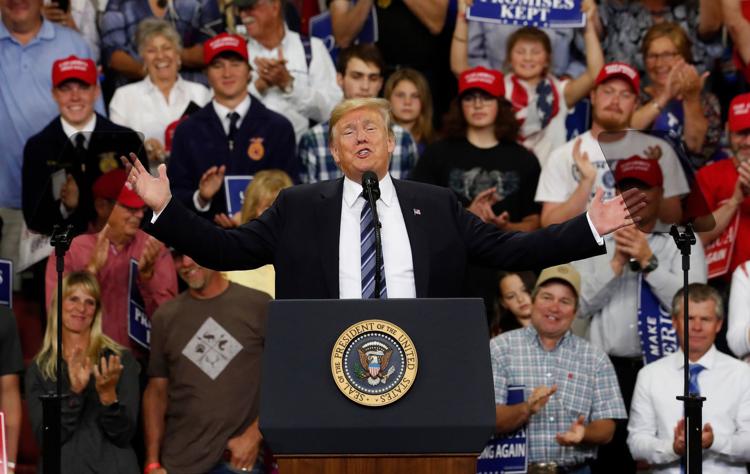 President Trump visits Billings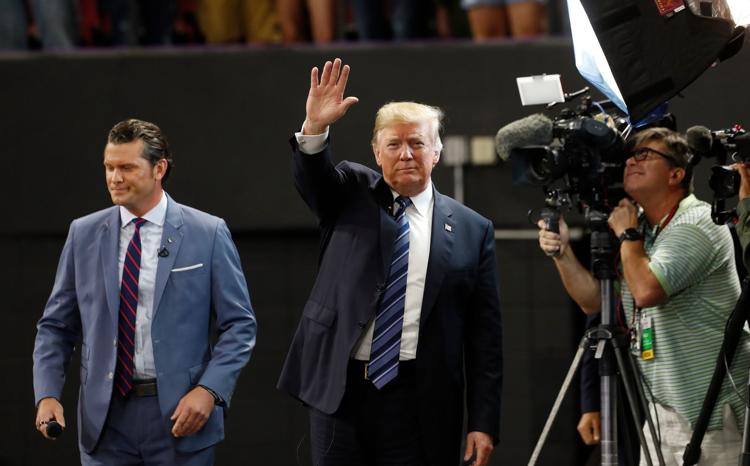 President Trump visits Billings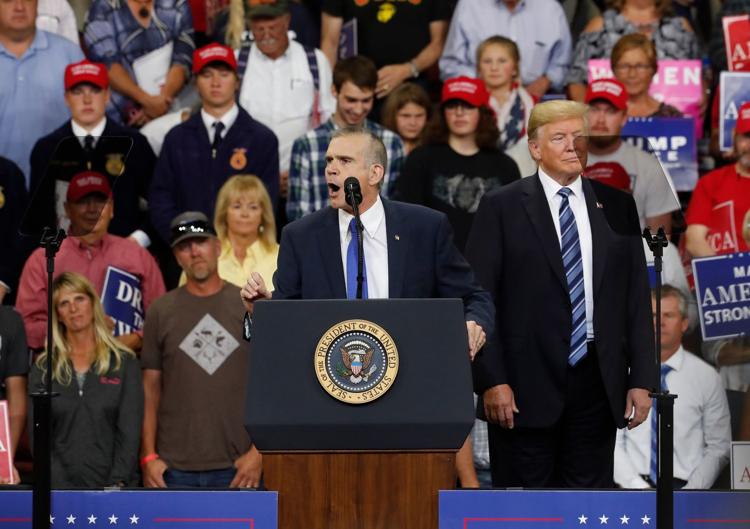 President Trump visits Billings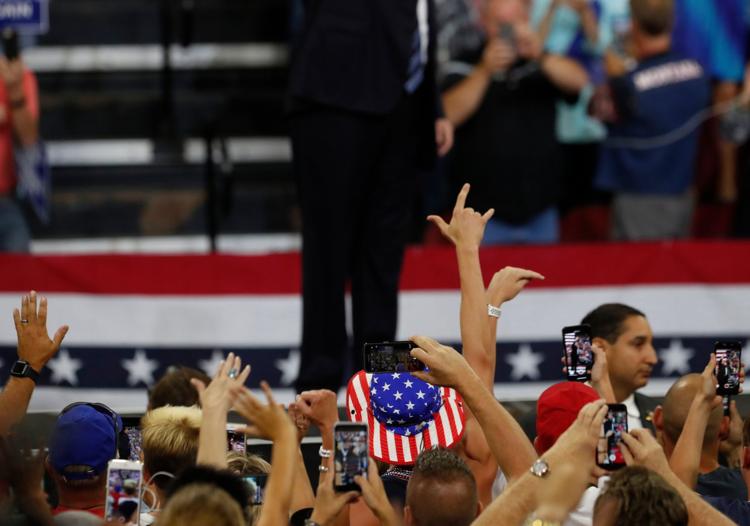 President Trump visits Billings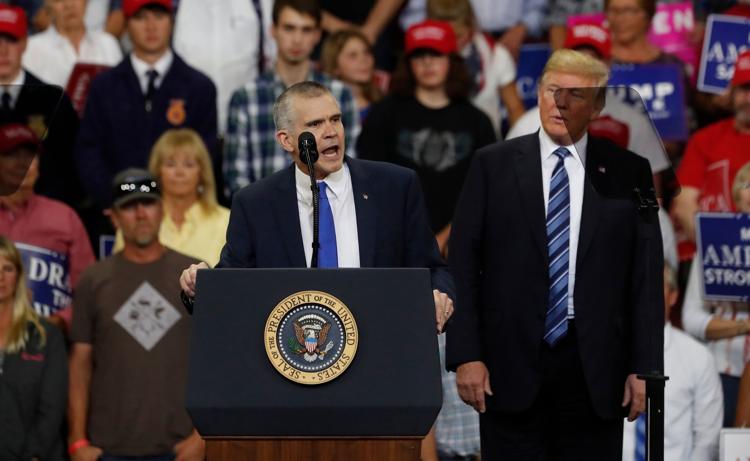 President Trump visits Billings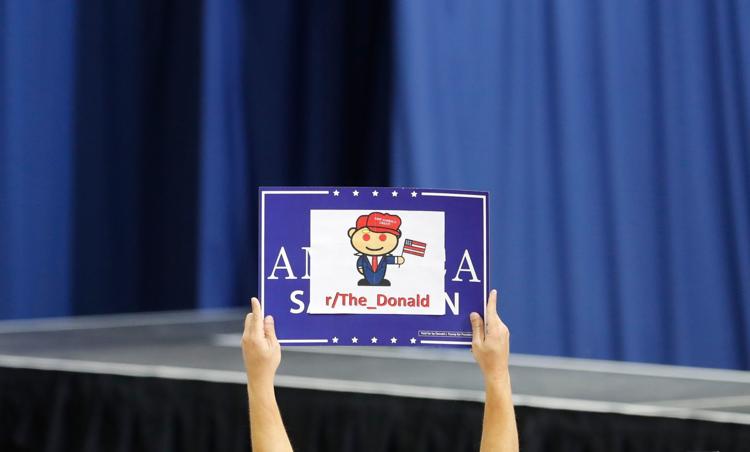 President Trump visits Billings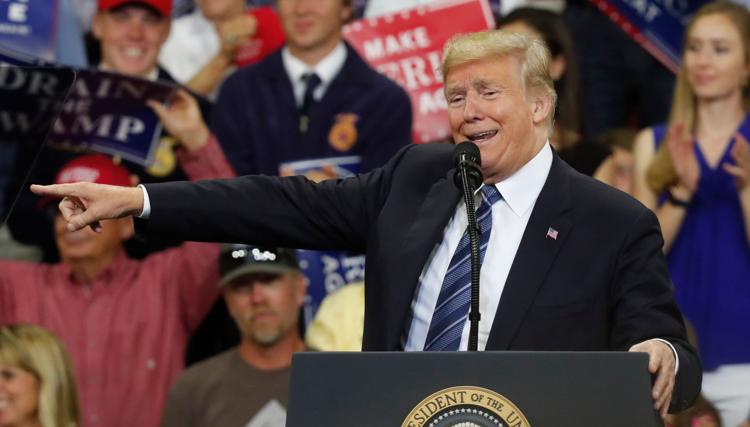 President Trump visits Billings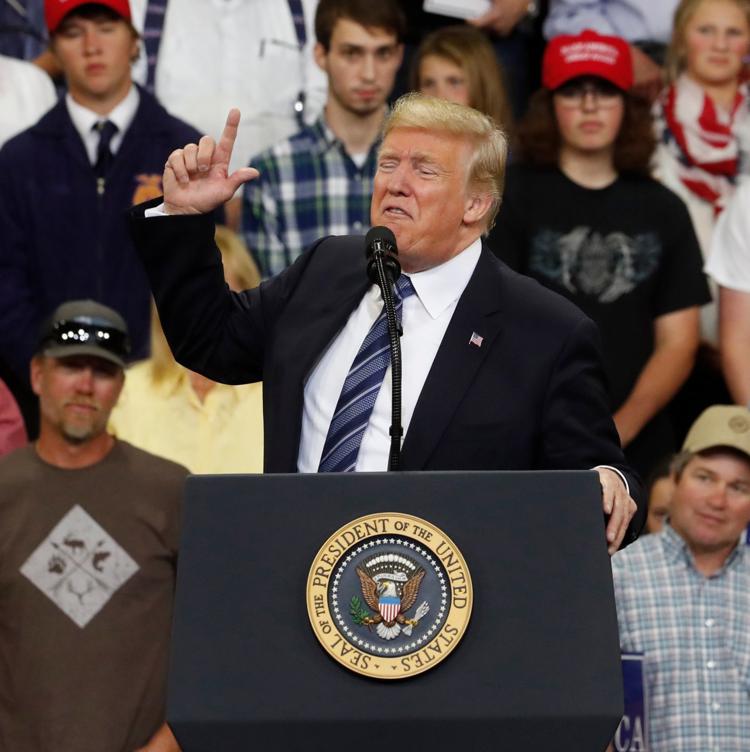 President Trump visits Billings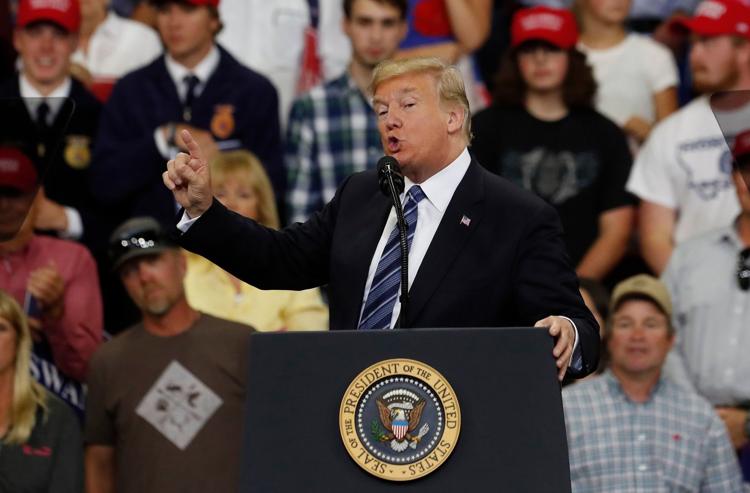 A woman waves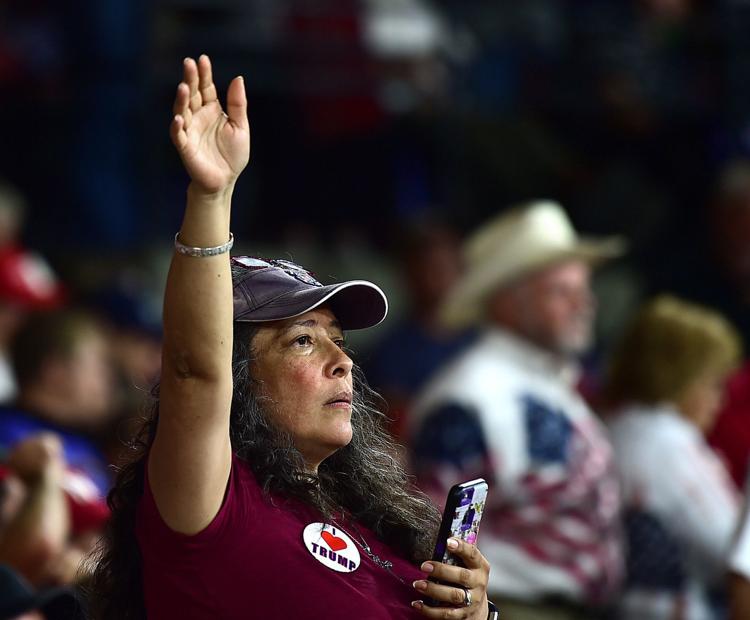 A young man sleeps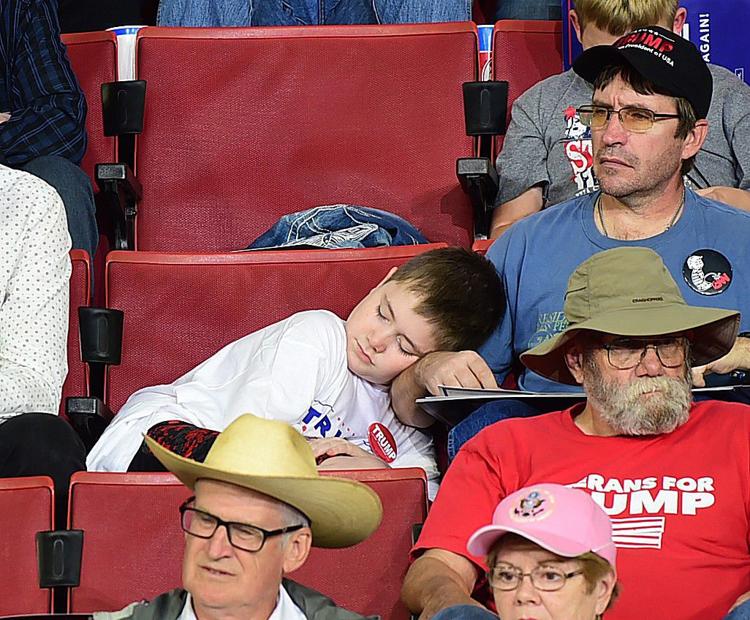 Pledge of Allegiance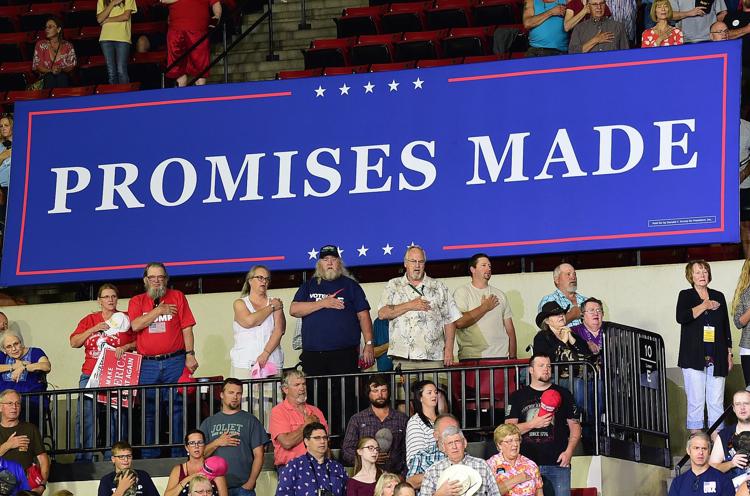 Trump arriving at DoubleTree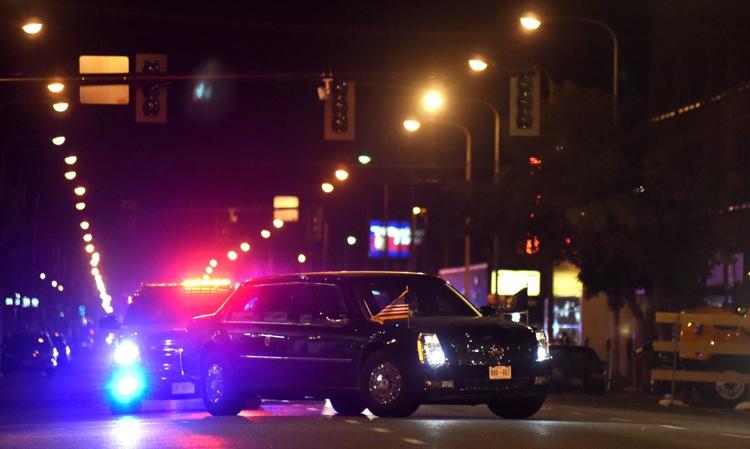 Trump arriving at DoubleTree