Security measures went smoothly for President Donald Trump's visit to Billings, and the police chief expects the price tag attached to the increased security will be high.
"It's going to be as expensive as the vice president," Chief Rich St. John said Friday during a press conference. "That was $20,000 for us. So its going to be at that or more."
St. John said he would have cost figures next week.
Cost figures for the Yellowstone County Sheriff's Office also won't be available until next week, Sheriff Mike Linder said. MHP spokeswoman Kristin Banchero said personnel expenses will be released at the end of the payroll period on Sept. 25.
St. John said Air Force One left the ground in Billings at about 9:15 a.m. Friday. The June Pence visit cost taxpayers about $35,000 with all agencies included. Trump's July visit to Great Falls cost nearly $80,000.
During the president's visit, Billings drivers and pedestrians helped make the operation run smoothly, even during long road blocks that rerouted traffic, St. John said.
"We were a bit premature in closing the route down, and that caused a little extra delay for motorists," St. John said. "But again, everyone was patient and understanding."
Billings police have run motorcades and security for Trump, Vice President Mike Pence and Donald Trump Jr. all within the past four months. The Republican administration has been campaigning heavily in red states like Montana where the party hopes to pick up Senate seats currently occupied by Democrats.
This week, Billings police ran the motorcade and overnight security. From Thursday afternoon to Friday morning, police closed off a two-block section of downtown around the DoubleTree by Hilton Hotel, where the president stayed.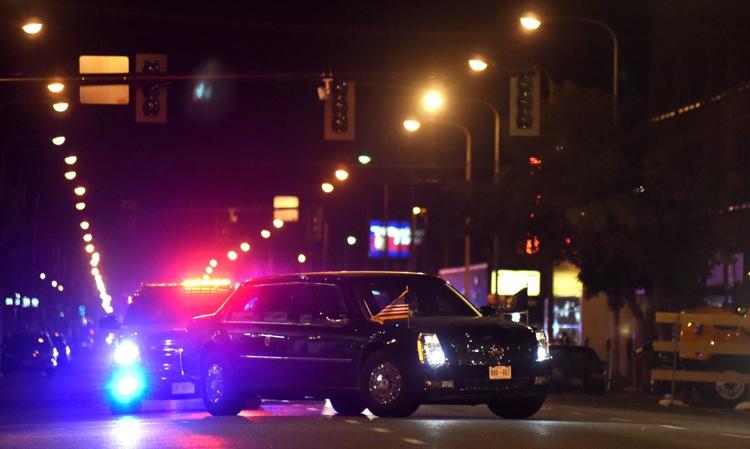 Aside from one small event, St. John said there were no incidents.
You have free articles remaining.
Keep reading for FREE!
Enjoy more articles by signing up or logging in. No credit card required.
"We did have one car that popped out of a bar parking lot. Quickly intercepted by a couple of our patrol officers," he said. "Other than that, we had no issues."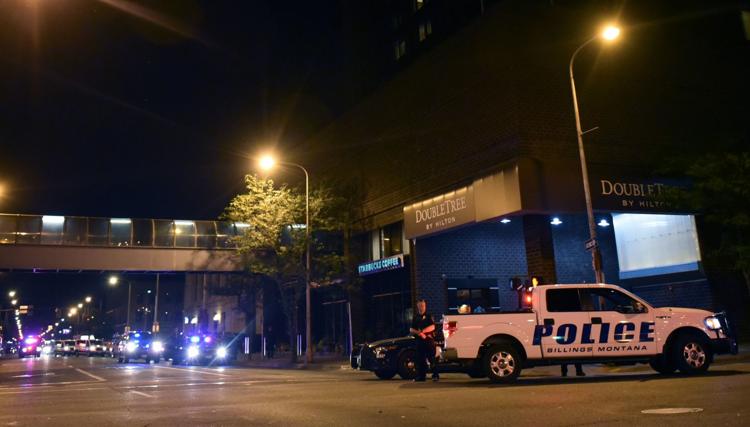 Billings streets and solid waste departments loaned 14 heavy trucks that created barricades for the downtown street closures.
The Yellowstone County Sheriff's Office and Montana Highway Patrol were the main agencies assisting the U.S. Secret Service during the MetraPark event. An MHP spokeswoman said that 38 troopers worked.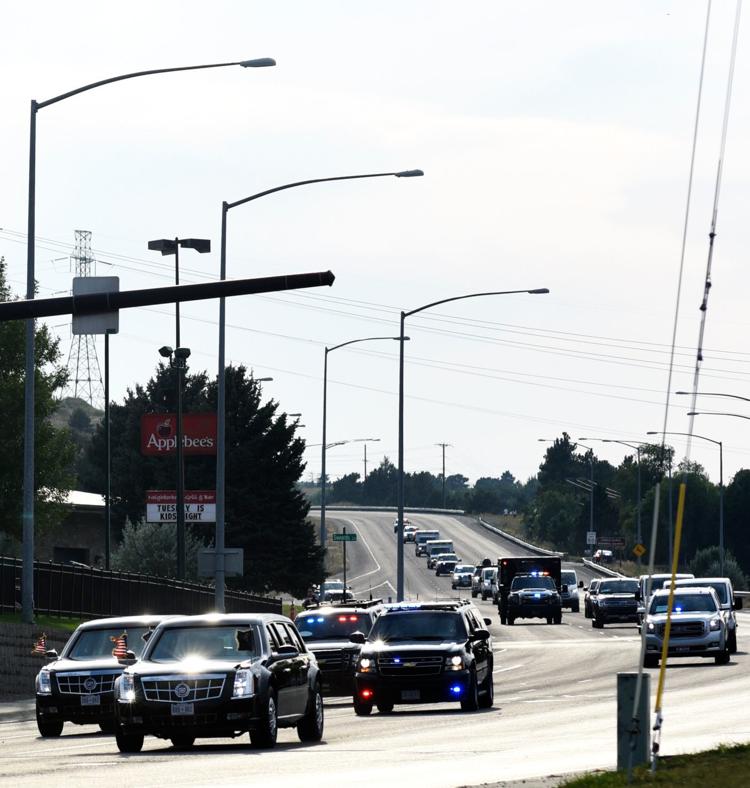 Billings police and other regional sheriff's offices had a few officers there as well. St. John said officers escorted a "handful" of protesters out of the Rimrock Auto Arena during the event, but there were no issues outside. Protesters made their stand at the Main Street entrance to the Metra.
St. John said he has tried to recoup costs from Pence's visit but hasn't received a response from the White House. He said they will try to do the same with Trump's visit.
Overtime is the biggest cost, as officers take on long hours to provide security.
"I'd be very pleased with anything," St. John said. "Certainly I wouldn't say no to full reimbursement. Anything to help defray the cost."
---
Photos: President Trump's motorcade leaves Billings
The Presidential motorcade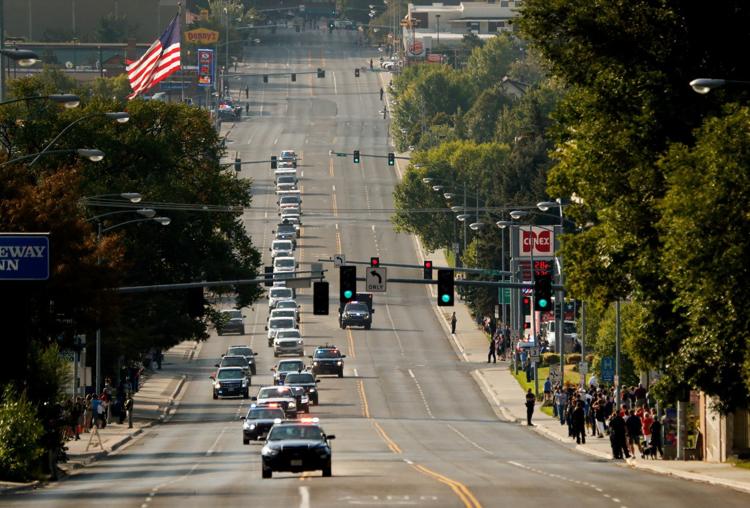 The Presidential motorcade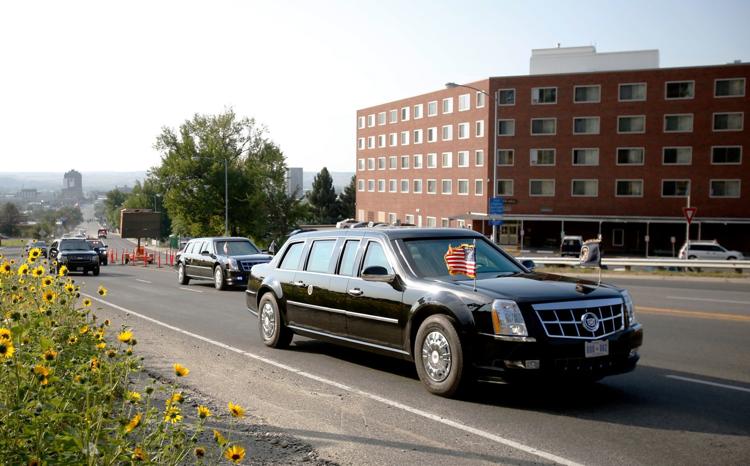 The Presidential motorcade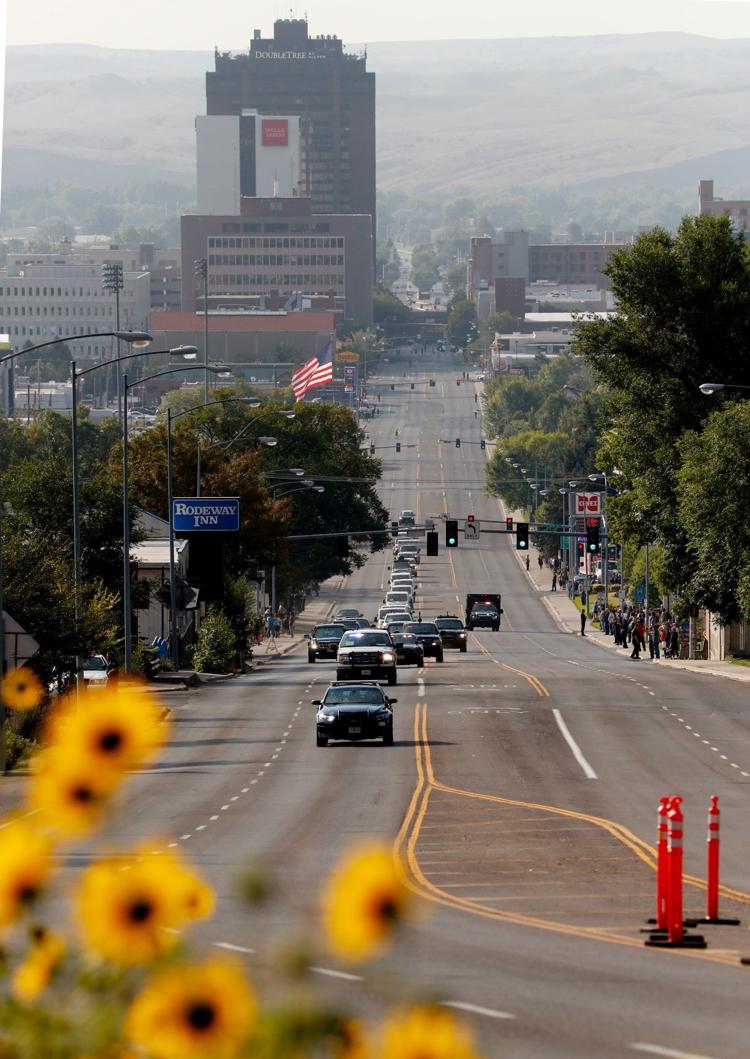 The Presidential motorcade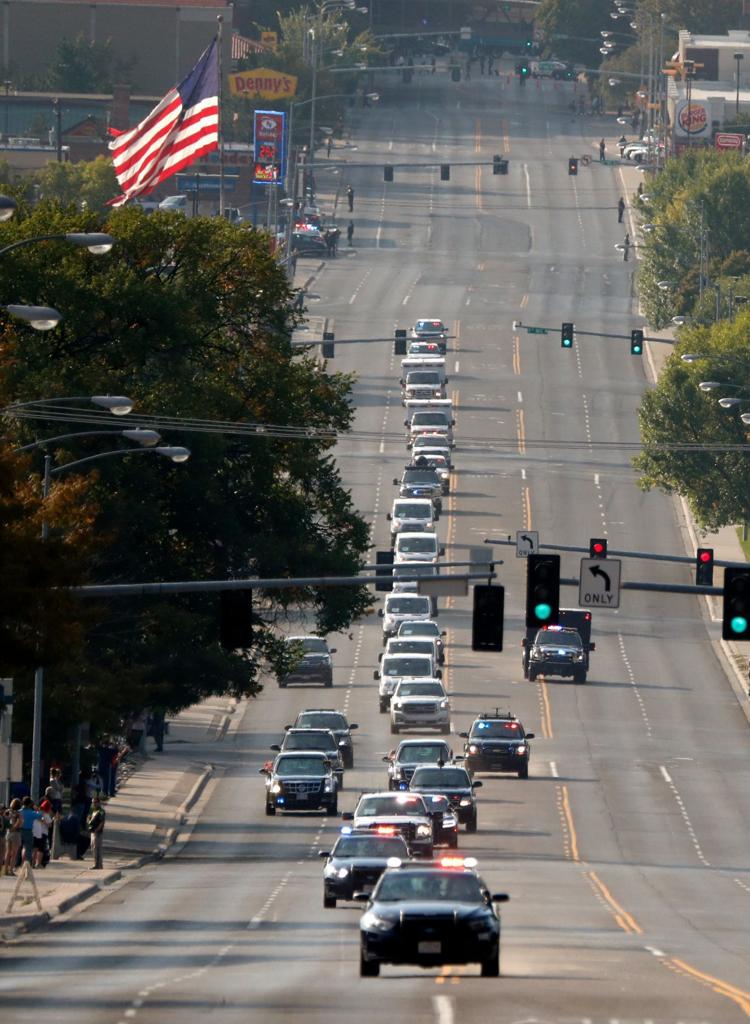 The Presidential motorcade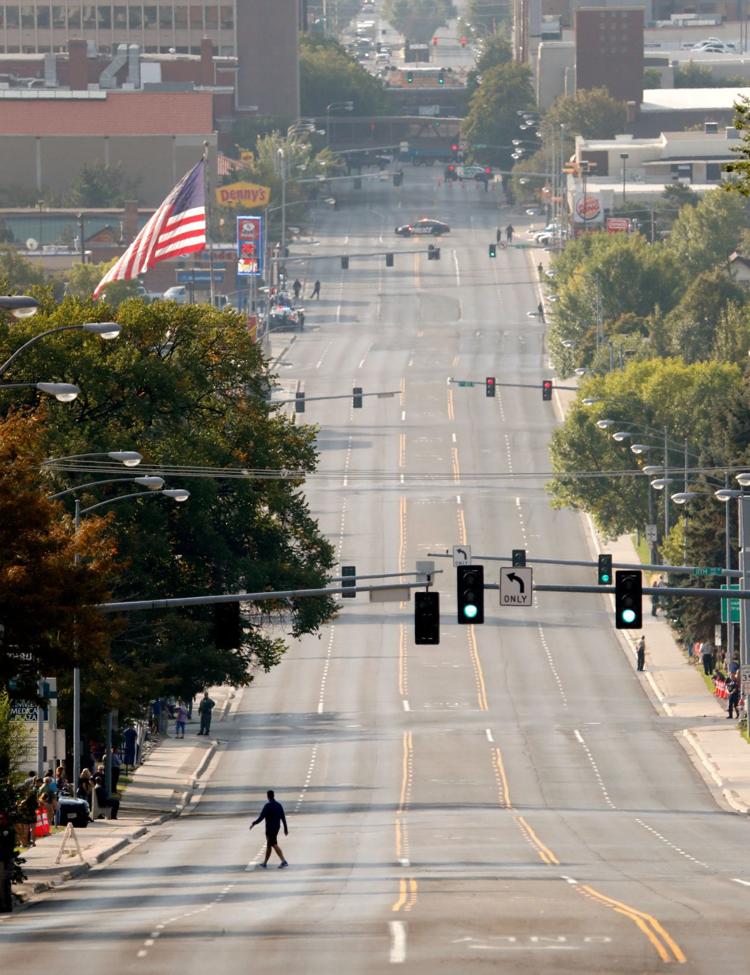 Trump spectators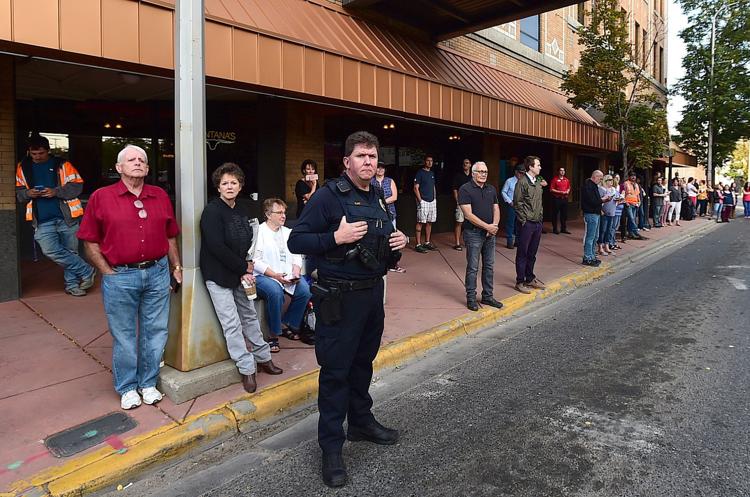 Trump motorcade at DoubleTree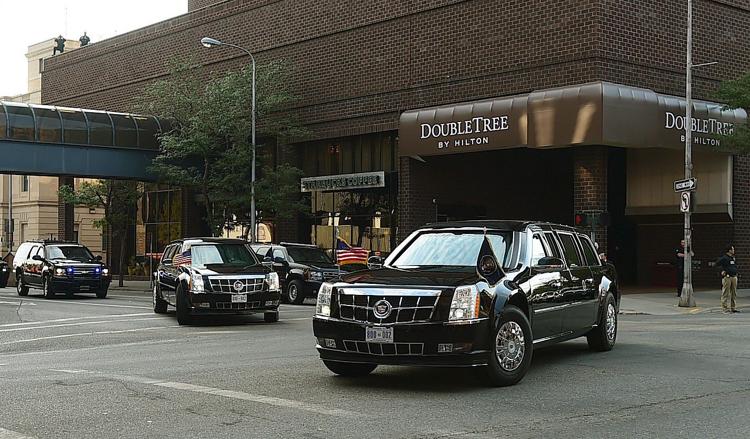 Trump motorcade Secret Service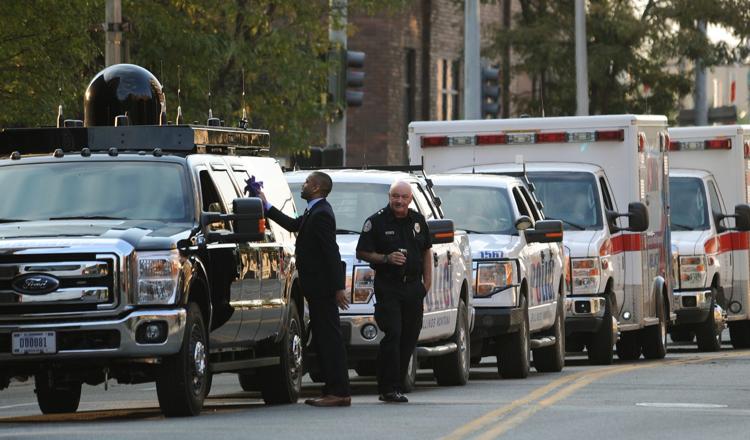 Bilings police officers gather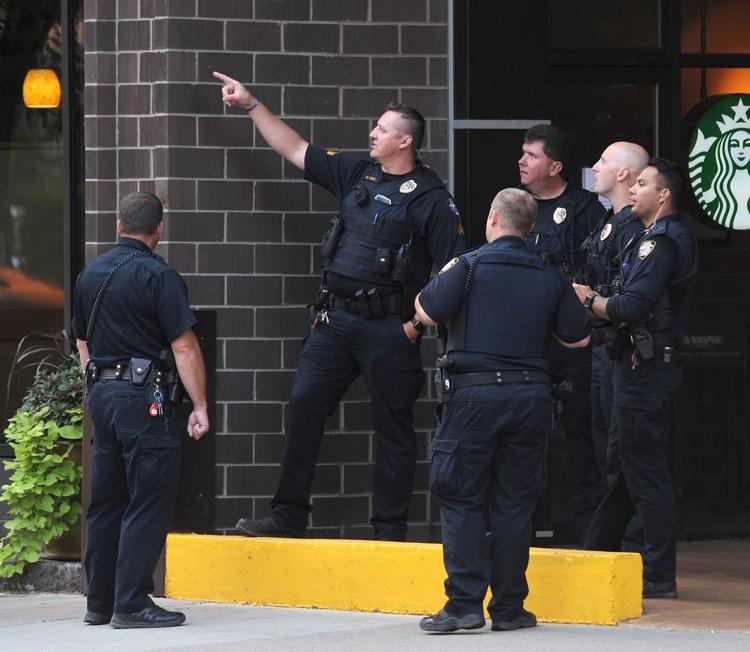 Law enforcement officers search vehicles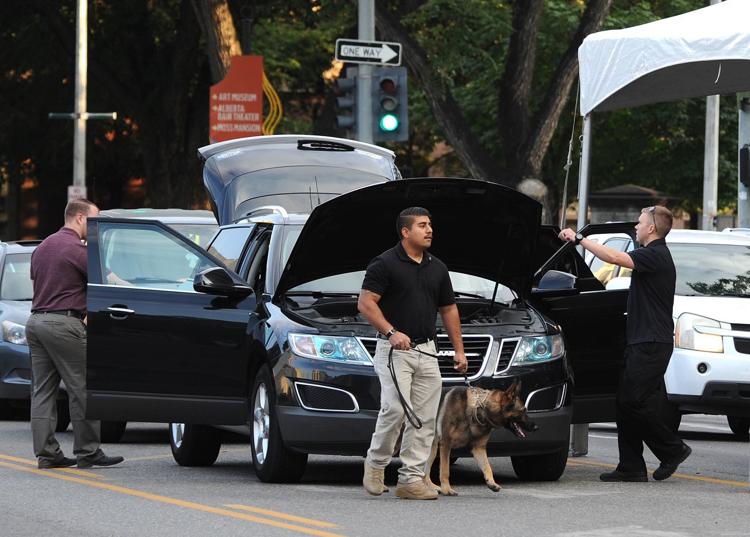 Trump motorcade blocked streets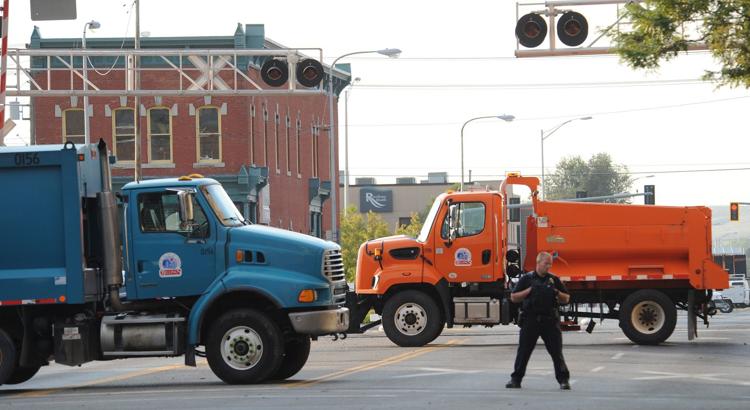 A guy dressed in plaid lit the internet on fire with his less-than-enthusiastic reactions to President Trump's speech in Billings Thursday night.