While six percent of Americans are veterans, more than 13 percent of the people starting a business have military experience.
"Maybe they just don't want to take orders anymore," joked Sara Hudson, director of the six-state Veterans Business Outreach Center housed at Big Sky Economic Development in Billings.
More than 100 people — most of them veterans — attended the Moments that Matter symposium put on Friday morning at the U.S. Army Reserve Center.
The center, one of 20 in the nation, has in the past two years trained more than 1,000 former service members, and has an active client list of more than 300. The center serves veterans in six states, Montana, Wyoming, North Dakota, South Dakota, Colorado and Utah.
Four panelists — Jilan Hall-Johnson, Alexander Clark, Joe Grinsell and Brian Clemons, who's the VBOC's project manager — talked about their past experience.
Hall-Johnson, a graduate of the Pennsylvania Culinary Institute and the holder of undergraduate and graduate degrees, plans to open a downtown restaurant called The Sassy Biscuit Co. She's married to DeMarco Johnson, a Marine Corps veteran.
"As a military spouse, you're exposed to constant change and moving around," she said. "The chance to show your kids that mommy can be a leader too is important. That's a reason that drove me to become a business owner."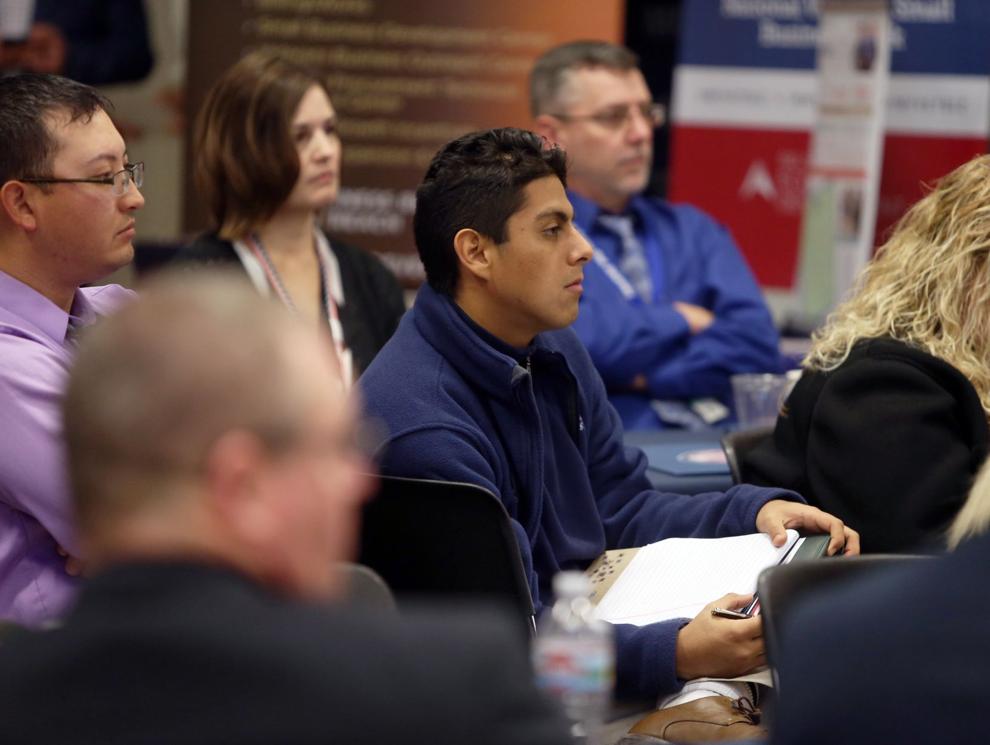 "I wish this resource would have been around when we started our business," said Clemons, a 26-year Army veteran, adding that he and his wife drained their savings and maxed out their credit cards establishing their business years ago. "The military doesn't teach people how to run a business — it teaches them to show up on time and be responsible. It takes the pressure off a veteran to have someone speak to them in a language they understand."
Clark, an Air Force veteran who ran for a Ward 5 seat on the Billings City Council, said his first two business launches "failed spectacularly." After he completes his college coursework at Montana State University Billings, he plans to open a consulting business designed to identify emerging leaders and help businesses retain their employees in a tight local job market.
"Veterans are taught to lead," he said, recalling his Air Force colleagues who would meticulously clear flight lines of small debris — nuts, bolts and screws — to help ensure safe takeoffs and landings.
"Those small details carry through into our civilian life," he said, "and make us efficient business leaders."
Grinsell plans to start a plastic recycling business on the Northern Cheyenne Reservation, "cleaning up the environment and keeping plastic out of the landfill." Asked about lessons he's learned so far, Grinsell lamented that "basic financial literacy is not taught in school." Business owners need to know about credit "and why it's important, and how not paying even a $50 bill can affect you down the line."
Keynote speaker Jim Markel, CEO of Red Oxx Manufacturing and a Marine Corps veteran, said he has his banker on speed dial, but not necessarily to ask for a loan. Markel may be curious about the value of a nearby property he's eyeing.
"He's happy to do the math for me," he said, "because it may turn out to be a loan for him. Or he might talk me out of buying it."
Markel praised the business advice he's received from the small business experts that preceded the Veterans Business Outreach Center, which opened in Billings in 2015.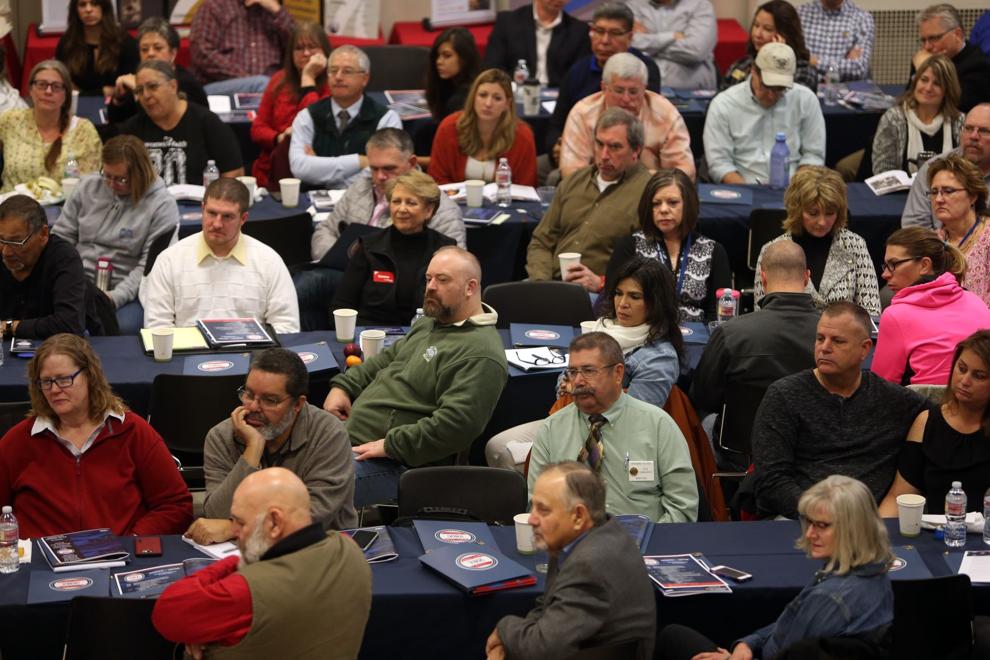 "The paperwork on a loan to build our factory was this thick," he said, indicating about four inches. "There's no way this old jarhead could have filled it out."
Whether veterans realize it or not, "everything you ever needed to know about managing people, you learned in the military," he said, an experience that "prepared me for challenge and change, which some people hate. But to me, staying the same is a slow death."