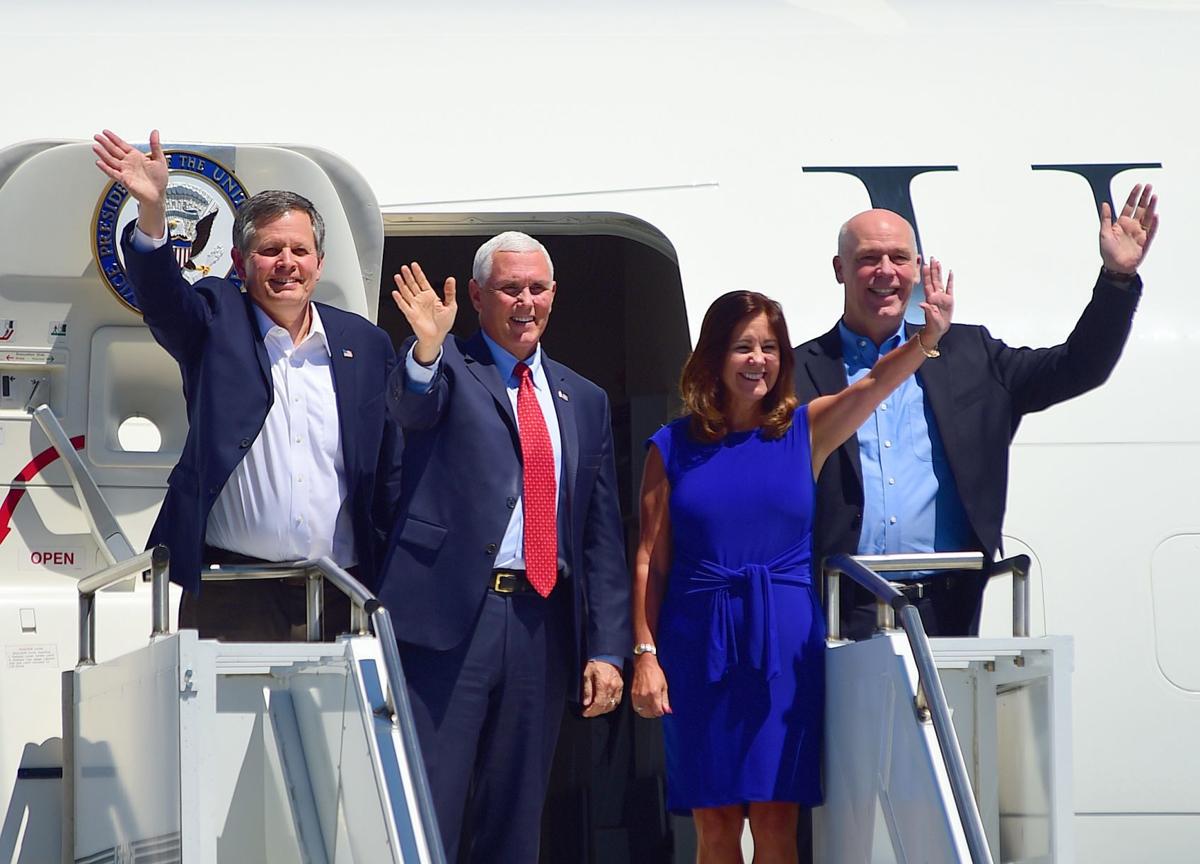 Vice President Mike Pence arrived at Billings Logan International Airport aboard Air Force Two Wednesday afternoon.
His visit to Billings was scheduled to include a briefing at RiverStone Health from the High Intensity Drug Trafficking Area Task Force and the Yellowstone Substance Abuse Coalition. Pence was also scheduled to visit the Willow Way group home for addicts and "attend a political event for Sen. Steve Daines," according to a press release from the Office of the Vice President.
His wife, Karen Pence, was scheduled to attend an event with military wives in Billings. 
Daines and Rep. Greg Gianfote, both Montana Republicans, also arrived in Billings on Air Force Two.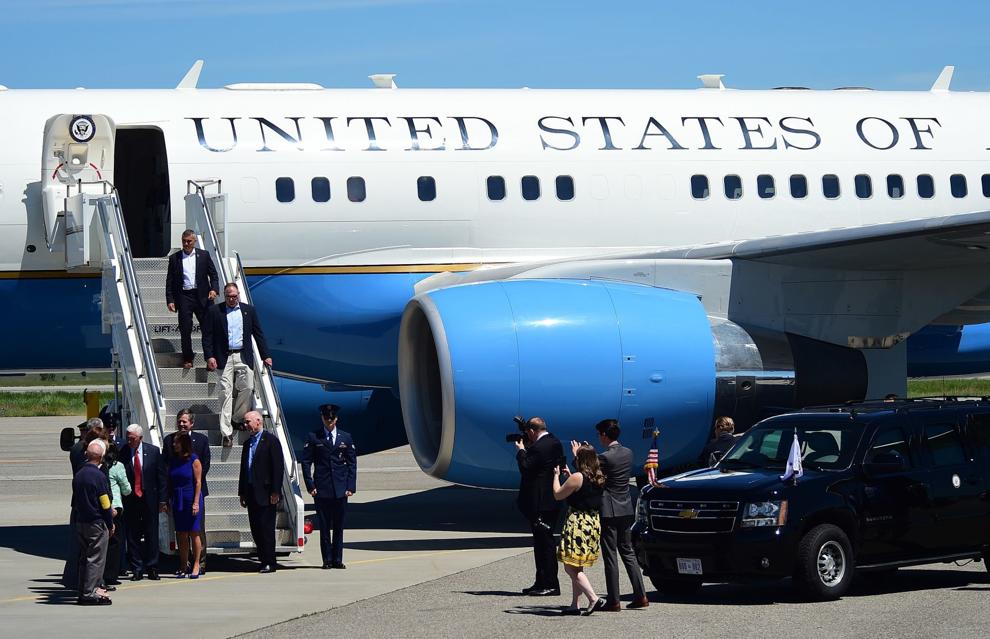 State Auditor Matt Rosendale was among those who greeted the group as they disembarked from the plane down to the tarmac. One of Pence's previous visits to Billings, in July 2018, was to campaign for Matt Rosendale during his ultimately failed bid to unseat Democratic Sen. Jon Tester in the 2018 election. 
After visiting with the smaller group including Rosendale, Pence, Daines, Gianforte, and others walked over to a crowd of a few dozen people, made up primarily of friends and family of the group traveling with Pence. The crowd cheered Pence's arrival and spoke with the vice president, some of them shaking hands and posing for pictures with him while they stood behind barricades draped in red, white and blue.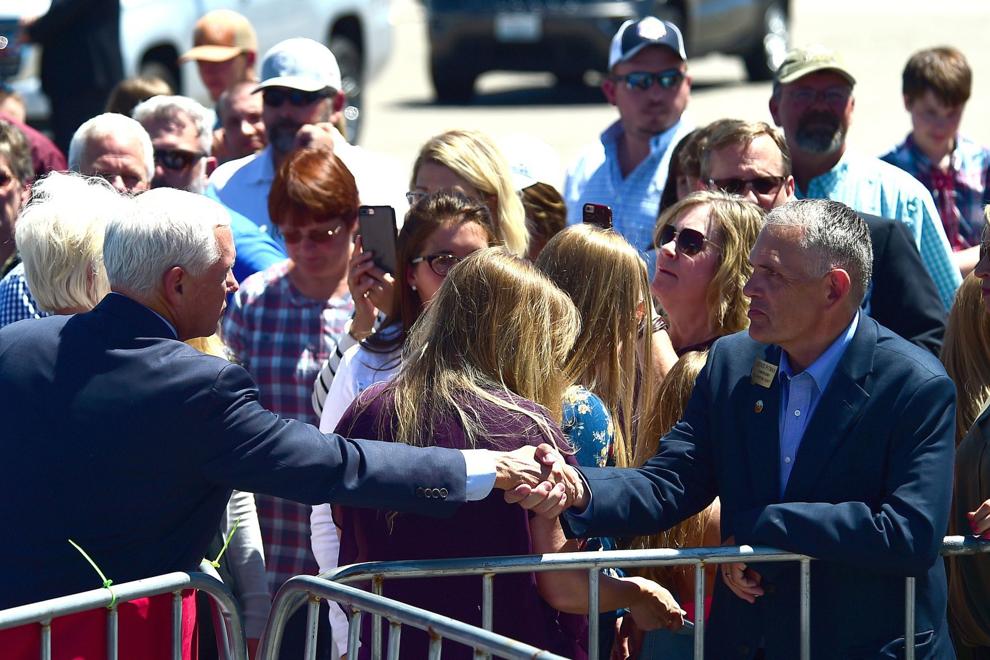 After roughly 10 minutes visiting with the crowd, Pence walked away and waved back over the side of a dark-colored SUV before entering the vehicle, which then drove away near the front of a long line of cars forming his motorcade.
Before her planned event Wednesday, Karen Pence stopped at the Sassy Biscuit Co. restaurant in downtown Billings for lunch.
Sassy Biscuit is owned by Jilan Hall-Johnson, whose husband, DeMarco Johnson, is a military veteran. Later in the day, Karen Pence met with military spouses at the Montana National Guard in Billings to talk about solutions to that group's high unemployment rate.
For Sassy Biscuit, Wednesday's visit was big event. Employees said Karen Pence led a little discussion with everyone at the restaurant and then ate some selections from the menu.
Hall-Johnson and her husband are transplants to Billings after living all over the country following his military career. After moving to Billings, Hall-Johnson wanted to bring a bit of urban culinary variety to her adopted home town and last year opened Sassy Biscuit.
The vice president and Karen Pence will visit Yellowstone National Park on Thursday with Interior Secretary David Bernhardt. Pence will meet with National Park Service and Forest Service employees about rebuilding National Park Service infrastructure.