Vice President Mike Pence laid out much of the Trump administration's broad goals Friday as he took the stage in Billings to stump for Congressional candidate Greg Gianforte.
Pence touched on campaign-era priorities, including tax cuts and increased military spending. And he said that the Republican running for Montana's at-large district would help them pass those measures.
"We need more allies in Congress to make America great again," Pence said, "and we need Greg Gianforte."
Photos: Vice President Mike Pence in Montana
Images from a campaign rally for Greg Gianforte with Vice President Mike Pence at the Montana Pavilion at MetraPark on Friday, May 12. 
Far from the administration personnel turnover and Senate inquiries, Pence touted the administration's accomplishments of the first 100 days in office, saying that they've reaffirmed support for border security and municipal police forces.
And for each issue line, he would toss in Gianforte's name.
"Make no mistake about it," Pence said. "President Trump is going to build a wall. And Greg Gianforte is going to help us do it."
Pence is the second big name to come to Montana this week to stump for Gianforte, who was fresh off a tour of the state with Donald Trump Jr. The high-profile appearances have drawn crowds as the campaign hopes to get the biggest bang during the abbreviated special election cycle.
Trump visited Billings a year ago while on the campaign trail.
Pence arrived at the Montana Pavilion at MetraPark on Friday from an afternoon trip to the Crow Reservation alongside Sen. Steve Daines and Interior Secretary Ryan Zinke, who last occupied the seat that's up for grabs.
Gianforte faces Democrat candidate and musician Rob Quist in the May 25 election. Libertarian Mark Wicks is also on the ballot.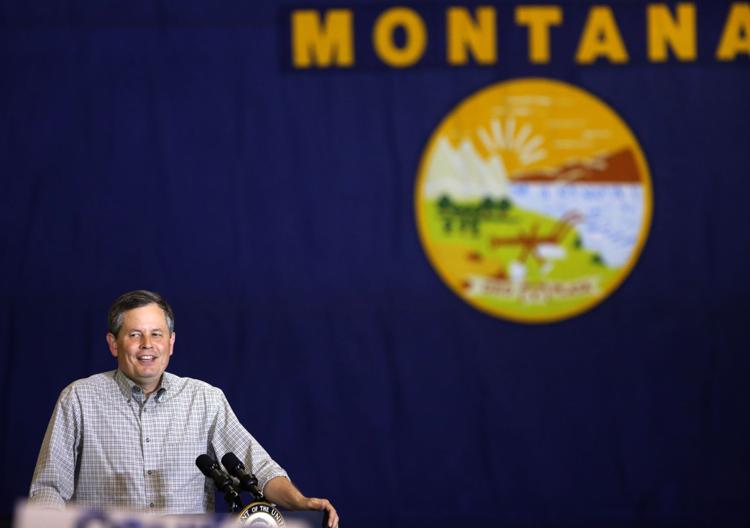 Daines and Zinke spoke first, rousing the crowd that was enthusiastic but left a lot of standing room in the pavilion.
You have free articles remaining.
"Our country and our military is important," Zinke said. "And I can tell you this: The world is safer when America is strong. And we need representatives that understand that."
Gianforte, who was slow to embrace Trump during his failed gubernatorial run last fall, was on Friday repeating the president's slogan to "make America great again."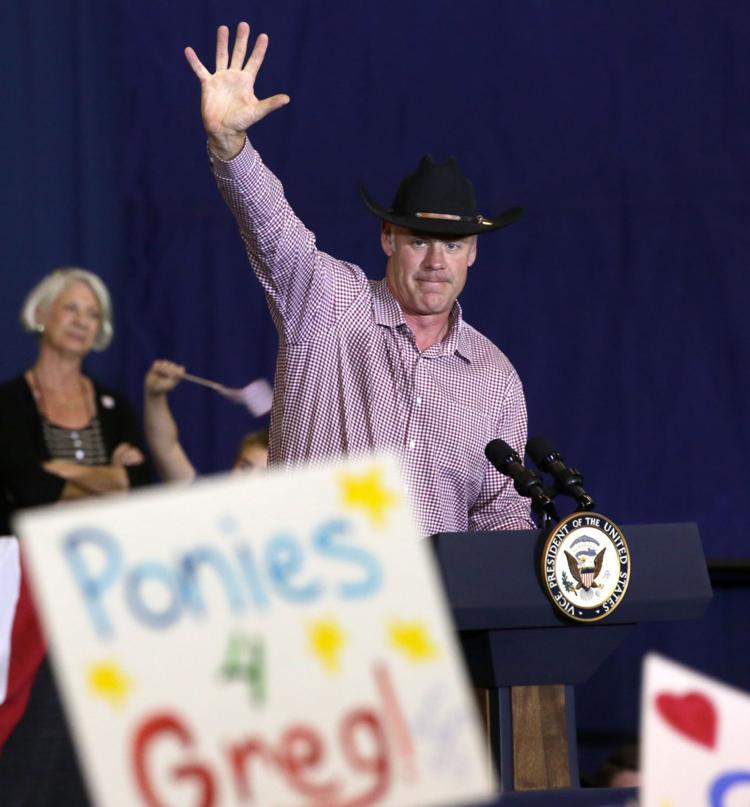 He echoed Pence's line from earlier that afternoon, announcing to the crowd that the "war on coal" is over under the new presidency.
He called for term limits on members of Congress and a restriction on politicians becoming lobbyists "when they come out of office." Trump imposed such a lobbyist ban as one of his first executive orders.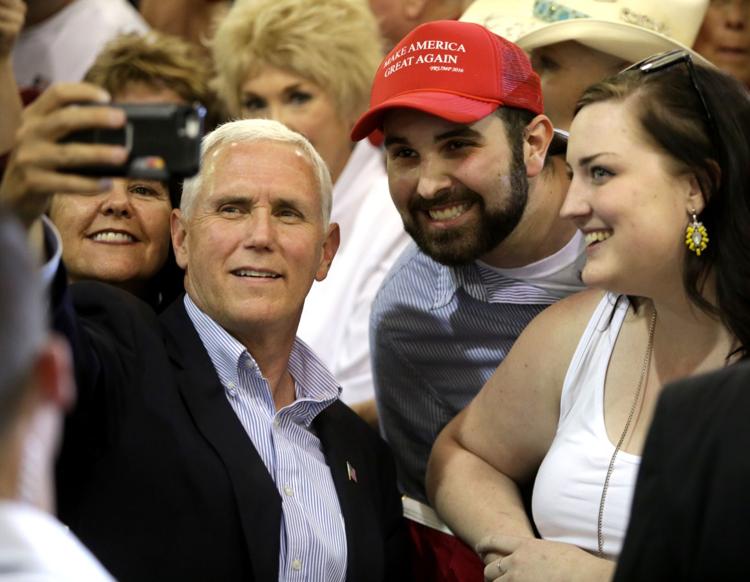 Gianforte said he was committed to oppose gun control policies, saying that an "east-coast reporter" once called him to ask if he actually owned a gun. The candidate acted out a frightened stutter as he re-enacted the reporter saying "gun."
"The right number of guns is always one more," he said.
Among the speech lines were "repeal and replace" promises for Obamacare, also known as the Affordable Care Act. A Republican replacement passed the U.S. House but faces a tougher battle in the Senate.
The Quist campaign focused on health care in a statement coinciding with the Pence visit.
"Days after Gianforte announced his support for a disastrous health care bill that would raise costs for consumers, eliminate health coverage for 70,000 Montanans, and end protections for pre-existing conditions, Vice President Pence came to thank him," said campaign spokeswoman Tina Olechowski.
She reflected concerns that the GOP health care replacement plan would hinder access for sicker people, as well as the 71,000 Montana Medicaid recipients who gained coverage under Obamacare.
But those at Friday's rally, including Pence, thanked the sympathetic crowd for supporting Zinke and Trump in November. They urged them to do the same later this month.
"This president has rolled his sleeves up," Pence said. "He's gone to work to make America great again, and America is back."