Law enforcement and service organizations want to get out the word: Human trafficking, where youth and adults are forced to work or to engage in prostitution in exchange for food, drugs or shelter, is a growing and serious problem in Montana communities.
Tumbleweed, a nonprofit organization in Billings that serves at-risk youth, has identified 70 victims of human trafficking in the past 18 months, said Georgia Cady, Tumbleweed's human trafficking program director.
Ninety percent of those victims are from Billings or the local area, Cady said.
Montana Attorney General Tim Fox said fighting human trafficking is a Department of Justice priority, where the goal is to bring traffickers to justice and help victims recover.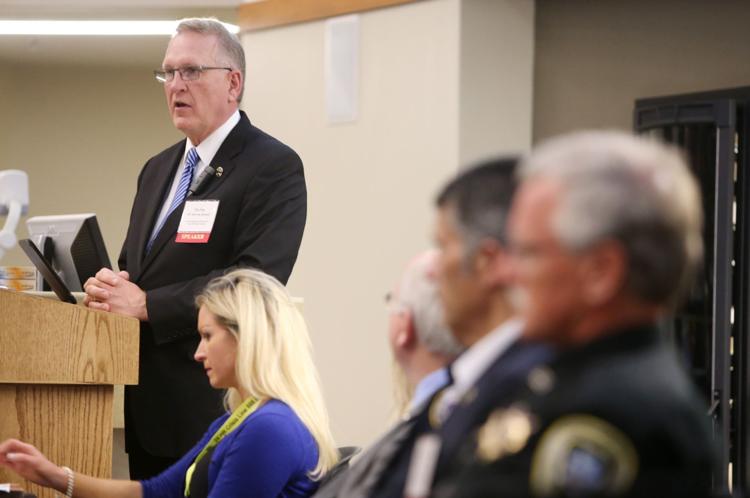 Fox and Cady were among numerous speakers Monday at the start of a three-day conference at Montana State University Billings to raise awareness about the issue.
Sponsored by the FBI, numerous law enforcement agencies, nonprofit and educational groups, the forum is offering two parallel sessions. One session is for law enforcement officers and one is for the public.
More than 200 people are expected to attend the public conference and more than 100 federal, state and local law enforcement officers are registered for the law enforcement portion, said Stephanie Baucus, a co-chair with the Yellowstone County Area Human Trafficking Task Force, which is hosting the event.
Conference presenters will discuss the trafficking problem, highlight efforts to combat traffickers and identify resources available to help and protect children and adults from traffickers.
Fox opened the public conference by telling the audience that while combating human trafficking is a key priority, DOJ had a hard time getting people to acknowledge that trafficking was occurring in Montana.
Reporting of activity is improving, however, and from 2015 to 2016, the percentage of adult and juvenile victims rescued has increased substantially, Fox said.
He credited the rescues to collaborative efforts by law enforcement and service agencies and to greater public awareness.
The 2015 Legislature also passed a law establishing definitions and penalties for human trafficking, protections for victims and new programs for DOJ to raise awareness, Fox said.
Human trafficking now is part of basic law enforcement officer training at the Montana Law Enforcement Academy, Fox said.
"I'm proud of what we've accomplished," but more needs to be done in seeking justice for the victims of human trafficking, Fox said.
Billings Police Chief Rich St. John called human trafficking "very prolific" and said law enforcement plays a critical role in which officers use education and training to know what to look for and how to respond.
"There are definitive red flags," St. John said.
You have free articles remaining.
Keep reading for FREE!
Enjoy more articles by signing up or logging in. No credit card required.
Officers can encounter human trafficking through crisis calls, traffic stops and long-term investigations, St. John said.
Calling human trafficking "modern day slavery," St. John said the thinking about such activity is changing.
"No longer are we arresting prostitutes," he said.
Rather, law enforcement is trying to build a sense of trust with victims, to follow through on simple gestures and to create a sense of security for the victims, St. John said.
But police officers are not social workers, he said, and the goal is to follow through with social agencies to help offer housing, clothing and other services, St. John said.
"This is where we need to collaborate. We need to change our thinking," he added.
Tumbleweed is an organization working on the problem through a variety of services and programs, including a drop-in center and a 24-hour crisis line. Tumbleweed also was awarded a two-year $600,000 demonstration grant to develop best practices for aiding human trafficking victims.
Tumbleweed is seeing cases of both labor and sex trafficking in the Billings area, Cady said.
In one case, a drug-addicted young man escaped while in Billings from a trafficker who had brought him and other youths to the community to beg for money in return for drugs and shelter, Cady said. If the youths didn't meet their quota for money, they would not eat, she said.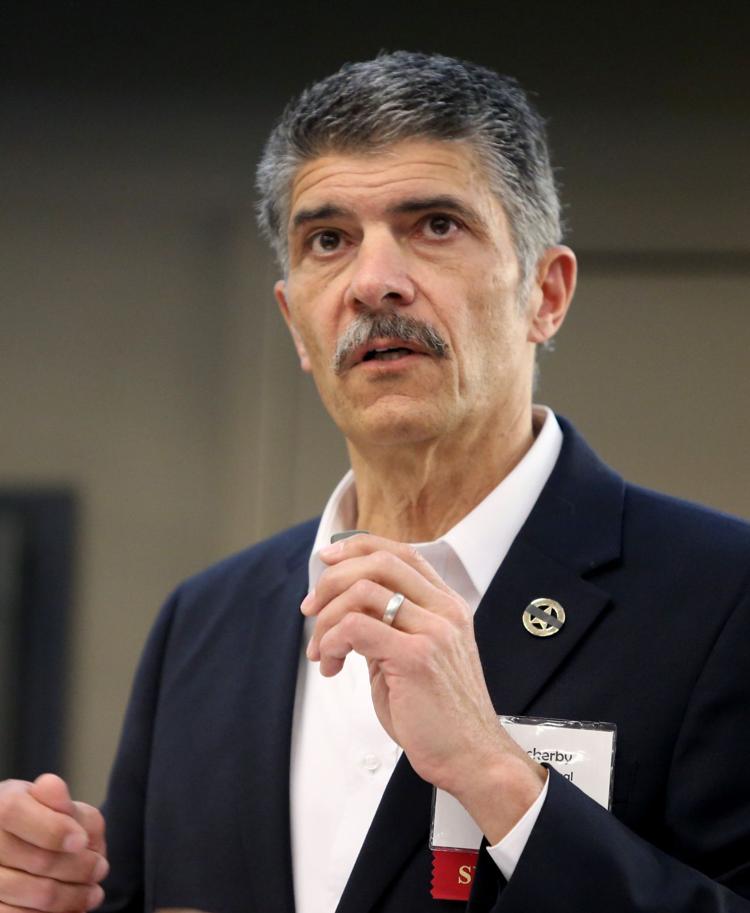 The boy ran away when the group got into an elevator and the door shut before he could get inside, Cady said. He went to Tumbleweed, which helped him return to his home state and found services for him there, she said.
Children can get into human trafficking for a variety of reasons, including survival and looking for food and shelter in return for forced labor or sex, Cady said. Victims are both girls and boys, she said.
A breakdown of who are the exploiters or traffickers, Cady said, shows that 36 percent are immediate family members, 27 percent are boyfriends, 14 percent are friends or family, 14 percent are employers and 9 percent are strangers.
Human trafficking also is more hidden, with prostitution being arranged through texting and motel meetings, Cady said. "Everything is done behind the scenes," she said.
Exploiters recruit through a variety of techniques, like targeting children with low self-esteem, courting them with gifts, exploiting or creating drug habits, fostering dependency through isolation and creating distrust of law enforcement and social services, Cady said. And victims don't view themselves as victims, she added.
The community can help by becoming aware of the signs of trafficking and by taking action so that maybe traffickers don't want to risk coming to Billings or Montana, Cady said.