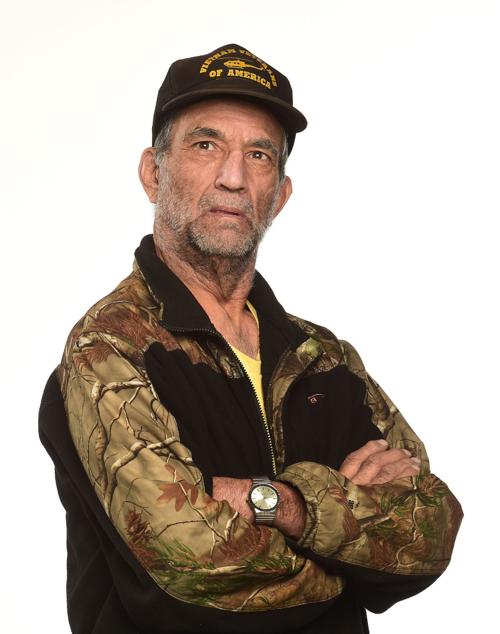 Ernie LaFountain served in the U.S. Army from 1965 to 1968 and again from 1970 to 1975. He went through several tours in Vietnam. He and three of his brothers were in Vietnam. His brother, Jerry, has been a part of the "Vietnam Voices" series. This is part of hisErnie LaFountain's Vietnam story. 
LaFountain: "I was working in Libby, Montana. ... When I turned 18, I went down and registered for the draft. ... Immediately thereafter, I was sent a pre-induction physical notice.
"I went to Butte and they examined and classified me as a "I-Y" and they sent me home. I had no idea what that classification was, and I called the draft board and I asked them and they said the I-Y qualification (available for military service, but qualified for military only in the event of war or national emergency) was the only level above IV-F (not qualified for any military service). The reason was that the medical staff found a suspected hernia on me. They told me basically I was home-free, forget about it; I will never get drafted. So, I just went on about my life, working in the woods.
" ... I learned this later, but when Gen. (William) Westmoreland needed more ground troops in southeast Asia, the government was faced with a problem: They had already drafted the young American boys who wouldn't cause a political uproar. So, they were faced with either taking away college deferments or activating some of the National Guard. Both of these options had major pitfalls in them.
"So Secretary of Defense Robert McNamara figured out a solution that became, at least in the military, became called 'McNamara's 100,000.' What he did was he directed all local draft boards to recall all I-Y and all classes above it for re-examination. By doing this, I walked into Spokane, Wash., into the draft clinic as a I-Y and walked out as a I-A (available for military service).
"While this really didn't disturb me, but what did disturb me was that when I got to Fort Ord, Calif., for basic training, half of my basic training platoon was from Montana. The other half was from Seattle and Chicago. We had three or four individuals, one of whom was from the Glendive. ... He had received a very low classification because of his mentality and IQ. He went in and he was called in and retook the physical and gained about 20 points on his IQ. He became I-A. He was just a wonderful guy, but he was dumb as a rock."
Gazette: But they were going to send him to basic and to war?
LaFountain: "He was in my basic training platoon. The platoon works together to solve problems. The drill instructors force us to do it because you've probably heard guys that wouldn't take a shower? Eventually five or six guys would jump them and use lye soap and the scrubbers that we'd scrub the floors with. We actually do it to one guy. We only did it once to one guy. But if we didn't do it, and he came out smelly, looking like a wino on skid row, the drill instructors would punish us for it.
"But going back, the little guy could not put his boots on the correct foot without supervision. If we let him put the boots on by himself, half the time they'd be on the wrong feet. We painted a small white dot on the back heel of his left boot. We practiced repeatedly, white black, white black. This worked for him.
"I have refused to think about if he went to Vietnam as an infantryman. I can't envision anything he could be taught to do to help him out. I think that's one of the greatest travesties of the war. That's McNamara's 100,000."
After basic, LaFountain was assigned to Fort Campbell, Kentucky, to a combat engineering brigade. LaFountain had no advanced training.
LaFountain: "When I went into the military, I could already drive a dozer, a tractor and tractor-trailers. They assigned me to headquarters company, heavy equipment platoon. The sergeant evaluated me and put me to work as a truck driver and a dozer operator. Later on, he put me with a crane operator and I learned crane maintenance and how to run the crane.
Jerry LaFountain is a Vietnam veteran who has received a Purple Heart. He was in the U.S. Ar…
"About five or six months into my time there, we were ordered to load up all of our equipment. There was a railroad yard in Fort Campbell, and they would pull the cranes in the flat cars and we would load our equipment onto the flatbed railroad cars and they would tie them down and they would go to Mobile, Alabama, where they were loaded onto a ship. The first man that I actually saw die in the military was there with three of us.
"I was a private. The crane operator was a SPC4. The other was a SPC5; he was married, had two daughters. He was the tractor-trailer driver. We were behind a set of buildings, loading these steel connexs, which are big storage units. We were loading them up. We had the safety ropes up there and were loading our second connex and the crane. There was one of the old friction type drums on it, and the turns were all drums, and Marty pushed the lever to turn and it hung up and stuck, and it the connexes started swaying. I was holding the ropes and Wes is on the other side, and he, for just whatever reason, he touched the connex to try to stabilize it. What we didn't know is the boom of the crane was on the power line."
Gazette: So before you even went to Vietnam, you had already seen someone die?
After putting all the equipment on rails, LaFountain and three other men went via bus to Mobile to accompany the gear. For about a week, they waited, looking around Mobile.
LaFountain: "That was my first confrontation with racism. Keaton and I had gotten up real early for some reason. We couldn't sleep. We were walking downtown and here's this cafe and coffee shop and we started to go in. This colored gentlemen said, 'Excuse me, could you please buy me a cup of coffee in there and bring it out to me? I will pay for it.' Keaton looked at him and said, 'Why don't you go in there and buy it yourself?' He said, 'Coloreds aren't allowed in there.'
"I am a Montana redneck. I was born and raised in Lewistown. I have a 10th-grade education. I have a lot of native intelligence. I don't have a lot of book-learning or life experience. It just totally amazed me that this man couldn't go in there and buy a cup of coffee just because of the color of his skin. So, we bought him a cup of coffee."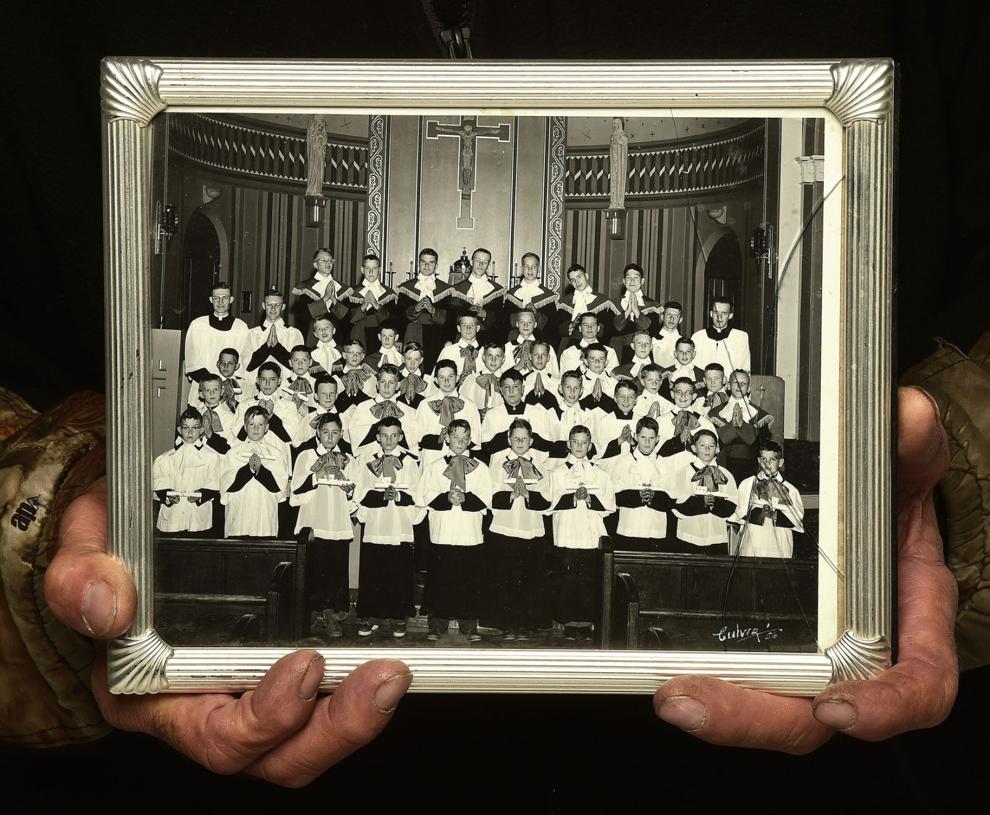 LaFountain arrived in Vietnam in August 1966.
Gazette: Where did you come to and what are your first impressions?
LaFountain: "I came on a cargo ship. ... We went up the Saigon River and docked at the docks in Saigon. ... It smelled bad to me. To this day, I can't stand to be around an ocean because of that smell. It was hot. It was muggy. I saw something moving out on the dock and it was night. I thought it was a dog. So I watched it for a couple of minutes and it came across and area of light and it was a rat, the size of a small dog. It was almost two feet along and eight, maybe 10 inches thick. And it wasn't alone.
"We got into the dock and started off loading the equipment. The first thing that came off was a tractor-trailer, and we unloaded connexes on it.
"An officer comes up to me and hands me a map. He says, 'You're here, you go this way, this way, this way, this way, and get on this highway, go up and turn right and you're in Long Binh. I said, 'OK, when does the convoy leave?' He says, 'There is no convoy. You leave as soon as it gets loaded. When you get up there, you unhook from the trailer and there will be an empty trailer, you pick it up, you go over to the fuel bladder, a big old rubber bladder full of diesel fuel, you fill it up, check it out, and you go back down with the empty. Back it in place, unhook it, pick up a load and do it again.'
"The third night I was there ... I was running at night, just a little before daylight before I pulled into Long Binh. I unhooked my trailer, went over, hooked up the empty, went over to the fuel bladder and started fueling the truck. I was walking around it. I happened to glance up at that driver's door, about four inches behind the edge of the door was a bullet hole. I had absolutely no idea where it happened. It happened on that trip, but some little Viet Cong out there somewhere took a shot at me. Fortunately, it missed. But I looked at that and I guess that was the instant that I faced my mortality because for whatever reason, if that had been 10 inches forward, it would have went right through my head."
Gazette: So your perspective changed at that moment? And how did it change?
LaFountain: "Absolutely it did. I faced my mortality. I knew that I could very easily die over there. And, I also realized that being Roman Catholic and also believing in Wakan Tanka, which is what we Indians call 'God,' praying.
"I need to back up here: When I got to Fort Campbell ... the non-commissioned officer ... was a Korean War veteran. He was an old Army staff sergeant, two daughters. He was old, 34. But, we had two men in the battalion with combat experience. He kind of took me under his wing, and I looked at him as substitute father. The fact that he had combat experience made me admire, respect him and want to learn from him. I figured that he was just about my best bet for surviving. I just religiously watched him and did everything the way he did.
"On Dec. 2, 1966, Sgt. (Andrew) Yasenosky, we had a group of guys running a crusher north of us, and at that time, from Long Binh north you convoyed. Sgt. Yasenosky had the payroll and the mail for the guys up there. He was on a track, on a personnel carrier. And they got hit, and they blew up a truck in the front of a convoy with a mine. Then they opened a convoy from both sides. We went over there with ... M-14 rifles.
"Yasenosky jumped off the track and into the jungle where the fire was coming from. He found a clearing, he laid down on the side of the clearing. He started shooting the Viet Cong.
"I was on kitchen patrol. I looked up and saw this huge black column of smoke. Then the armor started heading out. I just had this feeling. Anyway, after everything was done, they found Yasenosky dead, with a bullet between his eyes, 16 dead Viet Cong around him. They did not touch Yasenosky. They didn't take his rifle or anything. They left him where he died.
"And, at that point, my world suddenly became very small.
"Yasenosky was posthumously awarded a Silver Star. The man that was going to follow and keep me safe was no longer there. And I looked around at my platoon — at the guys in it. We had a lifer SPC5, and he gave them Yasenosky's stripe and became a platoon sergeant. I looked at him and I looked at everybody to see who I could follow. There wasn't anybody. And, at that time, I developed — or I started developing with the hole in the truck and Yasenosky's death and my appraisal of people around me — there was no leader, no one to follow.
"So, I developed a fatalistic attitude. To those who don't know what that is, I believe that Wakan Tanka, God, has a plan for all of us, and he has a purpose for us and he will determine my death. And, until he decides, until the time comes, I am going to live, no matter what I do. I have lived that to this day — my entire life."