Hal Haefer was in the U.S. Army from 1965 to 1968. He graduated from Montana State College. This is part of his Vietnam story. 
Haefer: "I had originally planned to go advanced Reserve Officer Training. I didn't pass the physical because of my eyesight (uncorrected 20/800 vision). I had been in the drill team at Bozeman for two years when ROTC was required. I had planned to become an officer with my commission in the Army. I had a predisposition to go into the Army. I studied psychology and sociology in college to include psychological tests and measurements, so when I took the entrance exam for the Army, I scored very, very high and I was told I was qualified in the general technical score for anything that I wanted. So, I was looking at two things, intelligence specialist and the people who run internets of spies. I asked the recruiter: What are these? He said, 'I can't tell you because they're classified.' So it's kind of like flipping a coin. I don't know what it's going to be. I had been told that if I became a 97B40, a special agent, I'd get $200 for civilian clothes, carry a pistol, never live on an Army fort and conduct background investigations and do security checks and oh, by the way, the recruiter said, these people never go to Vietnam. Where do I sign?"
Gazette: Was Vietnam a concern for you, going into the Army?
Haefer: "Well, these people never go to Vietnam. Where's the concern? I'm not going. I am going to be here in civilian clothes, helping people get their security checks done, get their clearances, or are they keeping the classified documents properly in the States? I originally thought I was going to be a second lieutenant, ROTC-wise, wind up in executive company of some company in Vietnam, and I wasn't upset about either one of those situations, really."
Haefer went to basic training at Fort Ord, Calif. He did advance training at Fort Holabird in Baltimore, where the intelligence for the military were trained.
Gazette: What was your training like?
Haefer: "I learned to interview people, and I am looking for these following items — LIDMAC — which is the military acronym to remember loyalty, integrity, discretion, morals and character. When you apply for security you have to give some references. A special agent will come out and interview the references. From each reference, you want to get at least two character references from that reference and it goes on and on until the report you write, you assume you've covered those characteristics. Somebody has said something, 'Oh he's very loyal,' or 'He's got good character, has good morals, good integrity,' and you type those all up and somebody somewhere decides you either you get your clearance or you don't. To have that job, I had to have my own security clearance at the level of top secret. So you learn to interview. You learn how to secure classified documents — what level of protection they need for what they are."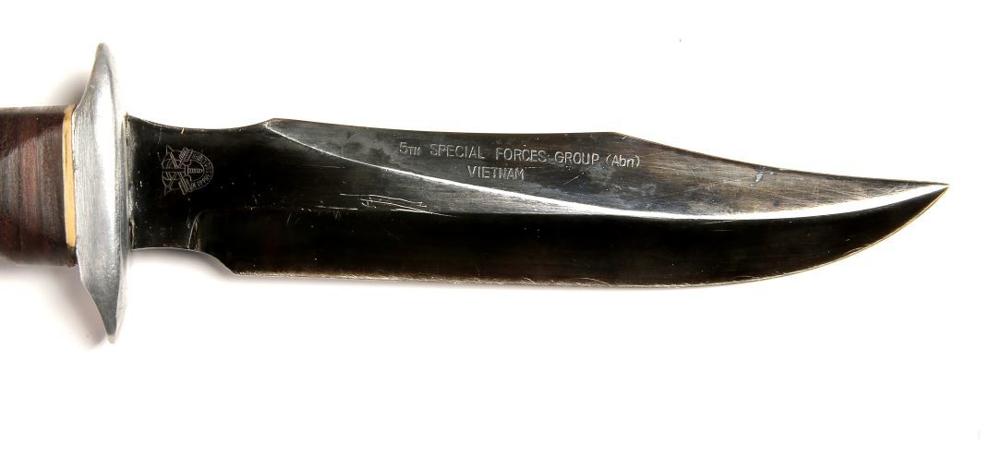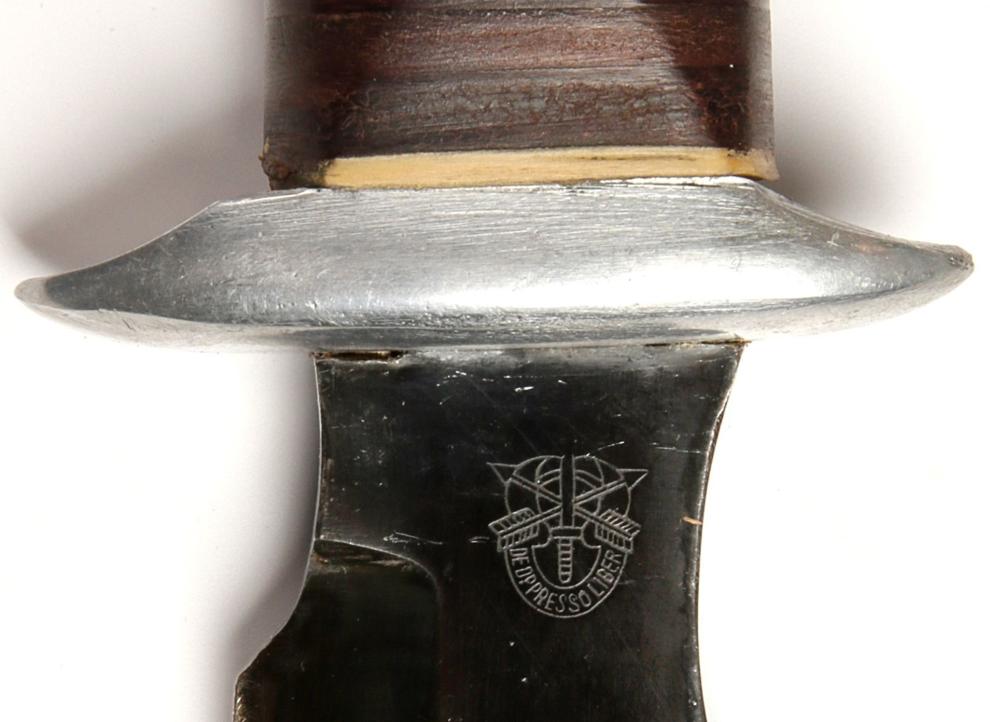 "... As it happened, my class going through Fort Holabird, going through special agents, was the first class ever to have anybody assigned to a combat unit. There were five of us and I went to Fort Bragg, N.C. We were put into the 705th Intelligence Detachment, which is attached to the 3rd Special Forces, whose area of interest is Africa, south of the Sahara... I was put in a Special Forces unit, an airborne unit. I'm not airborne qualified, I'm not supposed to be in a combat unit and I get called into my commanding officer's office and he sits me down and he says, 'Private Haefer, would you like to go airborne?' and I said, 'Well, I tried back in basic training, but I have bad eyes. My corrected vision is fine, but my uncorrected vision is atrocious.' 'Ah, think nothing of it, Private Haefer.' He gets on the phone and calls down to the medical facility. He says, 'Captain so-and-so, this is Maj. Strauss, I am sending Private Haefer down to pass his airborne physical. Do you roger?' So I get my little paperwork and I go down to the medical people, put it on the desk, they stamp it and put it back to me, never examine my eyes at all.' But, airborne people have something about them, if you're not airborne, we don't need whatever you got. That's not true, but they'll call a non-airborne person 'a straight leg' or a 'leg' because he's not qualified."
Haefer went to Fort Benning, Ga., for airborne qualification. He was assigned to the 101st Airborne Division in Vietnam in 1966.
Gazette: Getting your orders for Vietnam, when you were told that weren't going to go, had to be scary for you.
Haefer: "I didn't have any strong feelings at that point in time. It was still an adventure, you know? Life is unfolding and I am finding out stuff, and I am testing myself. I am seeing what I can do for someone else. I am pretty much satisfied with that process.
"... I arrive (in Vietnam) like all the other GIs, just a plane full of people. When I get off the plane and start walking across the tarmac, this jeep comes racing up to me. There's 200 people walking across a tarmac. He comes driving up to me, because he's a Spec4 in the Special Forces. I am the only one on the plane wearing a green beret, which is no longer my unit, but you stay in the uniform of your old unit until you sign in with the new unit, so I am in a green beret, too. He comes and asks me, 'Where can I take you?' and I said, 'I'm looking for the 101st.' He said, 'Would you like us to change that?' Yeah, sure. Not that I have anything against the 101st, but I've started to buy into the myth, the romance, the status or prestige that this country had at that point in time with the green berets. John Wayne's movie hadn't quite come out yet."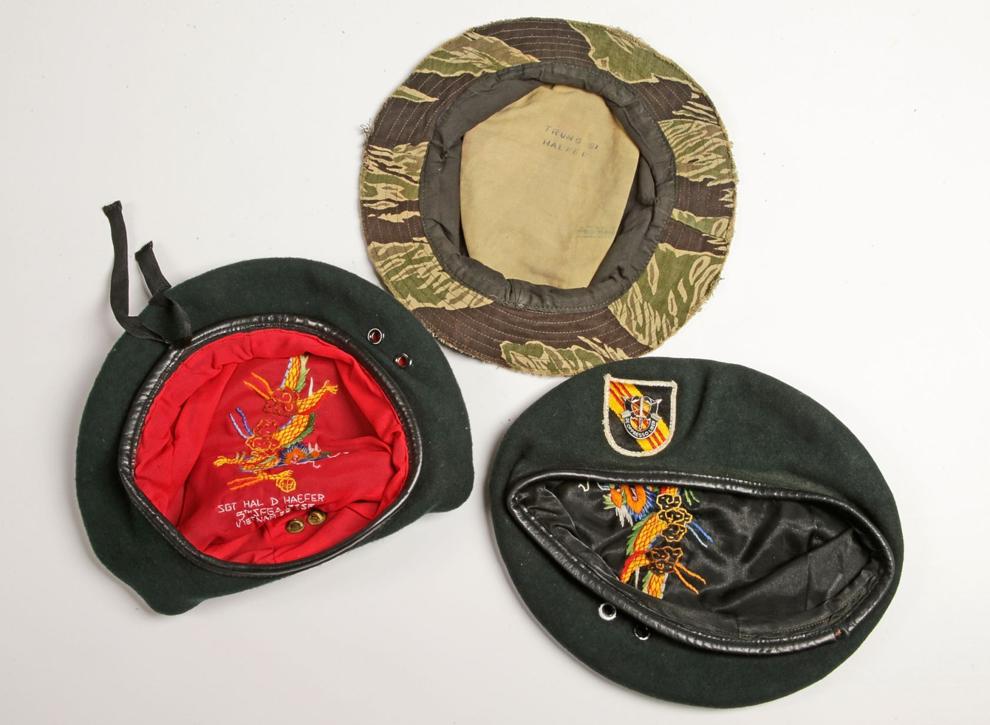 Haefer is assigned to the 5th Special Forces in Nha Trang.
Haefer: "I arrive at the headquarters of special forces and they said, 'Private Haefer, we have two jobs you're qualified for. We've got this or that, which one do you want?' This is the Army. Which one do you want? What they had was the possibility of establishing the source control section. What had been happening was that you're paying your spies and I'm paying my spies, she's paying her spies and everybody is paying their spies, getting their information. But these people started selling their information to the French so they're getting pretty good at it by now. I would write one report and sell it to you, and you, and you, and you, and our government will end up paying five times for one report. So, what they want us to do, a combat unit, was register our sources. We've never done it before, but Gen. William Westmoreland gets what Westmoreland wants because he's Westmoreland. So, I get back into that airplane and fly back to headquarters and get their regulations which is not Special Forces and so since I do have a college education, it's like plagiarizing. I go back to Nha Trang, go back to my little desk, and rewrite the regulation into our speak. There's our regulation. It goes up the chain-of-command, back down, approved. My commander is pretty happy with me because he didn't have to do this. Then comes the implementing of our source control section. Our sources have to be photographed, fingerprinted, little ID cards sent off to the headquarters in Saigon and they'll decide who gets to have which source. Would you believe your very, very best sources get scarfed up by the CIA? There's my government in action. Our sources are wherever our A-teams are. They're out in the boondocks and not much interest to most agencies.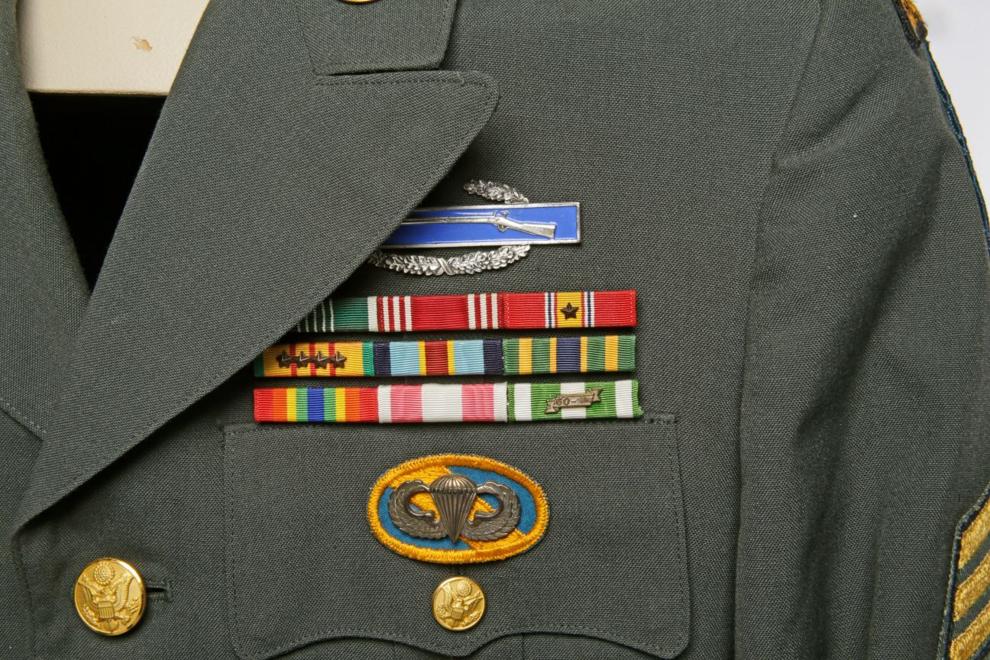 Gazette: Was this interesting work or meaningful?
Haefer: "It was a challenge. This has not been done before. They're expecting something out of you... Getting people out in the field to do what they needed to do was more challenging, but I also got to do a lot of going out chit-chatting with this guy over here, and this one out here, and this one here, seeing the country. It was seeing the country."
Gazette: What were your impressions of the country? What was it like and what do you remember about it?
Haefer: "I remember that I was seldom, if ever, dry. I would take a shower before going to bed, towel down a lot — two towels — in my little shorts and flip-flops, walk back to my hooch, lay down on my top sheet, under a fan, and for about five minutes, I was dry. A beautiful time, those five minutes. In 10 minutes, my own body heat and moisture, I'd be wet again. You're either wet internally going out into the field or it's raining on you and you're really wet."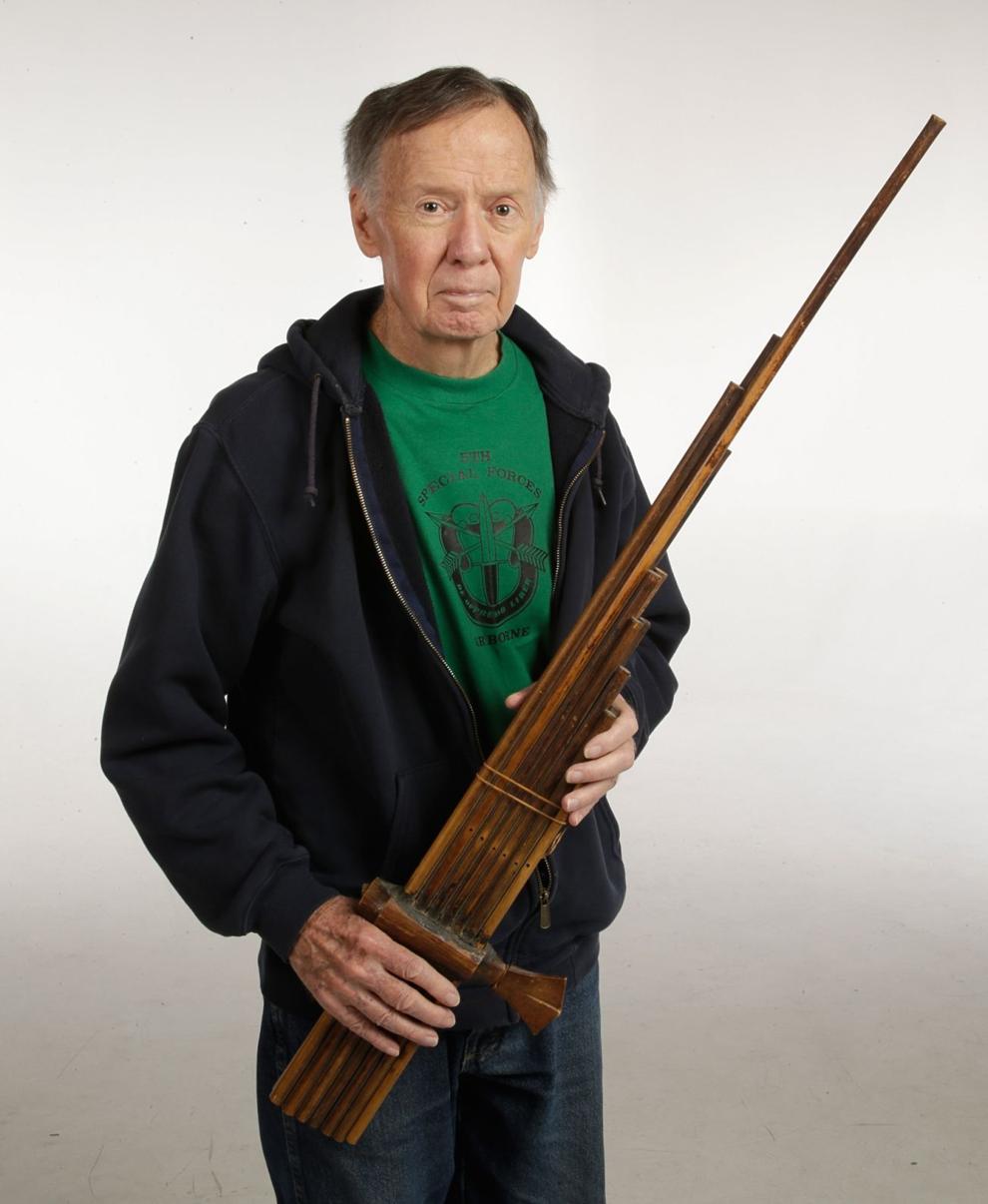 Gazette: It rains a lot there and comes down furiously?
Haefer: "I was there for 18 months, two rainy seasons, one dry season. But, the dry season is pretty wet."
Gazette: So you're going around to the different A-teams. What are those A-team camp conditions like?
Haefer: "You land in an helicopter that is going somewhere else and it will pick you up later on. They drive out to the air strip in a jeep. You find out the hospitality of the team house. They've got beer, because they sell weapons on the black market, get money, captured weapons, not government property. So have a beer and, '(It's) what do you need and how can we help you out, because we're kind of busy here?' Because, they're getting shot at. And, we'll do what we can for you, and then the helicopter comes back. You tell them what's going on, and how it's important to your commander, and they kind of buy into it. One of the things that you find out is the enemy is within and without. They never stopped to think frequently: There were Viet Cong in my camp and I need to do what I can to find out who they are and neutralize them. So, there are methods that you can use that are probably classified as to eliciting, besides common sense, a person's political views and the people outside your compound. There's enemy outside, nearby, keeping an eye on what you're doing. So, you're there stressing the importance of doing something along these lines, as your time and resources allow. So, it's kind of a sell job, in a way, and a training job in a way."