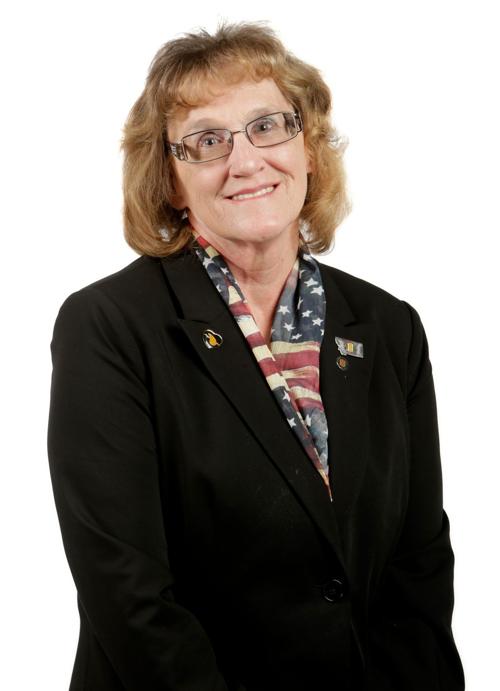 Beverly Stewart served in the U.S. Army from 1969 to 1977. Women served in Vietnam in noncombat roles, mainly as nurses at hospitals. Less than 10 percent of the troops who went to Vietnam were female. This is part of her Vietnam story. For the complete interview, please go to billlingsgazette.com/Vietnam.
Stewart: "I lived and grew up in Sidney, Mont., country schools and into Sidney for high school — a farm girl, mostly."
Gazette: Why did you decide to join the military?
Stewart: "I have four sisters and three brothers and as you can probably figure out, that's quite a strain on finances for one family. I figured I could get college through the military."
Gazette: What was it like joining the military as female in 1969?
Stewart: "It wasn't too bad. Well, I wasn't prepared, I'll tell you that. Basic training, we went to Fort McClellan, unless you were a nurse. I was into that as long as it didn't pertain to blood ... I went to clerical school. I never claimed to be a typist. I let them know that right away. I went on to finance school at Fort Benjamin Harrison in Indiana. I went into the finance corps. That was kind of like my calling. ... I liked numbers and I liked finance. I liked accounting."
Gazette: What was boot camp like?
Stewart: "It's a different for the men, for sure. But, it was scary for an 18-year-old girl who had never been away from home before in her life. Marching, ironing your skirt after every time you ate, every time you sat down and went through classes. It was like you were going to school. Then, marching. First aid. We did go out a couple of times and stay in the woods. We had medical training.
" ... I was second in my platoon to the top. I graduated from that with honors. Then, I went to clerical school.
" ... The heat in Alabama was real eye-opening. I went down there in September. It snowed in December and everybody was having heart palpitations and they had never seen snow in Alabama. There was one girl from Florida who just couldn't function ... I had a good group of girls. A lot of them went to clerical school. It was a nice experience. I'm sure it's nothing like what the guys go through."
Gazette: What did your parents and family say when you said you were going to join the Army?
Stewart: "Actually, I don't think my mom really had too much controversy over it. I was not 18 when I did decide to go in. I turned 18 after that. I think that's the first time I ever saw my dad drunk in my whole life when he had to sign the papers. It took him quite a long time to work up the courage. Being a World War II veteran, he had experience with what the military was like in his day and time. He really didn't want that for me. He was still thinking like the World War II mindset of the military. So, it took a lot for him to sign the papers. Then, I came home at Christmas, and he saw that I was OK, and then he was OK with it."
Gazette: What do you do in finance in the military?
Stewart: "Mainly it's just the payroll. It's paying the soldiers, making sure their finance records are correct to make sure they're getting the right pay that's due to them, or making sure their money is sent home to their families if that's what they want to happen. But, it's mostly just payroll and insurance comes out.
" ... When I was in finance school in Indiana, just about my whole class was sent to prepare to go over there."
Gazette: When you joined the Army in 1969, obviously Vietnam was happening, did you think you might go to Vietnam? Or did you think you were safe?
Stewart: "All females had to volunteer to go. There was no draft for females. I had no desire to go there in 1969. I had no inkling whatsoever that I was even going to go there. After finance school, I go orders to go to Fort Eustis, Va. Most of the time, you're sent to one stateside base and you're there for the rest of your time in the service. Very rarely do you change stateside bases. I don't know really how it happened, but I went there in March 1970 ... in November, I got orders to go to Fort Knox, Ky. I don't — to this day — know how that happened, unless I made someone mad or something. I don't know. The people there liked me and I just don't understand how that happened ... I went to Fort Knox ... unfortunately, the living conditions ... were not — how should I say that? — good for me. I'll just say that. For my own personal reasons, from November until April, I tolerated it. In April, it came to where I kind of feared for my life, so I couldn't find a way to leave there. So, I weighed my options and the only thing that was open to me was to volunteer to go to Vietnam."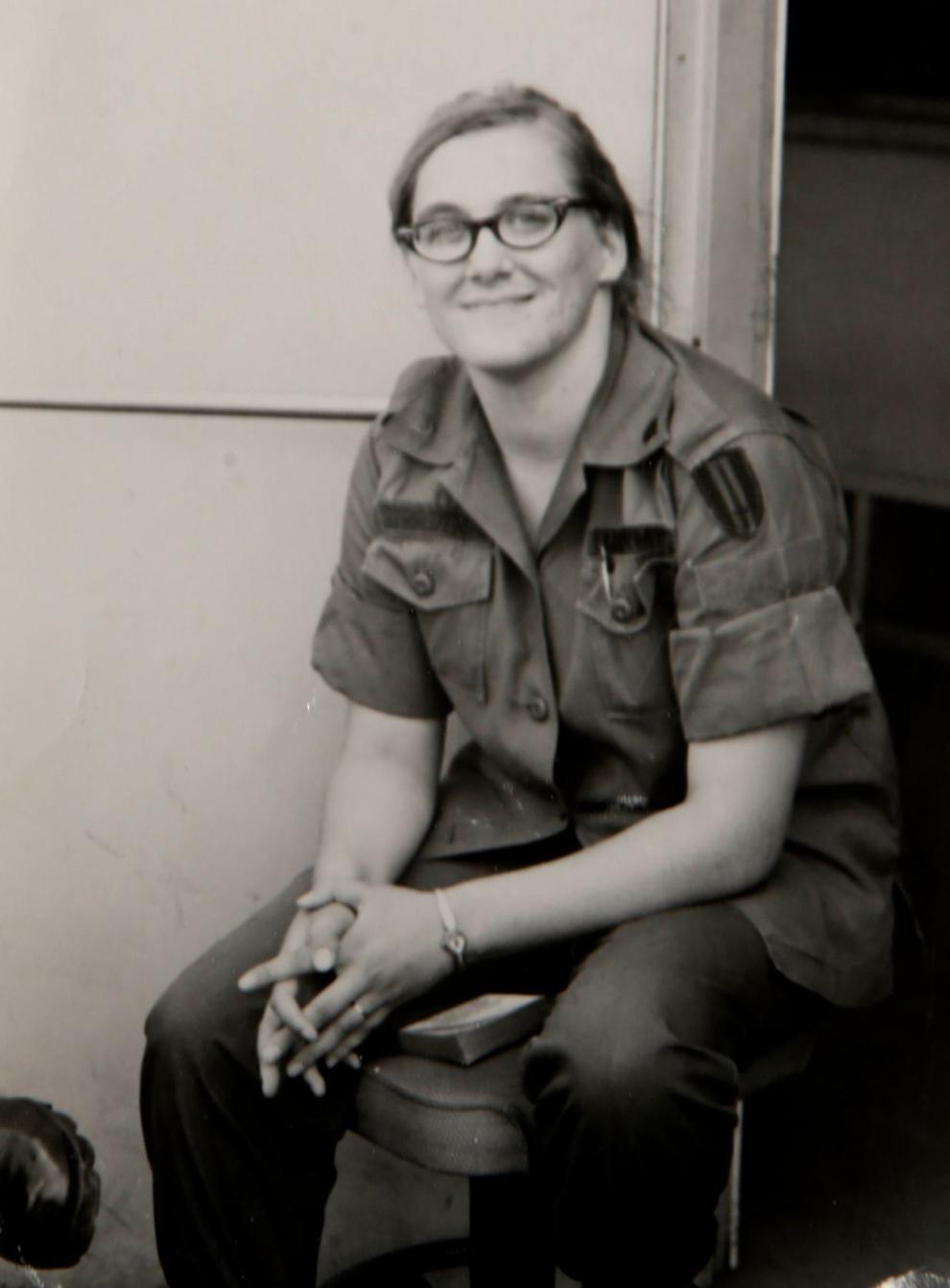 Gazette: Let me just make sure I'm clear: Going to Vietnam was better than staying in Kentucky?
Stewart: "Yes, at the time ... Realizing that if it was maybe 1965 to 1968, I might not have taken that option because you have to realize the major Vietnam fighting was 1966 to 1968, that's when the most casualties happened. In 1970, I looked at that ... Yes, there were still casualties, but nothing like Quang Tri and Ia Drang Valley in 1965 ... OK, I can do it. I did that without telling my parents, a 19-year-old girl ... I was OK with that."
Gazette: When did they learn?
Stewart: "When I went home on leave — I got a 30-day leave. I said I am coming home for a month. I had my orders and I told them. They weren't real happy. But, then when I explained the whole situation and my parents and my family were quite religious and they understood it. They didn't like my choice of alternative, but they understood where I was coming from."
After her leave, Stewart flew to San Francisco, Alaska, Japan and then to Bien Hoa.
Gazette: What were your first impressions of Vietnam?
Stewart: "There's a lot of guys around there. I'm 19. I'm in for adventure. It's hot. There's a lot of activity. The first thing I noticed was that everybody has a rifle, you know. At this point, compared to now, the women were not required to be trained with arms. I didn't know how to shoot a rifle. I didn't need to know how. My dad tried to help me shoot a .22 when I was younger and then he gave up. He said, 'You can't shoot nothing so don't even try.' He gave up on me with that after blowing a few holes in our hills out there."
Gazette: Were you the only female on the flight?
Stewart: "I don't really recall, but probably there was a few nurses on there. I don't think I was the only female or else they wouldn't put me on the flight, even though I was 19."
Stewart was assigned to Long Binh, her duty station.
Stewart: "All of the women who weren't nurses lived in one compound. We're the Women's Army Corps, called 'WACs.' There's probably six buildings and there's probably six rooms in each of those buildings so that any time, there's between 30 and 40 women in that compound, because there's headquarters and officers and girls that work in the compound had their own building ... The gate closed at 10 and locked. There's bunkers in there. It's a two-story building. The finance office is around the block and it was a big steel building ... Cashiers were on the left with cages and then we had military payment currency — not real money. We didn't use dollars ... Over on the right, were the people who were on the records. There weren't a lot of us in there — 25 to 30. I was the only woman, unfortunately, for that. When I got there, they didn't know what to do with me."
" ... I report in to the guy in charge, I think it was a captain. I am pretty sure it wasn't more than a captain. It was like a shock because they don't know what to do with me. They make up a new job. For two weeks, I sat at the entrance to the building, on a stool, telling guys that have a problem with their pay that had a chance to take off from their other duties to see somebody. So I could tell them which part of the building to go to and who to talk to. For two weeks, I did that. I probably read 10 books.
"And, beside me, at that time, Long Binh was a gathering place — they had the Long Binh Jail there and guys were coming there for rehab from drugs. It was during the time of the war when they were letting soldiers who were having drug problems and needed drug treatment come to Long Binh and get treatment, get out early — whatever their case was. About every other day, there was a new guy sitting there at the door that they were letting go through this drug program that was really strung out and sleeping almost the whole time, but they were giving him the opportunity to wait to go home or to be doing something, I guess. I don't know. That was uncomfortable.
"I don't know the whole story on them, but finally I couldn't take it anymore and I just said, 'Look, I've been through the schooling and I've worked with the payroll at Fort Eustis and Fort Knox and I know all this stuff ... I deserve to have a job. So, finally they put me at a desk after two weeks.
"Well, in between that two weeks, boredom had really set in and I was starting to live the adventure. We could go out. We could go out on Fridays. The guys in the finance office — I got to meet some of them — and we would go out on Fridays, I had two friends in the company. All three of us would go out. They stayed my two friends the whole time I was there. The guys in the area, the ones that actually were on call for the fighting and the guard duty and all of that, protecting Long Binh, I don't know their specific jobs, but once in a while they got to go to the clubs. We would just leave there with the tables covered with drinks that they would buy because they were so happy just to talk to American women. I didn't drink that much until I got Long Binh and then, I drank a whole lot, I'll admit it. I did. I drank a lot while I was in Vietnam. They give you the drinks in a styrofoam cup. And they would be stacking up.
"Those guys were so happy that they got to come in out of the field and talk, and my two friends and I and the nurses were the only ones in there. We just drank those drinks until I had built up such a tolerance that it didn't really affect me anymore. So, probably we drank a heck of a lot in that year I was over there."
Gazette: Did they find a useful task after that two weeks?
Stewart: "Then, I started working with the records and the payrolls. In the time I was over there, they switched out some of the financing procedures. We went to some classes to incorporate the new payroll procedures. We had to ship out the records when death notices came in. At the beginning, I read them. After that, I didn't read them anymore."
Gazette: What did they say?
Stewart: "Some of them were just got shot or were shot here or there. Of the 58,000-plus guys on the wall, 10,000 were not hostile, which means they were accidental. Some of those were they got too close to the helicopter blades. We had some of those. The helicopter doors weren't shut. Some of them fell out. There's a lot of different things. I just quit reading them after awhile."
Gazette: That must have been shocking at first?
Stewart: "At first it was, and then I just didn't want to read them anymore."