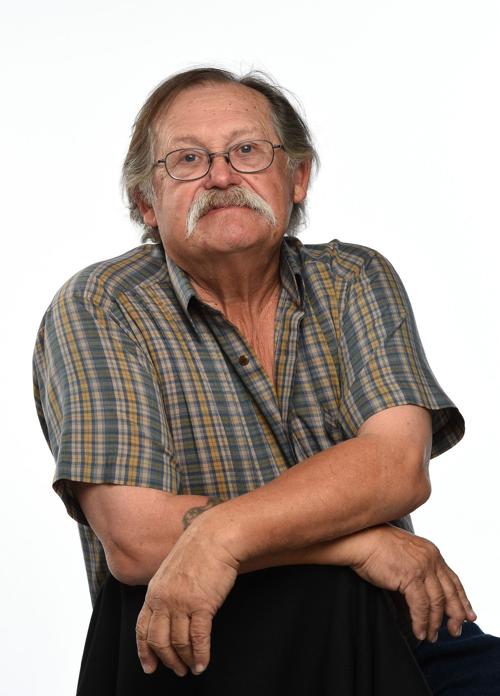 Tony Brilz served in the United States Navy from 1964 to 1968. He graduated from Fromberg High School in 1963. This is part of his Vietnam story. 
Brilz had come from a Navy family. His father was in the Merchant Marines during World War II. His uncles had been in the Navy.
Gazette: Were you aware of Vietnam when you joined in 1964?
Brilz went to basic training in San Diego.
Brilz: "Here, I was just a young kid out of high school. I was a little over 18 and coming from Montana where you're in the dark about a lot of this stuff. Then, boom, you're in basic training. The best way I can explain that is that when you get in there, the first thing they do is cut your hair. You're bald. You don't know what's going on. They give you clothes. They do this stuff and you're standing in line and you're scared to death because you don't know what you're doing. You're from Fromberg, Montana — a town of 300 people and there were only 17 people in our class. It was funny because what I can really remember is standing there and ... you had your shorts on and you think, 'What have I got myself into?' What really hurts about all that, you didn't have your own mind. The first thing they did is knock you down. They break you. Yes, sir. No, sir. Push-ups, if you do something wrong. It was discipline and authority right from the beginning. Not that I wasn't used to a bit of that. I worked on the ranches and farms. I knew how you had to do that stuff. I was pretty diligent about yes and no and authority, but not like it was there. It was knock you down and then build you back up. That was the first real experience with being subject to authority — I mean, deep authority. You didn't doubt, you know?"
Brilz: "Yes, real scary. Yet, on the other hand, it was kind of OK because you knew that's what you did. Thankfully, I had some uncles that told me kind of what to expect. But being told and then being in the fire was a whole different thing."
In the Navy, Brilz trained as an electrician. He went to Baltimore to prepare a landing-ship tank.
Brilz: "I knew where we were going and what the destiny would be. ... That's the same ships they used in Normandy, where they run up on the beach, doors open up and the gangway dumps down and troops run off. That's what you see in the movies. It was a recommissioned ship."
Brilz estimates a small crew of around 30 spent nearly four months getting the ship ready again. The ship was a World War II-vintage landing craft. It could go in about 14 feet of water, holding up to 125 men.
Gazette: When you get orders to Vietnam, were you worried or concerned?
Brilz: "I don't think most of us really realized what we'd be doing with our ships. We knew we were on an LST, and we knew we could beach. But nobody ever told us what we were going to do. It wasn't until we got there that we really knew what we were doing. We pulled into Da Nang, and there's ships all over and it's a really nice port. There's military people all around. We unload our cargo, and the next thing I can remember, we couldn't have any liberty. Some of the officers could, but they only had a few places where you could go. You couldn't be out after 8 o'clock or after it got dark."
Gazette: What were your first impressions of Vietnam?
Brilz: "There was stuff laying all over, garbage, stuff like that. The people where we were, you didn't have a lot of association, but they would come up and down with hands out and they were raggedy because they were the boat people. Yet it was also beautiful and green and lush. On the whole, it was kind of filthy."
Gazette: What did you do day in, day out?
Brilz: "Our primary job was going up the river carrying supplies. Supplies could have been anything from food to vehicles to weapons on the way up to where we were going. ... When we went up the river, that was the first time I really realized ... we had gunships and helicopter support. Them (gunships) could blow the shells out. They'd escort us on both sides of the river. Here I am like a little kid not knowing what's going on. We weren't in general quarters, so I pop my head out of the manhole, because one of my jobs was running the generator, looking all around, probably shouldn't have been doing it, but I was curious, but I lifted it up and gunships are going beside us, and when you're going up the river, things were quiet and you hear this brr-rrr-rrr-rr-tt. They were strafing on each side of us. Are they shooting at somebody, or are they just doing that to let people know we were there? I don't know. ... But they follow us all the way to our destinations, wherever we dropped off our stuff. We were escorted by them up and down the river."
Gazette: Was it frightening?
Brilz: "You didn't really get frightened until I saw the airplanes come along letting off the napalm bombs. Then you knew that was a serious thing. But we never got shot at during that period. So I didn't know. ... I can remember that it was like no leaves, no trees, no nothing. ... I now know and learned later that everything was sprayed with Agent Orange. They defoliated everything. So here you're going, and there are no grass, no trees, no nothing. So, what are our guys shooting at? Well, come to find out later on, by some of the people we brought back down the river, the Army and Marines, those (Viet Cong and North Vietnamese) had tunnels all over. They'd pop up out of those tunnels and shoot at the ships coming up the river. That's when I learned about the tunnel rats where those guys would go down in the tunnels — those little skinny guys — wow, you talk about scary. I had no idea about that stuff, but when you listen to those guys come down the river, holy crap do I got it easy. I got an easy job. I was being escorted, and I don't have anything to do with that stuff. Everywhere we went, we had patrols."
Gazette: Did you have a lot of communication with home, and what was it like?
Brilz: "I pretty much told them exactly what was going on. Some of the country was beautiful. I told them about that. There were some things that were so-called classified that I didn't talk about. I know now that it wasn't that classified, but that's what they told us. You had to follow orders and you didn't saying nothing because they said some of the letters may be looked at before they were sent. They watched you. I told them about my daily job and what was happening. I told them I missed them and thanked them for what they had done for me."
Most of Brilz's job involved going up and down the river, delivering supplies or resupplying smaller ships.
Brilz: "We took supplies to the motherships that supplied the amphibious ships, everything from to food to whatever it was. That was another part that bothered me, though. I know sometimes we brought back guys that got killed because they put them in the body bags. Nobody ever talked much about it. Then you brought back a couple guys in."
Gazette: You get a first-hand view of what war is doing. Was that eerie or hard to do, knowing that's part of what your job was?
Brilz: "It was for me because I never did talk with anyone else about it. Everybody pretty much just kept their mouth shut. I suppose it was because we were told it was a need-to-know basis: If you didn't need to know, you didn't.
"Some of the places that we tied up to, there would be anywhere from 10 to 40 sanpans tied together, and that's how they lived. They'd swim from one boat to another, and, you know, the manure and feces floating in the water. ... They just looked starving. Jobs were probably hard to find. That kind of poverty really, really bothered me. Even to this day, I don't like to see it. I kind of steer away from it."
Gazette: Does it bring back those memories?
Brilz: "Oh yeah, all the time. Coming up here today, I saw this guy walking down the street ... and I could see (Vietnam) just like that. Those were the kind of people who were asking for handouts. ... That was one way of them getting something. On the whole, most of the Army and sailors that I knew, if they could give anything, they gave it to them. I saw a lot of food off our ship go to them. I would give too."