It used to be Brenda Weston's children that brought her down to the 4-H show at MontanaFair. These days it's her grandchildren. And year after year amid all the activity the fair brings to its slice of the MetraPark grounds and her own family commitments, Weston always makes her way to the Sons of Norway food booth. 
"I guess it's a tradition," she said Sunday afternoon, holding a "viking on a stick," one of the Norwegian heritage group's signature food items. 
At the Sons of Norway booth fair-goers can buy Norski's (a piece of fried bread tossed in cinnamon and sugar) and lefse (a traditional Norwegian bread made with potatoes) but the "viking on a stick" is the star of the show year after year.
A viking on a stick consists of spiced ground beef wrapped into a tubular shape, speared on a wooden stick and deep fried in a buttery tasting batter.
By the time MontanaFair concludes, several thousand vikings will likely have been sold in what is a key fundraiser for the local Sons of Norway group that has been active in Billings since 1970. 
For the last four years the fair operation has been run by Janna Curtiss, a group member who has worked at the booth for 40 years after starting out as a teenager recruited by her parents to help out. 
Her mother still makes whipped butter for the booth, she said.
Curtiss still found time to laugh amid the lunch rush Sunday afternoon that started with an order for two vikings by a man standing at the front counter as soon as the metal security screen went up and a volunteer up front passed back his order.
"I call it my eight days of hell, but fun," Curtiss said. "It's long days but yet it's so much fun because I get to see these guys and the other people and talk to them for hours on end while they're here."
Technology has made running the booth easier than in Curtiss' teenage years. Now they have cool air blowing inside, automated mixers, cash registers to calculate change and custom-made metal stick holders for when the vikings are ready to go in the frying oil.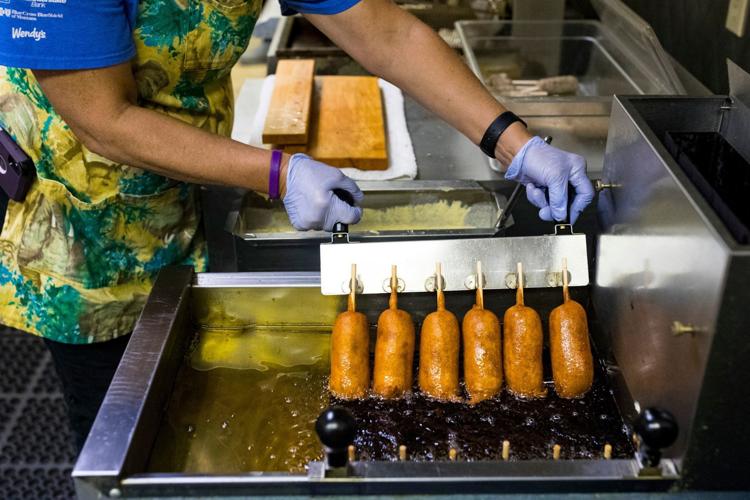 Even with the improvements over the years, Curtiss said there are still a lot of "uff da's" uttered inside the booth.
It's not unheard of for people to come by, sometimes with bags, and ask to pick up orders of around a dozen later in the evening on fair days, Curtiss said, adding that she doesn't think all those vikings stay in Billings. "They take them to other cities to take them home to mom." 
Depending on where a person goes in search of vikings on a stick, the spices used in the meat can be different. So can the shape it's cooked in, which leads some people to become particular about how they like their vikings best.
A viking on a stick in Sidney or Great Falls will be circular, which Curtiss said she thinks makes it more difficult to eat than the Billings variety. 
"It's kind of like a Norwegian meatloaf, just a small version," she said of the vikings they sell. 
The vikings are made and cooked at a local meat shop and chilled until they get picked up by Curtiss each day. "I can honestly say they've never been frozen," she said.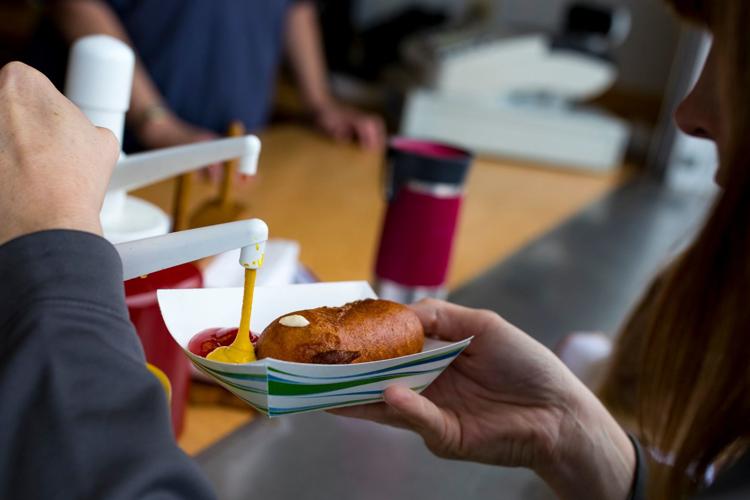 Most people eat their viking with ketchup and mustard. There is a bottle of horseradish available, which on some occasions is mistaken for mayonnaise or ranch.
"One guy poured it all over his and took a bite and, yeah, it was horseradish," Curtiss said. 
People can also request a viking without breading, something known at the booth as a "naked viking." 
"We started that a couple years ago because people can't have gluten," Curtiss said.
Sunday morning's crew was running light from its usual staff of about seven, but the key tasks were all covered, including the one that fell to Dick Fossen. 
Seated on a chair in the back, Fossen methodically stuck the vikings with wooden spears and talked about why he's a part of the Sons of Norway. He had a great grandfather who came to the United States from Hallingdal. Past generations of his family have lived in North Dakota, where Fossen said he spent most of his life before moving to Billings about 25 years ago. The Norwegian language was passed down to older generations, but not to him, Fossen said. At group meetings he says he enjoys hearing people speak Norwegian. 
"I don't understand it, but I wish I did," he said.
Though the language wasn't passed down to Fossen, the taste for Norwegian food was. He particularly enjoys torsk, which is a kind of Atlantic cod dish. At the end of October the Billings Sons of Norway group holds its torsk and meatball dinner. Another Norwegian food Fossen enjoys is lutefisk. Like torsk, lutefisk is also made from Atlantic cod. The fish is typically dried, then reconstituted using lye, cooked and served with butter.
But unlike the viking, neither of those dishes are served as fair food. 
Fossen started working Sunday at 11 a.m. and by the time the booth opened for business at noon he'd already finished prepping 150 vikings. He said he tries to eat just one or two a year. 
"I can't be eating all the profits," he said. "Now if it was torsk or lutefisk, I'd have a bowl in front of me all day."
---
Retrospective: Food at MontanaFair
Caramel apples, 1973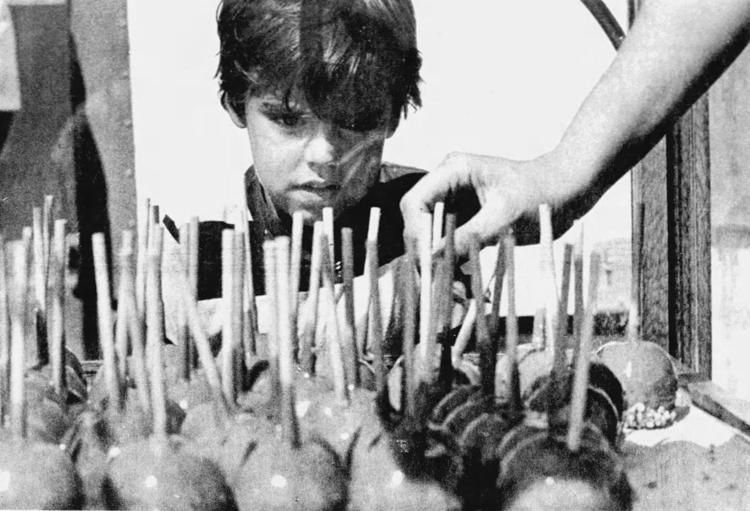 Popcorn vendor, 1976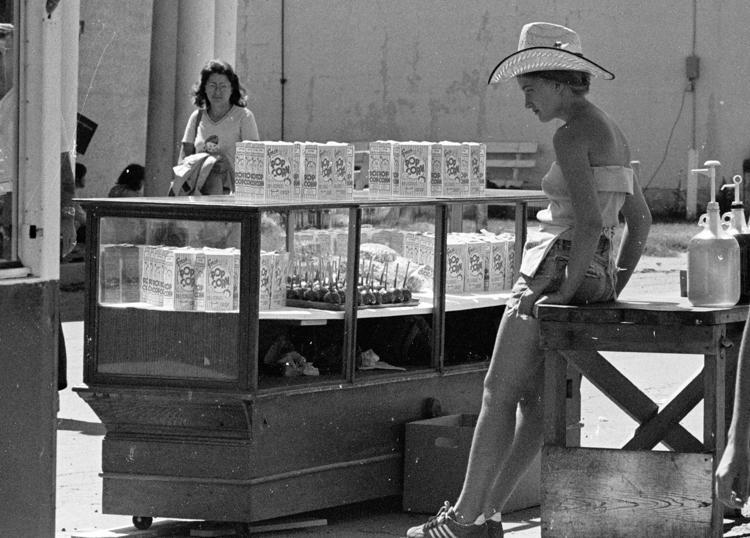 Hot dog on a stick vendor, 1977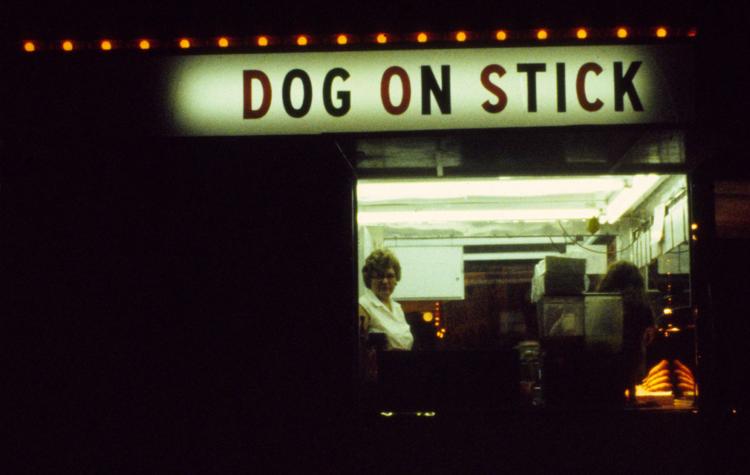 Caramel apples and caramel corn, 1985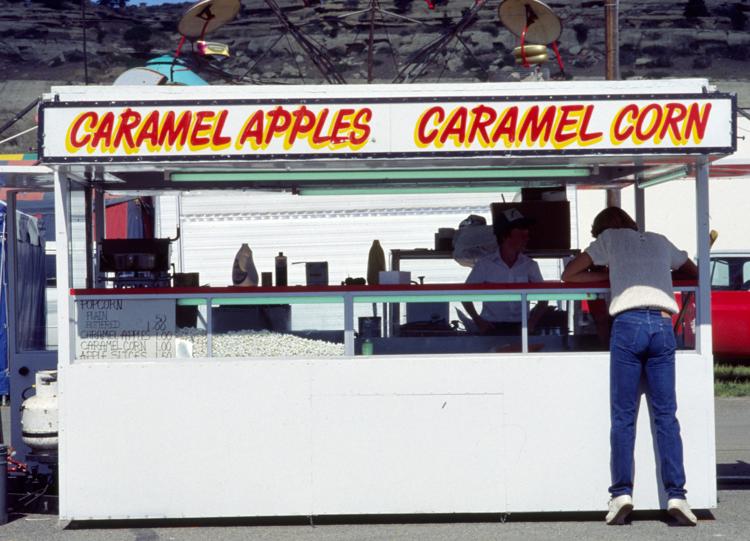 Foot long hot dog vendor, 1985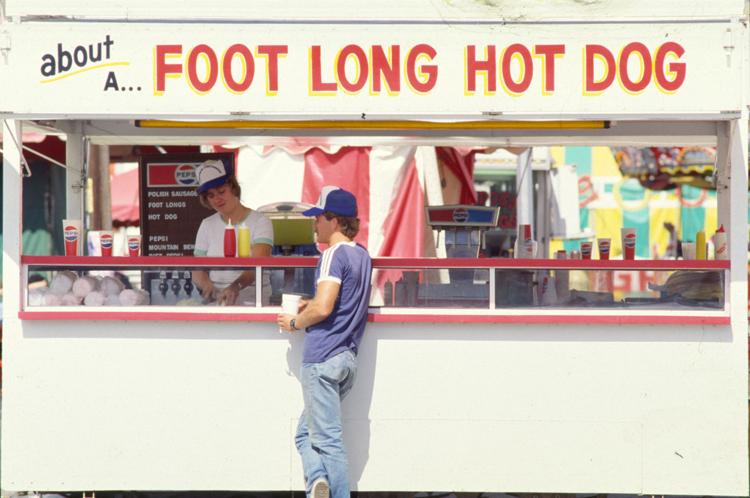 Caramel Cookie Waffles, 1987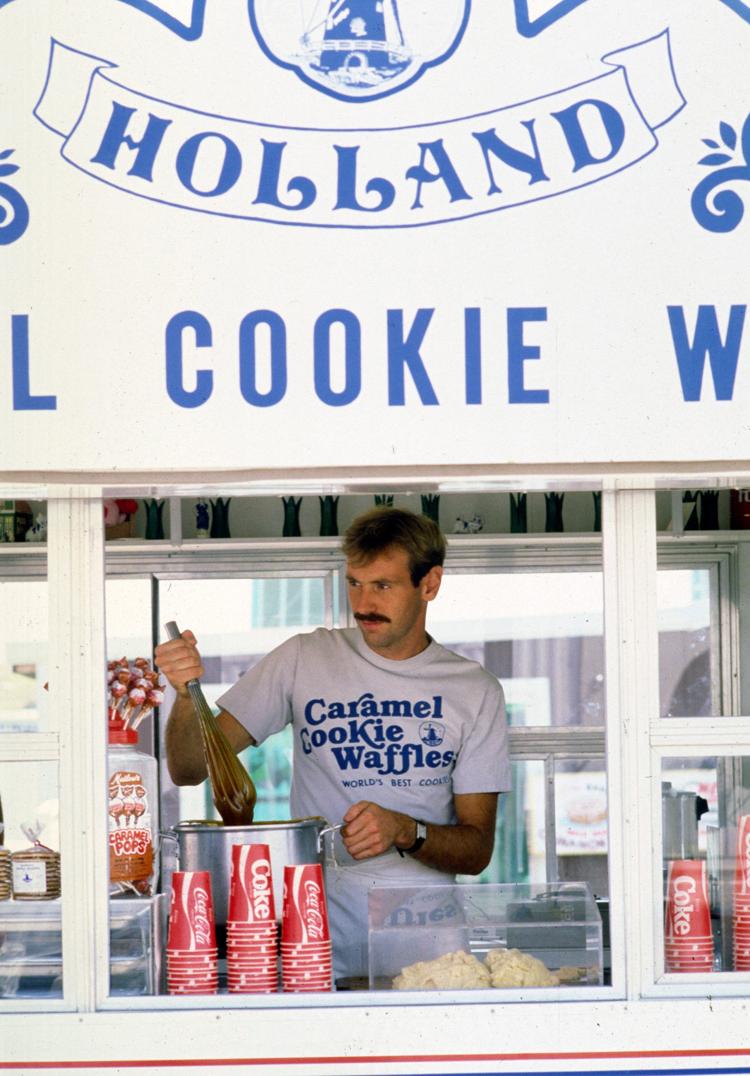 Soft pretzels, 1992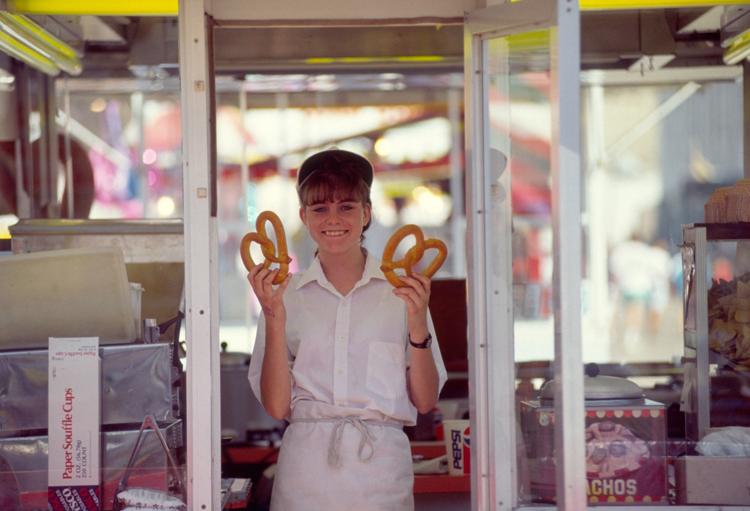 Cajun shrimp and Rocky Mountain oysters on a stick, 1992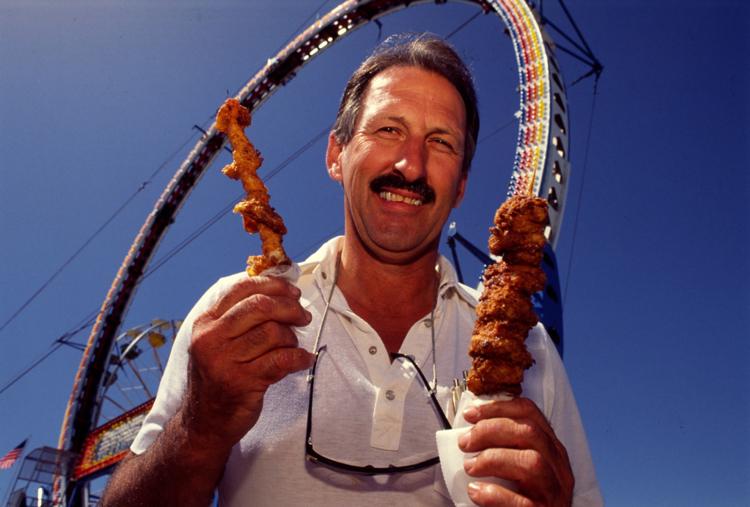 Deep fried peaches, 2007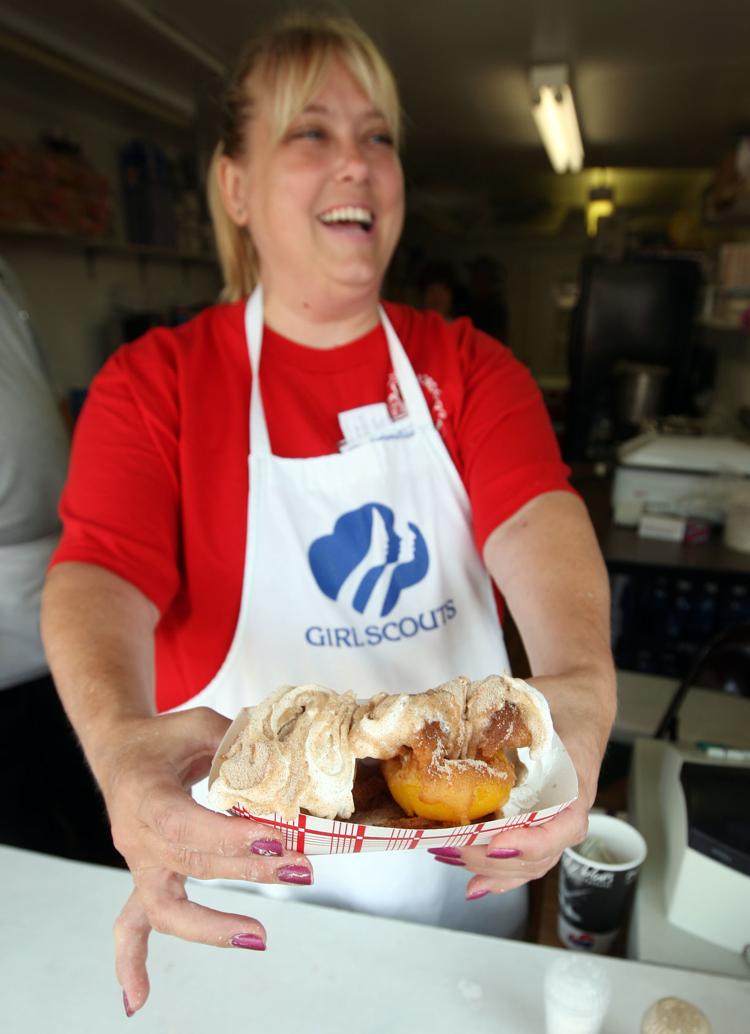 Deep fried sausage on a stick, 2008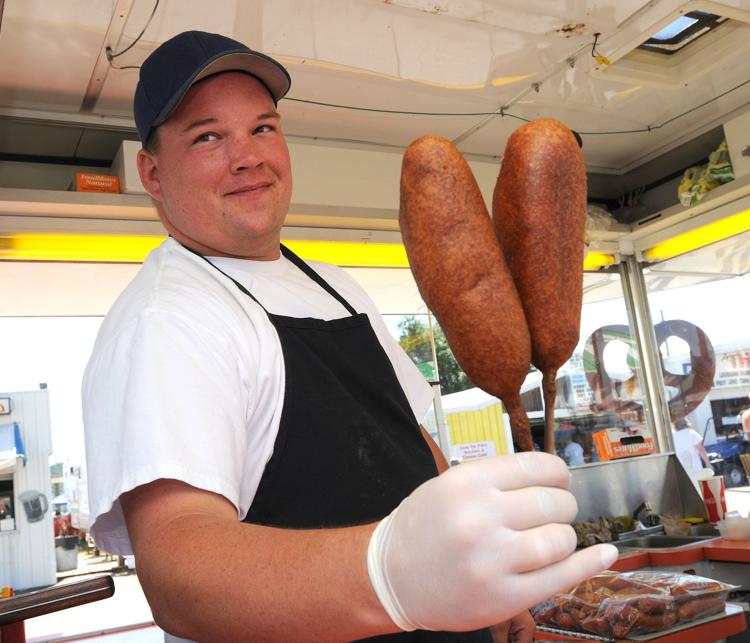 Pickle on a stick, 2008
Candy apples, 2008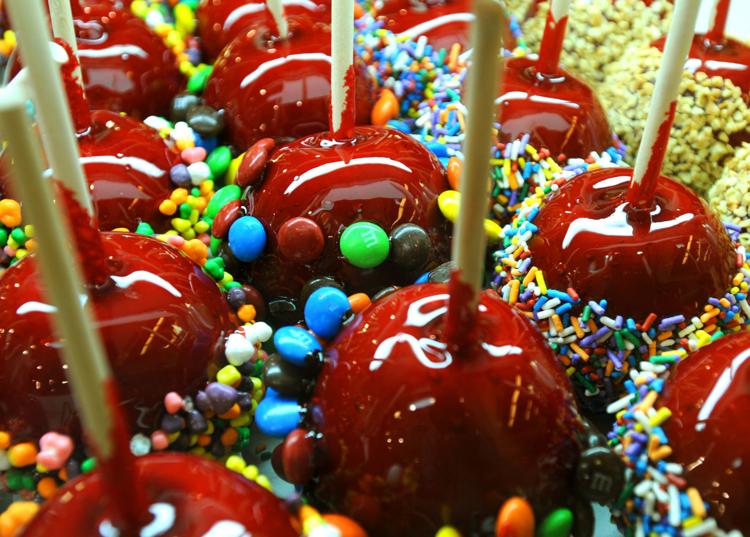 Chocolate-dipped strawberries on a stick, 2008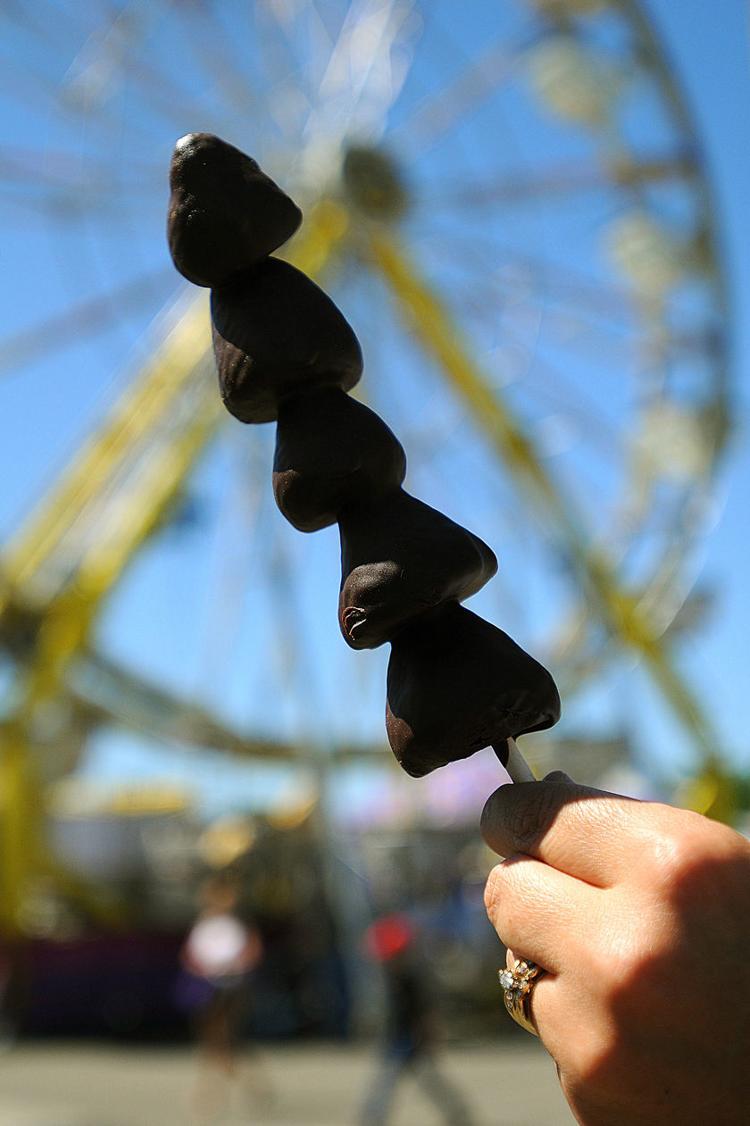 Viking on a Stick, 2013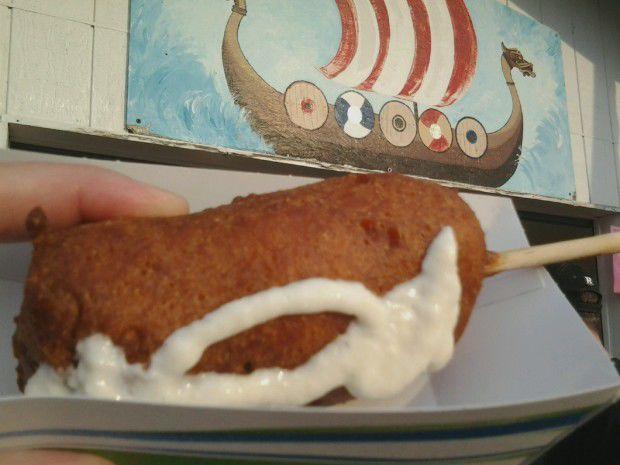 Corn dog, 2014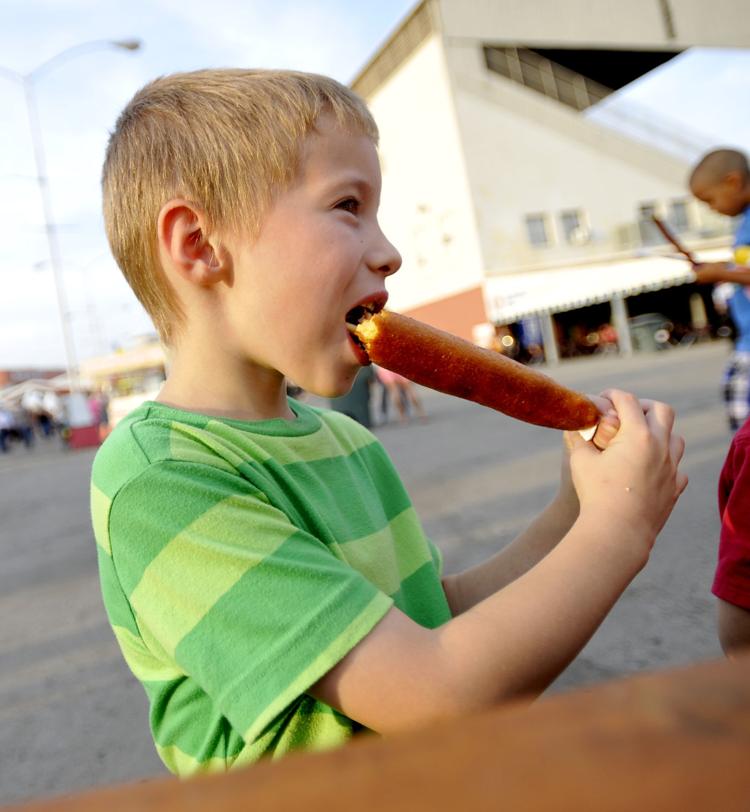 Bucking Bronco Cowpie burger, 2015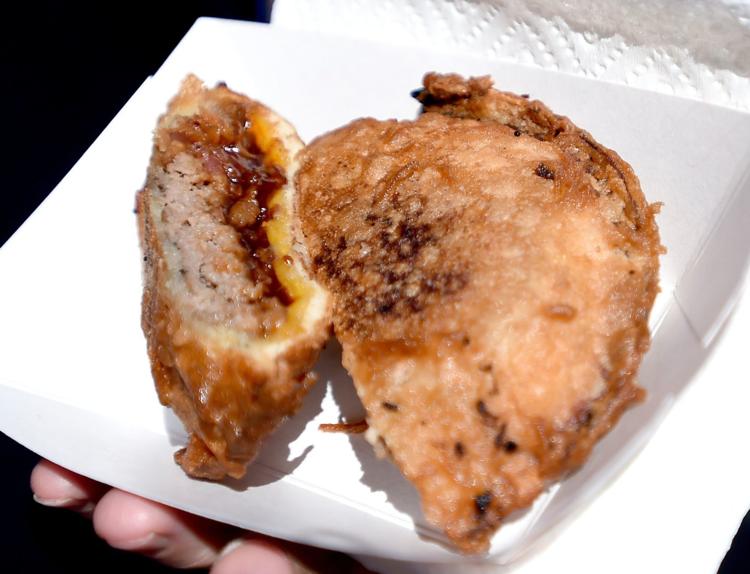 Fried ice cream, 2015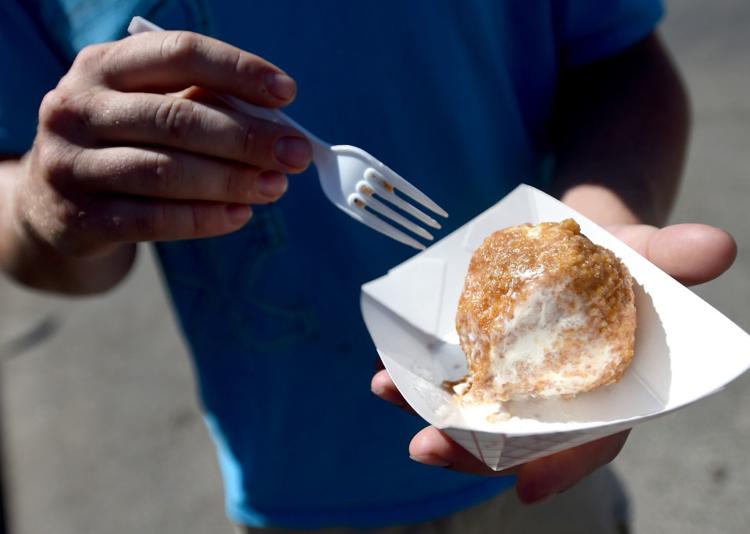 Deep fried cheese curds, 2017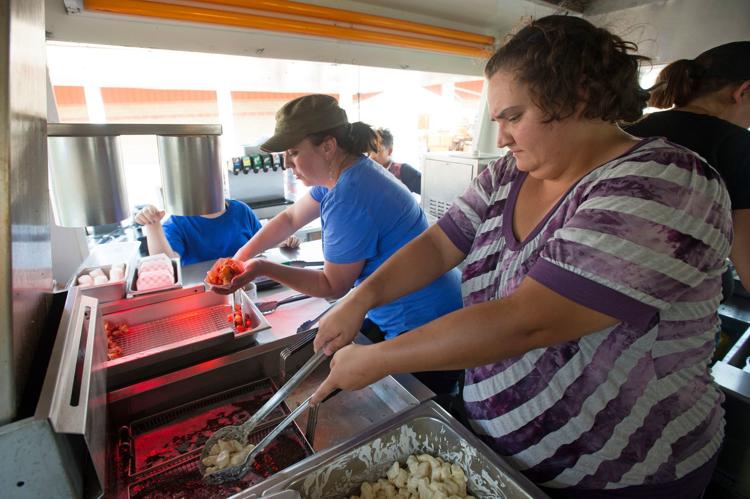 Dimich Brothers gourmet hot dogs, 2017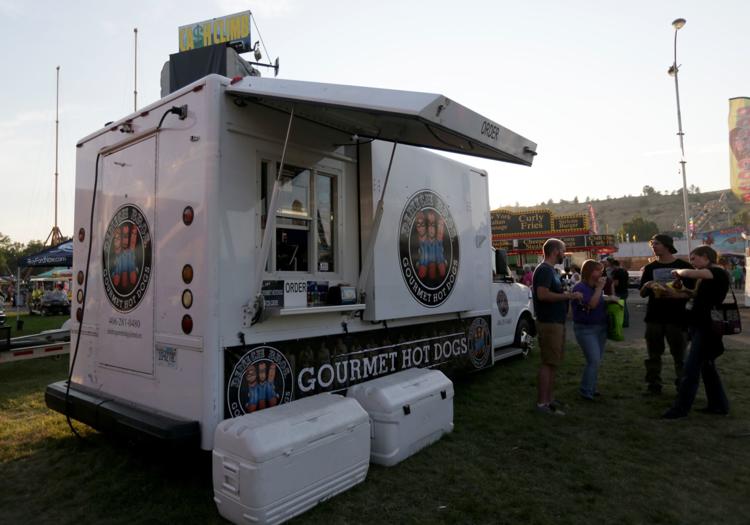 Get local news delivered to your inbox!
Subscribe to our Daily Headlines newsletter.