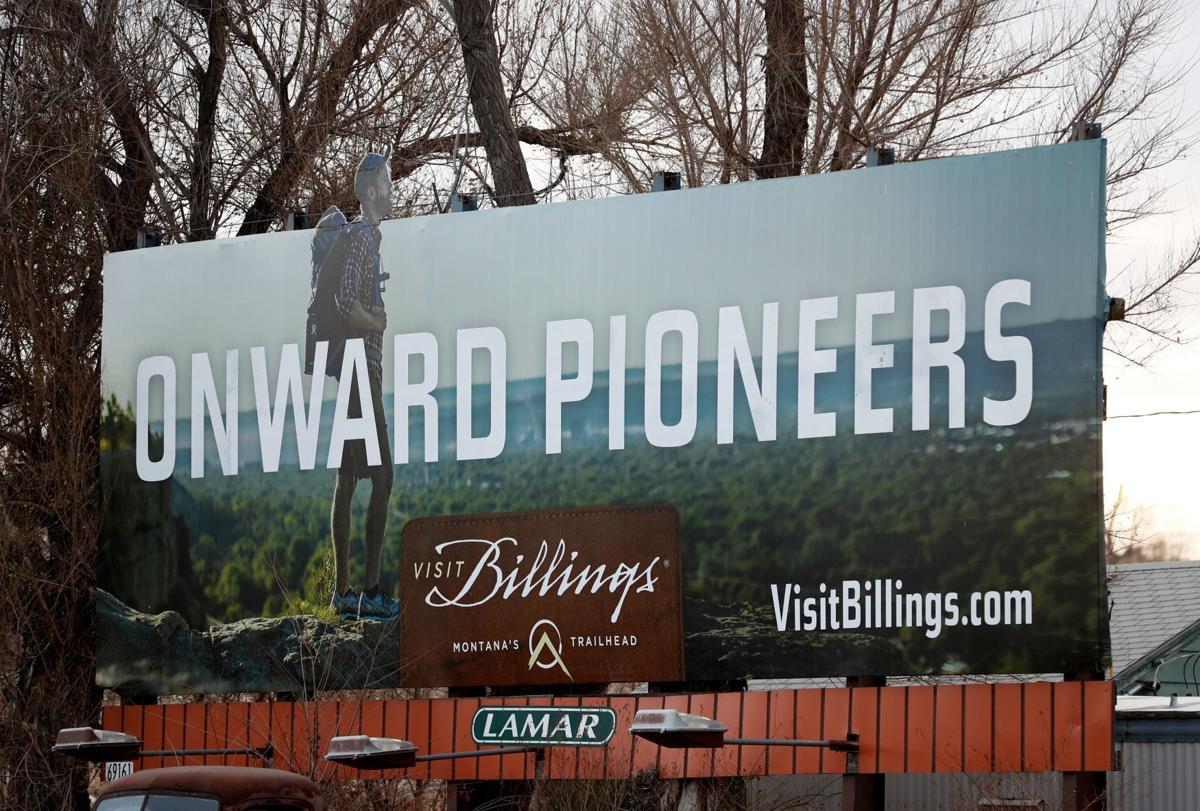 The Billings Chamber of Commerce began scrubbing aspects of one of its tourism campaigns Tuesday, one day after a local blogger called out the campaign's language and imagery as tone-deaf and racist.
Two of the billboards read "Onward Pioneers" and one said "Conquer New Endeavors" featuring photos of white people recreating in Montana. One of the "Onward Pioneers" billboards is located along Interstate 90 on the Crow Reservation near Garryowen. The tagline for the campaign read "Today is ours for the taking — and tomorrow too."
Bonogofsky argued that the billboards, and some of the language on the website, were not culturally sensitive or cognizant to hundreds of years of genocide, forced assimilation and racism brought upon Native Americans by white colonizers during the 19th-century era of Manifest Destiny (the belief in the divine right of white settlers to expand across North America).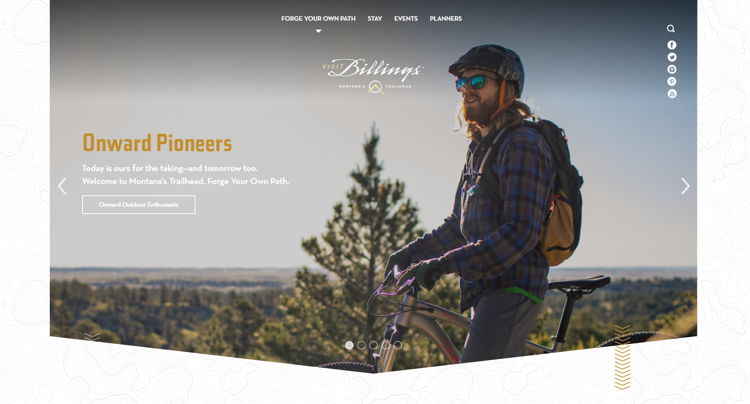 The historical connotation of words like "pioneer" and "conquer" was apparently lost on the Visit Billings team, Bonogofsky argues.
The campaign, "Forge Your Own Path" has been used by Visit Billings for 18 months, said executive director Alex Tyson. "Onward Pioneers" was just one aspect of the campaign, but was featured on its website, in the visitor guide and on the billboards, Tyson said.
By Tuesday, Visit Billings had already requested that the billboards be removed, that all visitor guides be pulled from local businesses and was working to "scrub" the offensive language and imagery from its website, she said.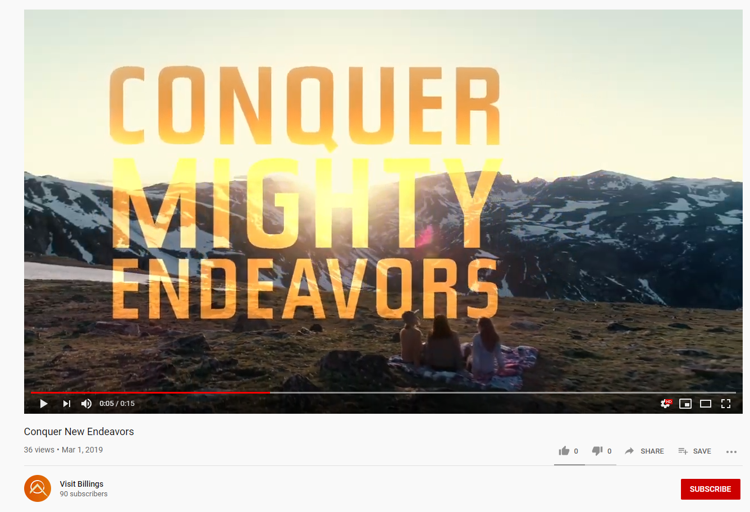 "We've taken drastic measures today, starting last night, to remove elements of this campaign. We're taking this extremely seriously," Tyson said Tuesday. 
Until Bonogofsky's article, Visit Billings had received no complaints about the campaign, Tyson noted. On Tuesday the office had fielded about 50 emailed complaints, some texted complaints and some phone calls. Some feedback was in support of the campaign.
Tyson said the team was working to respond to each complaint.
While admitting that the campaign "missed the mark," Tyson said the intent was not malicious or to be racist.
"The Forge Your Own Path campaign is designed to celebrate the warm, genuine, hardworking people who possess a perspective on life that is uniquely Montanan," Tyson said.
Visit Billings developed the campaign along with its agency based out of Virginia. Visit Billings is part of the nonprofit Billings Chamber of Commerce, its funded in part by lodging taxes in Billings and Eastern Montana. 
You have free articles remaining.
In development of the campaign the words "pioneer" and "conquer" and the tagline "Today is ours for the taking — and tomorrow too" were chosen to connote exploration, adventure and a seize the day, or "YOLO," attitude, she said.
"The essence of campaign is about the 'pioneer spirit' of exploring Montana," Tyson said. 
To her knowledge no Native Americans work at Visit Billings, and no Native American organizations or tribal liaisons were consulted before the campaign was approved, she said.
"Forge Your Own Path" is set to expire in 2020 and be taken over by a new campaign. Tyson didn't give a price for the entire "Forge Your own Path" campaign, but said the regional aspects including the "Onward Pioneers" branding cost about $50,000 originally. Each billboard costs about $11,000 annually, she said.
She could not provide an immediate estimate for how much removing those elements would cost.
"We're not waiting for an estimate; we're working right now," Tyson said, adding that this was Visit Billings' top priority and other projects are being put on hold.
Tyson said she appreciated being called out by Bonogofsky.
"We read it and were like 'oh my gosh, we've never looked at it through this perspective,'" she said. "We were upset but absolutely appreciate the perspective and lens it offers us." 
Bogonofsky asked Visit Billings to issue an apology to the Crow and Northern Cheyenne reservation and to work with Tribal officials in the future. 
"I always think, are our tourism people talking to tribal communities? Do they understand the historical trauma? I think if they did, and went out and met with people, that their perspective would shift and they wouldn't think this campaign would be acceptable," she said.
In her blog post, Bogonogsky also noted the lack of diversity in Visit Billings' photos. Tyson said the organization has been cognizant of that for about a year now and is actively working to include more diversity in its photos. 
In the past Visit Billings has used employees and their families in photo shoots, Tyson said.
After removing the offensive material the next step is to learn from the mistake, and include more diverse voices including using tribal consultants to ensure historical accuracy and sensitivity, Tyson said. 
She has reached out to the state tribal tourism officer and is planning on calling officials from both the Crow and Northern Cheyenne reservations to begin a dialogue on racial sensitivity with future projects.
"We need to strengthen our ties with the reservations," she said. "We need to truly look at our responsibility in these campaigns."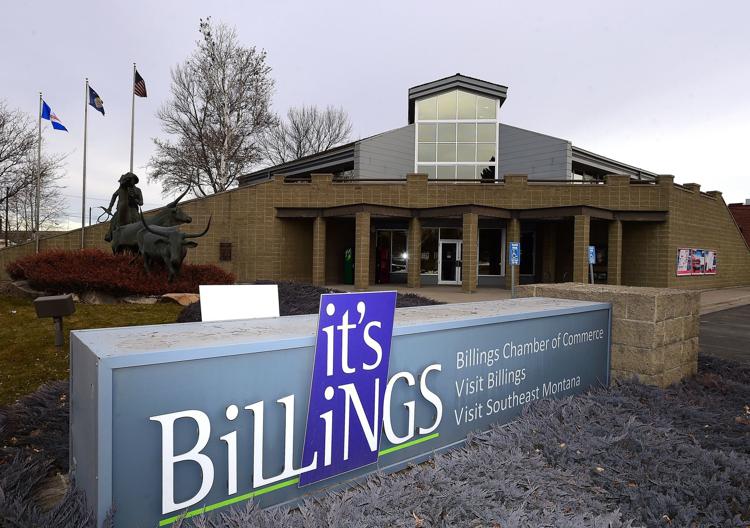 Every time Nina Sanders pokes around the extensive Native American collection at the Field Museum in Chicago she is surprised by an incredible…