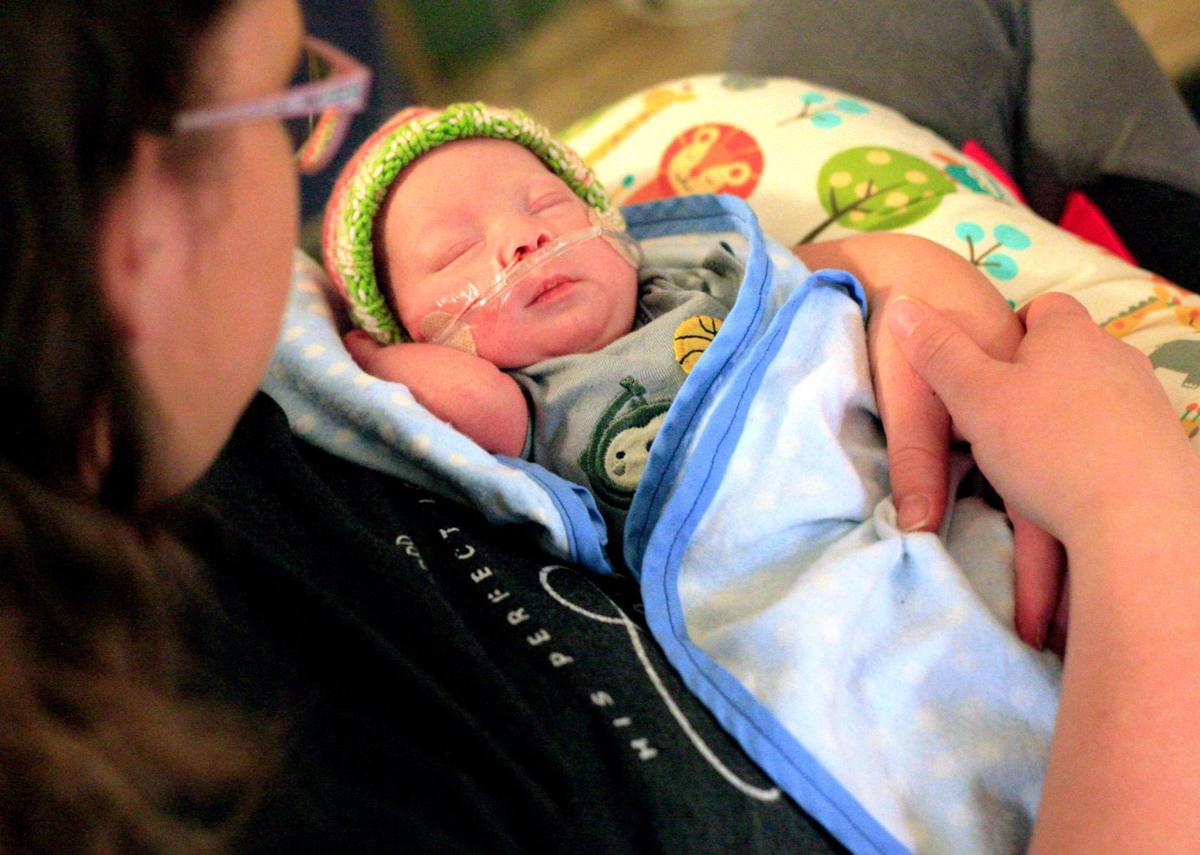 Therapeutic touch provides healing to even the youngest patients.
That's the idea behind a new volunteer program at St. Vincent Healthcare titled Supporting Premie-Related Outcomes Using Touch Support, or SPROUTS.
Thirty volunteers soon will lend a hand cuddling the tiny patients in the Billings hospital's neonatal intensive care unit.
Infants who receive that kind of contact not only are soothed and comforted, said NICU nurse manager Sammy Twito. Research has shown that they have a more stable heart rate and an improved oxygen level.
Human touch and cuddling have been proven to give premature infants the best chance for good health.
"They have decreased lengths of stay, they take full feeds earlier so they have increased weight gains," Twito said. "So they have better overall outcomes."
St. Vincent is one of four hospitals around the country to receive a $10,000 No Baby Unhugged grant to help launch volunteer hugging programs.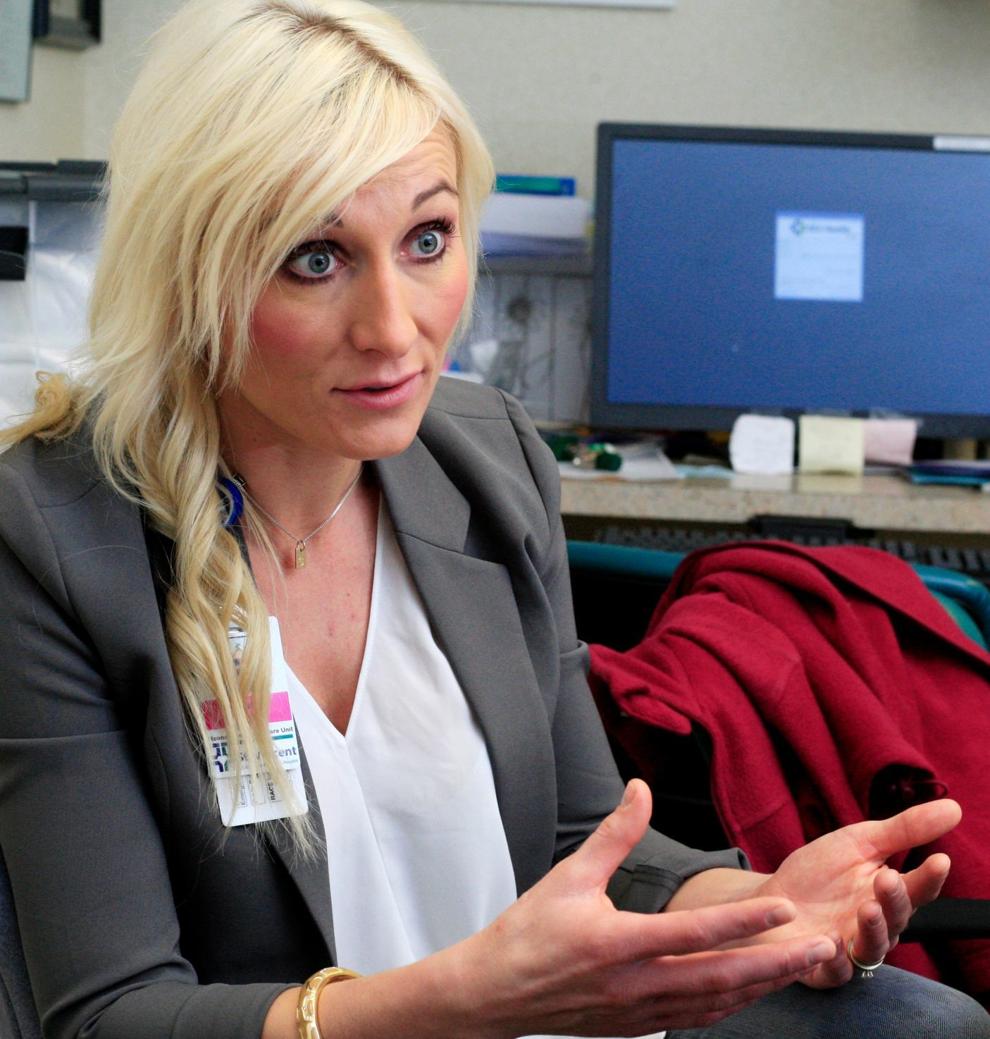 The other three hospitals are Brigid's Path in Kettering, Ohio; Children's Healthcare of Atlanta, in Atlanta, Georgia; and Rush University Children's Hospital in Chicago. The grants were provided by the Huggies company.
"This program is definitely not here to replace a mother's or father's touch," Twito said. "It is another level of therapeutic care we're able to provide."
As one of a handful of level 3 NICUs around Montana, St. Vincent draws maternity patients from around the state, as well as North Dakota and northern Wyoming. Some parents have to split their time between the hospital and home for their jobs or caring for other children, she said.
"They have a tremendous amount of guilt when they walk out the door, leaving their baby here," she said.
The nursing staff has to focus its attention on the babies' medical needs. Knowing that SPROUTS volunteers will be on hand to cuddle the infants "makes it a little easier" on nurses and parents who have to leave, Twito said.
That's especially true considering babies don't usually go home much before their actual due date. In the case of tiny Eason Ferguson, born at 26 weeks gestation, the infant had spent 56 days in the NICU as of Wednesday, and likely still has weeks to go.
"Some babies are here for months at a time," Twito said.
The hospital has received hundreds of applications for the 30 initial slots. Interviews are being conducted, and the hope is to select the first crop of volunteers by early December.
Twito appreciates the variety of people who have applied. They include men and women, grandparents and college students of different races and nationalities.
"Trying to match the faces of our families we serve is a big part of our goal with the program," she said.
Training will take place in mid-December and the program will get underway in early January. Volunteers will cuddle the infants probably twice a month for three-hour shifts. One cuddler will be on hand for each of the three shifts per day.
Training will focus on the type of touch needed, depending on the age and specific needs of the baby, Twito said. For instance, in the SPROUTS program, the tiniest ones are in a category called joeys, like the baby kangaroos, who aren't quite ready to come out of the pouch yet.
"For some of our very smallest infants, therapeutic touch might be a hand swaddle while they're in the isolette," she said. "Babies that are born very premature still want the sense of being in the uterus, and a hand over the baby provides such comfort."
As they get older, babies enjoy being held and softly spoken to. When they start to look around, they enjoy increased interaction.
The exception are drug-dependent infants, some born full-term, who are being weaned off of the drugs. They prefer to be held tightly in a dark, quiet space.
In addition to cuddling the babies, volunteers will also read to the babies. Even at that young age, hearing words can contribute to the child's later literacy.
That part of the program will use a device that counts the number a baby hears throughout the day. The goal is for a baby to hear somewhere around 3 million words by age 3, Twito said.
Money from the grant will help fund the training, as well as special smocks the volunteers will wear, reading materials, rocking chairs and anything else needed to support the program.
Twito will coordinate the program, along with NICU nurses Marcy Tatarka and Kristen O'Brien. The entire NICU staff is excited about the SPROUTS program, Twito said, to have specially trained volunteers provide therapeutic touch.
The benefit also extends to the volunteers, she said.
"It's a great way to involve the community in the wonderful miracles we have every single day in the NICU."