Union members on Tuesday got together to raise funds and donate food to the HUB drop-in center, which had run out of all of its food except for the commodities it receives from the federal government. 
Traditionally, the HUB serves a full turkey meal that's open to everyone on the Wednesday before Thanksgiving. But increased demand on the HUB's resources this fall left the group without the means to do it this year.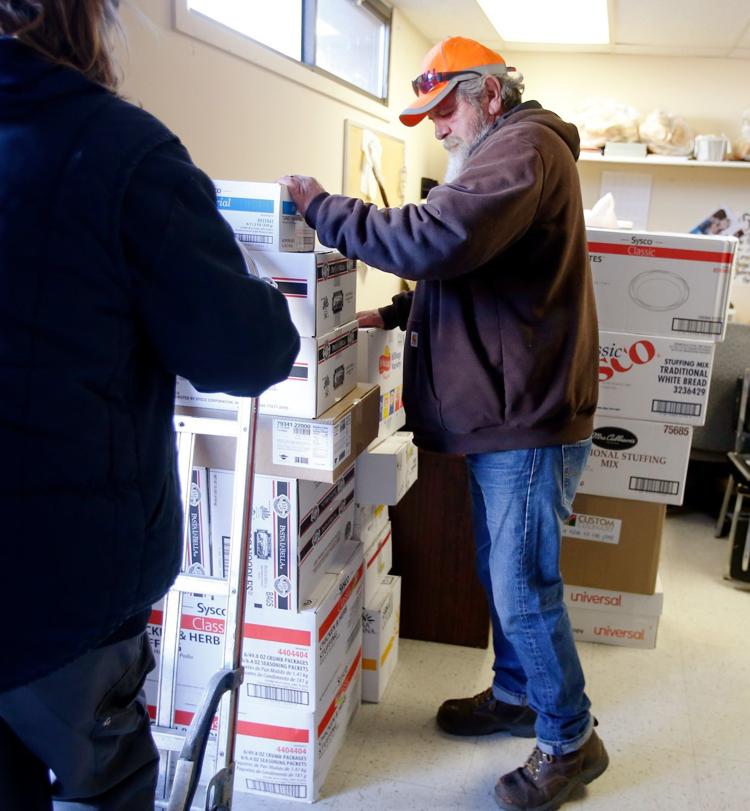 You have free articles remaining.
Now, with the donated food, the HUB will be serving turkey and all the fixings at noon Wednesday. 
Each year local labor groups band together to donate to a charity in town. When they learned of the HUB's needs, they raised nearly $3,000 and got Sysco involved to add to the pantry and deliver the food. 
Members from nearly a dozen local unions, including Teamsters Local 190, IBEW Local 532, LiUNA and Plumber & Pipefitters Union Local 30 participated.