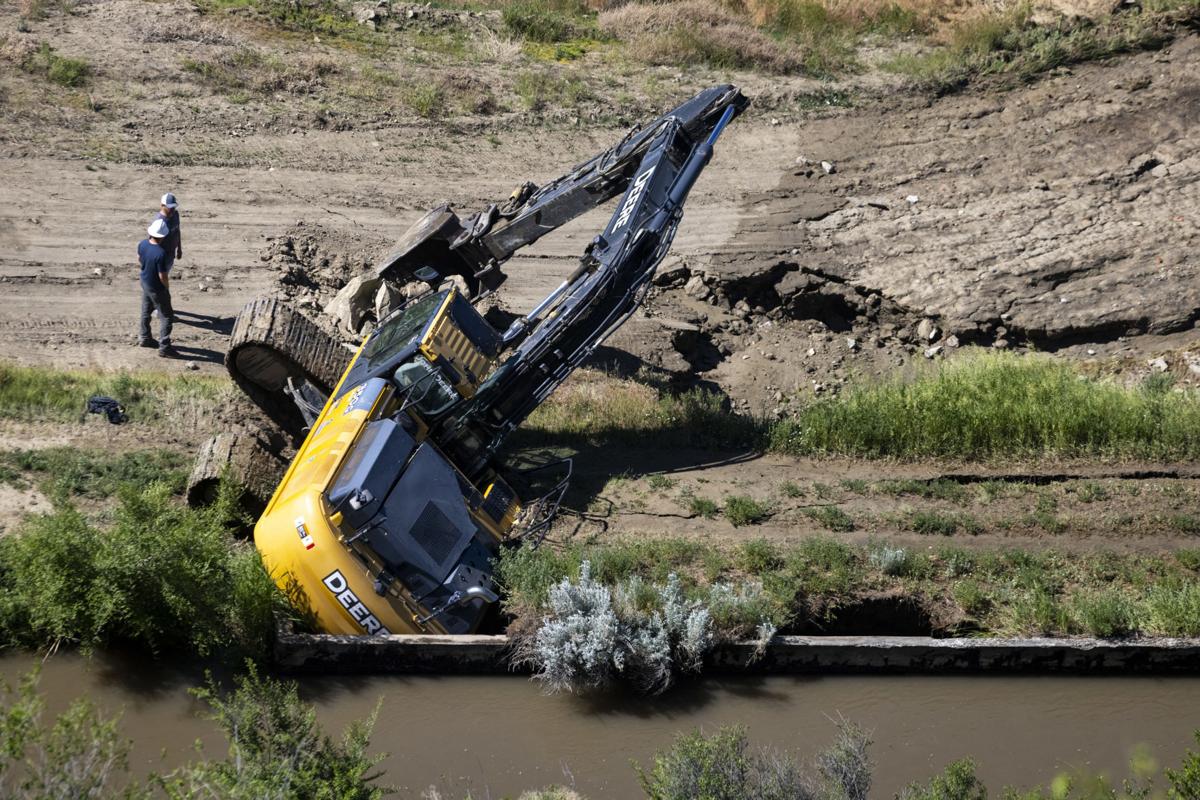 Water began flowing through the Billings Bench Water Association Canal again on Wednesday, just a few days after officials say a blockage along part of the irrigation canal caused water to overflow and flood some Billings residences.
The BBWA announced on social media Wednesday morning that water was being put back into the canal and that it could take anywhere between three and five days to reach the tail end of the canal. 
Earlier this week BBWA Board President Jim Stott and Billings City Administrator Chris Kukulski both said there was still no indication there was a connection between the blockage Sunday and work contracted by the city for hillside stabilization at a site roughly 100 yards south of the blockage.
The stabilization project was set back a few days by the flooding Sunday. Kukulski said Wednesday the expectation is that it will wrap up within the next few weeks.
On Wednesday evening, Stott was still at the canal making sure it was filling without problems. Crews raised the road a little where water had flowed over Sunday, and have made other repairs. 
What caused the block isn't "definitively known," Stott said. "It's all theories, but the water is flowing now." 
Stott on Monday described why determining the cause of the blockage was proving to be so difficult.
"As far as the obstruction that was in front of the tunnel, we just don't know. When that water rushed out of there it took everything with it," Stott had said. 
An excavator machine was driven from the stabilization site to the blockage, located near where a tunnel goes under the Rimrocks, and was used to remove the obstruction that had caused water overflow from the canal, according to Stott.
BBWA board members expressed concern on Sunday that even more flooding and damage could have occurred on had it taken much longer to remove the tunnel obstruction.
Before the blockage was removed overflowing water flooded some residences, including basement apartments, and also damaged the banks around the ditch. Work repairing the banks started Monday.