A water main break north of Rimrock Road created traffic issues and dangerous driving conditions including standing water and ice Wednesday morning on streets in the area, according to the Billings Police Department. 
Poor road conditions including standing water over a layer of ice were reported between 13th Street West and 17th Street West. The water main break was first reported at about 7:20 a.m.
The break was located at 1440 Granite Drive and involved a 6-inch cast iron water main from 1954, according to Scott Emerick, superintendent of distribution and collection for the city's public works division.
Wednesday afternoon Emerick said he was awaiting an update from his foreman but said based on previous incidents on Granite Drive, a neighborhood below the Rim Rocks, it was likely the pipe snapped in half due to sandstone breaking down.
"That's typically what we see in that area above Rimrock," Emerick said. Pending an update from the site Emerick could not say if water had been restored but said crews working on these incidents typically aim to have water running to residents by the time they get home from work.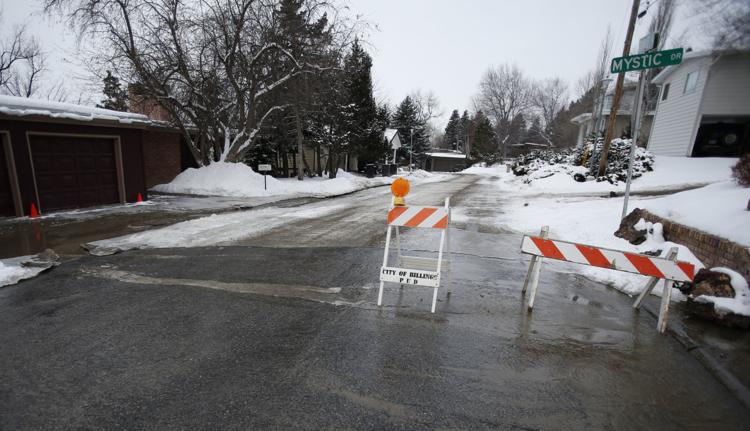 You have free articles remaining.
Keep reading for FREE!
Enjoy more articles by signing up or logging in. No credit card required.
After police arrived at Rimrock Road in the morning drivers were asked to take alternate routes and told to expect delays. People that decided to drive through the area were asked to slow down and be cautious due to the conditions as well as the presence of heavy equipment and responders in the area.
"It's an icy, icy mess," Cady said at about 8:15 a.m., adding that the water had been shut off and road graders were working to clear up drains that were blocked by ice. 
"At Rimrock and Glacier the water was just running down like a river, enough that it was going all the way down Rimrock Road," into a parking lot at Rocky Mountain College, he said later. "We had probably 6 to 8 inches of standing water on Rimrock with ice underneath."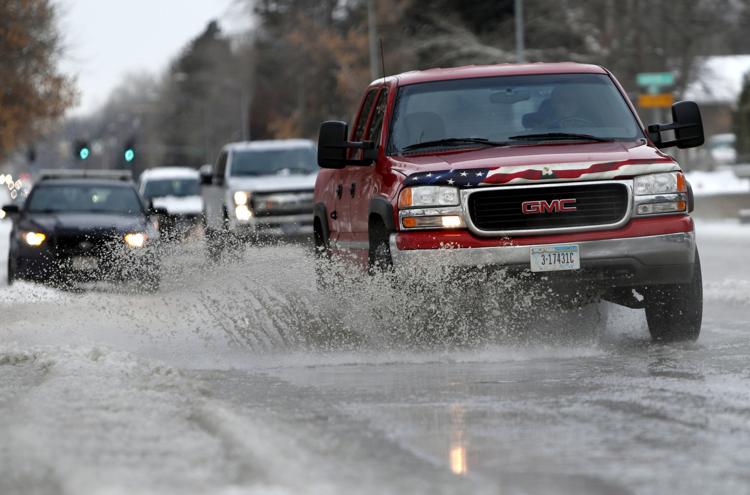 A few minor crashes, what Cady described as fender benders, had taken place in the area. Cady said some drivers instinctively accelerate when they see water, but the presence of ice underneath makes that a bad decision in this case. Some people showed poor judgment approaching the area but Cady said the majority of people had slowed down.
Emerick said salt and sand had been applied to try and improve road conditions. As of about 9 a.m. water was no longer on the street and Rimrock Road had been cleared up, according to BPD Sgt. Shane Winden.