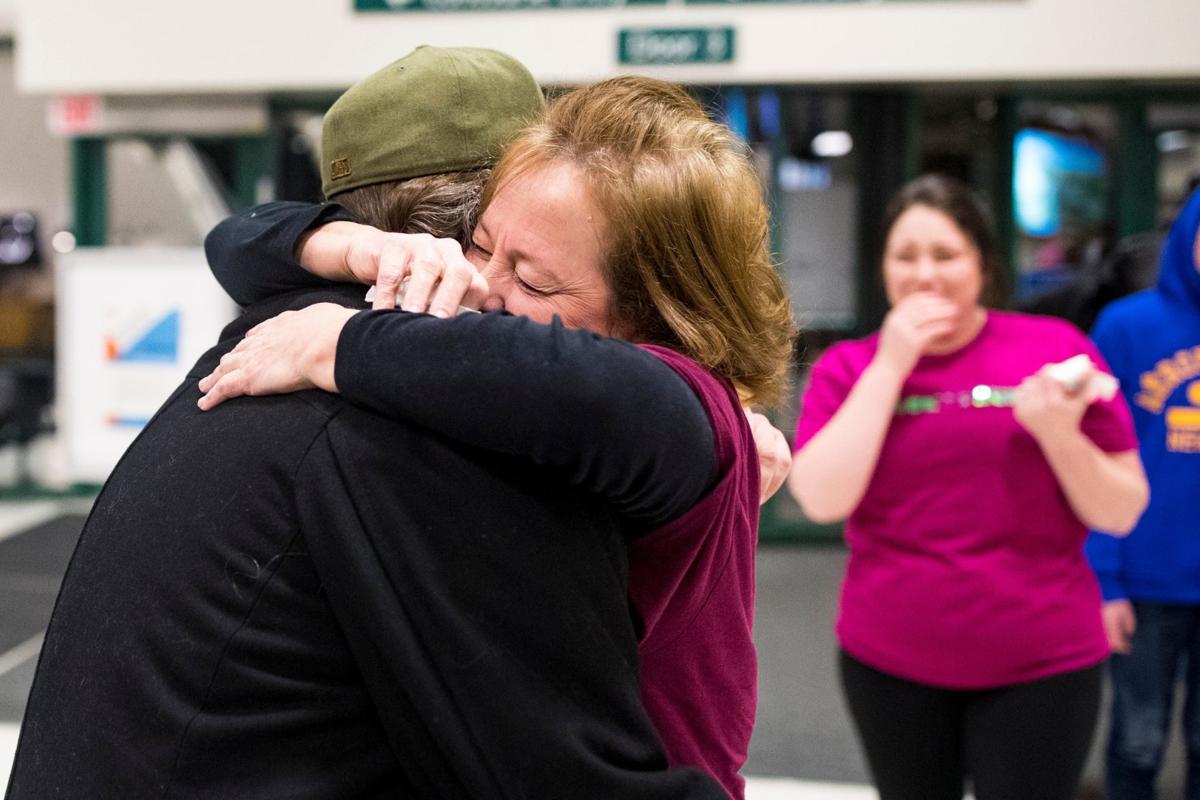 Chris Ness was sure he'd found him.
He'd searched through Facebook, sleuthing for might-be relatives, following a pair of initials from a DNA test result. He'd already worked the phones, step by step getting closer to a sibling he'd never met. 
In the internet age, long-lost isn't necessarily lost for long.
Ness' mother, Stacie Greer, had given birth to a son 36 years ago. Her parents made sure she put the baby up for adoption, a closed process that masked the identities of the boy's adoptive parents.
Greer went on to have more children, including daughter Carley Lehman, and now grandchildren. The family has acknowledged the first son by marking his birthday, hoping that somewhere he was having his own celebration.
Then in February, the 27-year-old Ness made a call. For the first time heard the voice of his older brother, Troy Powers. 
Normal life
Powers, who is now 36, hadn't given much thought to being adopted.
He grew up in Virginia with "a normal family life." His parents were his parents and his siblings were his siblings.
Powers, who works at George Mason University, thought again about being adopted when his 17-year-old daughter Brooke Powers reminded him that when stating his family's medical history he couldn't use his adoptive parents. 
He said he never really felt an urge to track down his birth mother, nor did he feel any ill will toward her for placing him for adoption.
But Greer wondered about him, constantly.
She got pregnant while still in high school and wanted to raise the baby. But her parents were embarrassed, she said, and they compelled her to drop out of school and put the baby up for adoption. She named him Troy and filed a birth certificate, thinking that if he ever was curious about his birth mother, he'd be able to find her.
The adoption process gnawed at her. She worried that perhaps he'd gone to a family that wouldn't be a good home for him. 
"Back then, it was all closed," Greer said. "I was always scared for him."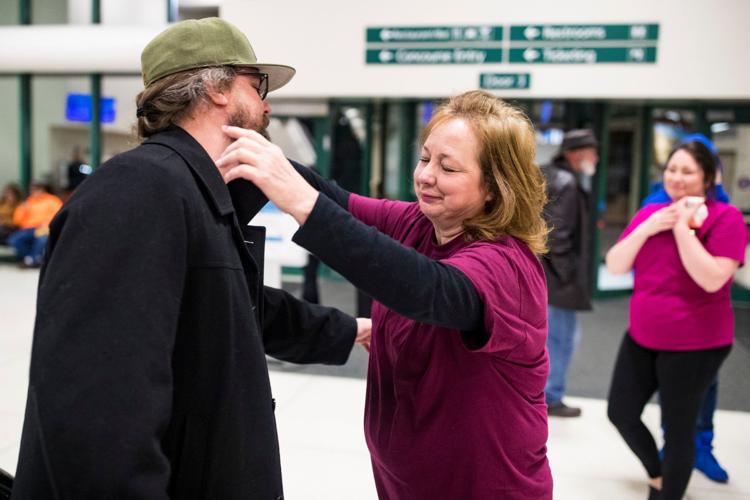 But she never went searching, feeling like it wasn't her right because she had placed him for adoption. 
"I never wanted to put the pressure on (him)," Greer said. "He has a family. He has a mom. That's his mom, that's his dad."
Her children acknowledge that, but also felt that Powers was their brother, regardless of the adoption. 
Greer's sister got her a DNA test as a gift several years ago, more out of curiosity than anything. Results yielded mysterious initials — B.P. — that had to be either a half-sister or a grandchild.
The initials belonged to Powers' daughter, Brooke, who also lives in Virginia. She took a DNA test with her mother, but as a minor her full name wasn't in the database. Her mother's was, and it served as the starting point for Ness' long search.
At first, the search was tough going. But things slowly cracked open — a friend request accepted here, a phone number listed in a sales ad for a motorcycle part there.
Powers finally got a call from Brooke's mother; there was this guy, she said, who thinks he's your brother. Can I give him your phone number?
Finding him
It took about 30 seconds for Ness to call.
The conversation was a little rushed. Ness, a tattoo artist, was at work. But he also passed along Powers' number to his sister, Lehman.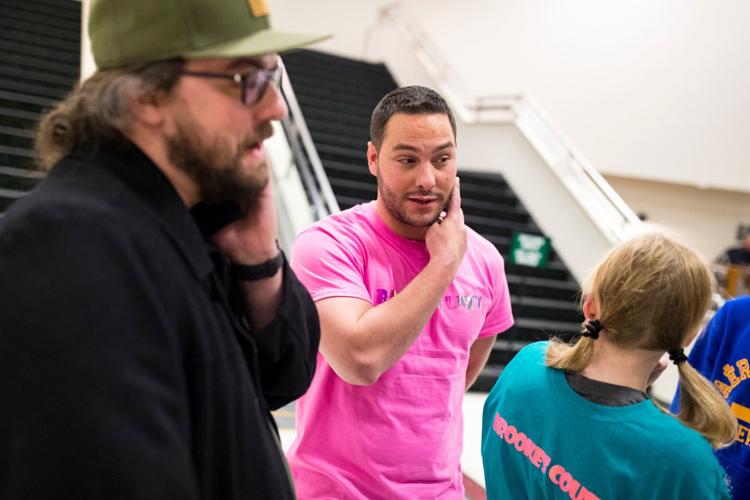 While Ness was eager to contact Powers, Lehman had some reservations — "maybe he doesn't want to know us?"
Lehman, 34, called anyway, despite being "an anxiety-ridden mess."
Powers was happy to hear from her and the whole "doesn't-want-to-know-us" concern "was never a thought that had crossed my mind," he said.
He's continued to stay in touch with Lehman and Ness. Brooke and Lehman have become particularly close, texting frequently. Powers started aiming for a trip to Billings, but carving out time was difficult.
As he built relationships with his siblings, Powers and Greer never actually spoke.
When Ness first told Greer he had found Powers, "I just kind of fell apart," she said. "I just thought that would never happen."
Greer and Powers texted, but she was still a little reserved, preferring to stay in the background. Even sitting next to Powers during their reunion, she emphasized that she didn't want him to feel obligated to have a relationship. Powers told her that sentiment wasn't necessary.
The trip finally worked out this winter. Powers arrived in Billings on Monday and Greer was waiting for him at the airport.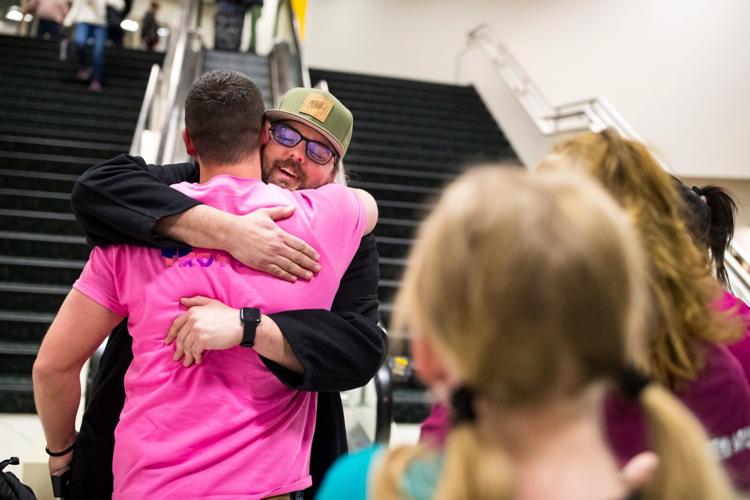 There wasn't dramatic movie music or a slow-motion run toward each other. Powers did acknowledge "a little bit of butterflies," but it was nothing overwhelming.
"We found him. That's all we ever wanted," Lehman said. "Now we have a relationship with him."
There have been fun little curiosities, like Ness and Powers looking alike in their childhood photos. The group has gotten to know each other while hanging out in Billings, and they held a late family Christmas celebration.   
In some ways, it's just a different twist on "normal family life" — one where Powers' parents now have 36 grandchildren after believing they couldn't have kids; where the prefix in stepsibling is just a grammar relic for blended families like Greer's; where Powers and Greer and Lehman and Ness and Brooke can spend time together without anyone feeling embarrassed of their past. 
"Just someone added to the group," Lehman said. "Blend it all together. We're good at that."
Get local news delivered to your inbox!
Subscribe to our Daily Headlines newsletter.