While Lockwood's new high school rises, the creation of new high school districts may not be finished in Yellowstone County. 
Elder Grove and Elysian, two rapidly growing West End independent K-8 districts, have floated the possibility of banding together to meet the 1,000-kid threshold for being able to expand from a K-8 to a K-12 district. 
That path would have a major impact on School District 2, where most students from the county K-8 schools attend high school. Billings has seen its own rapid growth in its West End school zones like Ben Steele Middle School, but projections for steady high school enrollment — even with the exodus of Lockwood students — depend on a growing influx of students from the K-8 districts. 
School District 2 superintendent Greg Upham said that he hadn't been approached about any high school expansion talks, although he wasn't sure if administrators had before he was hired in 2018. 
"This would be new to us," he said. "We'd have to be in the conversation, for sure. It would be an area of concern looking at what kind of numbers we'd be talking about."
K-12 expansion wasn't an option until 2017, when a law catering to Lockwood and East Helena overturned a ban on new high school districts in Montana. Both Lockwood and East Helena swiftly voted to pursue creating high schools, then voted again to pass pricey bonds by large margins within about a year of the new law's passage. 
Billings school trustees quietly opposed the bill and previous attempts to overturn the new high school district ban. One of their concerns had been that K-12 expansion could proliferate across the state, straining the school funding system. 
"Can the state of Montana appropriately support the schools they have and the districts they have now? I would say no," Upham said. "When you continue to split the pie, with the same level of funding, then in the end you end up hurting the whole."
Whether two or three new high school districts would have a major impact on state funding is debatable, but a new West End high school district would certainly siphon enrollment from Billings, and therefore state money.
Elysian superintendent Luke Shelton said that his district, especially with talks being early, doesn't want to burn bridges with SD2. 
"We definitely want to keep our relations," he said. 
Elysian Grove?
"We could have our own high school right now if we could get a multi-district agreement," said Elder Grove superintendent Nathan Schmitz. 
It's close; this appears to be the first year that combined enrollment for the school districts has topped 1,000 students, with about 610 at Elder Grove and about 400 at Elysian. Both districts hit major growth spurts this decade, adding hundreds of students, and seem likely to keep growing.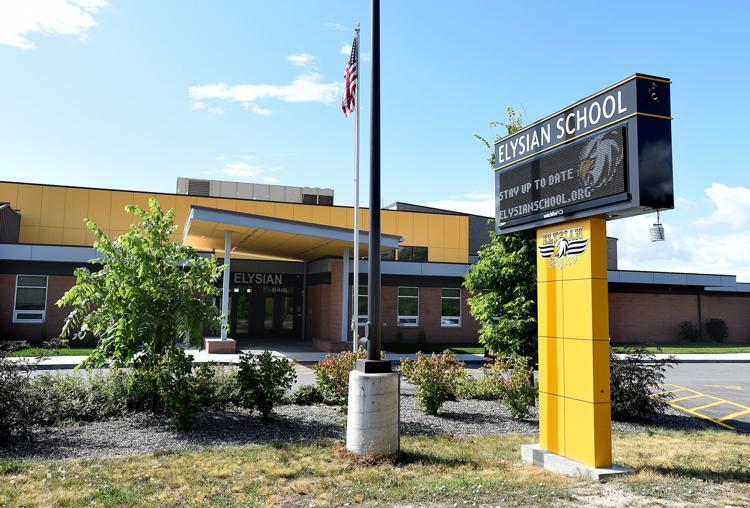 But the process of high school expansion would be far more complicated than Lockwood's or East Helena's. 
It's unclear whether the two districts would first have to merge into one K-8 district or could try to create a joint high school district while maintaining separate elementary districts. SB 139, the 2017 law, says only an existing K-8 district can expand into a K-12 district. It's been tested only by Lockwood and East Helena, and hasn't received a legal challenge. 
The two districts need each other not only for their enrollment, but also for their bonding capacity. State law caps how much money schools can ask for in bonds depending on a district's tax base. 
You have free articles remaining.
Elder Grove has a notoriously weak tax base almost exclusively from residential homes and agriculture, meaning that tax increases fall heavily on property owners, and the district has a low bonding capacity. 
Elysian's tax base, however, includes significant commercial development on the West End. That boosts the district's bonding capacity, and helps defray the costs of tax raises for the typical homeowner. 
But that disparity also raises questions about whether voters would want to merge the districts. 
Administrators acknowledged the thorniness of the issue: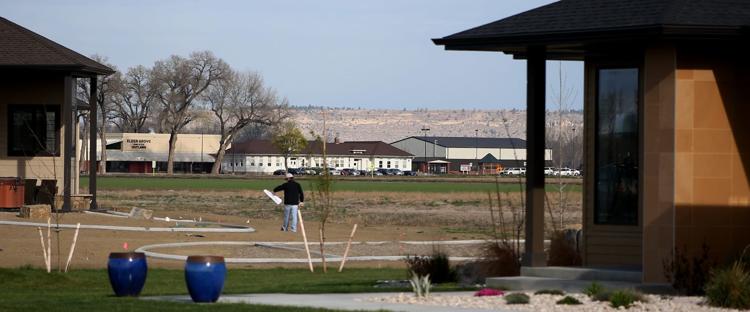 "It's a can of worms," Schmitz said. 
"It would take a lot of effort," said Elysian superintendent Luke Shelton.
"It's really complicated," Canyon Creek superintendent Brent Lipp said.
Other neighbors
At least one independent district would rather stick with its current model. Blue Creek, which operates a K-6 school whose students then head for Riverside Middle School in SD2, isn't tempted to get in on the new high school talk, superintendent Cathi Rude said. 
Canyon Creek, which borders both Elder Grove and Elysian, would like to get in on any formal talks, superintendent Brent Lipp said. But what he's heard so far is just "causal talks about it, parking lot talk kind-of-thing."
"There's been some talks about this for years, but mostly rumors," he said. "I do think that there are some things about that that make a lot of sense. We're very similar in some ways."
But he acknowledged that Canyon Creek's enrollment hasn't grown like the other districts, and that the district has a small tax base. It could, however, provide a 250-student enrollment boost that sweeps aside any ambiguity about the 1,000 student threshold.
There are also existing school allegiances and identity issues that could complicate consolidation. While creating a distinct identity was a major talking point for Lockwood high school supporters, parents and voters who have long-prized their district's country-school roots could be unwilling to tangle them with other districts.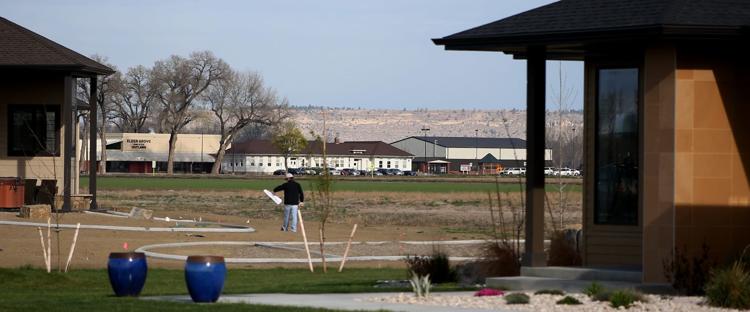 "Their heart is in that school," Lipp said.
School District 2, meanwhile, has begun to build talk back up about a high school bond. The K-8 districts would be part of that vote as boundaries stand now, and if a bond passes, the resulting tax burden would likely make high school expansion untenable. 
"It's funny how frequently the high school conversation comes up," Schmitz said. "If we're going to go down that road, it needs to be sooner than later."