Derrick MacAskill's class at West High School Thursday afternoon was busy, and noisy, with students at work sanding wood booths for the upcoming Saturday Live event.
The booths will be used by students from Will James Middle School during the event to sell popcorn, cookies and lemonade. The money made selling the treats will go to the Education Foundation for Billings Public Schools. The booths will be up for sale as well.
"We have five booths in total, and we're making four new ones to sell at Saturday Live to families who may want a lemonade stand in the summer for their kids," said MacAskill, the tech education and wood shop teacher at West. "That money will go back to the West High wood shop fund."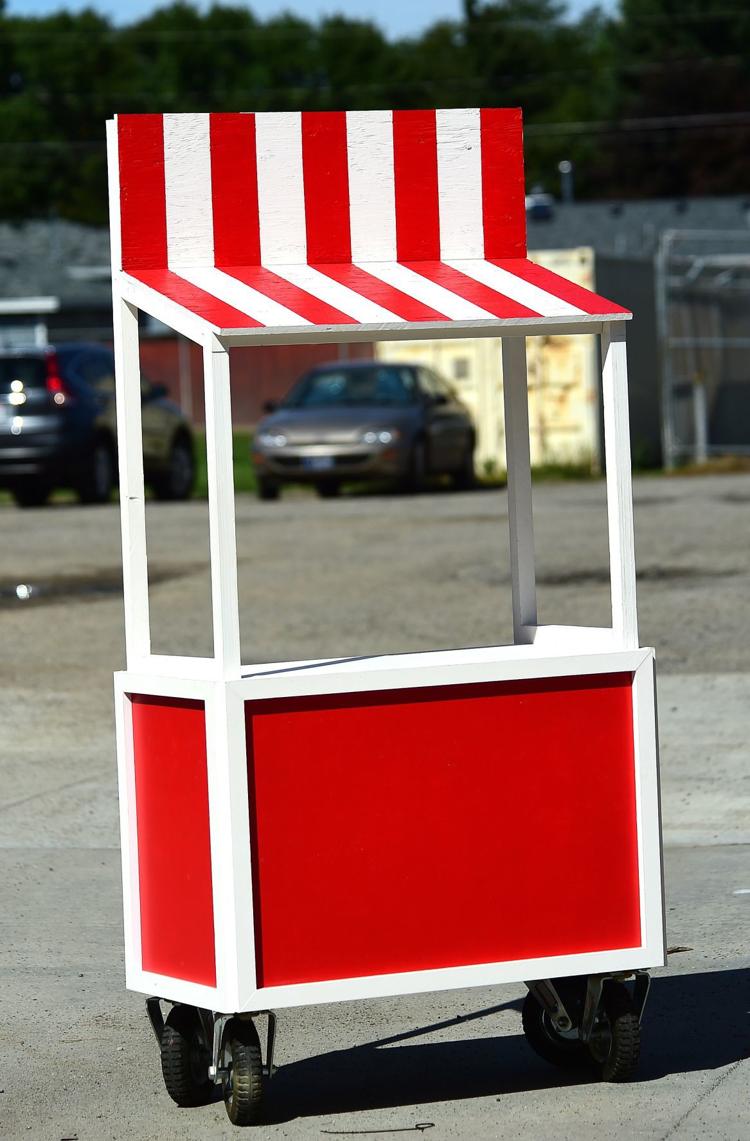 Saturday Live is scheduled for Saturday, Sept. 28, from 10 a.m. to 4 p.m. at Pioneer Park. The largest school carnival in the region will benefit Billings-area public schools and the Education Foundation. Guests can expect games, prizes, interactive booths, food and live entertainment.
This event is one of the first community projects the class has helped with, and MacAskill would love to lend his students' skills for other events or projects in the future. The class is open to building items for the public as well.
Students can be as creative as they want, with many building tables, chairs, lamps, dressers and more.
"I like that they work on projects for the community so that they realize that building something for other people is a real act of service," MacAskill said.
MacAskill has worked at West for about a year now, and wants to structure his class to incorporate more workforce experience.
You have free articles remaining.
For example, MacAskill's technology education classes are designing an electrical control cabinet for a Billings electrical contractor, and encourages other businesses to reach out to him if they would like to collaborate.
School District 2 superintendent Greg Upham has often advocated for more focus on pathways like apprenticeships that require some kind of higher education but not a four-year degree.
A job fair in April allowed local businesses in the labor industry and beyond to reach out to students about apprenticeship opportunities and possible careers.
"We're really hoping that these types of classes and maybe if we can meet more industry partners, that they would reach out to us with creative ideas our students could work on for them," MacAskill said. "Any experience they get working with other people is going to help."
Sophomores Tyus Nelson and Michael Broughman sanded and applied primer to the booths Thursday, and said they enjoy building and creating new things.
Nelson helped build the book nooks located around the city a few years ago, and wants to pursue a career in high-end housing contracting. Broughman wants to look into cement work. Both agree that their class and the community work they're doing will help them get there.
"Not only are we helping ourselves as a school, we're also helping the community and what they do," Broughman said.