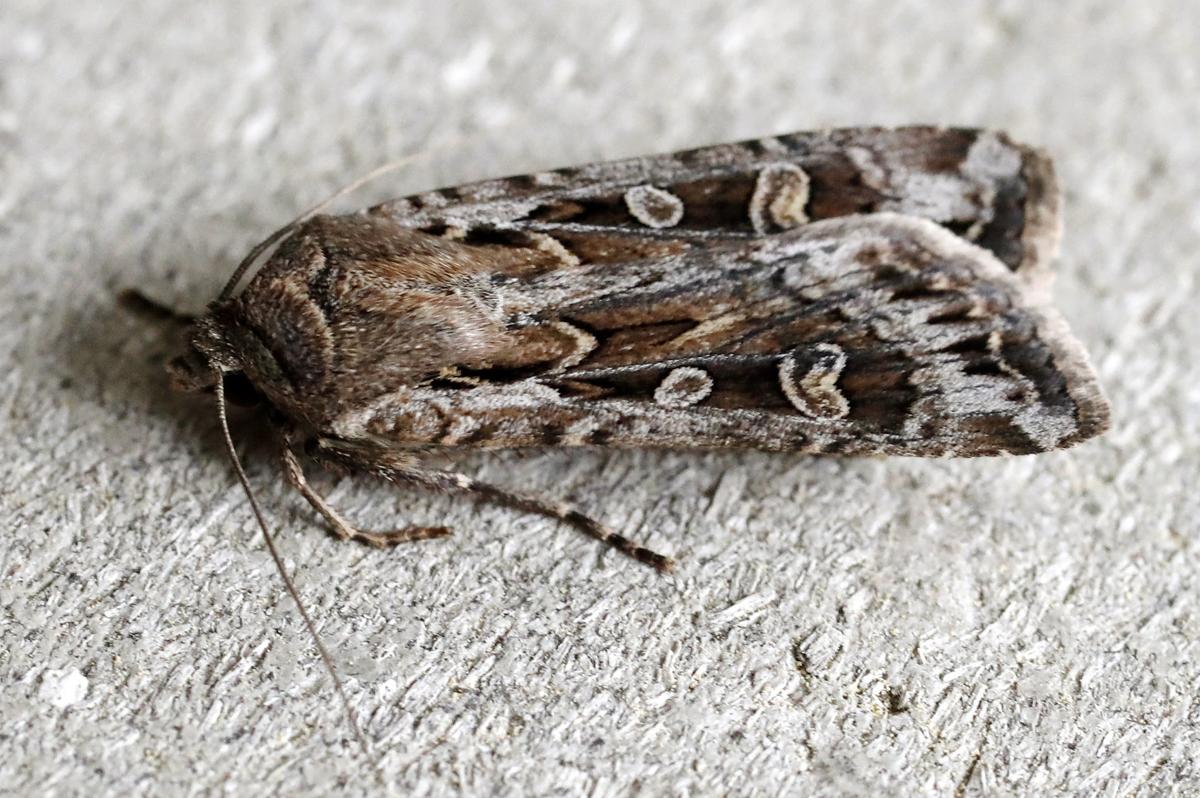 After several down years, miller moths have stretched their wings in Billings this June. 
The moths — mottled brown, about an inch long, with a penchant for nectar and porch lights — are common to Montana. It's unclear if this year's swarm is a bumper crop, because there's no local population monitoring. 
"It's hard to determine if we are seeing a higher population than normal or maybe if we are still seeing an average number," said Callie Cooley, the Montana State University Extension agricultural agent for Yellowstone County. "As far as I can see, personally, it does seem like there are certainly more months this spring and summer."
In their caterpillar phase as army cutworms, the insects can damage crops like winter wheat, alfalfa, and sugar beets. Cooley said that she received some reports of crop damage north of Billings and toward Broadview, but nothing that would signal an upcoming plague of moths.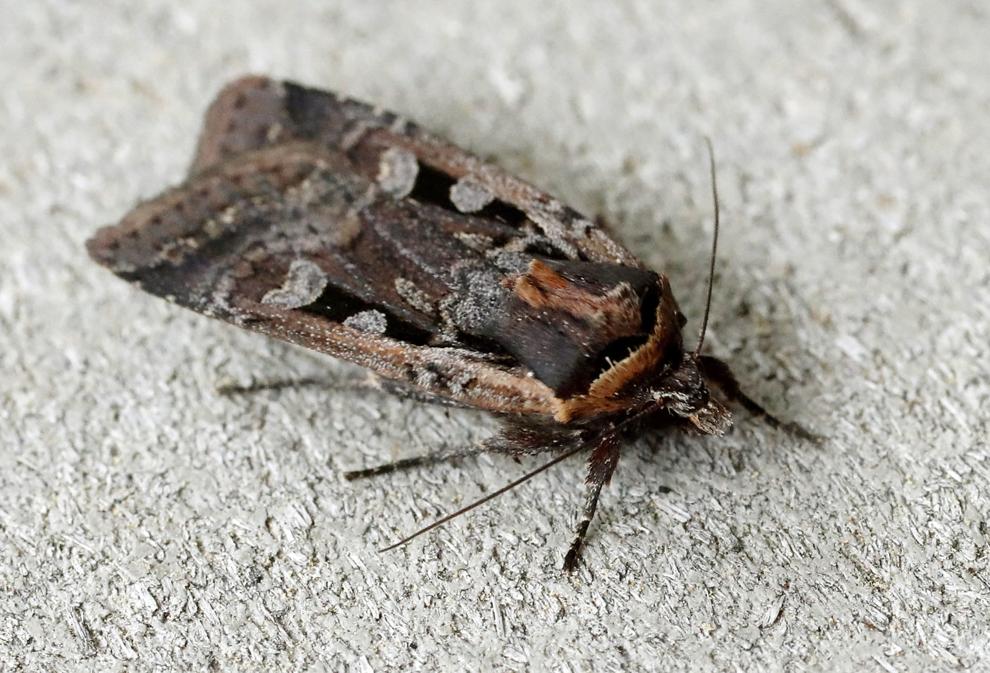 The moths had several years of lower populations in the Billings area; they're a different species than smaller, lighter-colored webworm moths that blanketed the area five years ago.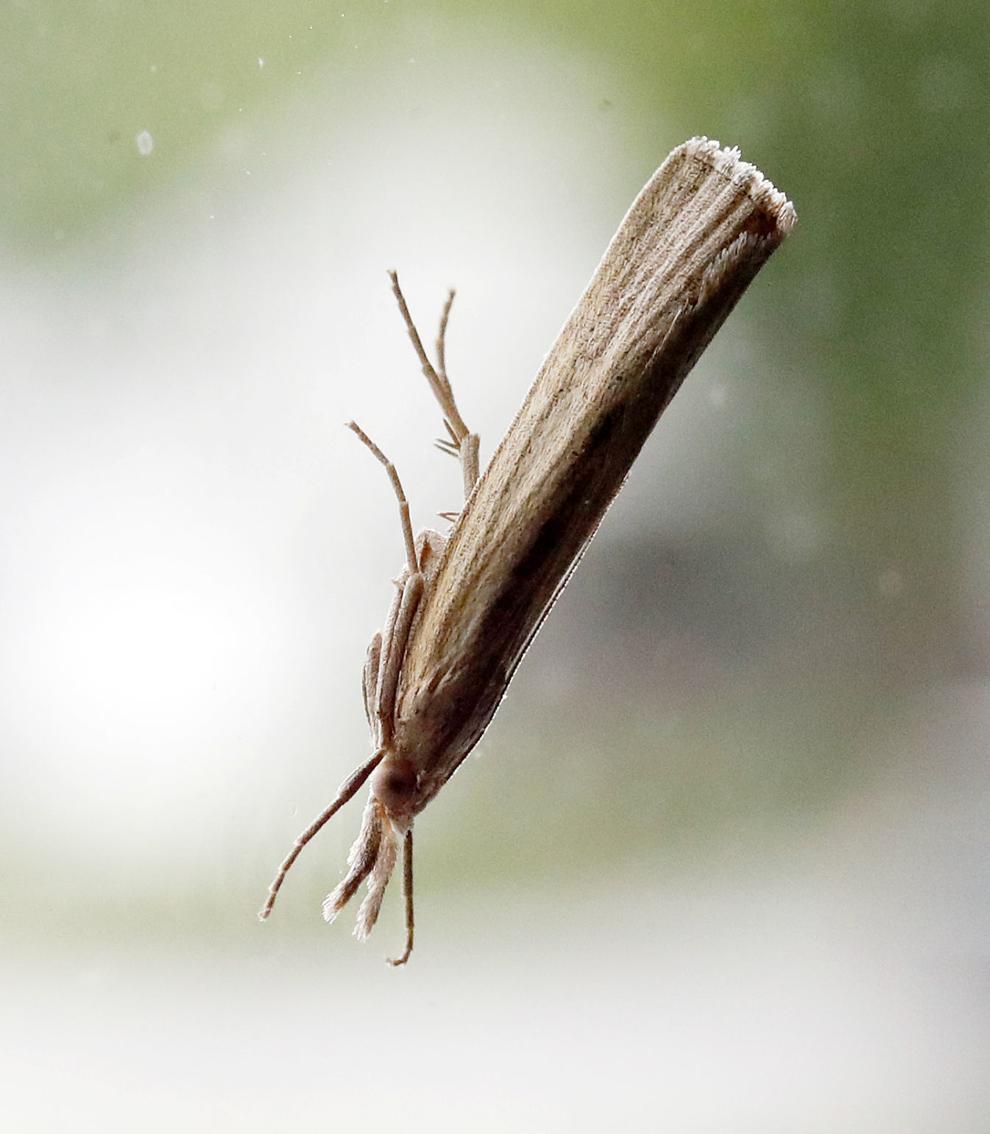 "I think we're seeing typical levels now," said Jeff Ewelt, the executive director of ZooMontana. 
A University of Wyoming expert said that eastern plains crops were damaged by army cutworms, according to the Powell Tribune. The expert suggested that dry conditions led to fewer flowering plants in the countryside and sent the moths to towns and cities seeking watered lawns and potted plants. 
While the army cutworms can damage crops, the moths are mostly a nuisance to people. The can flatten their bodies to sneak into small cracks, infiltrating even well-sealed housing. 
They do serve an important role as pollinators, feeding on nectar, and eventually migrate to higher elevations — likely the Beartooth Mountains for Billings moths. 
There, they become an important food source for bears that feed on the moths in isolated high-elevation rock slides. 
"People are always surprised that grizzly bears eat miller moths, but they'll eat them by the thousands," Ewelt said. "They're such an incredible source of protein for them. ... They'll just lift those rocks up on that rock slide."
Yellowstone National Park estimates that one bear can chow down 40,000 moths on a good August day. With enough fat and protein to weigh in at a half-calorie per moth, that means 20,000 calories from the moths alone — ten times the recommended daily intake for the average person. 
The food source is considered ideal by bear managers; it keeps grizzlies in the high country, away from human conflicts. 
It's unclear what drives a higher-or-lower population year for the moths, Cooley said. There's some evidence that a dry July followed by a wet fall leads to a bumper crop, but it's not conclusive. 
And while Billings had a wet fall, June was also wet. 
"It honestly seems like outbreaks can appear suddenly," Cooley said. 
Those who can't stand the moths can create a simple trap with a bowl of soapy water under a light, but perhaps the best way to avoid them getting into a home is to turn off outdoor lights, especially near doors and windows, Cooley said. But nothing is foolproof. 
"Whenever I open the screen door of my house, they fly out and they're everywhere," Cooley said.  
The moths can also seem to congregate at stopped cars. They tend to shelter in a vehicle chassis and emerge when the vehicle stops. 
The Colorado State University researchers added a cautionary note that could be particularly applicable to Billings, which was drenched in a chilly rain Wednesday. 
"Cool, wet periods might make the migrating moths stay a while."