As Lockwood officials worked to support a bill that would open the door for them to create a new high school district, they were skeptical about the idea of building on their current K-8 campus. 
Now, that appears to be one of the leading options. 
A new law allowing districts like Lockwood to expand from K-8 to K-12 requires the second vote to pass within two years of the November vote. Lockwood students currently attend School District 2 high schools. 
Planners from Collaborative Design Architects hired to create designs for a new high school proposed a "short list" of three different locations at a community meeting Wednesday. In addition to the current campus, planners eyed a pair of sites near Lockwood's fire station. 
"The first question that everyone has been asking is, 'Where is it going to go?'" said architect Nick Pancheau. 
Nine options were presented, and no formal action to exclude any of them was taken. But favorites emerged.
The on-campus option would focus on the east half of campus, where planners believe about 23 acres are "generally available."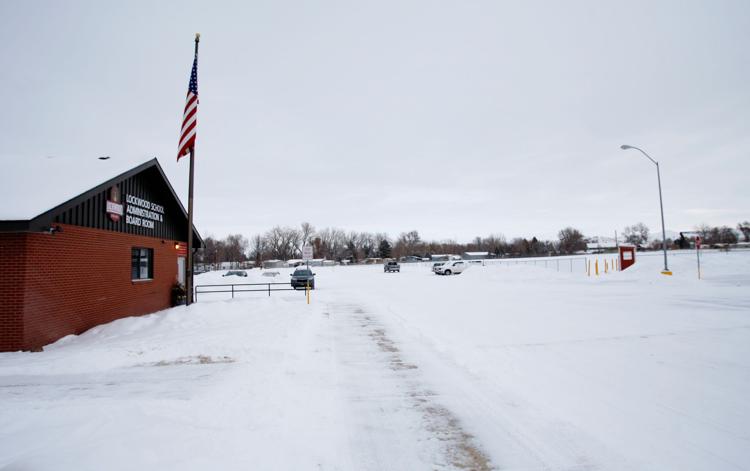 The idea of sharing facilities between K-8 and high school students was appealing to those at Wednesday's meeting. Several attendees mentioned using athletic facilities for physical education classes. 
"Same thing with an auditorium," said middle school music teacher Quentin Staton. 
It also has another inherent advantage — the school district wouldn't have to purchase new land. 
Other options discussed Wednesday had price tags ranging from about $300,000 to $2.5 million, depending on zoning, size and sewer line proximity. The cheapest options were small plots where athletic facilities would likely be built off-site at additional cost.
One of the more feasible options presented may have donation options, Pancheau said, citing land south of the Lockwood fire station on Johnson Lane. 
However, that site would likely require excavation work because of a hilly terrain and drainage. It also could require extra sewer work because of expected low water pressure.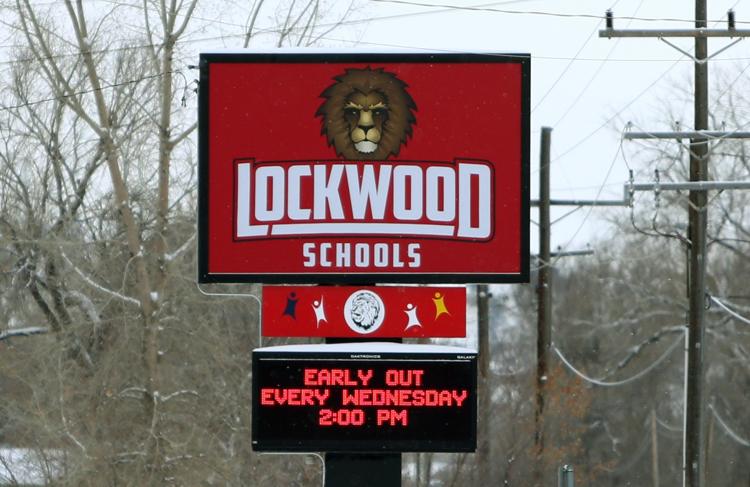 Pancheau estimated the site cost at $200,000. 
A nearby, more expensive option was land directly behind and around the fire station, which Pancheau pegged at $1.3 million and dubbed "a true possibility." At 15 acres, it's smaller than hoped for and has some irrigation and easement issues. But the owner is willing to sell, and planners already have a proposed cost that they said reflects average market prices. 
Other options drew more concern. Plots along Becraft Lane were dinged because of increased traffic on a road that might have trouble handling it.
Another proposed plot, south and over the hill from the existing school campus, had one of the highest proposed costs at $2.5 million. 
"Those start to eventually take some significant whacks at what we're able to do financially," Pancheau said. 
With a May bond looming, the district would have to have an agreement to purchase land if a bond passes, he said. The school district couldn't afford to purchase land in advance of that timeline. 
Demographics
Along with where to build a school comes the next question — how big should it be?
John Eisen of K-12 Consultants presented a rapidly compiled demographic study that projects modest growth over the next 10 years for Lockwood students despite enrollment that currently lags behind recent averages. 
"I've tended to discount the past, saying that it's going to predict the future," he said. 
Current enrollment in the K-8 district is down about 88 kids from 2007 and behind the district's 10-year average, Eisen said. He estimated that about 400 students are enrolled at Senior and Skyview high schools, down from a 10-year average of 449. 
Documents from 2016's Billings Public Schools redistricting process pegged the number of Lockwood students projected to attend high schools this year at 421. 
Lockwood's Eileen Johnson Middle School principal Gordon Klasna said that 513 eighth-graders have moved on in the past four years. 
Factoring in things like birth rates and projected residential housing growth, Eisen estimated that a high school should be able to accommodate 490 students in the next 10-15 years.
He estimated that elementary schools would experience steeper growth, adding about 400 students — "which would lend some credibility to the idea that another elementary is in the wings," he said. 
Several attendees considered Eisen's estimates too low, speculating that it didn't count some students who attend high schools outside SD2. 
"I want to make sure that we don't undersize this school," said Chad Hanson, who leads the pro-high school Lockwood Community Education Committee.