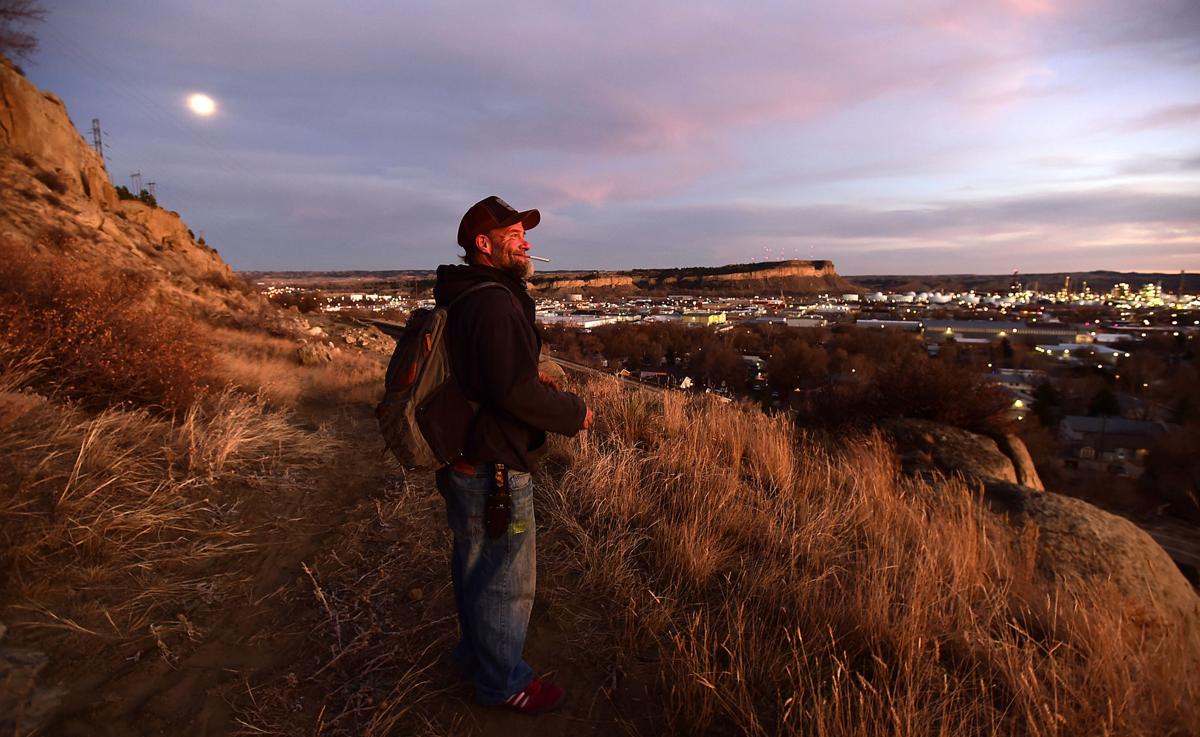 Back in late October, when snow was falling fast over Billings and temperatures dipped into single digits, Chris LaRue was zipped into his tent in a little hollow at the base of the Rims. 
It was cold but it wasn't terrible, he said. He believes he can last the winter in his tent with the gear he's cobbled together. But he hopes he doesn't have to. LaRue is trying to get a replacement state ID card so he can land secure employment and get himself into stable housing. 
"I'm just really trying to make a new start," he said. 
Until then, he's willing to spend the winter nights in his tent. He's got a good sleeping bag that he lays over some couch cushions he found. A small Coleman stove helps him heat the tent for a few minutes at night and in the morning.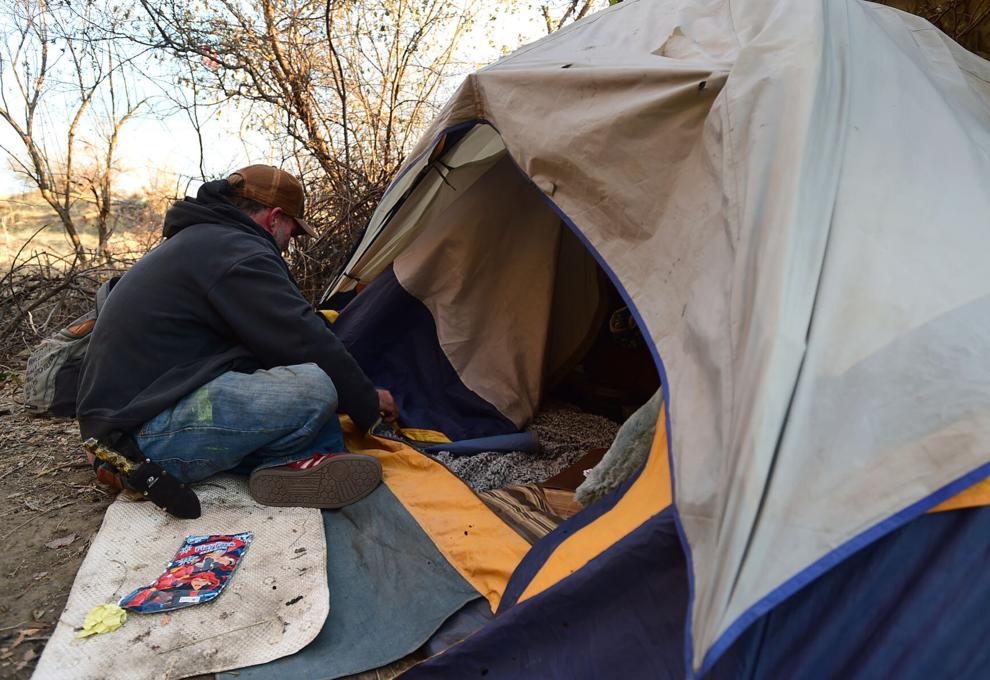 LaRue, 43, knows he doesn't have to stay in his tent all winter. Billings has resources available for those who have no shelter or secure place to spend the night. But for LaRue, staying out of the shelters is the easier option.
"We call them untouchables," said MarCee Neary, director of the Community Crisis Center in downtown Billings.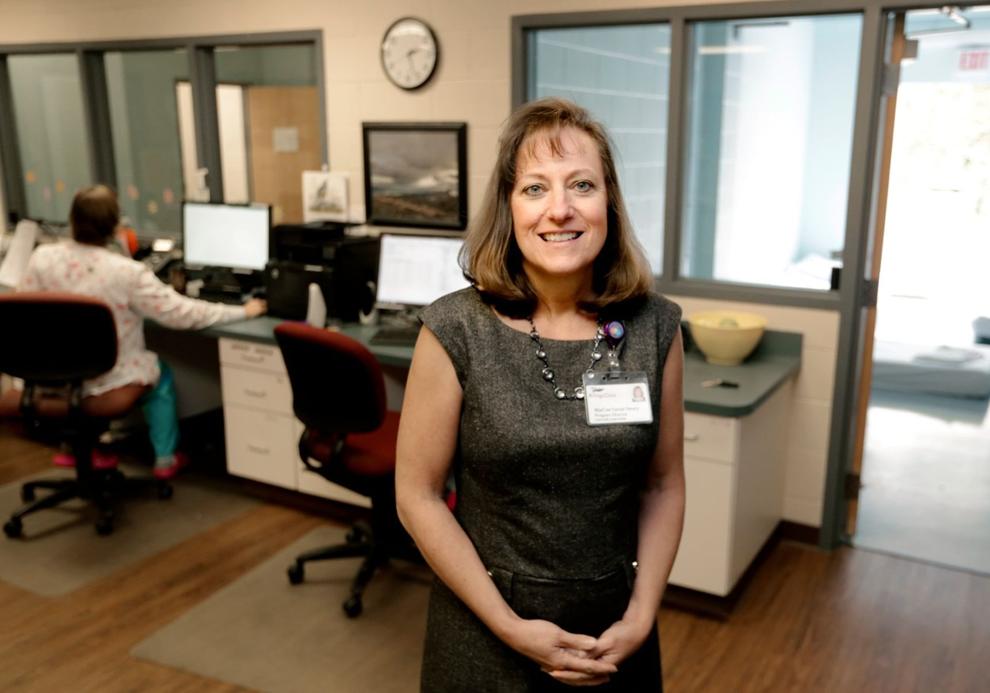 She explained that among those who experience homelessness or transience in the city, a smaller group exists that chooses to stay out on their own rather than use a shelter. 
Some of it has to do with the responsibilities associated with shelter life. The various shelters in town each have certain requirements for staying and using their services. Some people simply don't want to have to answer to someone, Neary said.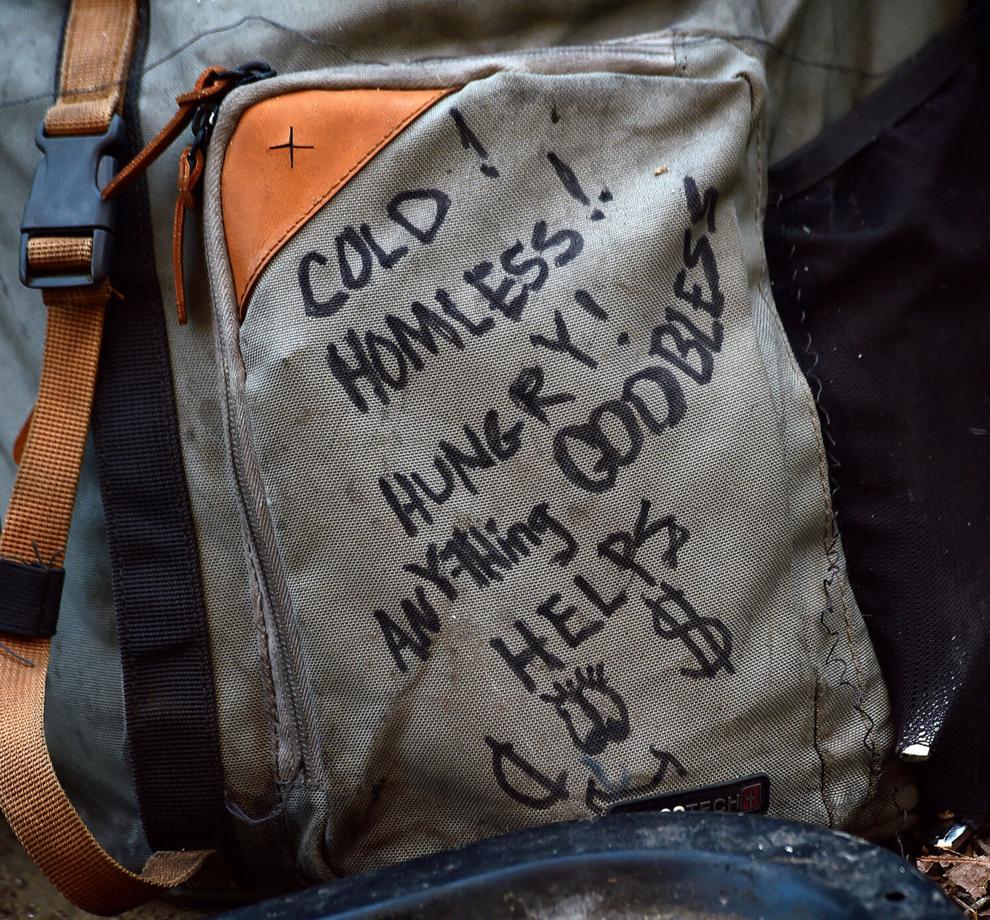 But the other component is agency. Neary explained that homelessness and transience can leave those who experience it feeling like they no longer have a choice or a say in their life. Sometimes the decision to avoid a shelter can feel empowering, as though they're able to exercise some control over their situation.
"Ultimately, people want to have a choice," she said.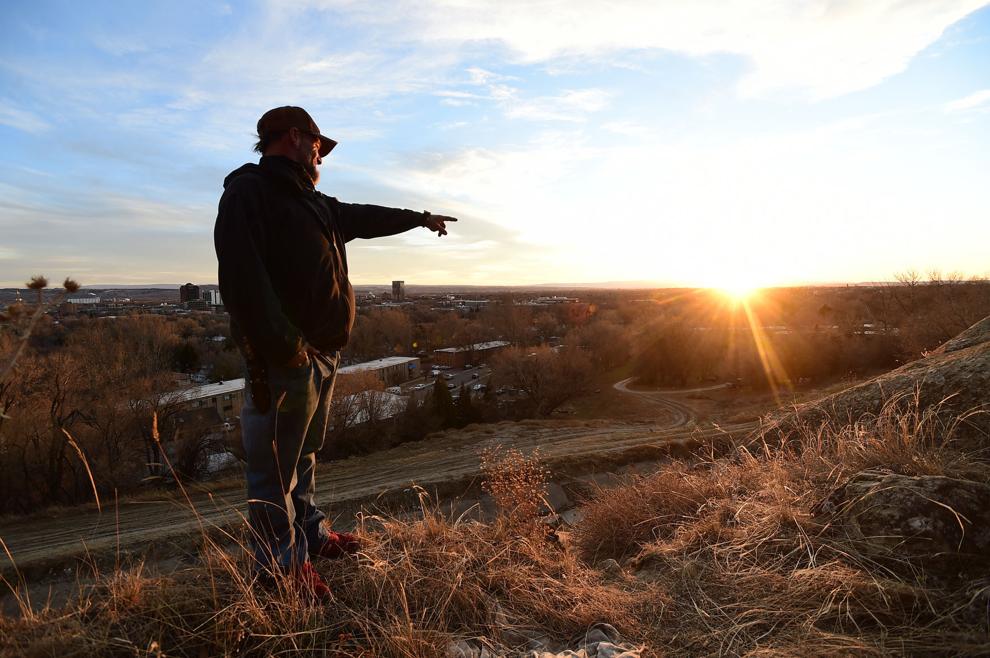 The Crisis Center serves those in immediate need — whether it's an issue with mental health or intoxication — and gives them a place for 24 hours. While there, those using the center are required to meet with a counselor and are given the option of connecting with a case worker with whom they would regularly meet after they leave. 
"We offer them an array of services. They have the choice (to use them)," she said. 
The Montana Rescue Mission uses a faith-based approach to serve those experiencing homelessness or transience. The MRM provides long-term shelter along with work and self-improvement programs. It also has a meal program for those living on the street.
Last month, a group of community organizations, including the Crisis Center and the mission, opened a low-barrier shelter called Off The Streets. It's set up in the old Western Inn downtown and gives people a place to stay from 7 p.m. to 7 a.m.
Those seeking a bed at Off the Streets are required to first seek shelter at the MRM or the Crisis Center.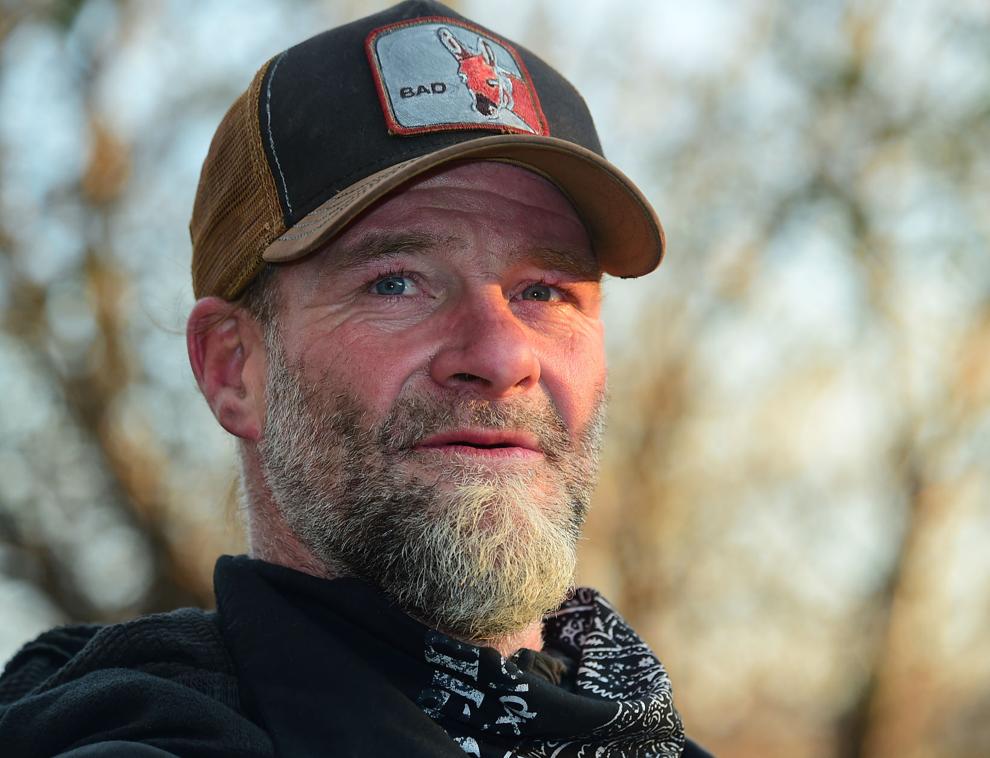 LaRue has been in Billings for a couple months. Before arriving he lived in Kalispell on property owned by his grandfather. For three years he had a husky/malamute mix named Loki that was his constant companion. 
"The sheriff's department stole him away from me," he said. 
He said deputies believed that Loki wasn't getting proper care living with LaRue and so took the dog from him. 
"I would do anything to have my dog back," he said, tears shining in his eyes. 
Trouble with the sheriff's department ultimately pushed LaRue to Billings; he said he has a warrant for his arrest in Flathead County. 
LaRue acknowledged he's chosen the hard way.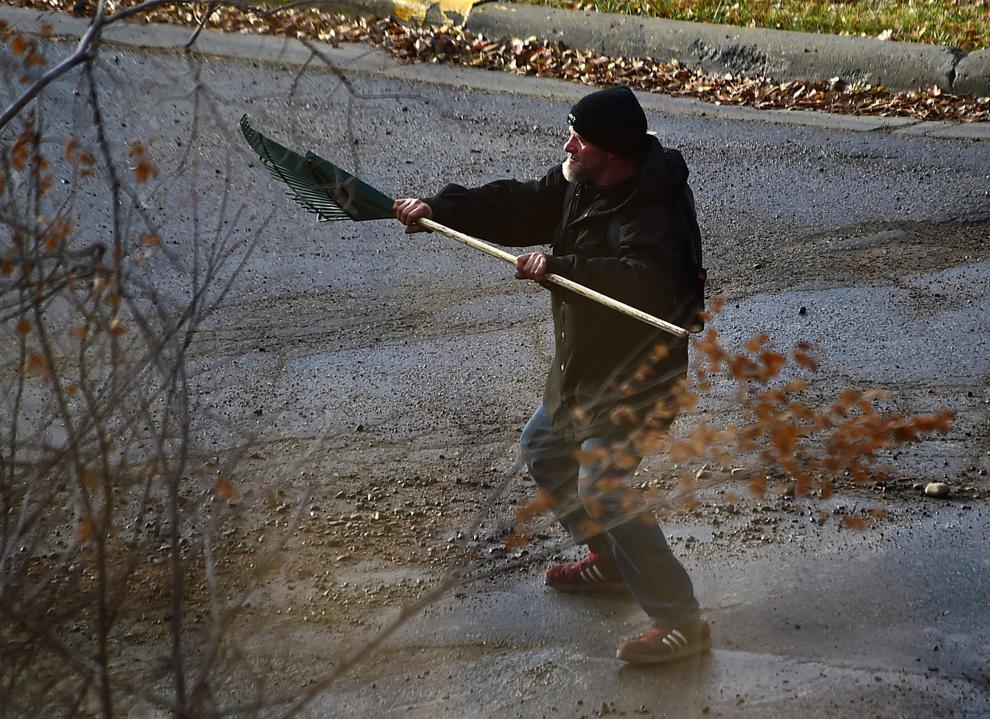 A fight last week after he'd eaten dinner at the MRM knocked the last tooth from his mouth. He's a convicted felon in California and an alcoholic, he said. His father died before he was born and his mom died when he was 13, leaving him to be raised by his grandfather. He doesn't feel completely safe at the shelters in town and his tent gives him some ownership over his world. 
"It's me, myself and I," he said. "And every day I try to stay busy."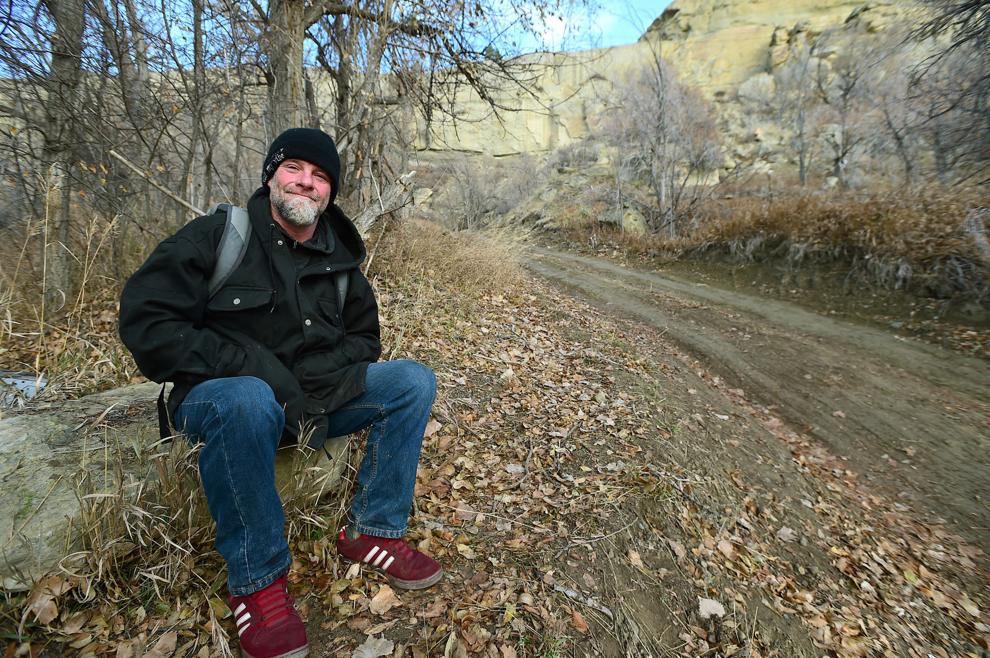 Every year, Empty Stockings offers a way for readers to help struggling families in the Billings area.