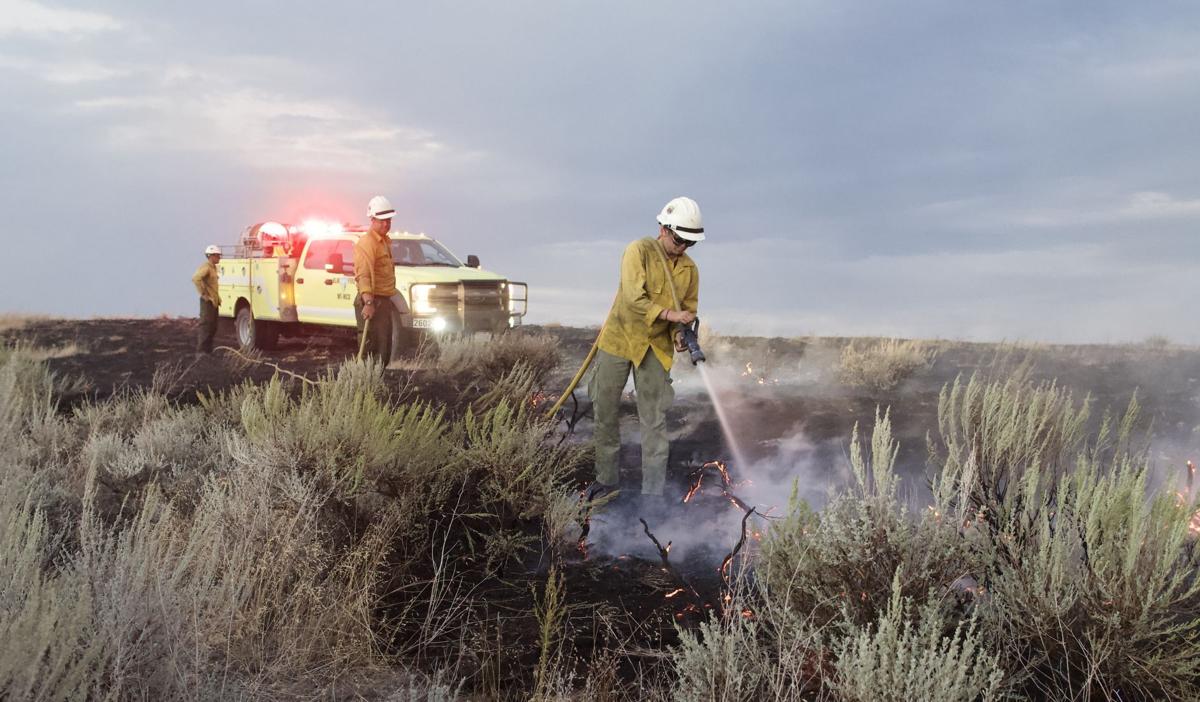 A wind-driven wildfire threatened the town of Jordan on Wednesday afternoon, forcing evacuations, but by evening residents were allowed to return to their homes and the blaze appeared to have left the town unscathed.
The fire began as a burning project on agricultural property about four miles northwest of Jordan, a town of fewer than 400 people about 80 miles northwest of Miles City on highway 59.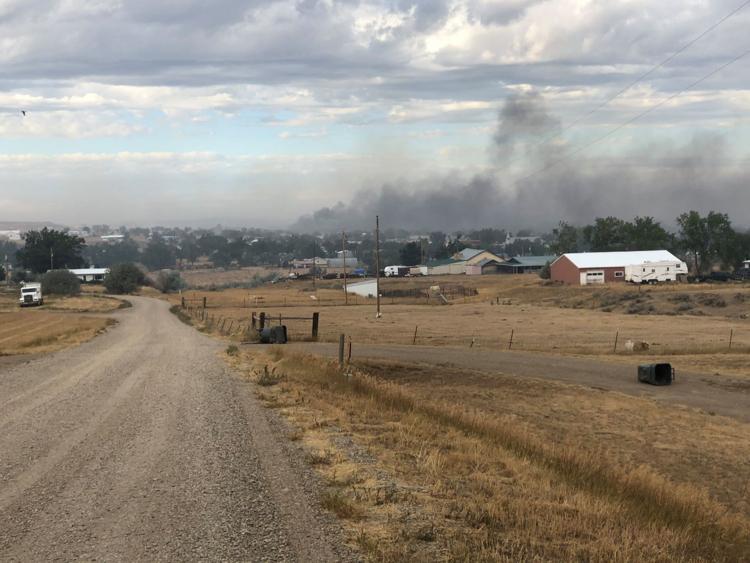 At about noon the fire was deemed by the sheriff's office to be under control of the landowner, and additional private resources had arrived at the fire.
By 1:20 p.m., Anne Miller, the DES coordinator, reported the fire was burning out of control to the east and had jumped Hell Creek Road. County road graders were asked to meet at the Leo Murnion residence, and all county fire engines and pumpers were requested. The Bureau of Land Management was assembling a crew near Hell Creek Road. 
In the same update, Miller warned people about getting in front of the fire. "This fire is currently wind driven and we cannot repeat enough times DO NOT ATTEMPT TO BE AHEAD OF IT!" she wrote.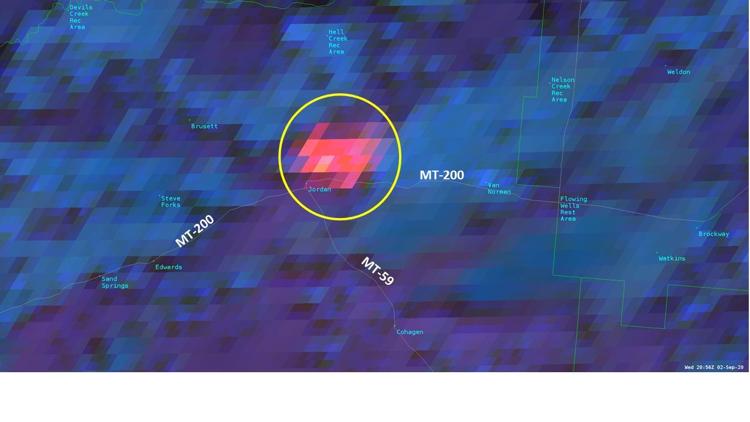 In an update published at about 2:45 p.m., the fire had jumped Haxby Road and was continuing to run east. "Landowners and residences on the eastern side of Garfield County need to be prepared now!" Miller wrote on the DES Facebook page.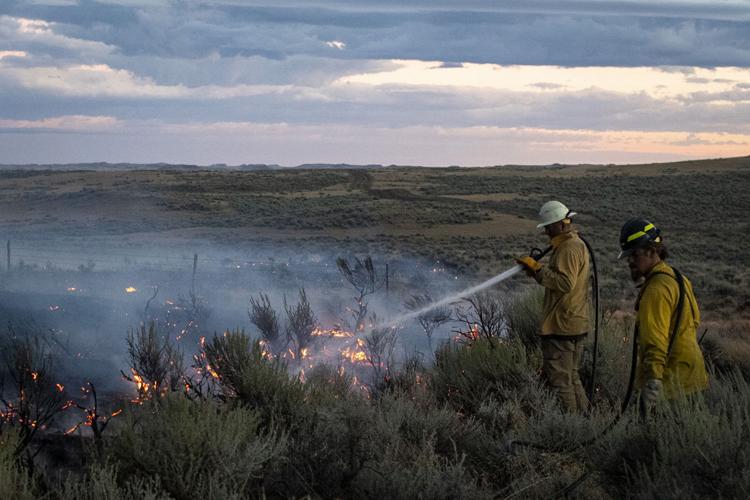 By 2:51 p.m. the fire had jumped the highway. Highway traffic in both directions had been stopped about 10 miles north of Jordan near the turn off to the Wilson ranch. "The fire is crossing at that location along the highway," Miller said in an update at 3:02 p.m.
Jordan residents were asked to evacuate to the west of town at about 3:45 p.m., and power to the town was cut off. By 7 p.m., Jordan had been deemed safe to return to, according to an update from Miller. The main fire had blown about six miles south of Jordan.
Throughout the evening crews monitored flairups northeast of Jordan. Residents north of the fire who knew more about the flairups were asked to contact Miller at 406-853-3610.
Lori Murnion returned to Jordan after the evacuation notice had been lifted, loaded with ham, bread and mayonnaise.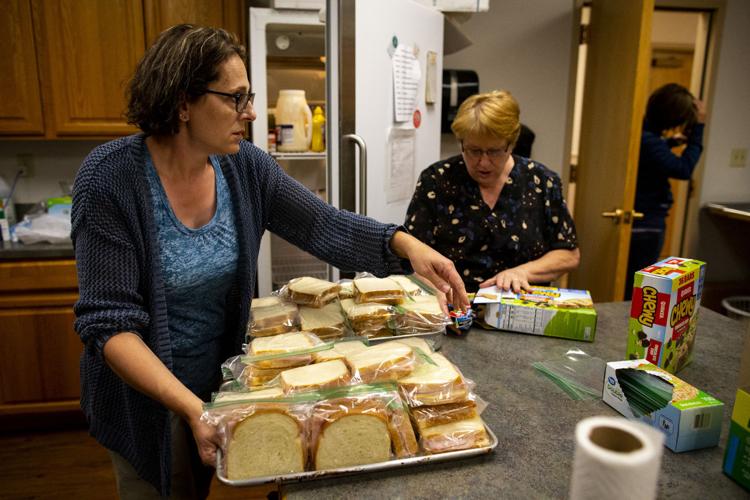 By 8 p.m., while local ranchers and emergency crews worked to stomp out lingering hot spots surrounding the town, she and several other residents had an assembly line of sandwiches in the kitchen of St. John the Baptist Catholic Church.
Murnion, who has lived in Jordan all her life, said the fire swung just south of her family's ranch. While she prepared sandwiches, cookie bags and granola bars for the deputies and ranchers who occasionally stepped into the kitchen, her husband joined them outside in fighting the fire.
"There are going to be a lot of lives impacted by this... A friend of mine lost every single one of her hay bales," she said.
Before she made it back to Jordan, her cousin, Clayton Phipps, stopped by the church after driving in from Fort Peck. While the fire threatened the building just a few yards away at the Northern edge of the city, he saved what made it a church.
By 8 p.m., the tabernacle had returned to the church's altar. Before taking it with him, Phipps said he knelt and prayed.
"I don't remember who the patron saint of fire is, but I just asked God to please save Jordan," he said.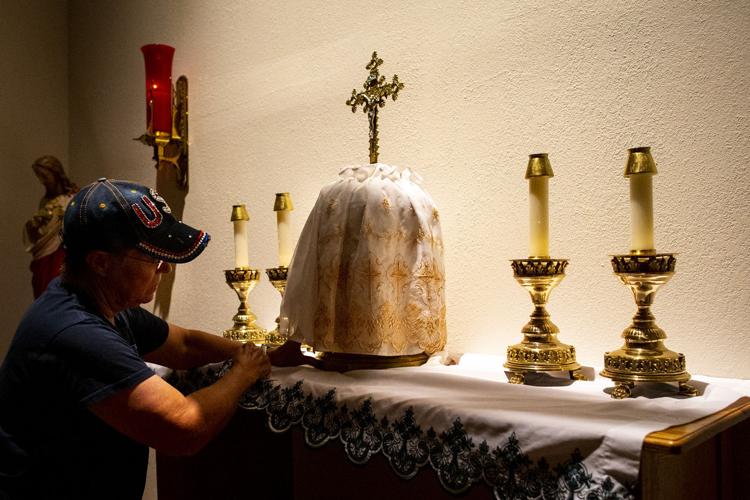 Phipps, with a county fire pump in the back of his pickup, said he'd spend the rest of the evening dousing spot fires.
The tiny unincorporated town of Cohagen, located about 20 miles south of Jordan and with a population less than 200, was evacuated around 6 p.m.
That evacuation order remained in place through 9 p.m. Highway 59, which connects Jordan and Miles City, was shut down Wednesday evening. By 9 p.m. it was reopened, according to the Montana Department of Transportation's road condition map.
Travelers were advised to watch for livestock on Highway 200 coming into the north side of Jordan and down to Highway 59 headed to Miles City.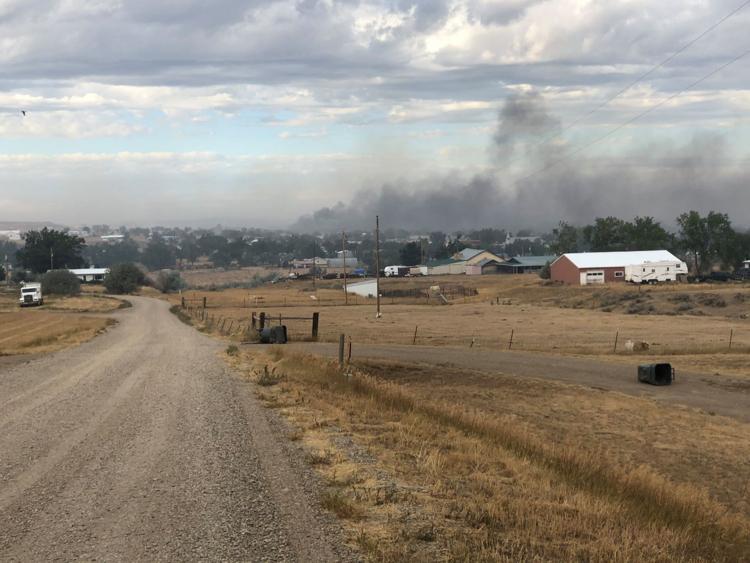 Buildings were threatened by the blaze, which has been dubbed the Huff Fire. Land on either side of the road between Jordan and Cohagen had been scorched by the flames, and BLM fire crews worked to contain hot spots. The blaze crossed Highway 59 and Highway 200.  
Clyde Phipps with the Jordan volunteer fire department received the call to respond just before 1 p.m. Since being mobilized, he had been posted at the northern edge of town, where the fire came close enough to burn through an electrical pole, the remains of which still smoldered at 7:30 pm.
Local ranchers pitched in to fight the fire with their own trailer pumps, Clyde Phipps said.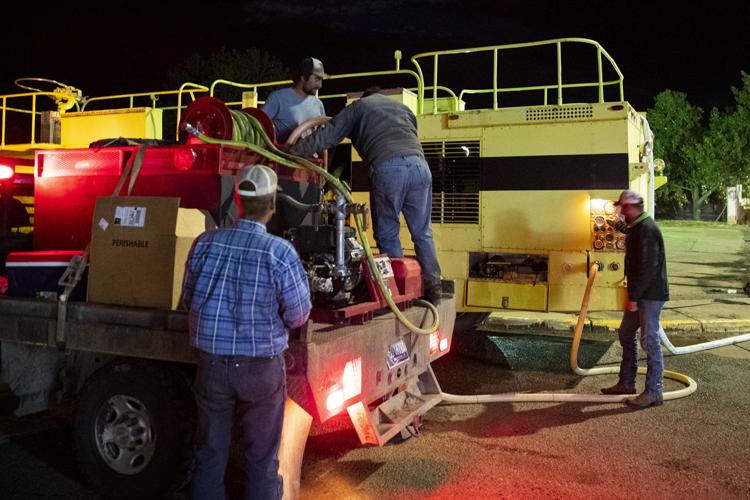 At times the fire threatened buildings at the north and south edges of Jordan, according to updates on the county DES Facebook page. But, aside from the damaged electrical wire and a few corrals, the town didn't appear to have any structural damage, Clyde Phipps said.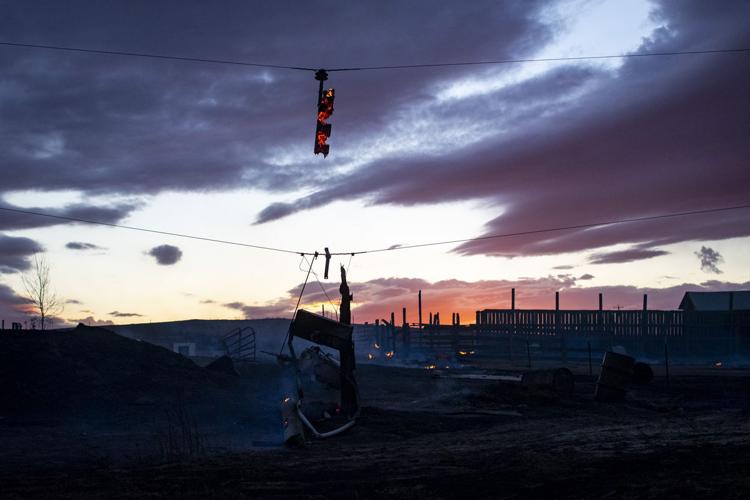 The evacuation order was issued to Jordan residents at about 3:45 p.m. By about 4:30 p.m., officials said that local schools and the Garfield County Health Center had been successfully evacuated.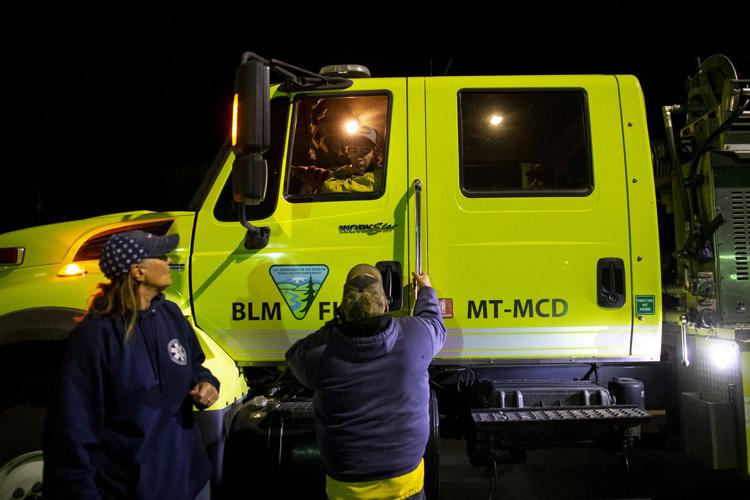 The fire was human caused, according to the BLM, and had burned more than 1,000 acres. 
About 30 miles west of Jordan, Sandy Gibson, who runs a store in Sand Springs, said by about 5 p.m. several people had already arrived seeking shelter. She said she was told that in Jordan the fire had approached the school's football field and fire crews were coating the area around it with fire retardant.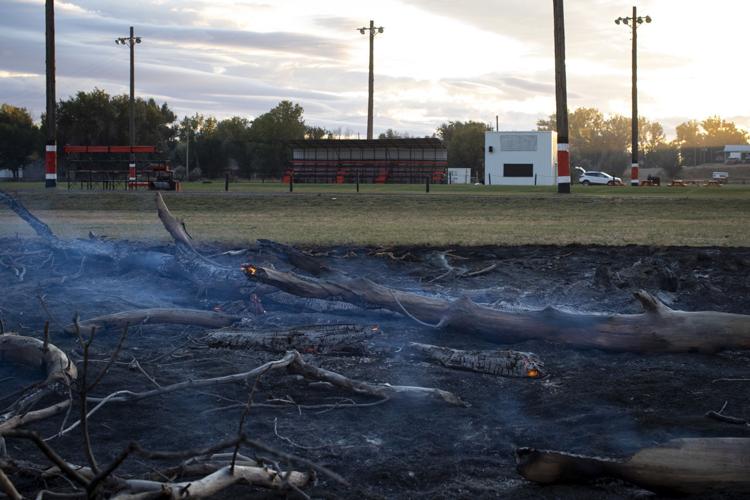 Firefighters and firefighting units from around Jordan and elsewhere in Garfield County were called to help, and a mutual aid call was issued. Firefighters from Miles City were also dispatched to the fire.
Shelters were set up at the Petroleum County Courthouse in Winnett and the Fairview Hall in Brusett. When evacuation orders were lifted, the Jordan Catholic Church opened their doors, offering water and sandwiches to responders and residents.
Windy weather
Garfield County is among a wide range of counties in northeastern Montana that were put under a red flag warning Wednesday through the evening because of low relative humidity, the potential for winds up to 60 mph and the expectation of a cold front capable of bringing scattered rain showers and isolated thunderstorms.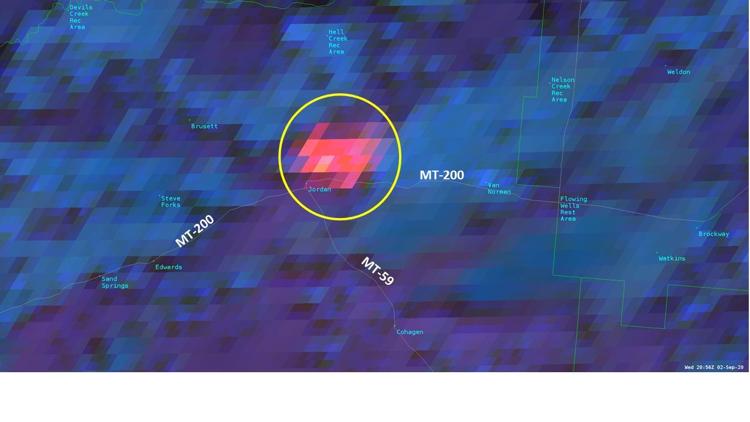 "Right now we've got a cold front literally about to move through the fire zone. The winds are going to stay gusty ahead and behind the front at least possibly as late as midnight," said Ryan Bernhart, a meteorologist with the National Weather Service in Glasgow, speaking at about 2:50 p.m.
Bernhart said winds would be blowing out of the northwest.
Relative humidity was expected to be particularly low south of the Missouri River. 
"I'm not going to rule out maybe a light rain shower but most of the rain activity looks like it's going to stay north of the fire zone up in Daniels and Sheridan county," Bernhart said.
Additional areas in the NWS Glasgow coverage area under a red flag warning Wednesday included the Fort Peck Reservation, Daniels County, Roosevelt County, Sheridan County, Dawson County, McCone County, Wibaux County, Prairie County and Richland County. 
Northern Valley and northern Phillips Counties, the Little Rockies, the Lower Missouri River Breaks including the Charles M. Russell National Wildlife Refuge, southern Petroleum County and southern Garfield County are all also under a red flag warning.
"I would say the risk for fire is extremely high right now," Bernhart said. "The wind, the dry humidities, lack of showers and the outside chance we might get some dry lightning. Anything that catches fire right now is gonna run. It's pretty bad."
In July of 2017, the Lodgepole Complex fire in Garfield and Petroleum counties burned more than 270,000 acres, destroyed more than a dozen homes, burned up grass rangeland and displaced thousands of cattle.
More than 60 small firefighting engines, five larger engines, and about 20 water tenders from more than 30 states gathered to fight the blaze.
The fire's perimeter, which was then the largest in the nation, was eventually measured at nearly 200 miles.
---
Photos: September brings wildfires and smoke to Central and Eastern Montana
Setting sun
Smoke over Billings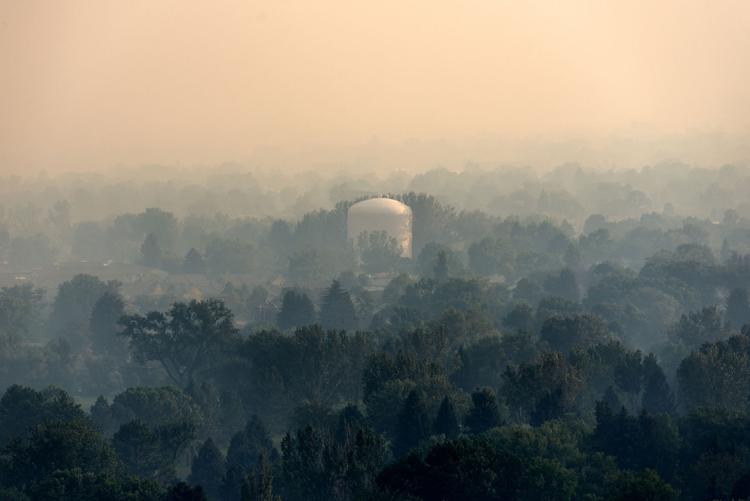 Alkali Creek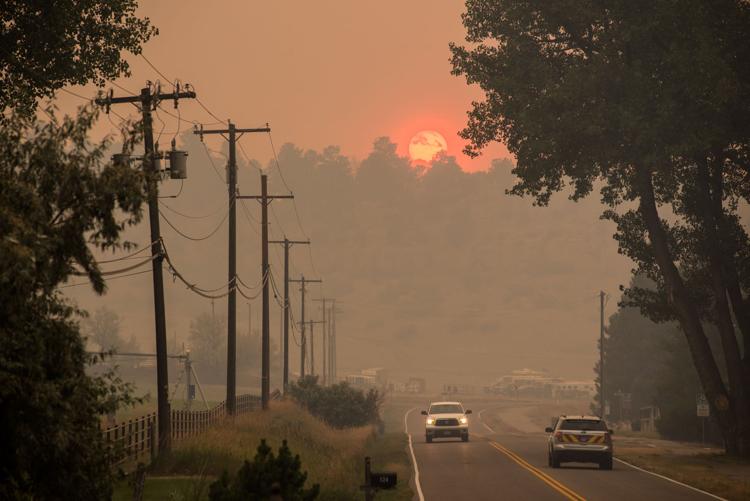 Sun over the Rims
Smoke in downtown Billings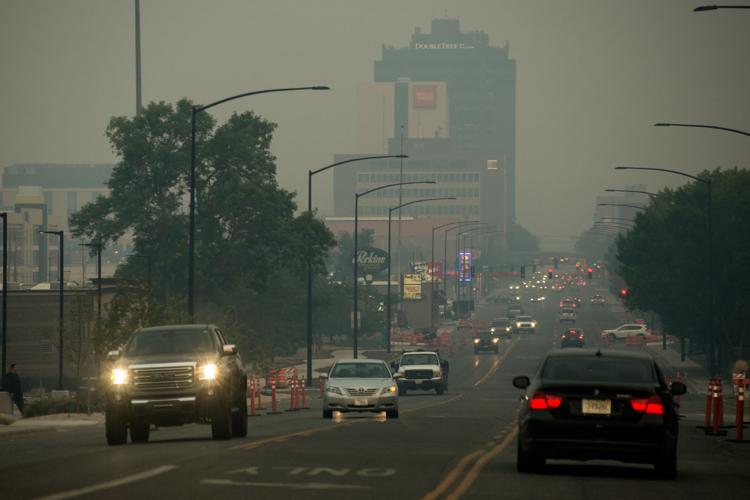 Smoke over Billings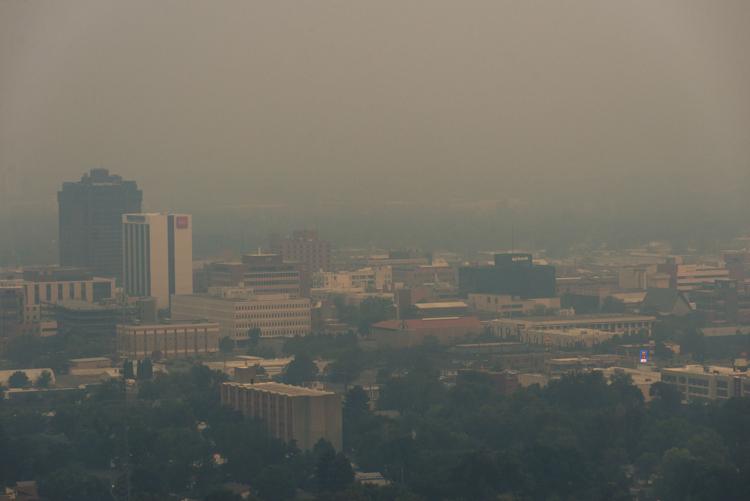 Huff fire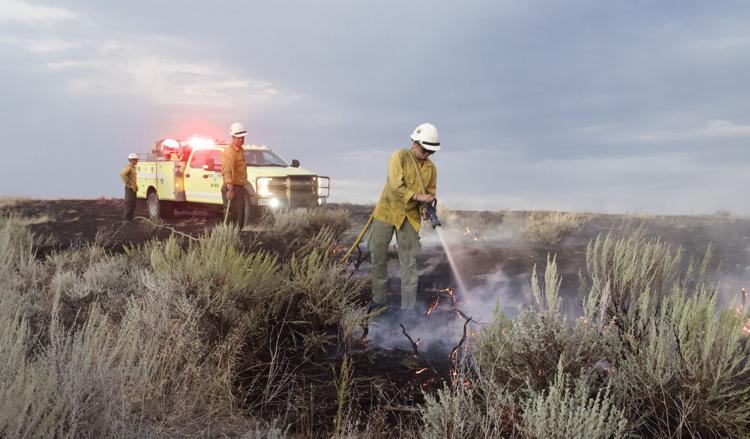 Smoke blows into Billings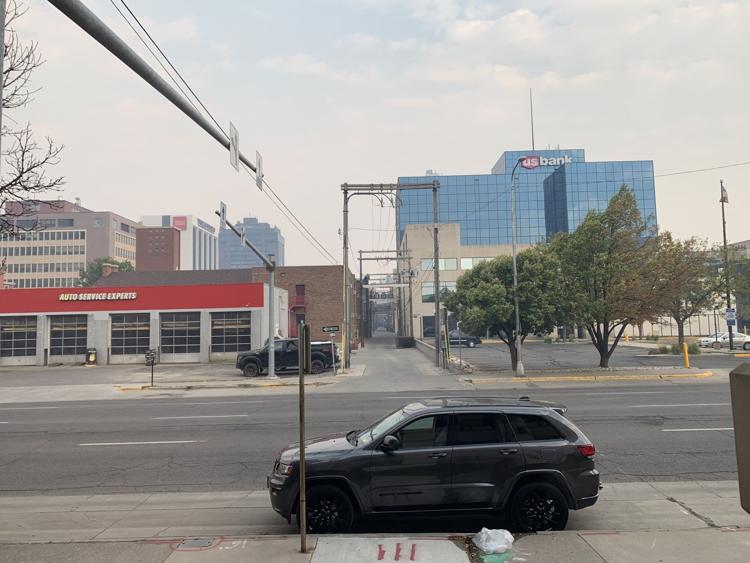 Roundup Fire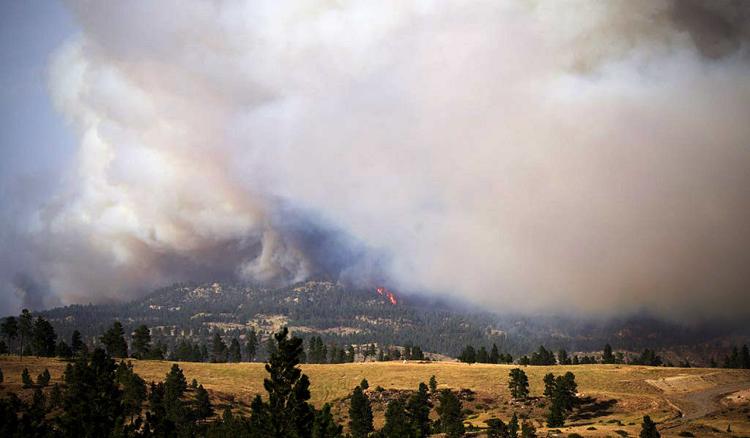 Roundup fire
Jordan fire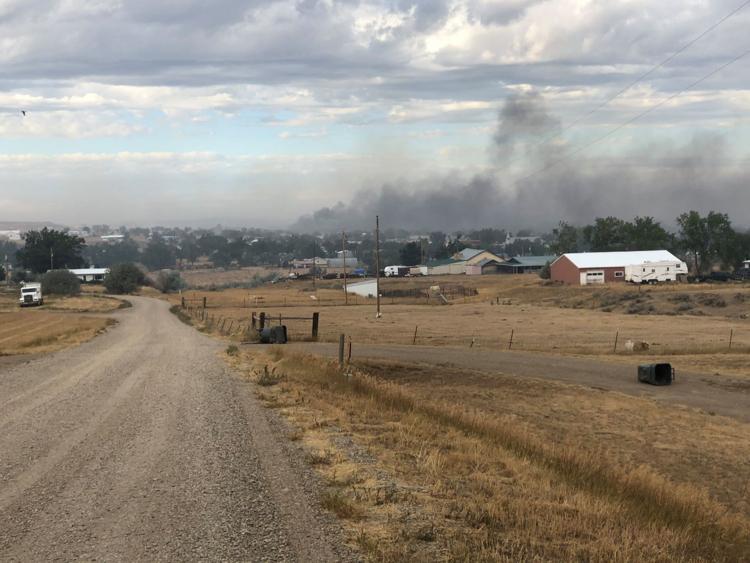 Fire glow near Roundup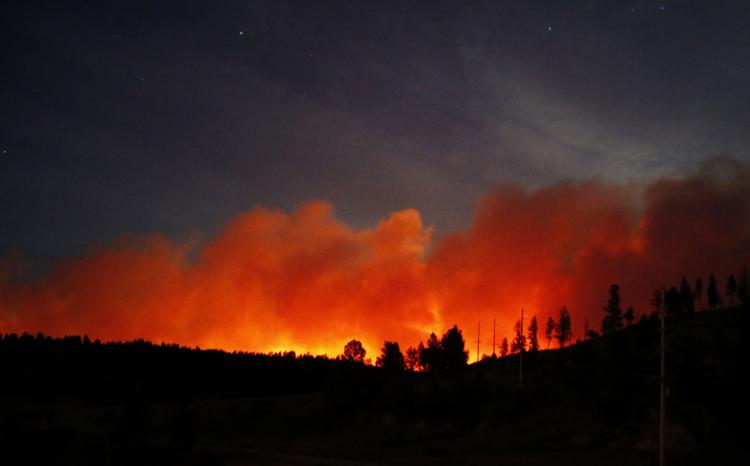 Deputies block a road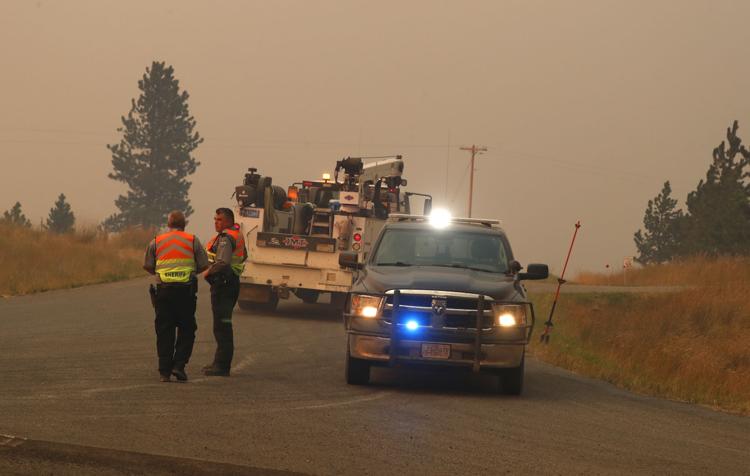 Evacuating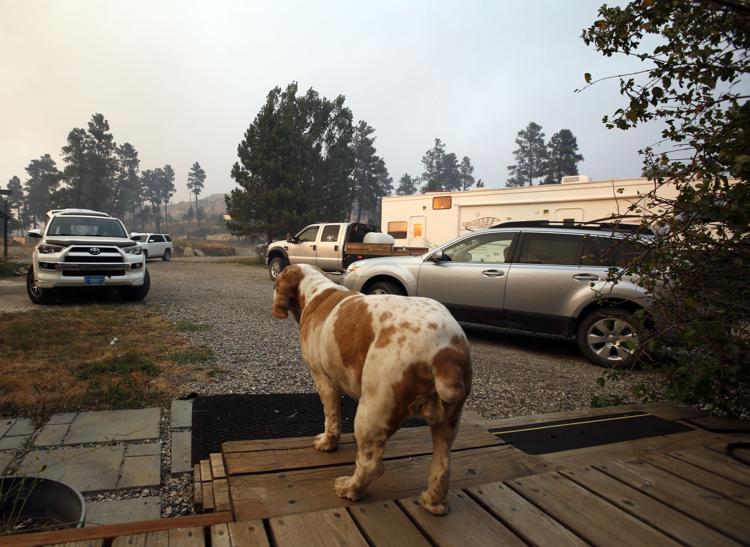 Leslie Clark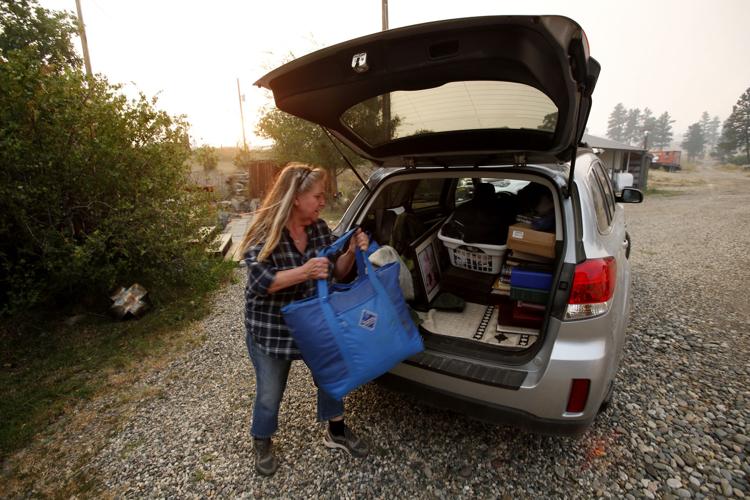 Roundup fire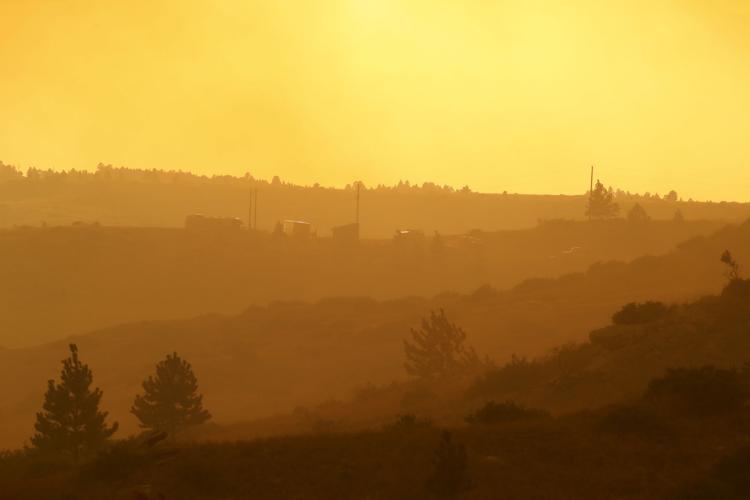 Roundup fire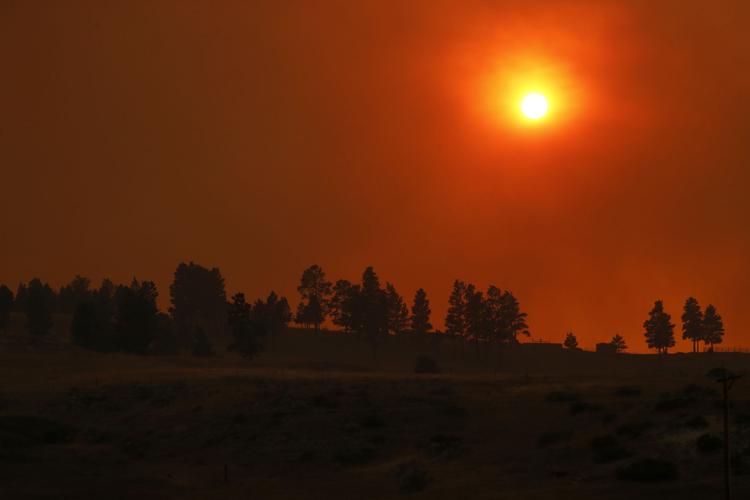 Roundup fire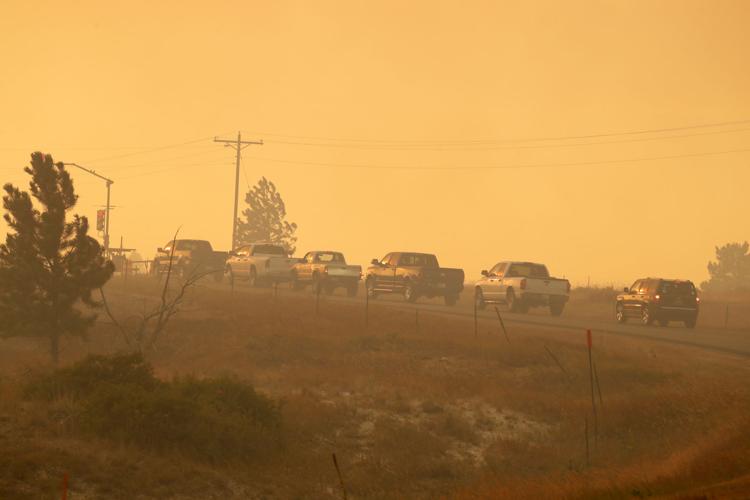 Roundup Fire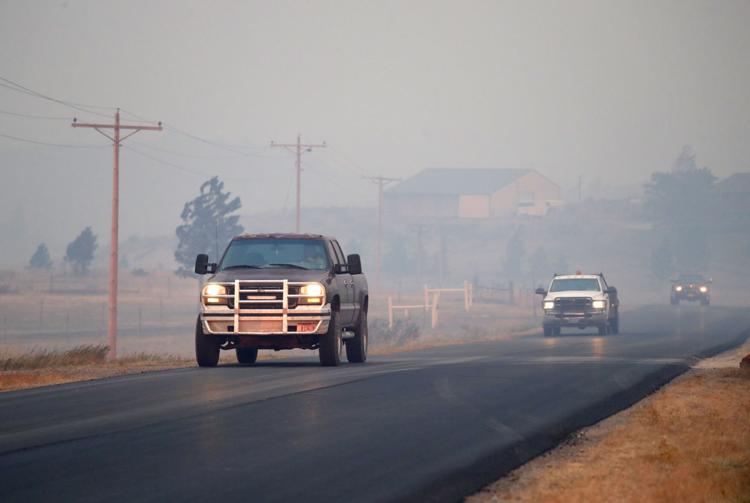 Roundup fire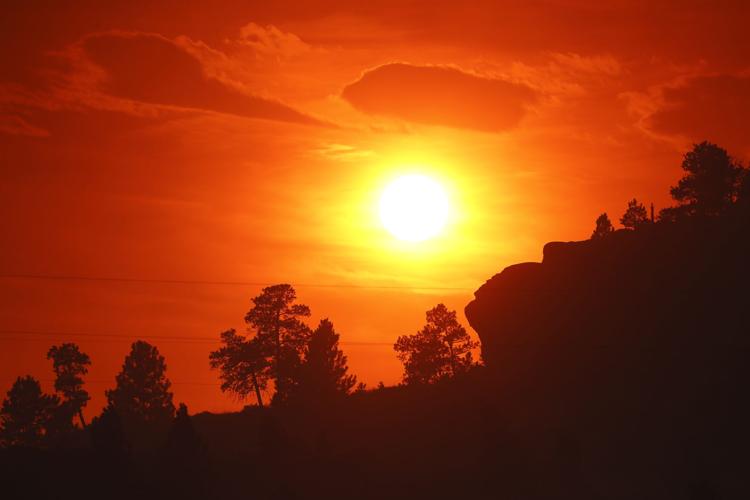 Roundup Fire
Roundup fire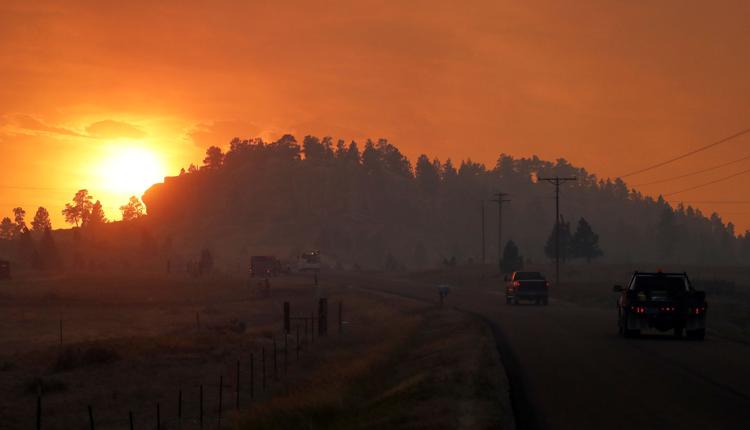 Huff fire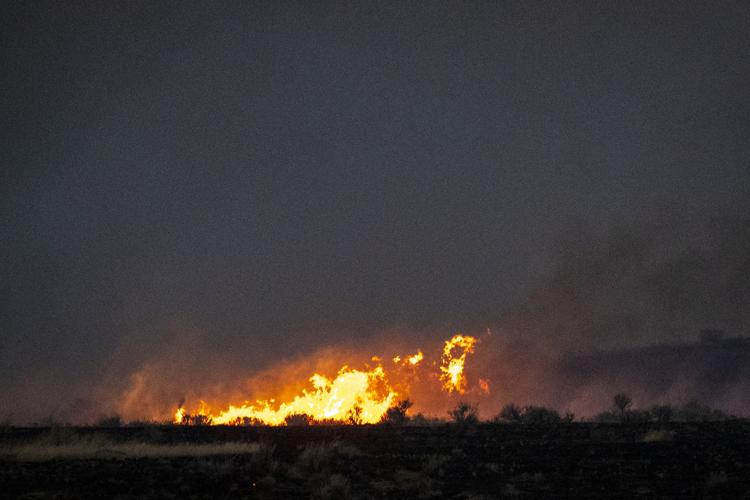 Huff fire
Huff fire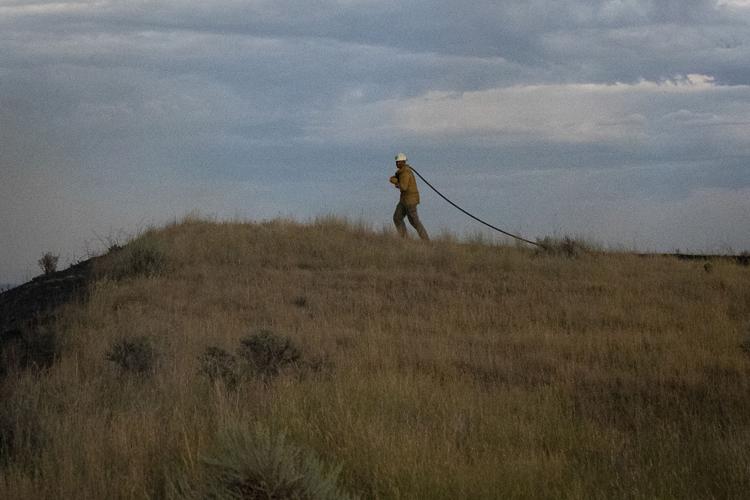 Huff fire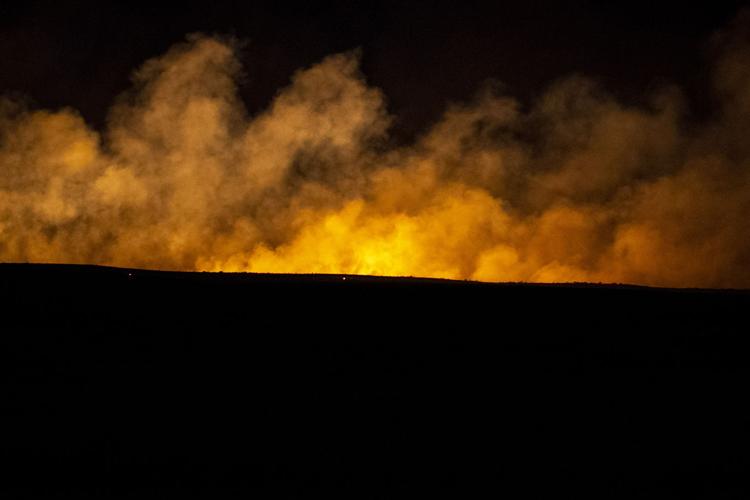 Huff fire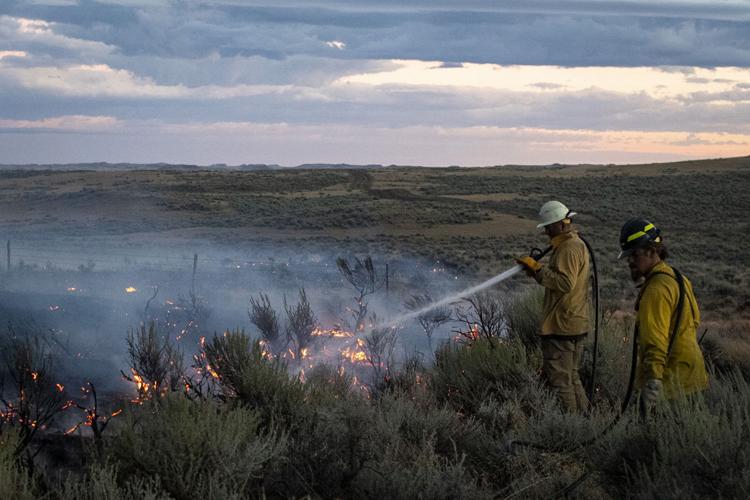 Huff fire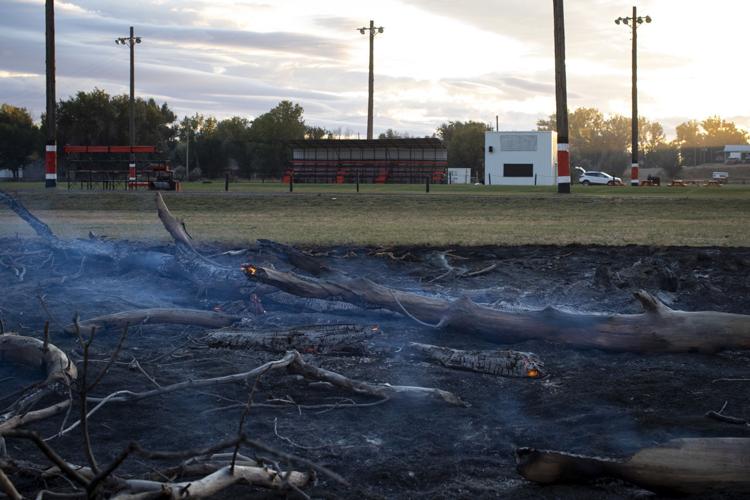 Huff fire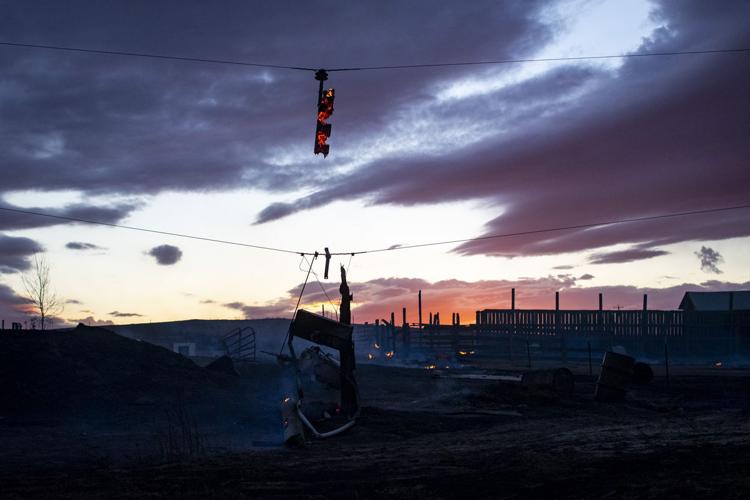 Huff fire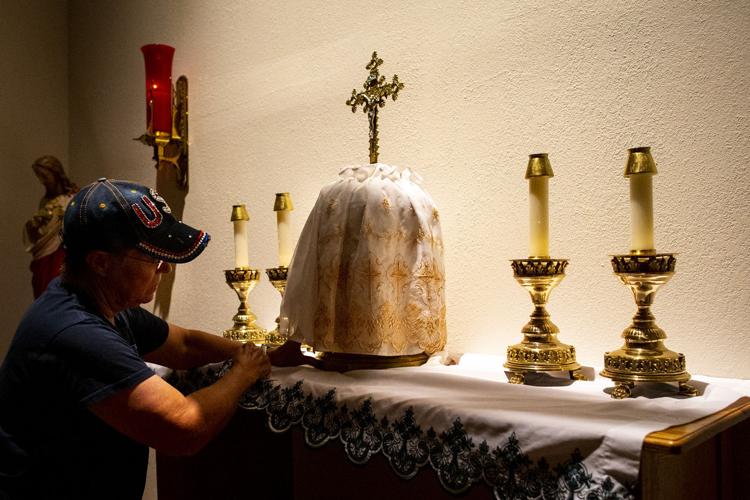 Huff fire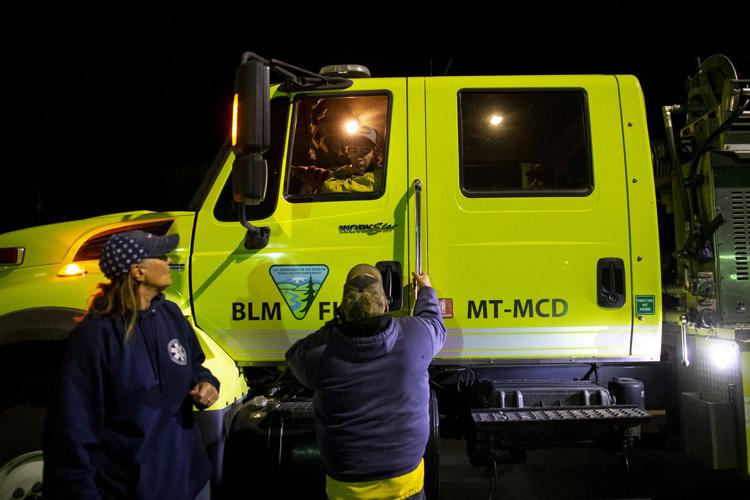 Huff fire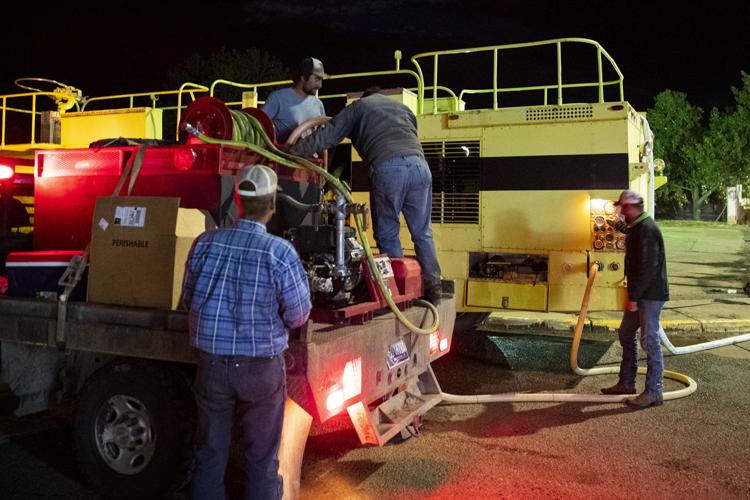 Huff fire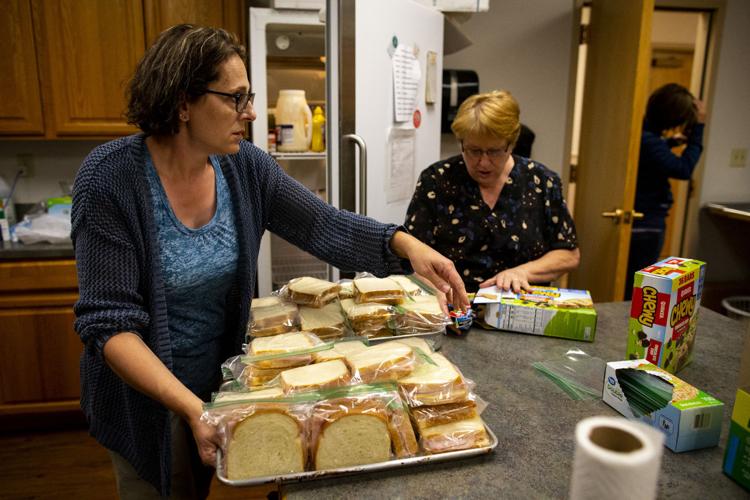 ---
Photos: The faces of the Yellowstone fires of 1988
A firefighter listens to a morning briefing
A fire fighting crew from the California Division of Forestry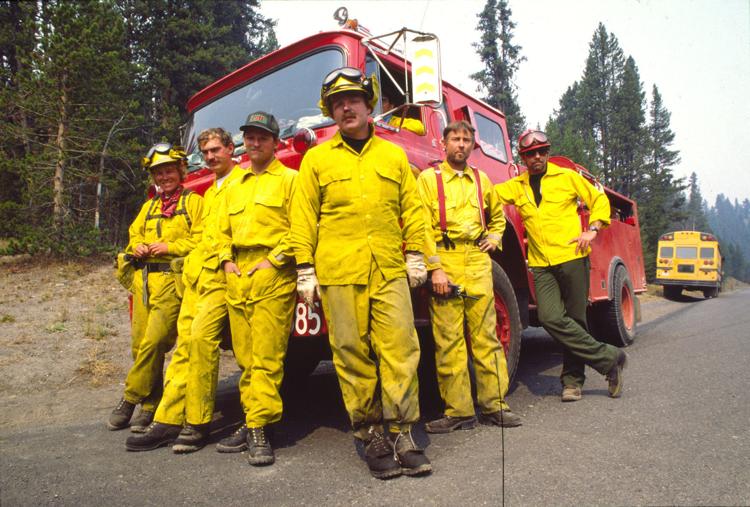 Karen Brea and Sanna Weber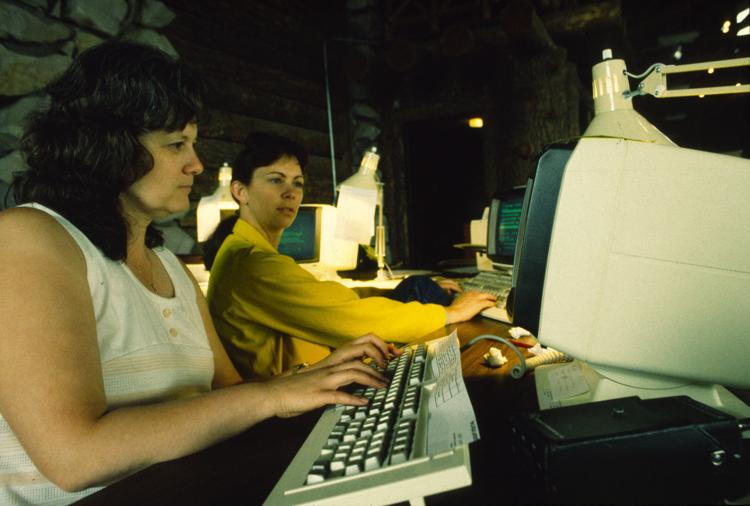 Ivan Roy Forground and Dan Bell from Victor Fire Dept.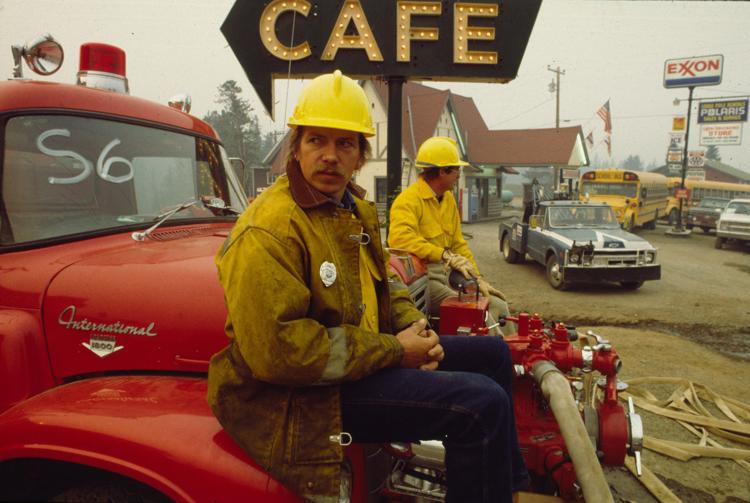 Crew boss Alfred Burson leads a march to the fire line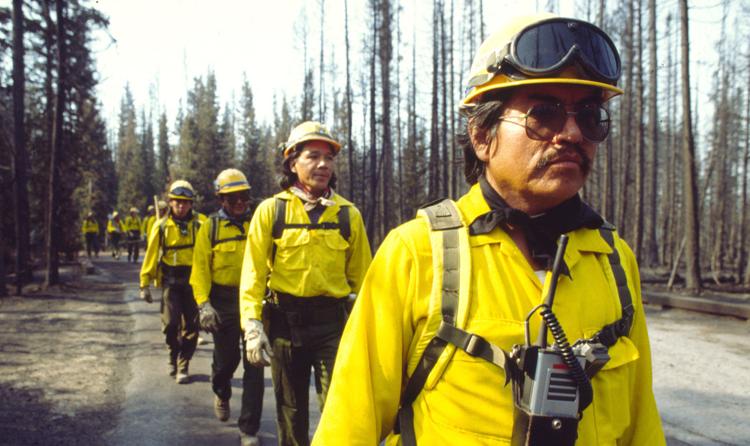 A fire crew from Ft. Washakie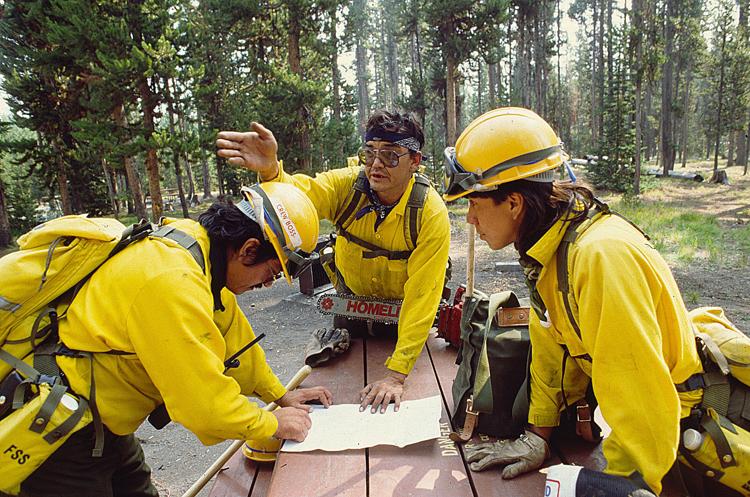 Firefighter Jill Jane at Lewis Lake in 1988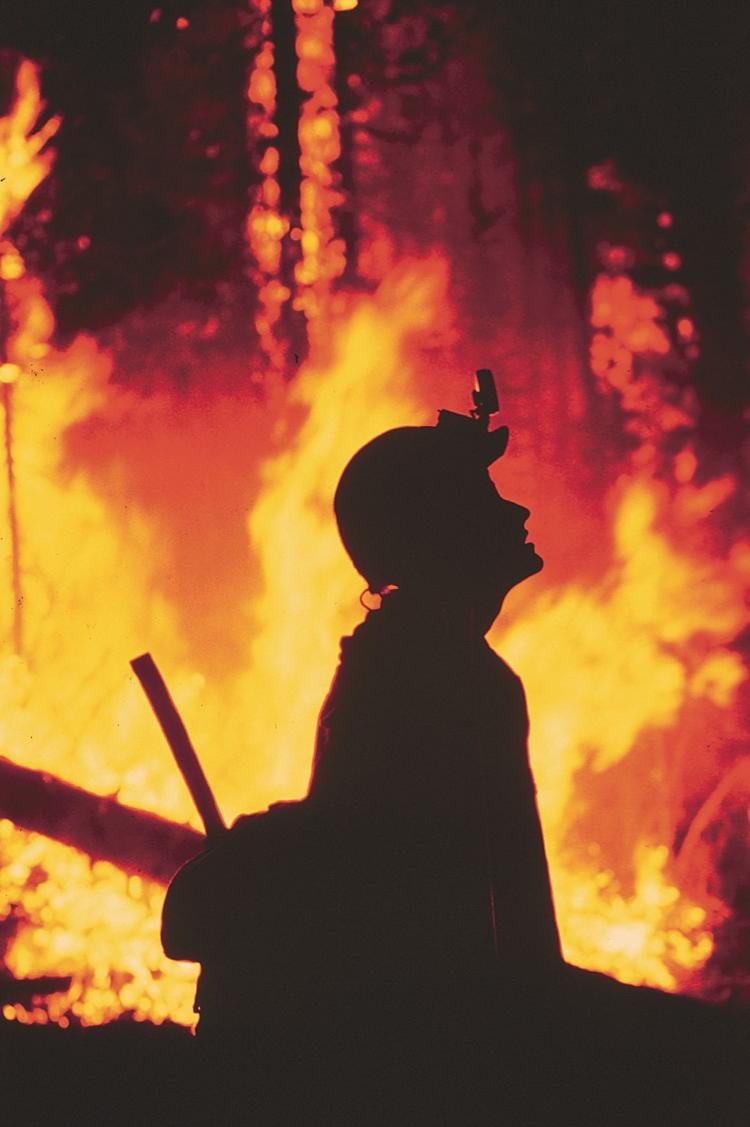 A firefighter helps build a fire break to protect the towns of Cooke City and Silver Gate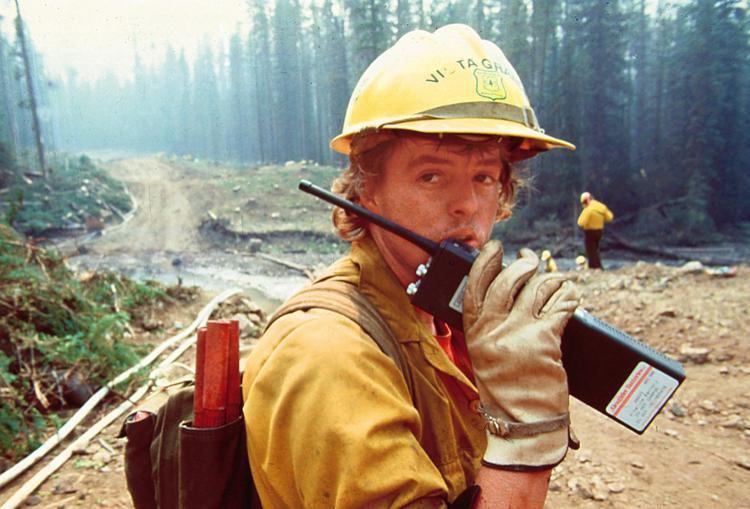 Firefighters in heavy smoke at Norris Geyser Basin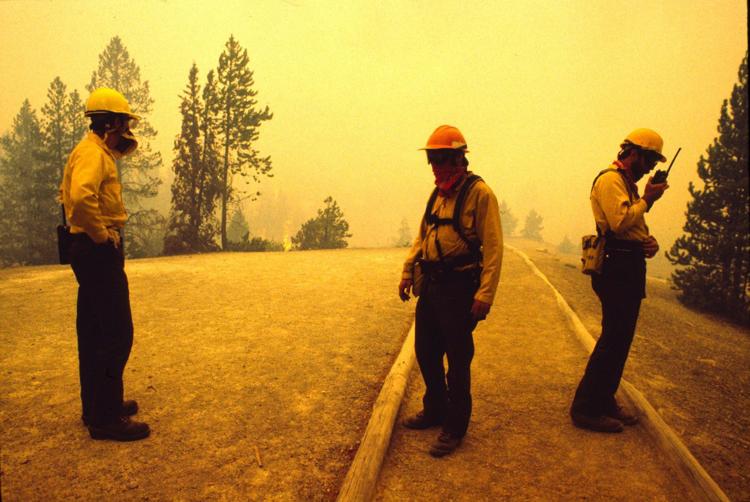 Employees at Grant Village wait to be evacuated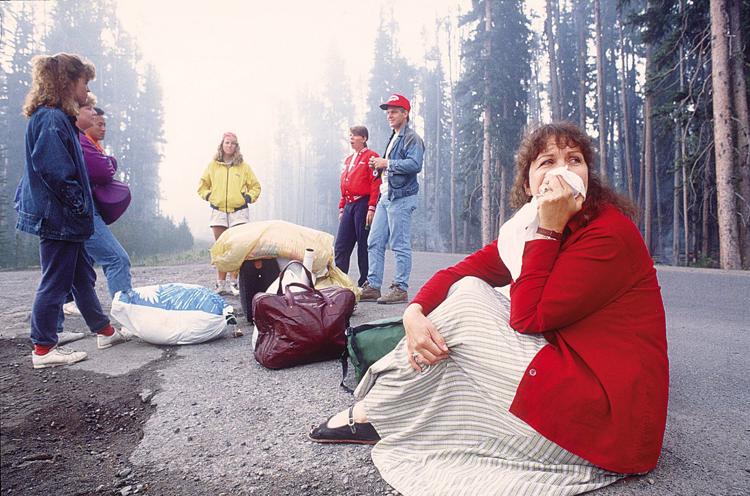 Incident commander Denny Bungarz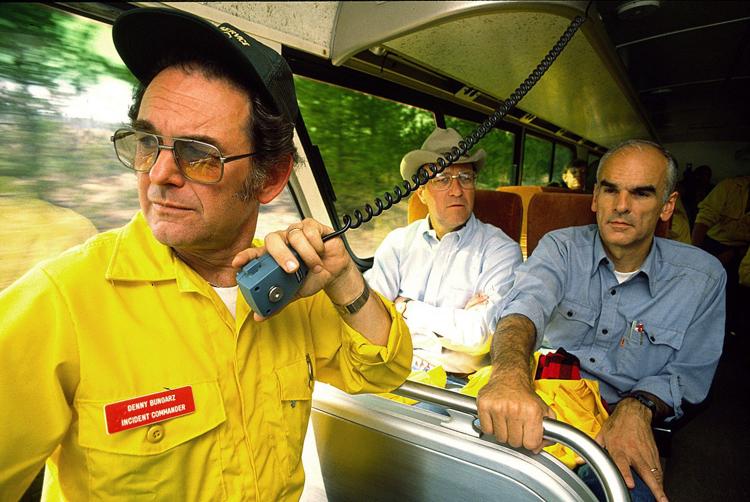 Soldiers from Fort Lewis try to stay warm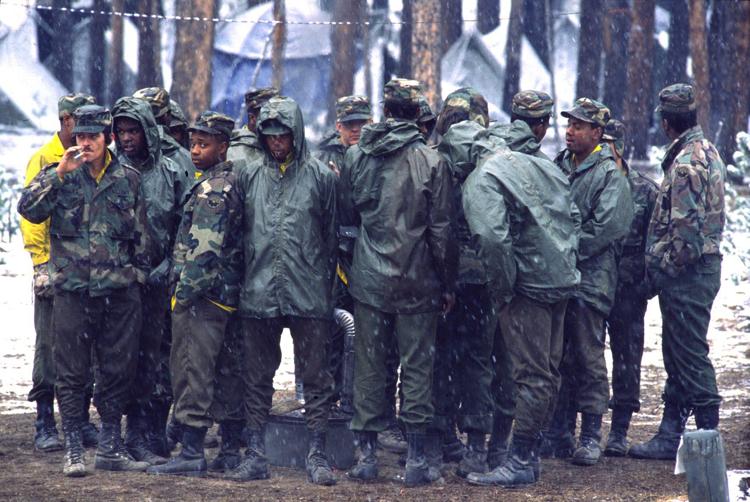 Brian Campbell burns built up fuel near buildings at Grant Village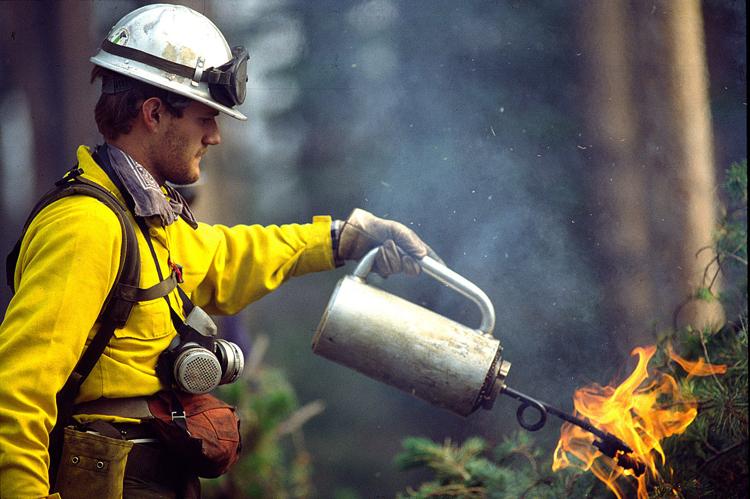 Fire fighter Stephen Albers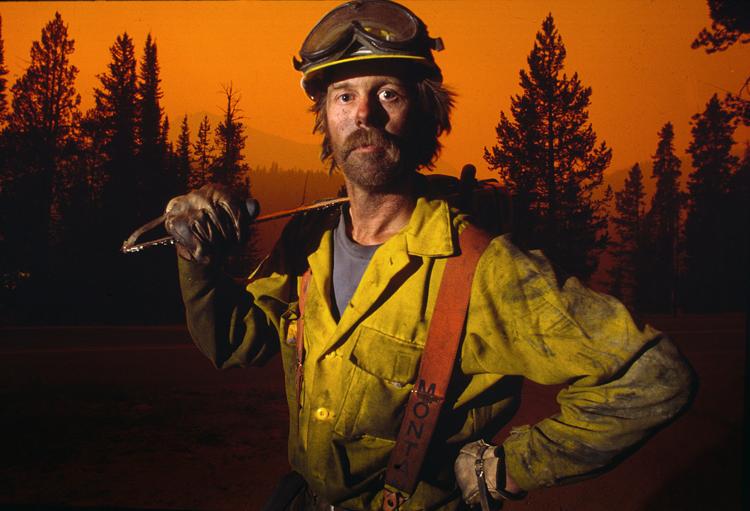 Sue Horn wipes her eyes as smoke fills the air at Old Faithful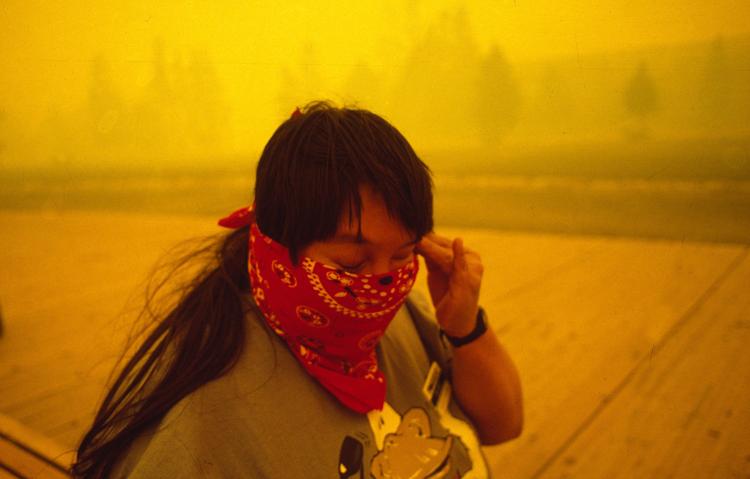 Firefighters rest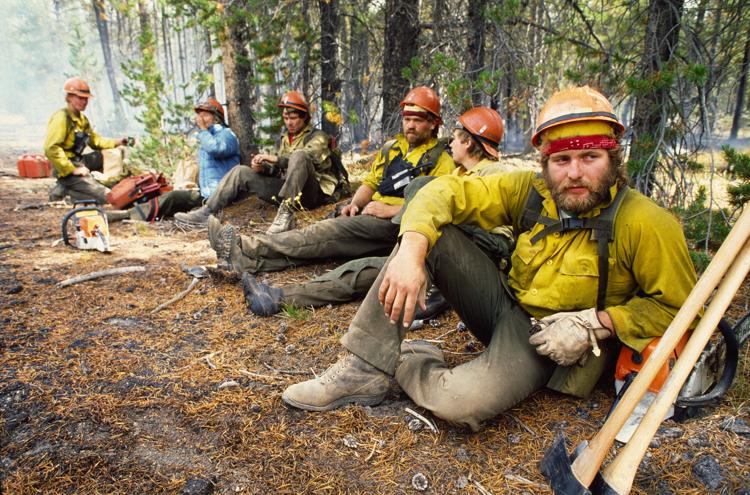 (4:35 pm, 9/2/2020)
The hot spot on the Jordan fire is very close to the city of Jordan. The Garfield Co SO ordered the evacuation of Jordan in the last hour.
Winds gusted to61 mph from the northwest (330 degrees) was at 3:16 pm at the Jordan Airport. #mtwx #firewx pic.twitter.com/DajXjIgsZU

— NWS Glasgow (@NWSGlasgow) September 2, 2020