When it comes to Montana children in foster care, the numbers tell the story.
New abuse and neglect cases in Yellowstone County grew from 117 in 2009 to 574 in 2017, and for the first half of 2018, new cases already total 300.
"It's mostly due to the growing epidemic of drugs in our community," said Tricia Hergett, program administrator for CASA (Court Appointed Special Advocates) of Yellowstone County at The Yellowstone Conference Thursday.
The burgeoning numbers have led to an "over-burdened system and lack of resources," Hergett said during the daylong conference titled "Lighting the Way: Systems & Solutions."
About 90 panelists and attendees met on the campus of the Yellowstone Boys and Girls Ranch, which organized the event. Four panels focused on the foster care crisis, trauma-informed care, overcoming obstacles and collaborating for outcomes.
During each segment, panelists spoke briefly, then responded to questions posed by audience members. Others who joined Hargett on the foster care panel included:
— Steve Bryan, co-founder and executive director of Child Bridge, a faith-based nonprofit in Montana that finds and equips foster and adoptive families.
— Christine Ellerbee, child protection specialist and intake supervisor in Billings for the Child and Family Services Division of the Montana Department of Public Health and Human Services.
— Keisha Gilbert, YBGR therapeutic foster parent, who lives with her husband and children in Livingston and is foster parent to a 5-year-old girl.
It was clear during the panel that the high number of foster children in Yellowstone County has caused other impacts. For one, Hergett said CASA is short-handed when it comes to advocating for the abused and neglected children in the court system.
"Everybody that works in the system is doing the best we can with what we have," she said. "A lack of resources is what it comes down to."
Ellerbee said in her time in Billings, she has never seen caseloads as high as they are now, totaling 60 children or more per caseworker.
They work tirelessly, she said, seeking help from outside providers, counselors and CASA volunteers, and the workers rely on each other. Supervisors also are taking on cases, something that normally wouldn't happen.
Despite that, the department has lost "some great workers, unfortunately, because caseloads are high and it does get to you," Ellerbee said.
With the recent addition of five new caseworker positions, recently transferred from Livingston to Billings, Ellerbee hopes that will help lighten the workload.
Agencies and legislators near Livingston are continuing to blast the closure of the Park County Child and Family Services office. 
All on the panel agreed additional foster parents are needed.
Ellerbee said the foster families in the system are asked to do "amazing things at an amazing pace."
"We fill their homes as soon as they can get licensed," she said. "You get licensed on a Tuesday and we're asking you Wednesday morning to take a sibling group of five."
Bryan told the group that Child Bridge successfully recruits families and couples to serve as foster parents. But what holds up the process is the length of time it takes the state to complete home studies and the necessary training parents need to be licensed.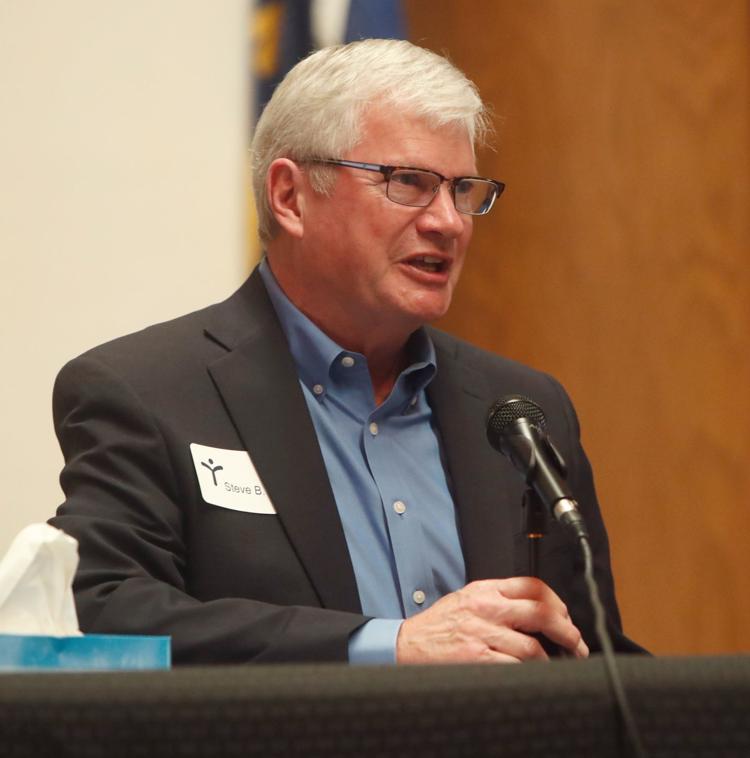 You have free articles remaining.
Keep reading for FREE!
Enjoy more articles by signing up or logging in. No credit card required.
"It's taken some families as long as two years to get licensed," Bryan said.
Ellberbee said that family resource specialists, who do the required eight-hour training sessions, have to find time outside their work hours to teach the classes. When classes are scheduled, they fill up quickly, she said.
To facilitate home studies, Ellerbee has outsourced the task to former CPS workers and other qualified individuals. But funding cutbacks also make that difficult, she said.
Audience member Denise Johnson, a board member with the Montana Child Protection Alliance, said the goal of her organization is to advocate for families whose children are in the foster system. Often, parents don't know how to go about next steps or feel like their children were removed before services were offered, Johnson said.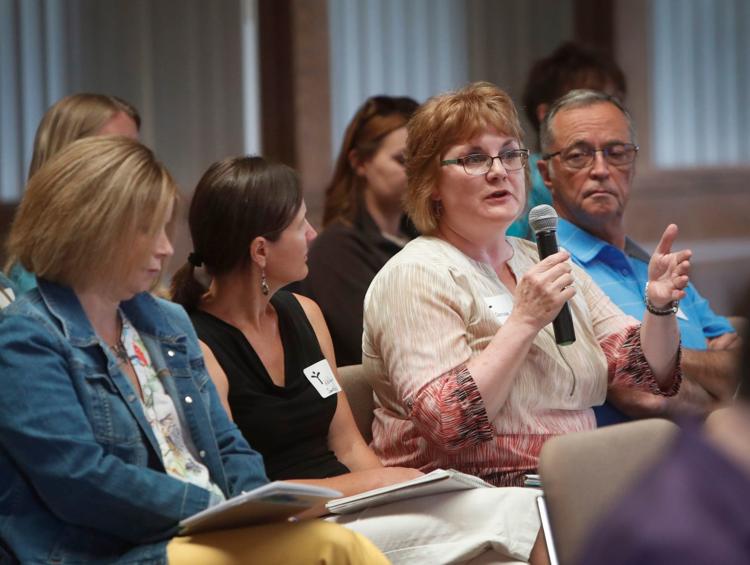 "How can we do a better job of keeping families intact?" Johnson asked, and lessen trauma on the children.
Ellerbee said CPS workers attempt to implement in-home safety plans as often as possible, keeping the children in the home and providing services there as long as the children are safe. But that's not always possible, she said, adding that it's crucial to hold parents accountable for their actions and behaviors and get them the help and resources they need.
Hergett, of CASA, said she read 300 accounts up through July of children removed from their parents "and not once did I have to ask why they were removed."
"They were in horrible situations, with multiple reports coming in from neighbors, families and teachers," she said. "In my opinion, at some point it is safer to remove the child and get the parents services than get children services in home without any eyes on them."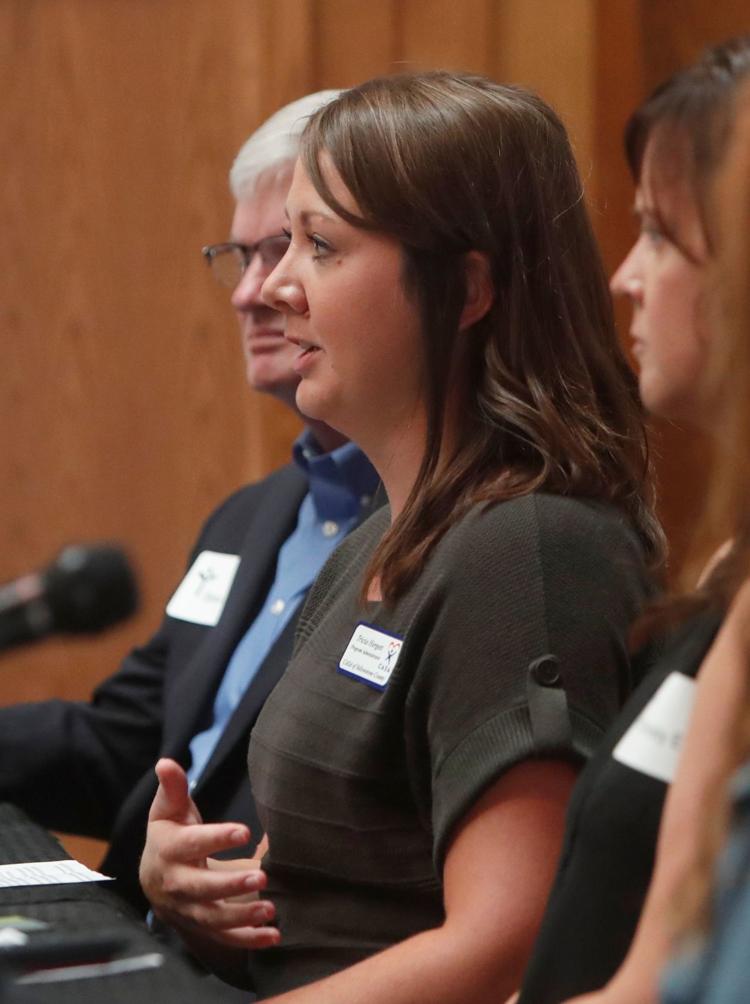 A question was also raised about the possibility of keeping parents and children together in a foster home setting. Historically that has been done, Ellerbee said, sometimes with a younger mom and a baby.
"We struggle finding homes for littles, so finding placement for moms and littles would be difficult," she said. But if it were possible, "that would be wonderful."
Hergett added that while CPS workers do a great job of keeping siblings together, many situations involve large families and it would be unrealistic to keep the parents and children together in a foster home.
Another question directed to the panel had to do with what a healthy foster family looks like.
When social workers take a Crow, Northern Cheyenne, Assiniboine or Sioux child from their parents in Yellowstone County, 75 percent go to live…
Gilbert, who with her husband has three biological children and one foster daughter, freely admitted her family isn't perfect.
"I believe going into it we wondered if we were good enough," she said.
As with any family, kids have meltdowns, and a certain level of chaos exists. Gilbert worried that bringing a fragile child into that mix might not be good for the child or for her family.
But with training and support from YBGR, the family successfully fostered the little girl they hope to eventually adopt. Being perfect isn't the key, Gilbert said, it's providing a safe space for a hurting child.
"And (being) someone who has a heart for and wants to advocate for the child," she said.