Lynn Jones didn't talk much about the war. 
It was only as his children got older and started asking questions that the World War II vet opened up about getting shot down in a B-17 and spending 22 months as a German prisoner of war. 
Jones, 98, struggles with health problems. But the opportunity to take a much more relaxed ride in a B-17 on Wednesday brought a smile to his face.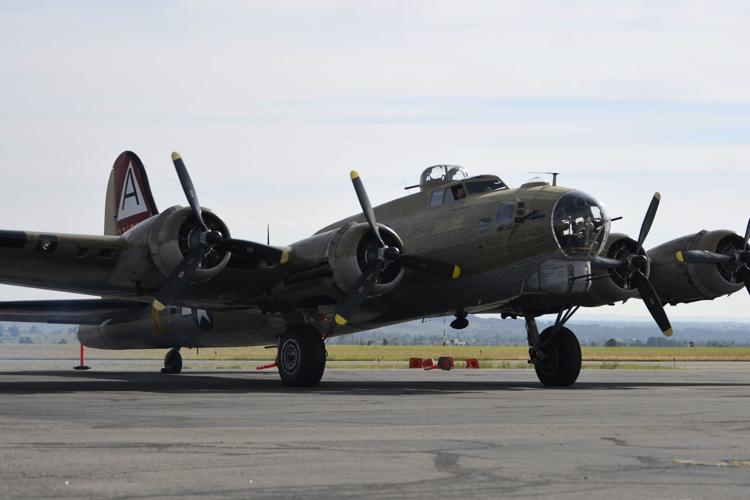 "He enjoyed it," said his son, Lyle Jones. "He loved the sound of the engines."
The plane was in town as part of the the Wings of Freedom Tour put on by the Collings Foundation at the Edwards Jet Center West facility.
Lynn Jones, a Terry native, left his hometown on July 15, 1942, on a Greyhound bus for an Enlistment Center in Butte. It would be almost three years until he returned. 
Years ago, Jones compiled a 20-page statement recalling his war experiences, something that didn't come naturally; "I prefer to be silent," he wrote, "for often, if I reflected too much on my experiences as a POW it only accomplished flashbacks in the form of sleeplessness and bad dreams/nightmares, or both."
When Jones enlisted in the Air Force, he already had a private pilot's license. The military offered him the choice between being a glider pilot and a turret gunner. He picked the latter, and trained with a 10-man B-17 crew for almost a year before deploying. 
His crew flew three successful missions over Germany before being assigned to bomb submarine pens and a factory in Hamburg. On that run, the plane was hit by anti-aircraft fire. Two men were killed at their stations, and the crew was ordered to bail out. 
"The air was full of parachutes, and I was the first on the ground because my parachute didn't open like the others," he said. "It was straight up and down. I looked up and knew something was wrong."
He was able to free the rest of the chute, and landed tangled in a tree before extracting himself and the chute. 
"I was surrounded by what I thought were Germans, but it turned out to be peasants from Holland," he said in 2008. 
They initially helped hide the surviving airmen, but German soldiers soon found them. 
Much of Jones' statement focuses on his 22 months as a POW — living in an often powerless situation, an escape attempt that initially succeed but resulted in his recapture after two weeks, and the putrid and scarce food. 
You have free articles remaining.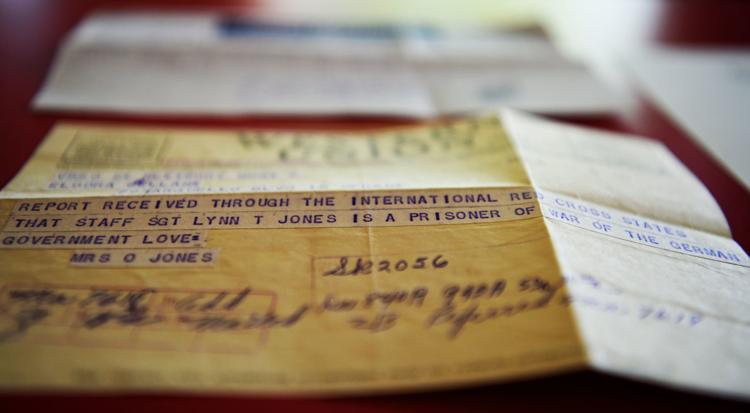 Jones wrote that, even later into his life, he ate not only the meat of an orange but also the peel. 
"I can't forget the scarcity of nourishing food," he wrote. 
As the war dragged on, Jones and his fellow prisoners were forced to make grueling marches between camps. They were finally liberated on May 3, 1945. Jones was back in Terry in about two months, and waited only one more month to marry his girlfriend.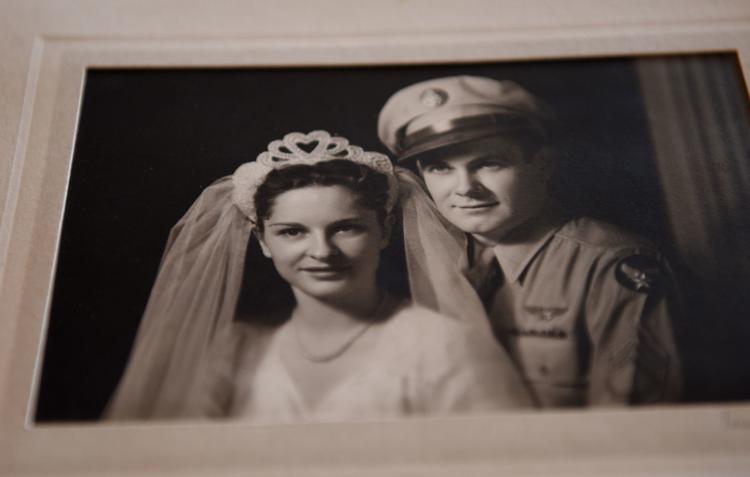 It wasn't until after he was liberated that Jones learned that his brother has been killed in Iwo Jima. 
Jones went on to work as a court reporter in Forsyth and Billings. Skip Aleksich, a long-time friend and co-worker, said that Jones would often get picked to work challenging trials. 
"I always told him, you're the only employee we ever had with a prison record," he joked. 
Valda Jones, Lyle Jones' wife, said that her father-in-law always had a kind demeanor. 
"He really went through an awful lot," she said. "(But) he didn't carry a lot of anger or any of that, that we saw."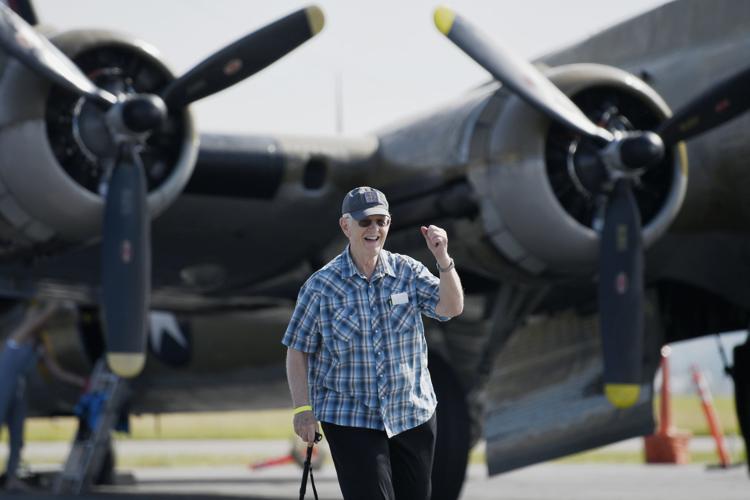 In his statement, Lynn Jones did note that he experienced symptoms related to post-traumatic stress disorder. 
In his last two months in the military, he worked as a legal clerk in California. But he never prepared a legal claim for himself against the Germans for items taken from him when he was captured. 
"I wanted to forgive," he wrote.