At the age of 20, Allen Haberman's older sister died from complications of cystic fibrosis.
Haberman, now 22, has the same disease.
"My parents are scared I'm going to end up the same way, but that's not going to happen," he said.
Cystic fibrosis robs its victims of air by creating mucous that builds up in the lungs, making its victims susceptible to bacterial infection. The infections cause scarring that has now reduced Haberman's lung capacity to about 30 percent. CF also damages the pancreas, so every time he eats or drinks milk Haberman has to swallow pancreatic enzyme pills that help him digest the food.
With the average life expectancy of a CF patient at only 35 years, Haberman is now linking his hopes for the future on receiving a million-dollar double lung transplant at a Seattle hospital.
"It's the most challenging transplant we do," said Dr. Michael Mulligan, chief of cardio-thoracic surgery at the University of Washington Medical Center and leader of the lung transplant program.
That's because the transplanted lungs are constantly in contact with the environment as the patient breathes, making them more susceptible to infection than other transplanted organs, Mulligan said. "Pneumonia is not uncommon."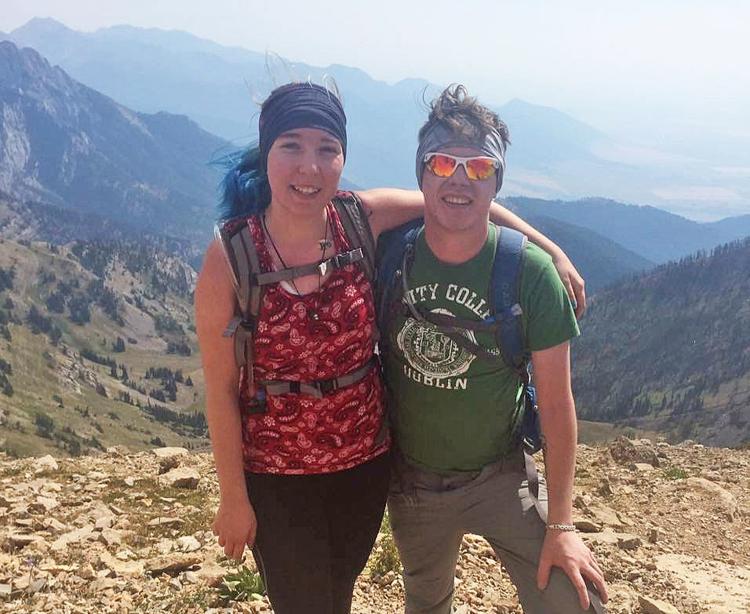 Change of heart
Haberman was only 14 years old when his sister, Stephanie, died in 2009. Although her death "hit pretty hard," he said "it didn't click what happened until I was 19. I was pretty uncompliant until then. I didn't care. I didn't take my meds."
At 19 he determined to fight back.
"I realized the concept of death and didn't want to die," he said. "I want to climb mountains and explore the outdoors."
It's in the mountains where Haberman feels most at home. While climbing 10,000- and 12,000-foot peaks Haberman said he is strangely able to breathe easier, despite the thinner atmosphere.
"Once I get moving, it's like meditation, I just breathe better," he said.
His plan after the lung transplant is to climb 10,157-foot Trapper Peak in the Bitterroot Mountains, just south of Darby, as well as re-climb 11,250-foot high Mount Hood, in Oregon.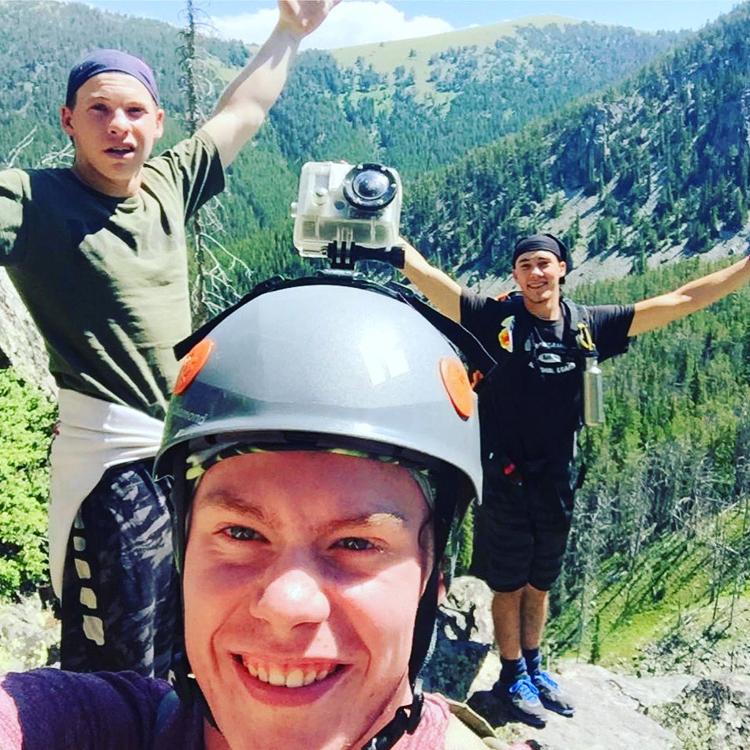 Surgery
As Haberman talks in a Billings Clinic waiting room, decorated with a photo of the snow-capped Teton Mountains of Wyoming, his face is covered by a pale green medical mask, an attempt to keep respiratory germs at bay. His baseball cap is on backward and the earbuds from his phone dangle around his neck, throbbing with the bass backbeat of a jazzy rap.
To receive a double lung transplant, Haberman had to have his Billings doctor's recommendation. Then he underwent tests at the University of Washington Medical Center. Now he's on a waiting list, hoping that someday — sooner rather than later — he will receive a call saying they've found a donor.
The average wait time, according to Mulligan, is about six months. A donor is matched by blood type and size. The operation takes about four hours, but all of the preparation work will extend the entire process to about 10 hours as the patient is attended by a team that includes two nurses, two anesthesiologists, two assistants for Mulligan and an entire other team in the field harvesting the lungs from a donor.
"Lungs don't tolerate being stored very long," Mulligan said, allowing for less than a six-hour window. "So it requires a lot of coordination."
You have free articles remaining.
Keep reading for FREE!
Enjoy more articles by signing up or logging in. No credit card required.
Two incisions are made on each side of the transplant patient's chest, Mulligan explained, possibly joined by a third one in the middle. Before one lung is removed the patient is put on a heart and lung bypass machine, allowing the lungs to relax. Within 24 hours after the operation, patients are encouraged to get up and walk. CF patients, because they are young and otherwise fairly healthy, are typically off the ventilator in 24 hours, as well.
"It's pretty transformative for CF patients," Mulligan said. "They do quite well."
The UW Medical Center does about 50 to 60 lung transplants a year with a 90 percent survival rate.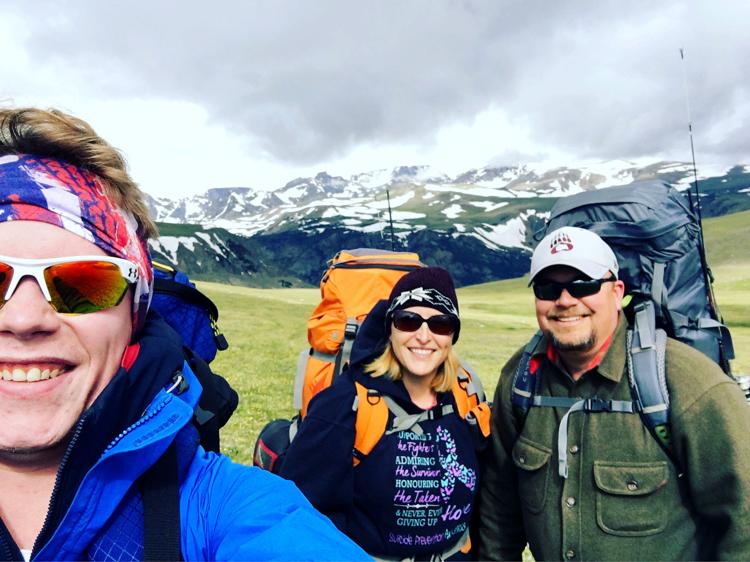 Rehab
Even then, the journey will have only begun. The transplant will require a month of hospitalization. For the six months afterward, Haberman plans to live with his stepsister in Seattle to be close for follow-up doctor visits and treatments.
The transplant will require Haberman to take anti-rejection medicine the rest of his life.
For now, Haberman faces a "nerve-wracking" wait. Earlier this month he was in the Billings hospital as part of two weeks of antibacterial and antifungal treatments, along with lung treatments every three hours.
"I know hospitals pretty well," he said.
That's because as his body has built up immunity to the drug treatments, the lag time between them has shortened, meaning more visits to the hospital. While there, Haberman passes the time by walking the halls, listening to the rock band Alice in Chains and playing the shooter video game "Fortnite." His 19-year-old girlfriend, Stephanie Brock, visits him as often as possible before and after work at a Shepherd pizza joint. They've known each other about three years.
"He keeps me on my toes," she said. "He's stubborn."
But she also added that Haberman is "the most amazing person I've ever met. I've never met anyone as strong as him. No one I've met has struggled as much and had such a good sense of humor about it."
Faced with the prospect of her boyfriend's fading health, she said even cystic fibrosis and its repercussions can't scare her away from the relationship. It's amazing anyone in the room is still breathing; Brock's brave and loving statement seems to have sucked out all of the air.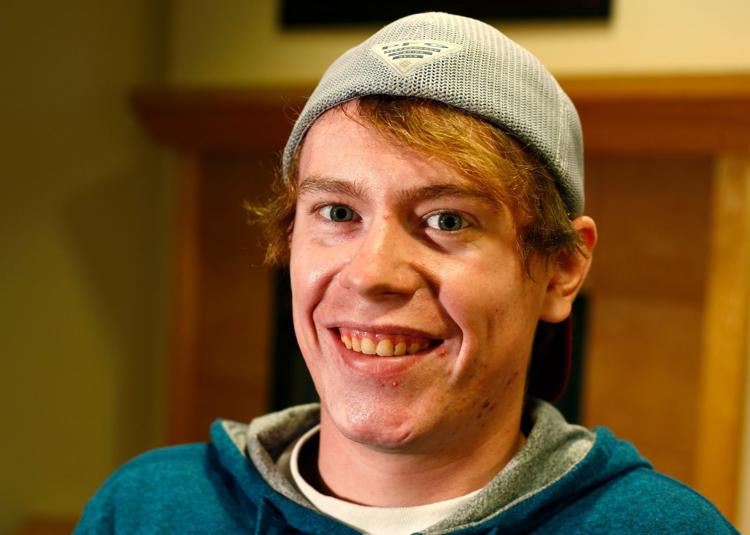 Tattoos
If Haberman could go back in time and talk to his 10-year-old self he would encourage young Allen to be more diligent about his medical and breathing treatments. Even if that had occurred, he admitted, the advancement of cystic fibrosis would have eventually brought him to this point in his life — waiting for a double lung transplant.
Tattoo roses climb around Haberman's right shoulder from his back and down onto his right arm. The flower on his bicep halts just above the dotted white scars from past peripherally inserted central catheter lines, or PICC lines, which had been surgically implanted to feed his body medicine.
His first operation was at age six to install a feeding tube. Since then he's had several more surgeries to insert PICC lines until the arteries in his arms became too scarred to be useful. Now he has a Mediport above his right breast that provides access to his artery for the life-giving drug treatments he takes.
"Sixty-five roses" is a phrase familiar to CF patients, and what prompted Haberman's shoulder tattoo. It's how a youngster mispronounced cystic fibrosis upon hearing the name for the first time in 1965, according to the Cystic Fibrosis Foundation. The name stuck, and now it's become symbolic as an image inked into Haberman's skin, a constant reminder — as if the disease itself wasn't enough.
"I'm excited to go to Seattle," he said.