One hundred twenty years ago, Billings saw its first legal execution. 
Literally, Billings saw it, as a crowd gathered around what is now the Yellowstone Art Museum to try to get a glimpse of William C. Brooks, a former soldier found guilty of murdering his wife in cold blood on Billings' South Side a year and six days earlier.
It was Billings' first legal execution — an angry mob had stormed the same jail eight years earlier, busted through the iron bars of a cell, and hanged a drifter who had killed a popular bartender. The man, listed as "John Doe" in the historical record, had not even been identified before the lynch mob took justice into its own hands.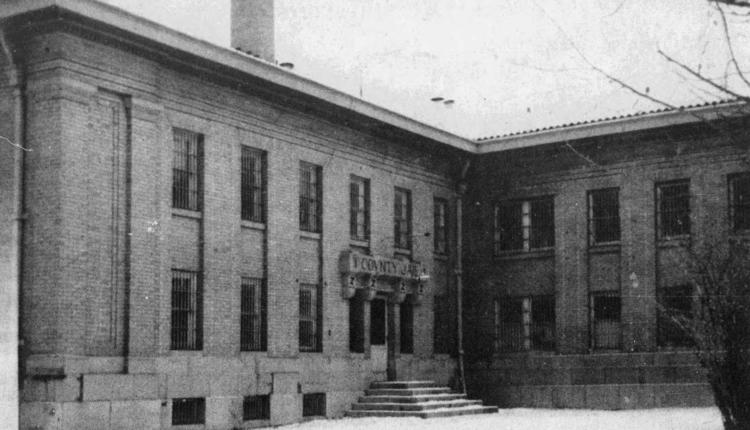 But Brooks' death is largely forgotten. In most historical accounts, the old jail, now an art museum, records just one legal execution, Juan Cuella (some accounts list him as "Juan Quarro") in 1918. Cuella had killed a beloved police officer. 
But early in the morning of Nov. 24, 1899, Brooks was led to the gallows, marking Billings' first capital case carried to its conclusion. Unlike today, prisoners sentenced to hang — the state's only choice of legal execution in 1899 — were ordered to the gallows in the county where the offense occurred. 
Brooks' fate was speedy and certain. When he was arrested in 1898, he had begged the officers and courts to execute him quickly.
'Jealousy gets the better...'
A year before, Brooks had a violent relationship with his wife, Jennie. 
It was a predictable pattern: He would come home, accuse Jennie of being unfaithful, and then the fighting would carry on.
After Brooks was arrested, The Gazette noted, "It is the sequel to what has long been expected by their neighbors and the police."
Brooks had made these sorts of threats for more than a year, and the laws and attitude seemed to do little to protect the family.
On that Friday afternoon, Brooks had returned to the house. He'd been gone since the beginning of the week, when, in a fit of rage, he had thrown all of Jennie's belongings out of the restaurant they managed. Brooks' grandson, Charely Powers, a 12-year-old boy, lived with the couple and recounted the events leading up to witnessing his grandmother's murder. 
"Papa asked her what that man was doing up here Tuesday or Wednesday night," Powers recounted.
Several of the other family members who lived in the four-room brick cottage said no man had been there.
"Oh, you old whore, you," Brooks said to his wife.
Jennie took a stick that she had in her hand — "not big enough to kill a mosquito with," Powers said — and hit him over the head.
"I mean to kill you," Powers recounted William Brooks telling his wife. 
Jennie grabbed a broom handle and swung. Brooks hit her with his fist, according to The Gazette. Powers tried to pull Brooks off her, but he yelled, "You better look out or I will hurt you."
The young man found a piece of pine and hit Brooks across the head. Brooks stunned, jumped up and pulled a pistol from his coat pocket.
Brooks took aim at his wife, and pulled the trigger.
He tried three more times, aiming. On the fourth time, as Jennie was running from the house, it fired.
"I am shot," neighbors heard her yelling. 
She stopped, clutching her head, leaning up against the fence. Brooks followed and she went into the middle of the street.
"Are you shot," he asked.
"Yes, I'm shot," she replied.
"Are you shot," he asked again.
"No, I ain't shot," she said.
"If you ain't shot, I will shoot you."
With that, he fired once more, and she collapsed on the ground.
He went out in the middle of the unnamed road, and turned the pistol to his own head, and Brooks fired. It snapped again, misfiring.
Brooks then went over to his dying wife, and fired one more shot at her head.
Powers, the grandson, had taken off yelling "murder, murder."  
Dr. J. H. Rinehart heard the yelling from a block away and came running. He had seen the couple arguing in the street. He had seen her buckle to her knees, and try to get something out of his hand before the gun fired. 
Rinehart approached Brooks who said, "I'm going to give myself up; I don't care if they do hang me."
Rinehart estimated he stood about 20 feet from Brooks, according to the coroner's jury.
Then, Brooks blurted out, "They won't have to hang me."
He held the revolver to his head and pulled the trigger four times. Snap. Snap. Snap. Snap.
Brooks looked at the gun, noticed it had one more round, held it to his head, and fired, but as he did, he jerked his head away. The last bullet missed.
Charles Stoll had also come to the scene. Rinehart went to check Jennie. Stoll went toward Brooks.
You have free articles remaining.
"There is nothing in it," Brooks said. "I give myself up to you."
Rinehart went to Jennie, lying motionless on the ground.
"I found life extinct, and sent a man up town for the coroner," Rinehart said. 
Two of Brooks' bullets had done mortal damage. One had ripped through the aorta; the other had passed through her brain.
He was arraigned by the court on Saturday afternoon, and after Brooks learned that he'd have to wait for his trail until the district court met in January, he replied, "You can erect a scaffold out on the prairie and can't swing me up too quick to suit me."
Execution
Just over a year later, Sheriff George W. Hubbard set up the scaffolding. Rather than a trap door that the condemned would fall through with a noose around his neck, the scaffold used a counterweight. A rope would be thrown over a beam on the scaffold with the noose on one end and the counterweight on the other. When the weight was dropped, the condemned man would be jerked off his feet and hang.
The process of preparing for the execution was nerve-wracking. Hubbard had never done anything like this before, and a host of sheriffs and other law enforcement were coming by train to witness the spectacle.
On the night of Nov. 23, jailer Harry Fish kept a death watch on Brooks, who did not sleep much, but was quiet. At 5 a.m., just two hours before the scheduled execution, Brooks was awakened. He was furnished a new black suit, which would be used for burial. Another jailer helped him get it on — Brooks said he'd never dressed in a suit.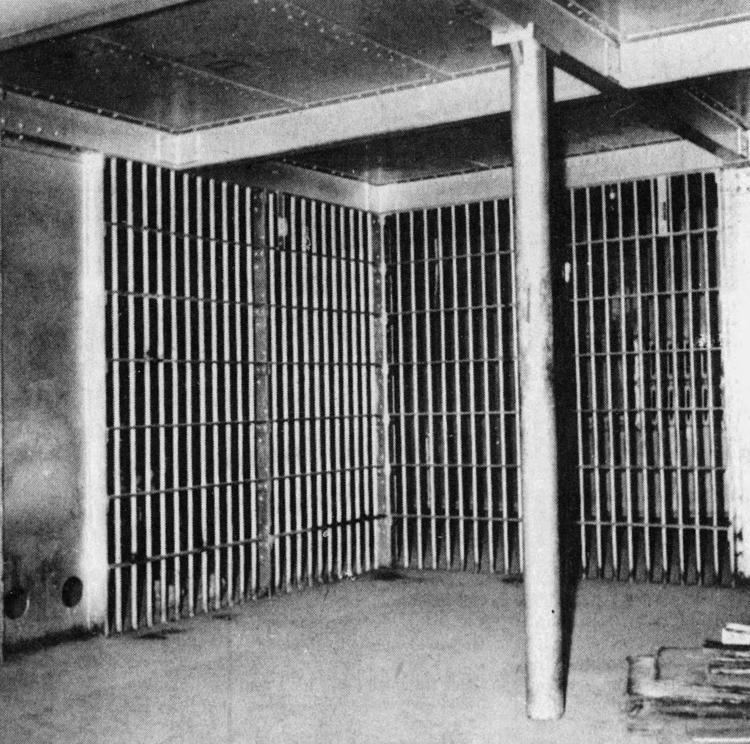 For the next two hours, Brooks would pray and sing, sometimes loudly. For the previous year, Brooks had taken to singing almost constantly and talking often. His defense lawyers tried convincing the courts he was insane. The courts ordered him examined. All doctors agreed, he was faking it; he was fit to stand trial.
For breakfast, jail staff prepared oatmeal and cream, oyster stew, fried chicken, spiced currants, buttered toast, fruit, coffee and ginger snaps, according to The Gazette, but Brooks refused. He also refused to see two ministers who had come to visit him.
A few minutes before 7 a.m., Sheriff Hubbard appeared.
"Brooks, I hold the death warrant which I must read to you."
Hubbard continued to read the warrant. Brooks then continued to sing over the sheriff's words.
At the end of the warrant, Hubbard asked Brooks if he had any last words. 
Brooks stopped for moment and then resumed singing. One of the ministers urged him to quit singing for a moment. The singing persisted.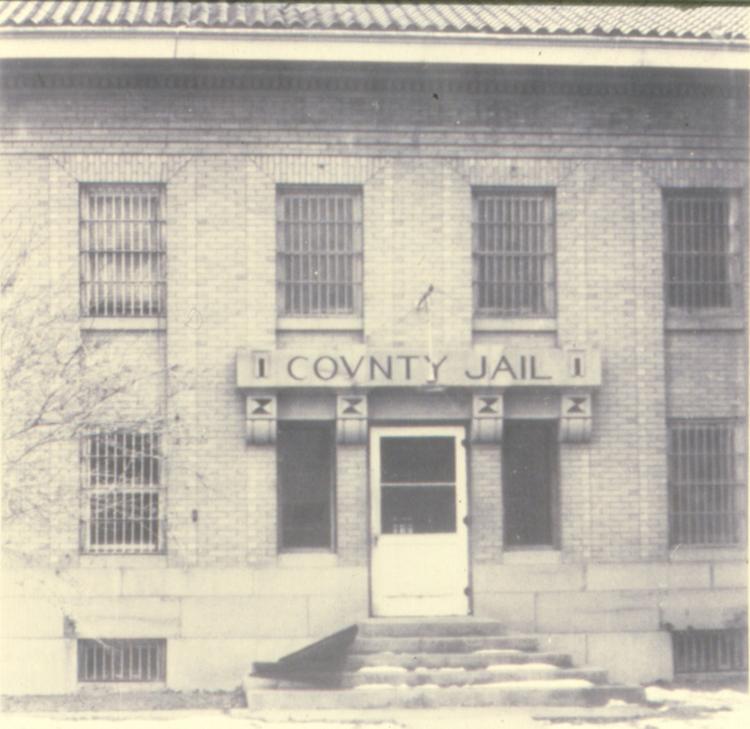 Body and arm straps were placed on Brooks, and he was taken to the jail yard. 
By that time, nearly 300 had gathered. The actual space for the gallows had been locked off by the sheriff until he had arrived with his prisoner. When he went through the locked area, the crowd followed. The deputies didn't even think about the rail cars that were sitting to the side of the jail. Spectators had climbed atop of them to get a better view.
"The camera fiend was quite in evidence, but it is doubtful if he got a very good picture as the light was bad," The Gazette crowed. 
Originally, a rope from Red Lodge which had hanged a man earlier that year was going to be used, but it had broken during a test run the day before Brooks' execution, and a new half-inch rope was substituted.
As Brooks stood on the platform, he asked Hubbard if he could pray. Hubbard let him, and Brooks fell to his knees for several minutes. After that, he rose and began singing again. 
A black cap was placed over his head.
Hubbard stepped to the lever, and a 450-pound counterweight dropped. The body jerked more than a foot off the ground and then swayed.
"The whole act was done so quickly that few realized what had happened," The Gazette report said.
Two doctors, including Rinehart who witnessed the crime scene, were called to come forward. One took the pulse, the other pressed his ear to Brooks chest.
"Although it was fully 12 minutes before they pronounced Brooks dead, it is certain he met a painless death," The Gazette reported.
For all the gruesomeness, there was one more macabre postscript to Brooks' death.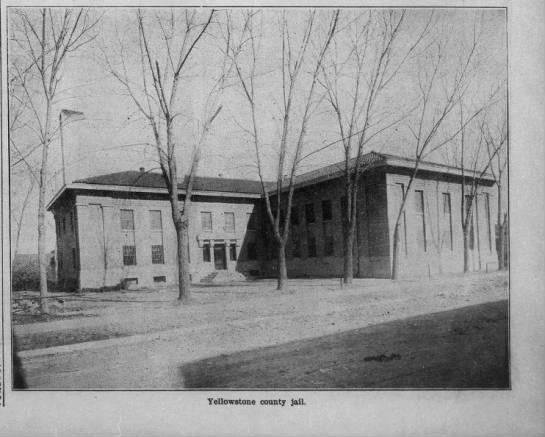 Because he had not spoken to others in jail and sang loudly, at times non-stop, his legal team claimed he was insane. After hanging, Brooks was taken to the morgue and an autopsy was performed on his brain.
Three doctors concluded, "(the brains) examined and found to be in perfect condition, there not being the least sign of anything to denote a disordered mind, such as a crazy person would naturally have. The outcome of the autopsy only bears out the statement of the physicians who examined Brooks a month since that he was simulating insanity."
Two others shot
Brooks had been an enigmatic figure before arriving in Billings.
Born in Virginia, he'd served in the U.S. Army, according to The Gazette and family members. He'd also shot two other men, killing one. 
While in Fort Apache, Arizona, Brooks had shot a deserter from the Army, and that man died. Brooks had claimed it was his duty, and a court martial agreed. 
A second incident involved an argument at Fort Apache. Brooks and an unnamed man got into a fight and Brooks shot the man in the leg, but the man recovered. 
Just months before Brooks shot his wife, he had been granted a pension from the Army of $8 per month for bronchitis and injuries to his back and hips while in the service.
"Brooks met death calmly, much surprise being manifested at this, as it was thought by many that he would weaken at the last," The Gazette said.
Mobs, violence and brawls: Looking back at when hysteria swept through Billings and Montana