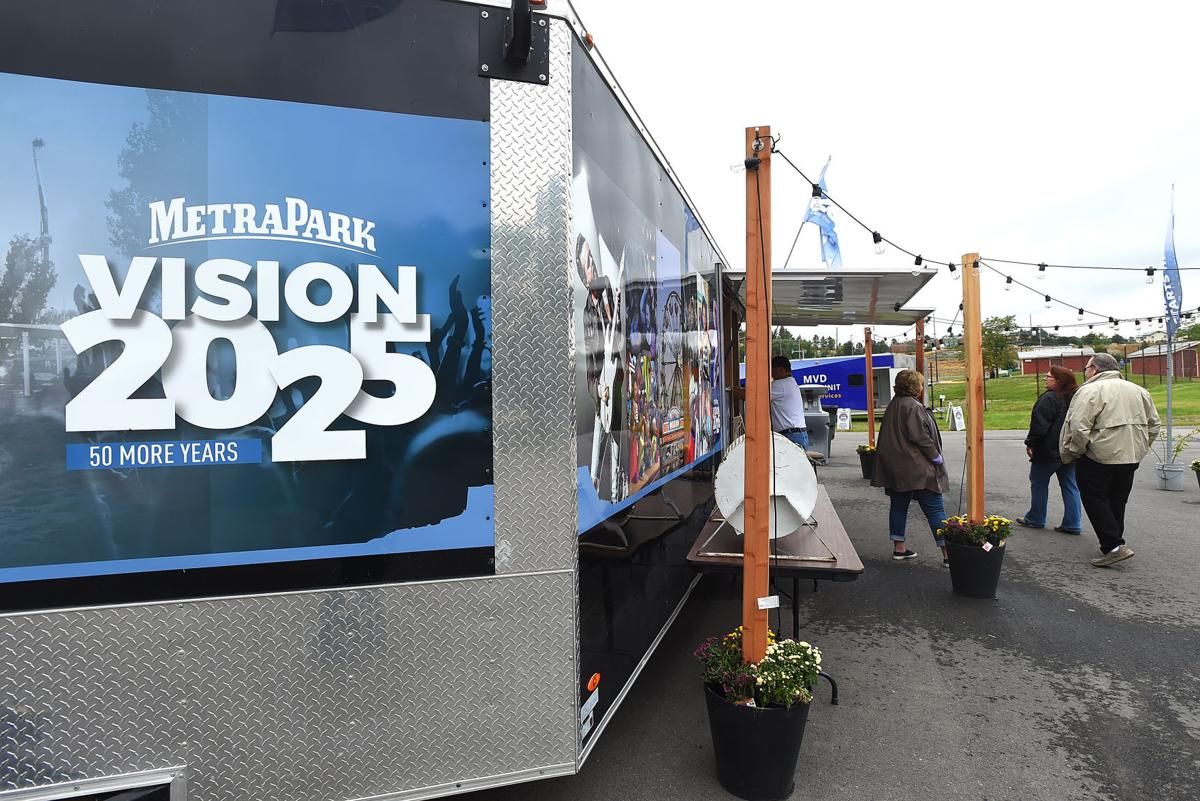 MetraPark management wants someone to take a look under the rugs. 
Leadership at Yellowstone County's fairgrounds and events arena have proposed to county commissioners a $30,000 organizational analysis of MetraPark, looking at how it's managed, how it's run and how it's viewed by users. 
The study would be conducted by Venue Solutions Group and look specifically at the Metra's budget and how it's utilized, the organization's policies and procedures, its workplace culture, management and the user experience. 
However, Tim Goodridge told commissioners, "they'll be able to do a pretty good analysis of what we need going forward."
Goodridge, the assistant director of MetraPark, explained that with the information collected by the study, leadership at Metra and county commissioners would have a wealth of data to use in comparing proposals for privatizing management. 
In January, Goodridge takes over as interim director of MetraPark as longtime director Bill Dutcher prepares to retire at the end of the year. 
The county is two years into a master plan process that could lead to a massive overhaul of MetraPark — a process that grew more complex recently when Commissioner Don Jones proposed the county seek bids for privatizing management at MetraPark. 
Push back to the proposal was stiff. Members of the community, organizations that regularly use facilities at MetraPark, and Jones' fellow commissioner John Ostlund all voiced serious concerns with the proposal and the speed with which it was being pursued. 
In the end, commissioners voted 2-1 to seek requests for information from organizations that would bid to privatize management. Jones' motion also included a directive to analyze the management structure at Metra to find ways in which it could improve.
Goodridge told commissioners on Monday the Venue Solutions Group study would do just that; this proposed study had been in the works for months as part of the Metra's master planning process. 
"To me it's as much a part of the master plan as the bricks and mortar," Goodridge told commissioners. 
Ostlund wanted to make sure those organizations that regularly use the facilities at the Metra would be included in the study, saying the county can't solve perceived problems unless it knows what those deficiencies are. He said he wants to know what the end goal is so that he knows in what direction to move forward. 
Jones pointed out that leadership knows what the deficiencies are and that it was time to address them. 
"There's all kinds of issues," he said. 
For Goodridge, that's the value of the organizational analysis. It will give the county concrete data about operations at MetraPark that it can then use to direct its future. 
"The goal is to give the commission as much info as possible," he said. 
Commissioners will vote on whether to approve the study on Nov. 30.