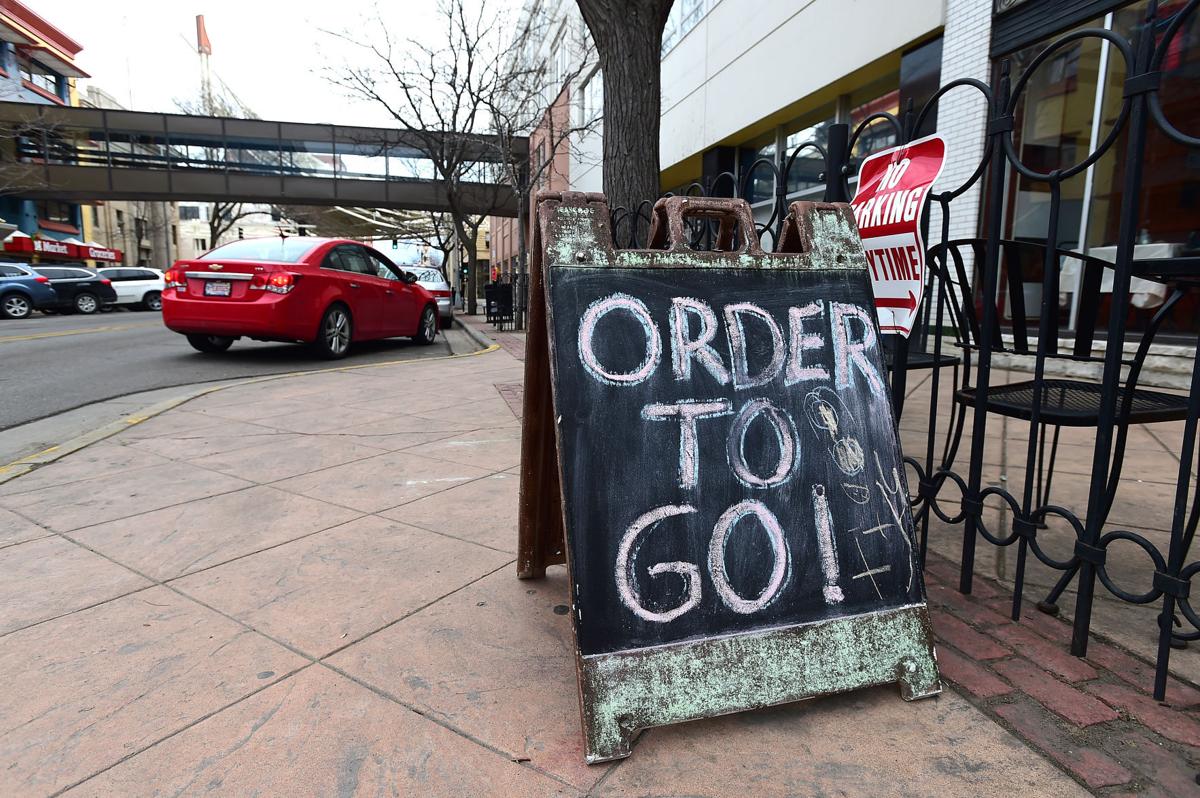 A lot of time and effort goes into following up with COVID-19 noncompliance complaints, and Yellowstone County is struggling to keep up.
The Yellowstone County Attorney's Office enforces state and county directives and mandates aimed to slow the spread of COVID-19, but resources are too strained to crack down on noncompliance.
The Yellowstone County Attorney's Office, along with the county's public health department, RiverStone Health, will brainstorm which resources are needed as they continue to face obstacles.
Yellowstone County Public Health Officer John Felton issued new restrictions Monday that limit the number of people at gatherings to 25.
A week earlier, Felton announced he would implement much more strict orders, including capping capacity at restaurants, bars, casinos and places of worship at 25% of normal, and closing establishments that serve alcoholic beverages by 10 p.m. By Monday, those restrictions were walked back, and again by Wednesday, leaving only the new limit on all public and private gatherings.
Felton, who participated in an online roundtable discussion hosted by the Billings Chamber of Commerce on Wednesday, discussed the walk back of some of those orders.
"What comes next after giving us all a chance to do our part? Really what we're talking about is then we do go into more onerous restrictions in terms of capacity because we have got to slow down the congregation of people," Felton said.
The county attorney's office can cite individuals or businesses that violate directives and county health officer orders. In order to do that, an investigation must be done, which would usually be lead by an agency like the Billings Police Department, said Yellowstone County Attorney Scott Twito during the roundtable meeting.
After the investigation, an attorney would be assigned to the case and could decide if a violation occurred. After that, the attorney could file a charge and a business would be given notice to appear in Yellowstone County Justice Court.
However, due to limitations caused by COVID-19, it would take about 30 to 90 days for the individual to appear in court. Attorneys must prove a case through factual evidence, no matter what the violation is.
No one in the county has been cited or taken to court in this way, Twito said. Usually, complaints are resolved with a phone call.
"Most people have really done their best," Twito said. "We've really felt successful in our conversations with folks when we've had a complaint, and we have not felt the need to file any citations."
Some counties, like Missoula, Lewis and Clark and Silver Bow counties, have taken a more civil approach. After an investigation, county public health officers can issue health orders to businesses that commit multiple violations. If that's not enough, the business is taken to court and can't operate until it complies with state and county directives, said Raph Graybill, Bullock's legal adviser.
Two businesses in Missoula were recently served with orders for mandatory use of face coverings by the county health officer, the Missoulian reported.
"Very few cases reach that point," Graybill said.
Twito said that enforcement is taxing on county attorney and court resources. In Twito's 25 years as an attorney in the county, he's never seen a county attorney's office prosecute a curfew violation, for example.
"There are other enforceable entities in our state that are quick to do that — they have administrative procedures to do that," Twito said. "We're not in the business to do that. Our courts would not be used to that type of thing."
Courts are already struggling with day-to-day functions due to existing restrictions, Twito said, so investigating complaints can can further slow down the process.
"We will continue to work hard to educate people when we get complaints at this point, but I don't see, moving forward, following up on a lot of citations," Twito said.
But there are resources available and ready, Graybill said. CARES Act dollars will be used to reimburse counties that follow up on complaints. It's up to Felton and Twito to decide what resources are needed, but while conversations are ongoing, Twito plans to hire more investigators.
Montana is experiencing one of the largest COVID-19 case outbreaks in the nation, and Felton said that it's vital that residents and businesses follow health orders and directives.
"Please do everything you can, because we are running out of options to slow this thing down," Felton said.