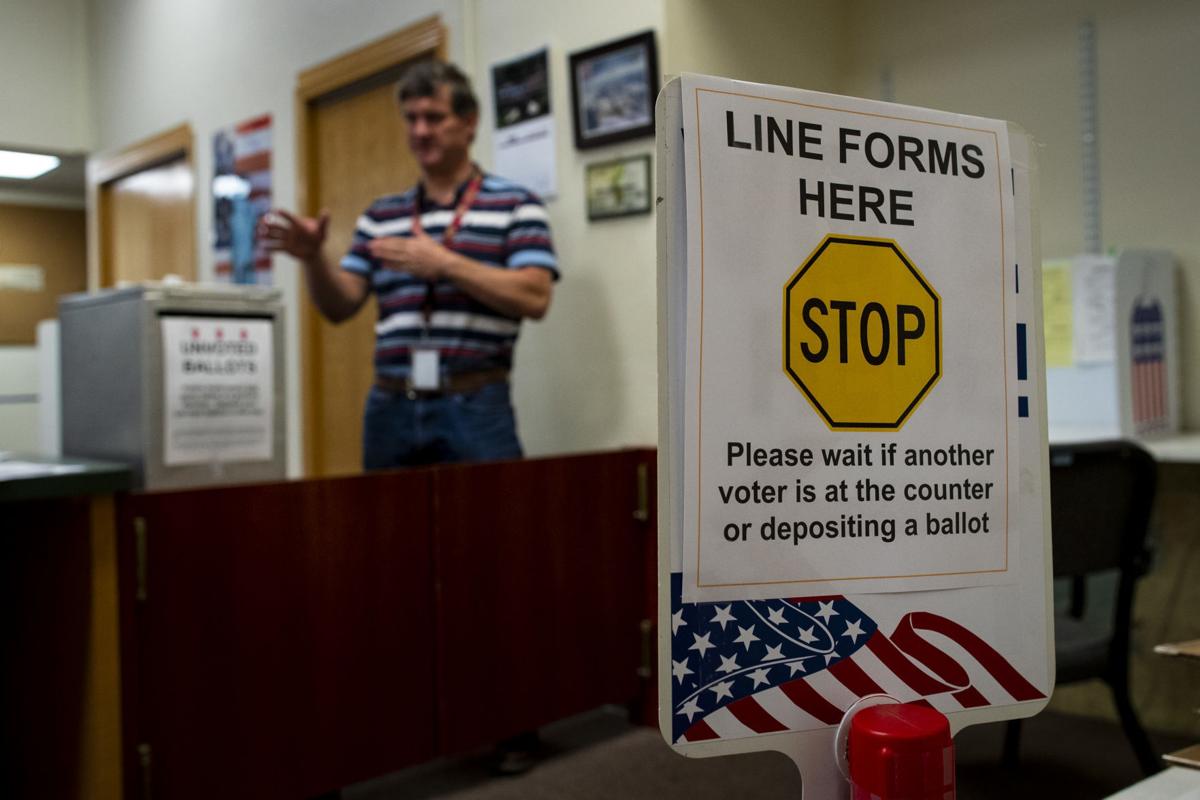 With 87% of Yellowstone County voters already using mail-in ballots, the county elections office opted to hold November's presidential election completely by mail. 
"We're pretty much de facto (mail-in)," said Bret Rutherford, Yellowstone County election administrator. "It's just logical."
Counties in Montana were given the option of holding all-mail elections in November by Gov. Steve Bullock, who issued a directive earlier this month legally opening the door for the move. Yellowstone County received approval for its mail-in election plan from the Montana Secretary of State's office last week.
Bullock issued a similar directive in April, giving counties the option to hold all-mail elections for the June primaries in the wake of the spreading COVID-19 pandemic. Every county in the state used the option. 
In fact, last month county elections officials and the Montana Association of Counties called for the option to hold the vote by mail, raising ethical concerns about crowds gathering at polling places in a pandemic.
Ballots for November's election will be mailed Oct. 9 to every registered voter in the county. Those who want to vote in person may go to the county election office beginning Oct. 2 and fill out their ballot there.
To ensure the integrity of the vote, the elections office voids the mailed ballots of those voters who visit the elections office to fill out their ballot in person, Rutherford added.
Voting by mail isn't new in Montana. For years the state has given voters the option of voting absentee through the mail. In Yellowstone, the state's most populous county, roughly 73,000 of the county's 85,000 registered voters, or 87.6%, vote by mail through absentee ballot.
Even with an already high rate of absentee voting in the county, the switch to an all-mail vote in June dramatically increased voter turnout, shattering the county's previous record for participation in a primary by nearly 10,000 ballots.
Before ballots go out in October for the presidential election, Billings voters will receive ballots in the mail at the end of this month for the city's $12 million public safety mill levy vote. Those ballots must be returned by Sept. 14.